The Australian and New Zealand Association (ANZA) is the arrival destination that offers ongoing support in the areas of sports, social events, career and social responsibility. We've been the key partner to thousands of families and businesses since 1948.
Over the years, we have collaborated with our existing sponsors to offer packages that support businesses by increasing brand recognition, exclusive relationships, ongoing support and developing opportunities to grow your business.
With a strong focus on ensuring our partners receive the maximum return on investment, ANZA views itself as an extension of your business and have developed a number of sponsorship packages that open up a whole new world.
ANZA boasts a significant membership base with over 6000 members to whom we provide a platform for your business to grow. About 60% of our members are from Australia and New Zealand with the remainder from all over the world. This means that not only are you exposed to the local Singapore market but it also opens up the door to other international destinations.
Come and be a part of a dynamic and fun association where a partnership leads you to a greater community of friends!
If you believe your company has a good fit with ANZA and are looking for a sponsorship opportunity, please Contact Us for more information.
ANZA Partners
Thank you to the following Partners, valued greatly for their continued support of the Association.
---
Platinum Partners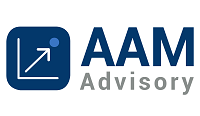 AAM Advisory offers complete financial planning services for expatriates, Permanent Residents and Singaporeans focused around wealth creation and preservation strategies. The company has a team of fully experienced financial representatives backed by a wealth of research, knowledge and expertise servicing over 5,000 clients and in excess of SGD 1 billion under advisement .Areas of expertise include planning for retirement and children's education fees, insurance coverage, investments, tax effective savings mechanisms and mortgage referrals.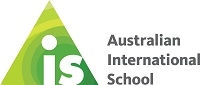 The Australian International School is dedicated to excellence in all the work that it does, with the aim of enabling our students to develop as rounded individuals who can thrive in an increasingly complex and uncertain world.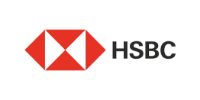 As one of the world's leading international banks, HSBC understands your journey as a global citizen in Singapore. Speak to us to know more about how we can support your financial needs in Singapore, from local every day banking, international fund transfers and wealth management, to specially curated partner privileges for you and your family.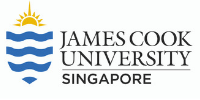 James Cook University is Australia's leading tropical research university and is ranked in the top 4% of universities in the world. The Singapore campus offers programs at the undergraduate and postgraduate level in business, information technology, psychology and education.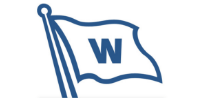 Wilhelmsen
www.wilhelmsen.com
With the largest Ships Agency network in the world, Wilhelmsen Ships Service provides full agency, husbandry and protective agency services in 2,200 ports worldwide. Matching at the berth, local knowledge and expertise, coupled with our strict operational and safety standards – whether it is your vessels, crew, cargo, or disbursement funds, there is a reason why we are the commodity industry's trusted partner in port.
---
Gold Partners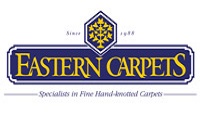 Eastern Carpets is owned by Shukor and Edmund, who have a combined experience in the trade of more than 50 years. Both Shukor and Edmund have made it a personal mission to travel to the cities, villages and settlements of the vast region of Central Asia to select carpets first hand, so only the finest quality are presented at their showroom and auctions.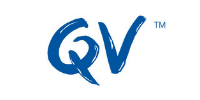 Ego Sunsense, The Science of Health Skin. Ego's mission is to be a leading Australian pharmaceutical company recognised internationally as the specialist in the treatment and prevention of skin diseases and the maintenance of healthy skin. Proundly Australian-owned, Ego Pharmaceuticals has led the way in the development, manufacture and marketing of innovative skincare products for more than 50 years.

We understand how daunting going to the dentist can be, which is why we aim to make you feel at home, away from home. Whether it's maintaining a healthy set of pearly whites or attaining your dream smile, we'll be your partner in holistic dental care for your entire family at both our clinics.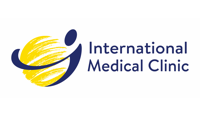 International Medical Clinic (IMC) specialises in family, paediatric and travel medicine. We have provided medical care in Singapore for over 18 years and are a recognised and trusted medical provider for the international community.With three General Practice Clinics and a specialist Paediatric department, IMC provides a high standard of healthcare in a caring, friendly and familiar environment.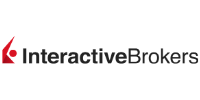 Interactive Brokers is the world's largest online broker, with capital of over US$8 billion. The firm offers a low-cost trading platform to invest globally in stocks, options, futures, currencies, bonds, and funds.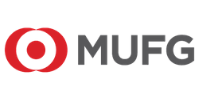 MUFG provides administration and finance services to alternative investment managers globally. The company prides itself on having the best technology and people in the industry, and, as part of the fifth largest bank in the world, offers a diverse range of services to its clients.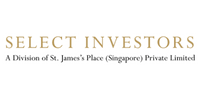 Select Investors aims to change the face of wealth planning in Singapore and Hong Kong. Our clients enjoy a truly unique, integrated and personally designed tax, wealth and succession planning service, which is delivered by leading industry experts.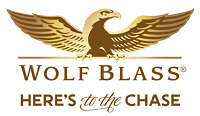 Wolf Blass
Wolf Blass was established in the Barossa Valley in 1966 and has grown from a humble tin shed to become one of the world's most successful and awarded wineries. A recipient of more than 8,000 medals and trophies the essence of Wolf Blass wines is exemplified by the winemakers who continuously strive to produce wines of quality, character and consistency.

---
Silver Partners
​