ANZA AND THE WANDERINGYOGI PRESENT: MEDITATION SANGHA
Does your life seem never-ending busy? Get beyond survive, learn to thrive, live at peace, smile and go slowly. Join this sangha and improve your meditation practice immediately. Learn new techniques for a more mindful you. ANZA WanderingYogi and Laura Dobberstein Yoga (YOTD) have joined together and created the perfect space for your meditation practice.
"Peace can be an ongoing state.  Peace is something you experience, and continue to experience, when you are on the meditation path." – Lee Carsley, WanderingYogi.
WHEN? EVERY WEDNESDAY STARTING 16 MAY 2018 6.15 pm
Our sangha is every Wednesday, (except when the teacher is away).   You will always be notified when the teacher is away.
WHERE?  32 TAMAN WARNA, HOLLAND VILLAGE
In an outdoor sala, undercover, the best place to learn, improve and grow your meditation practice.
WHAT TO EXPECT?
The sangha has 3 parts:
Part 1: Preparation for meditation (including breath work or Tao-based bodywork to smooth the transition to seated meditation.
Part 2: Seated meditation practice of 20 – 25 minutes (more or less depending upon how the group energy holds up), which always includes 5 minutes of silent unguided meditation.
Part 3:  Observation and feedback – an opportunity to share experiences to embed learning and improve reflection on the meditation experience.
The purpose of the sangha is to help you develop a daily practice.  So each week, we use different meditation techniques  (you can find out more about these and why here https://wanderingyogi.org/2018/02/01/the-path-is-wide-and-deep-meditation/).  You will benefit in the sangha by having an individual practice, and people in the group will also benefit by you committing to a regular personal practice besides this sangha.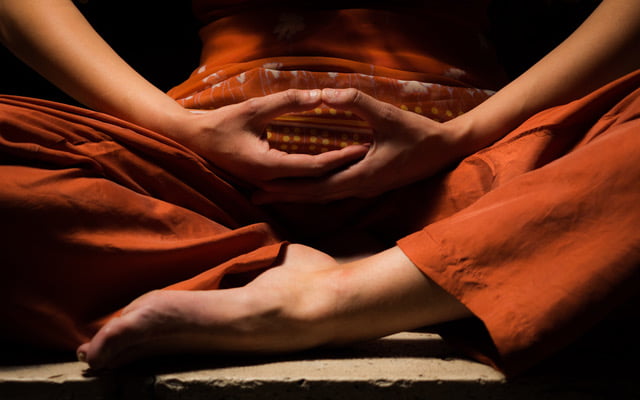 WHO IS GUIDING?
Practice will be led by the knowledgeable and often irreverent Lee Carsley, the founder of ANZA WanderingYoga.
Her meditation practice is drawn from multiple spiritual traditions, although she is Buddhist. Her teaching of meditation is heavily influenced by those who have been researching and testing meditation and its affects for the past 30 years.  Leading edge current research shows not all meditation does the same thing.  Lee integrates this research into the practices in this sangha.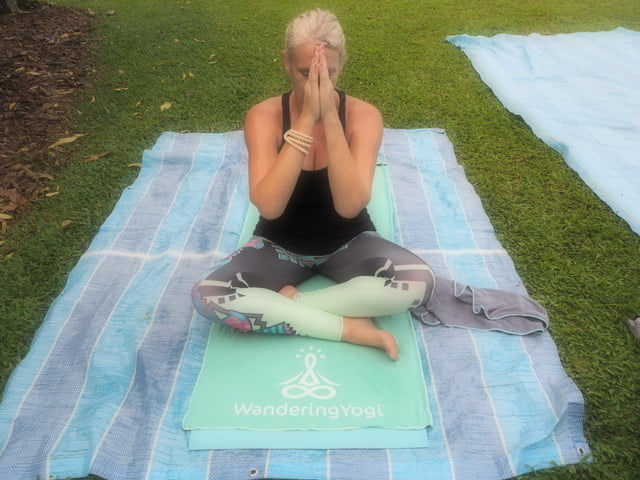 WHO ELSE IS COMING?
Keeping groups safe (meaning free from judgment or negativity) usually means keeping them relatively small, as safety arises not from anonymity but from people knowing about and connecting to each other.   In the past, group size is usually around 8 people.
HOW MUCH?
$100 for 5 sessions. Click here to Join ANZA!
When you practice karma meditation with ANZA – 50% of drop in proceeds goes to the WanderingYogi 2018 Personal Charity of Choice – Soi Dogs Thailand.  2018 – the Chinese year of the Yellow Dog.