Activity Suspended
In view of the latest Singapore government COVID-19 restrictions, this ANZA activity will be suspended until further notice.
The safety and wellbeing of ANZA Members remains our highest priority.
We continue to monitor the evolving situation and will send updates to our members via the weekly EDM and the ANZA website.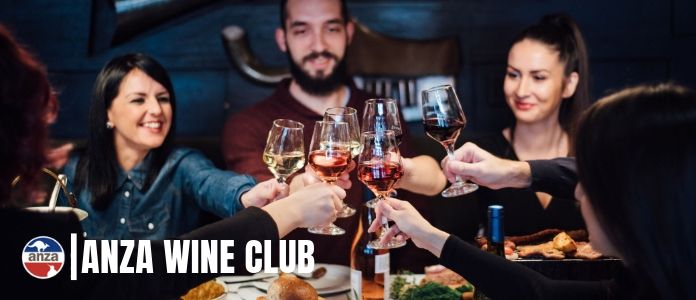 "Say Chardon-hey to the ANZA Wine Club, a collaborative environment for members to enjoy all things wine! Open to wine connoisseurs of all levels, the ANZA Wine Club will bring together like minded people, in a relaxed atmosphere where sharing knowledge is the aim of the evening! The ANZA Wine Club is presented by the Aussie Founders of Singapore's  www.popupwine.com.sg
Each event will be hosted by two of Singapore's leading wine experts, David Harker of Pop Up Wine and veteran wine enthusiast Nicolas Olivry. Events will be themed around certain regions or ideas and will consist of tastings (sometimes blind!) and a chance for everyone to share their opinions about the wines in question.
Members of the Wine Club will be asked to bring a bottle of wine to each event to share with their fellow enthusiasts. Members who choose not to bring a bottle will be asked to pay an attendance fee of $30.
Register your interest below and we will add you to the mailing list to receive invitations to all the upcoming ANZA Wine Club events!
Club Benefits:
Meet like-minded individuals who share your passion for wine
Notified first for upcoming events
A monthly Incentive – monthly red, white and sparkling 'members only' offer.
If you're not a member of ANZA yet, you can join ANZA here or contact the Wine Club for more information.