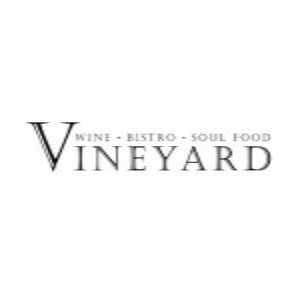 Nestled amid the lush greenscape of HortPark, Vineyard is a charming "garden-to-table" French-Italian restaurant where every visit warrants a feast for the senses. Vineyard recreates the provincial experience with its beautifully aged-wood tables, overhung foliage and edible garden taking you on a journey away from the bustling city.
The romantic city-escape dining destination showcases a "localised" menu predominantly inspired by produce from our very own little red dot. Look forward to Quail, Frog Leg and Fish all sourced locally in support of local farmers with local-grown herbs and vegetables from Vineyard's very own edible garden. Vineyard promises a memorable dining experience with friends, partners and family over hearty dishes. Kick start your meal with Lian Wah Hang Quail Farm Fried Whole Quail and the unique Jurong Frog Farm Walnut Crusted Bull Frog Leg. Expect our menu to be bursting with freshness and flavor as local produce takes a shorter time from farm and/or harvest to table, leaving nutrient value and its freshness intact. For the ultimate taste of freshness, try the daily line caught Jurong Fish Farm Pan-Seared Grey Mullet and Duck Confit.
Not just a perfect place for a lovely meal, Vineyard is also a popular destination for intimate solemnization and garden wedding parties where dining becomes one with nature. Couples can choose to hold their special day in our rustic indoor dining room, sheltered veranda or by the reflecting infinity pool.
33 Hyderabad Road, #02-02 HortPark, Singapore, 119578
10% discount off the total food and beverage bill on weekends (Friday to Sunday), and 15% off the total food and beverage bill weekdays (Monday to Thursday).
May not be used in conjunction with other promotions. Discount is only valid when a valid ANZA membership card is shown. Offer valid till 31st December 2021.