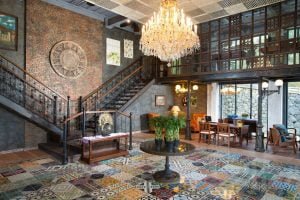 Nestled on the highlands of Bromo, Plataran Bromo offers sublime views of the rural beauty of agricultural plantations woven into the surrounding hills with three house resorts and one private pool villa. It is strategically located at the gateway of the biosphere reserve – Bromo Tengger Semeru National Park and Plataran Bromo is 16 KM from Mt. Bromo, 40 KM from Malang Abdul Rachman Saleh Airport, 108 KM from the Surabaya Juanda International Airport, making it ideal for both leisure and business travelers.
Unrivaled holiday above the clouds to explore the exotic Bromo with various encounter packages by Jeeps and horses. Feel the warm atmosphere of the Tenggerese people under the cold weather of Bromo. Embrace tranquility, serenity and bliss at Padma Spa where you can reconnect mind and heart through Indonesia's heritage rituals. Then complete the stay with sophisticated culinary experiences available in every restaurant and bar whilst enjoying the beautiful view at Langit Bromo.
Bookings to be made directly with the hotel.
Membership Card will need to be presented to reception upon check in.
Offer valid till 31 December 2020.
Discount of 10% on website accommodation prices using promo code: PLO2020.