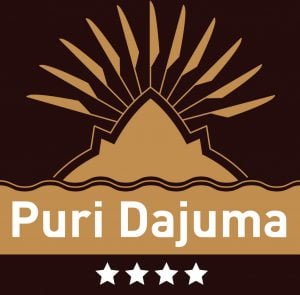 Dajuma by the sea allows travellers looking for an authentic Balinese experience an escape to paradise. With vibrant indigenous colours and traditional décor, Dajuma is steeped in local culture and offers the best in luxury service and accommodation with 35 waterfront rooms deployed in 18 cottages, 2 suites and 5 villas nestled in a 1,5 ha tropical garden. With 2 extra large swimming pools and kids pool, Jacuzzi, yoga,  spa centre and 3 restaurants including a unique teppanyaki Japanese tabletop grill, Dajuma lives in harmony with the life that surrounds it, while optimizing the attributes of leisure hospitality and minimizing environmental impacts. From this location our guests can discover a fascinating array of leisure's, activities and tours which define the region such as buffalo races, Jegog music, rice paddies, temples, waterfalls, surfing, snorkelling, diving and fishing, all accessed by simply asking the attentive and knowledgeable staff.
Offer valid till 30 September 2020.
A discount offer of 50% on your rack rate accommodation prices when booking a minimum stay travel (2 nights minimum) with the understanding the bookings are made directly with the hotel.
Special Offer prices:-
Deluxe Cottage at US$ 101/room/ night
VIP Cottage at US$ 110/room/ night
Suite 1BR at US$ 143/ room/ night
Suite 2BR at US$ 203/ room/ night
1BR Villa at US$ 119/ room/ night
Duplex Villa at US$ 168/ room/ night
Villa Pondok Segara 2BR at US$ 269/ room/ night
All prices include daily Beachfront Breakfast  / Minimum 2 nights stay/ Booking must be made directly to the hotel
Additional Benefits when booking:
Minimum 3 Night stay – ANZA members will enjoy a complimentary fruit basket in the room upon arrival and 1 x complimentary dinner excluding beverages.
Minimum 7 Nights stay – Members will receive complimentary airport transfers (in-out), complimentary fruit basket in the room upon arrival, 1 x complimentary dinner excluding beverages and 1 x aromatic massage