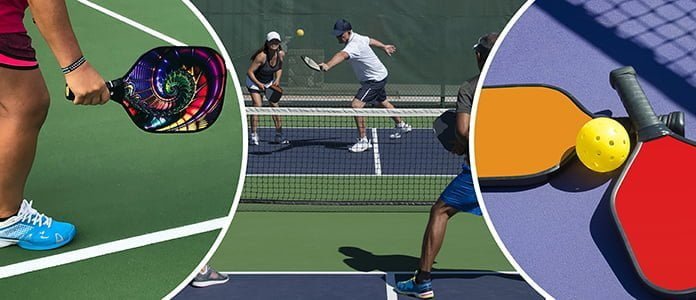 Pickleball is taking the world by storm!
Played on a court with players of two or four, it's fast moving, heaps of fun, and will get your fitness levels up! It might just be your new sporting obsession.
The ANZA Pickleball Clinics are a 4-week programme, 2 hours per session and designed for newcomers to the game wanting to learn the basic skills of pickleball.
Our specialist coaches from the Pickleball Academy Singapore have all played pickleball competitively and want to spread their passion for this fast paced and unique sport. The emphasis is to have fun and improve your game.
All participants will be provided with paddles and balls.
We have been offered Pickleball clinics at Red Quarters. This court is centrally located close to Singapore Stadium, indoors, has free roadside parking, toilets and showers, and has a viewing gallery and rest area. Clinics will take place in 2 hour blocks, on both a Thursday or Friday.
Join the waitlist below. Please sign up for as many sessions as you wish.  Once sessions reach 8 registrations we will be in contact with further information about start dates.
Registration to ANZA Pickleball is only available to ANZA members. Click here to Join ANZA!