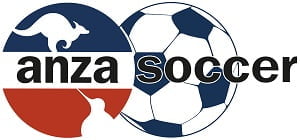 Last updated: 24 March 2020
As the situation has evolved further in the last few days, the ANZA Soccer Committee has decided that it is best and safest for us to pause all ANZA Soccer activities through Saturday April 4. This includes all training sessions and Saturday sessions starting today and continuing up to and inclusive of Saturday April 4.
The Committee has made this decision based on the following changes to the situation:
Cases of COVID-19 have risen in the last week, mainly through imported cases impacting also the international community. The most recent schedule of government regulations showing who was served Stay Home Notices and from when, indicates there is an increased risk that there may be a further uptick in local transmissions over the next week.
While local schools have resumed classes, all CCA (co-curricular activities including sports) are suspended.
ActiveSG (under SportSG, the government) has now suspended activities for youth and children for two weeks. SportsSG has advised all private academies and clubs to follow suit.
The larger international schools, now including AIS, have moved (temporarily) to online learning.
April 11 there is no Saturday session due to Easter week-end. Pitches are unavailable for make-up matches. Unless the above suspension is extended, the Saturday Club League will therefore resume on April 18 and we will decide whether the season can be extended to play all planned Cup matches or the matches will be condensed into the final two Saturdays.
For clarity, please take note:
Teams (Saturday or competition) should not arrange any separate or unofficial training, team parties or gatherings for their players during this time period. ANZA Soccer does not take any responsibility for activities organised outside ANZA.
For our competition teams:

JSSL League games of March 22 and 29 have been postponed and will be rescheduled. A decision regarding April 5 matches is expected next week.
Should the JSSL League elect to recommence on April 5, ANZA Soccer will participate unless the suspension of all ANZA Soccer activities is extended
ESPZEN J League games are currently still proceeding. ANZA teams participating in ESPZEN J League matches on March 29 will follow the Committee's decision and we'll therefore contact ESPZEN J League to request a rescheduling of all matches in which ANZA Soccer teams are playing on March 29.
If the situation in Singapore appears to become stable more quickly than anticipated, we may further modify our decisions.
We thank our community for following MOH and ANZA Soccer requirements and directives so well, even as they have been updated repeatedly. Our decision to pause our programmes is not based on any lack of compliance by our community, and we appreciate all your messages of support. We hope to resume our programmes as soon as the situation becomes more stable, and we look forward to more soccer for our kids as soon as that is safely possible.
ANZA Soccer Committee
SCHEDULE
March 24 – April 4
Tuesday Training Sessions:
U17 training—OFF
Girls' training—OFF
Competition team trainings (B12/B13/B14/B16)—OFF
Wednesday Training Sessions:
Competition team trainings (B9/B10/B11/B12)—OFF
Thursday Training Sessions:
General training sessions (Groups 4–7 and U9–U14)—OFF
Competition team trainings (B6/B7/B8 & B9 ESPZEN)—OFF
5-6 p.m. extra fitness session for B13/14/16 comp players—OFF
Saturday ANZA Soccer Sessions:
Sunday competition (external league) matches:
JSSL League—OFF (to be rescheduled)
(some matches or venues may be cancelled or changed; consult JSSL League App or your Team Manager / Coach / Comp Team Coordinator for specifics)
ESPZEN J-League—OFF (for ANZA Soccer teams. Requesting rescheduling)
(some matches may be cancelled or changed; consult ESPZEN website or your Team Manager / Coach / Comp Team Coordinator for specifics)