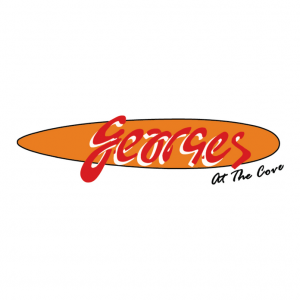 Georges @The Cove: A unique dining experience under the stars, the Cove whispers of a rustic fisherman's village where you can wine and dine just meters from the waterfront. Amazing cocktails and mouthwatering fare beckon to tantalise your taste buds.
Georges Beach Club: Bask in the ambiance of a Balinese beach bar and grill. Located along the eastern coast of Singapore, it's a place where romance amidst a rustic ambiance sets the tone. Resident rock and roll bands are set to get you grooving 3 nights a week. Sundays the beach club transforms into an oasis for families. Mum and Dad can melt their afternoons away with a cocktail in hand, while the kids can mingle and have fun in our sand pit with specialised entertainment and free slushies.
133 Pasir Ris Road, Singapore, 519149
1010 Eastcoast Parkway, Singapore, 449892
10% off the total bill weekends and 15% off the total bill week days.
Offer valid to 31 December 2020.
Members to present ID at point of ordering. Not valid with concurrent promotions or Georges Kakis member discount. Peak period is defined as Fri, Sat and Sun, Eve of Public Holidays & Public Holidays, Special Days such as Valentines, Mothers and Fathers Day.