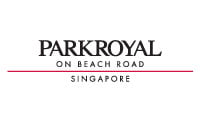 Looking for good restaurants in Singapore? Embark on a diverse culinary journey with our award-winning restaurants, along with fantastic bars and gourmet marketplaces. Choose from various authentic local and regional flavours from our highly awarded partners.
Si Chuan Dou Hua Restaurant
Complete with award-winning decor featuring Asian artefacts, gold lattice and a beautiful oriental garden, this restaurant offers authentic Sichuan cuisine in an exquisite setting. The à la carte menu includes delights such as "Chong Qing" Diced Chicken with Dried Chilli, Smoked Fish with Mixed Spices and Minced Chicken Soup with Fungus.
Club 5
Club 5 transforms into a modern destination bar – the new 'IT' social place to hit for craft cocktails, delectable bar nibbles and great music.
Ginger
Helmed by resident culinary master Executive Chef Vincent Aw, the refreshed dining space of tropical-style elegance celebrates the rich diversity of local culinary heritage, with a refined twist on traditional recipes. The spacious 535 square metre restaurant welcomes diners with an irresistible á la carte buffet that showcases the best of Singaporean flavours. Ginger is where one satiates all cravings for local delights – including the Signature Crabs (Chilli and Salted Egg Yolk)that werea wildly popular free-flow favourite from before, while dining in an inviting space decked out in colours and textures inspired by the versatile plant that is loved for its flavours and health benefits.

ANZA members will receive 20% off the total bill at Ginger Restaurant, Si Chuan Dou Hua (except for set menu is at 10%) and Club 5.
Not valid in conjunction with any other offer. Member discount will be valid till 31st December 2021.