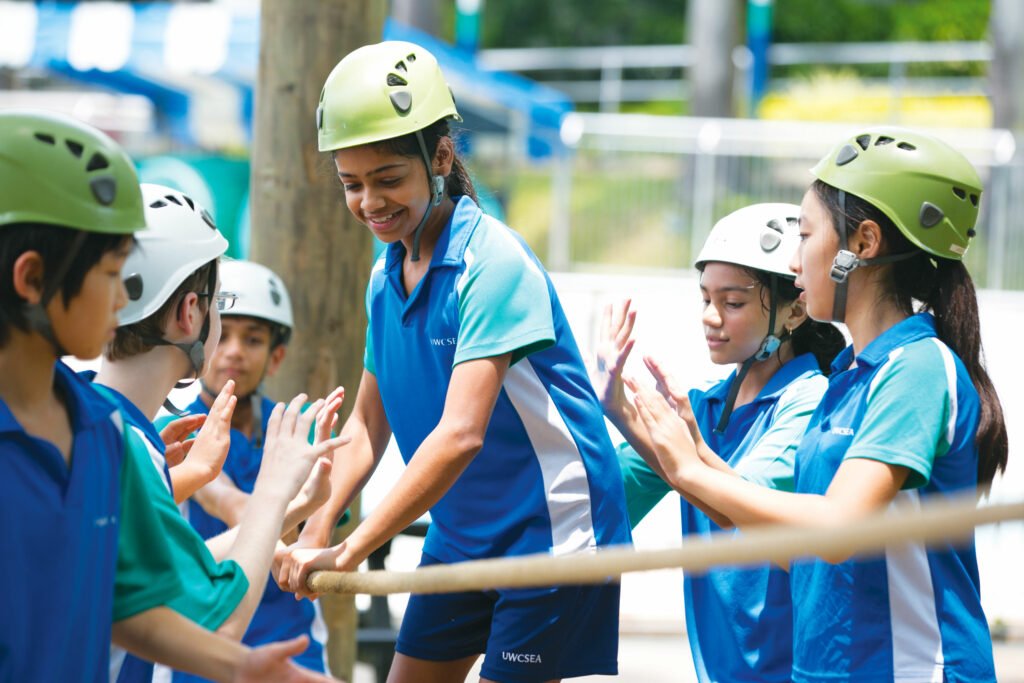 Any observer of humanity can see that there is a growing global urgency that we shift towards more peaceful approaches to living with ourselves (witness the rise of 'self care'); with others (powerfully evidenced by Black Lives Matter and here in Singapore @minorityvoices); and with the world (where to start? Perhaps with Covid vaccination inequities or unsustainable systems).
'Peace education' might sound like a buzzword for educationalists. In reality, the term describes foundational ideas which most parents hope will be part of their child's upbringing and a key takeaway from their education. At UWC South East Asia, the idea of 'lifelong learning' means teaching students competencies beyond academic disciplines. Skills such as peacebuilding can be applied by students way beyond their lives at UWCSEA.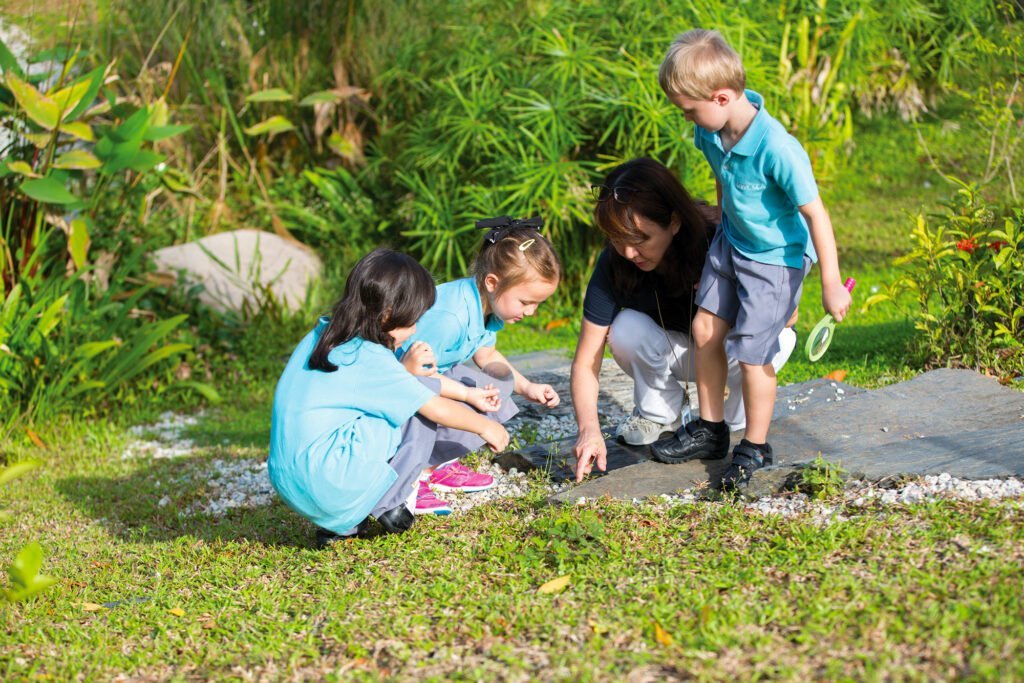 What is peace education?
"The most common idea is that peace is the absence of war, which is an idea of negative peace. But when we think about peace at UWCSEA, and when we talk about peace education, we're talking about positive peace," explains Ellie Alchin, Director of Teaching and Learning at UWCSEA Dover. "Peace education for us is what we do and how we do it, not just what children learn. It is not a standalone curriculum because it fits into so many different areas of the school. There are elements of peace education in the personal and social education curriculum, and there are conceptual understandings relating to peace in subjects across the humanities. It's also built into the service curriculum, and anywhere that the students find themselves learning about sustainability."
At UWCSEA, three layers —or rings—of building peace have been identified, and these influence how peacebuilding concepts are incorporated into all five elements of the learning programme from K1 to Grade 12.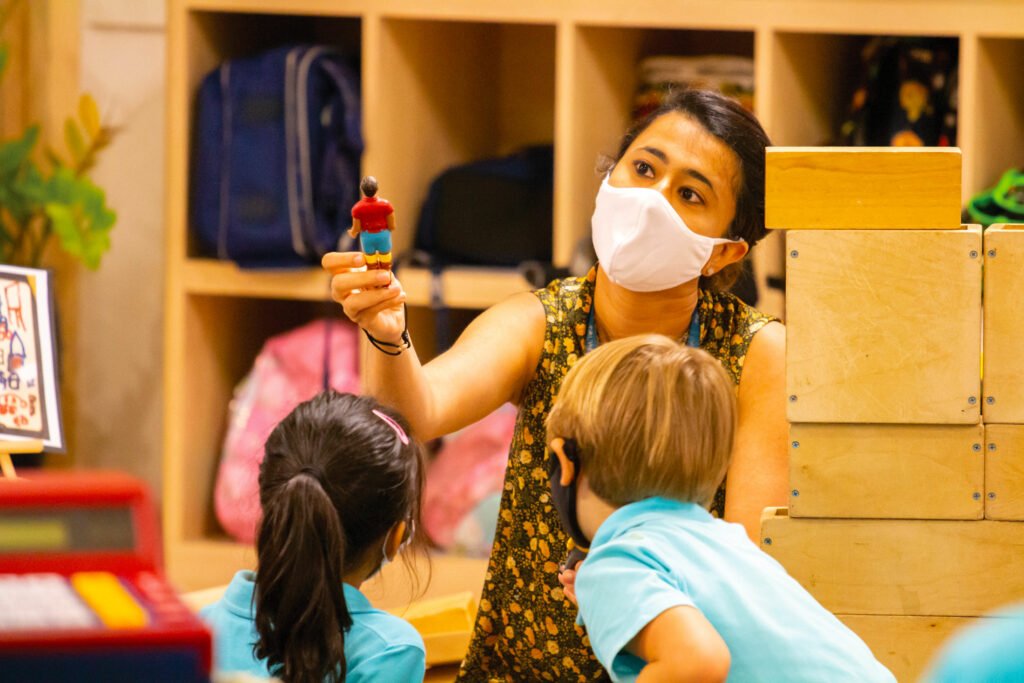 The first (inner) ring is personal peace, which starts with the student's ideas of identity, including an understanding of their cultural self, a sense of self-awareness, and individual agency and self-worth.
The second (middle) ring is interpersonal peace. This relates to interpersonal relationships and the acceptance of differences, such as the ability to appreciate different cultures so that people know how to interact with each other and accept each other's ways of living in the world.
The third (outer) ring is the concept of global peace, which includes international conflict, the role of youth as agents of change and advocacy, and peacebuilding in the wider global sense. It also includes how we build and influence the systems and structures that lead to a more peaceful future.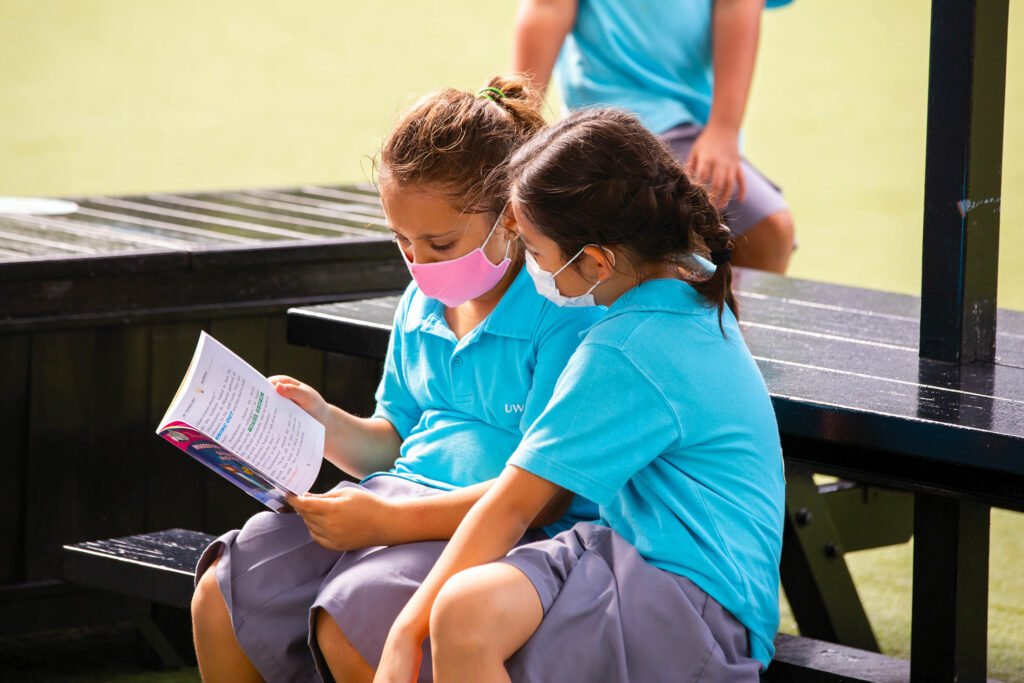 Putting peace into practice
At UWCSEA, the inner ring begins with our youngest students, explains Andrea Strachan, Infant School Curriculum Coordinator at Dover Campus, "In K1, one of the first projects the children engage in is called What is my world? Families create a scrapbook that the children share in class. They talk about countries they are connected to, who lives in their family, and describe their interests, favourite festivals, foods, stories, and family traditions. This discussion is a starting point for future work on identity, Who am I?"
The focus on furthering self-knowledge and acceptance of themselves and others remains a core theme as students develop and the focus moves outside their immediate circle. Says Strachan, "Age-appropriate ways to connect with others in the school and Singapore community are always encouraged."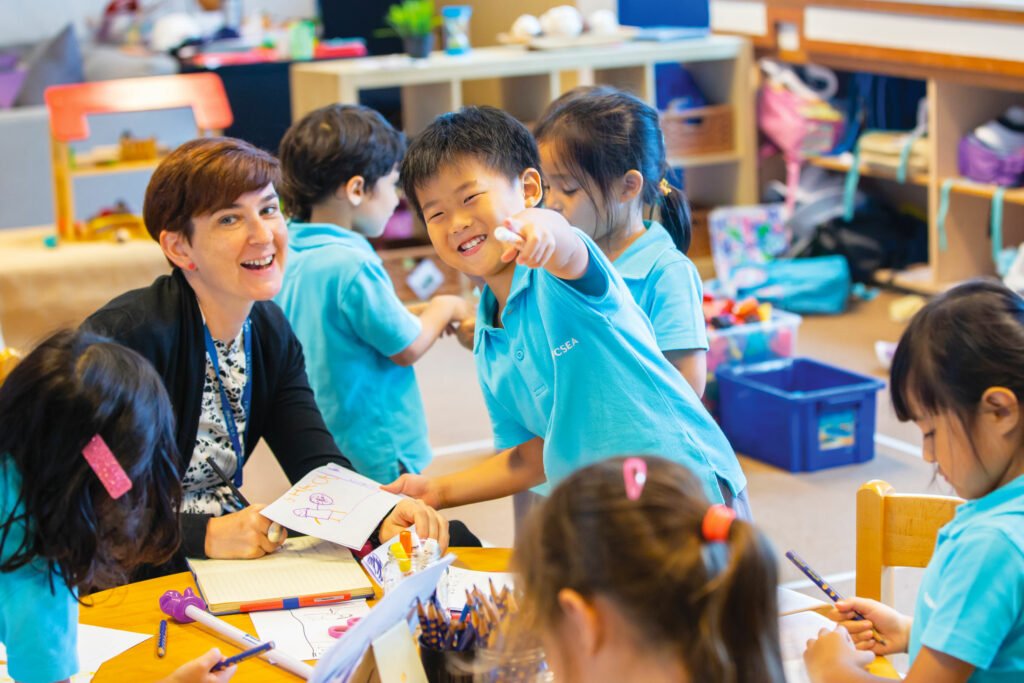 The outer ring of peacebuilding is explored through understanding concepts in academic disciplines such as history, global politics, and global citizenship courses. It is reinforced through the Service and Outdoor Education programmes and the long-running Initiative for Peace – a year-long commitment for many Grade 11 students who learn skills to plan and facilitate a youth-to-youth peace conference in areas of conflict such as Timor Leste and Sri Lanka.
The approach of peace education is perhaps even more valuable for students in an international school, who live and learn in an environment that provides multiple opportunities to be immersed in a culturally diverse community, yet also poses the challenge of developing a firm sense of individual self-worth should there be 'no one like me' in their class. The importance of developing a sense of belonging, which comes through the development of a strong sense of individual self-worth within a connected, caring community is regularly highlighted when it comes to Third Culture Kids (TCK's).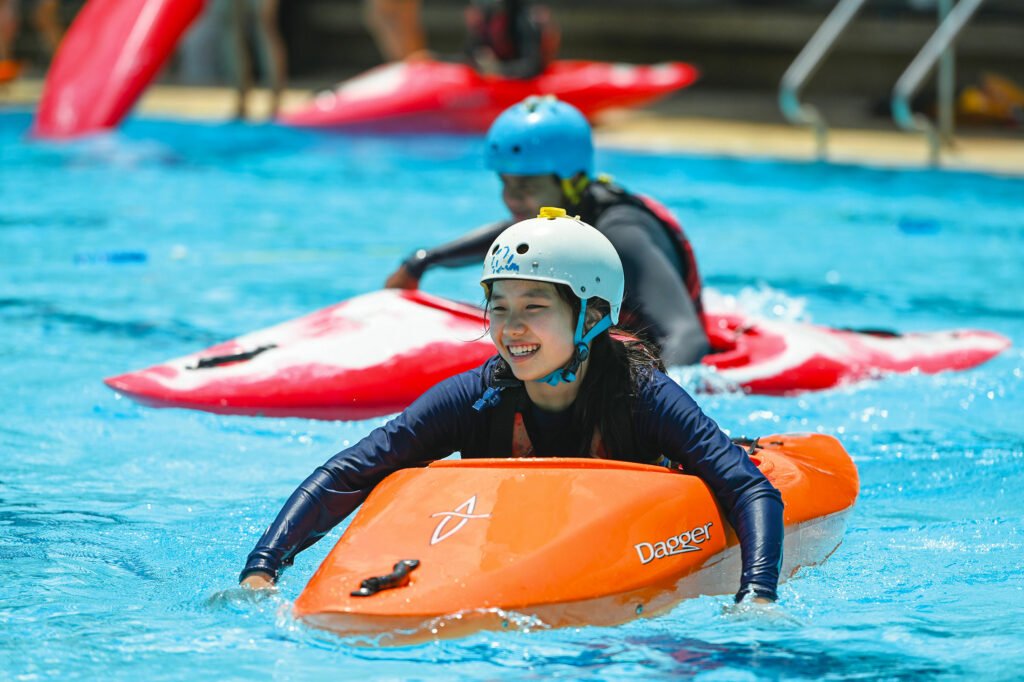 At UWCSEA, peacebuilding is explicitly taught because it is critical to the foundation of wellbeing for individuals, communities and society. While it can be linked to acts of service, and academic concepts, UWCSEA believes it is a core disposition that will help students to achieve peace personally and in complex, real-world situations.
And that type of peace education is something that is surely front and centre on every parent's wishlist.

UWCSEA Dover | 1207 Dover Rd
UWCSEA East | 1 Tampines Street 73
uwcsea.edu.sg
admissions@uwcsea.edu.sg