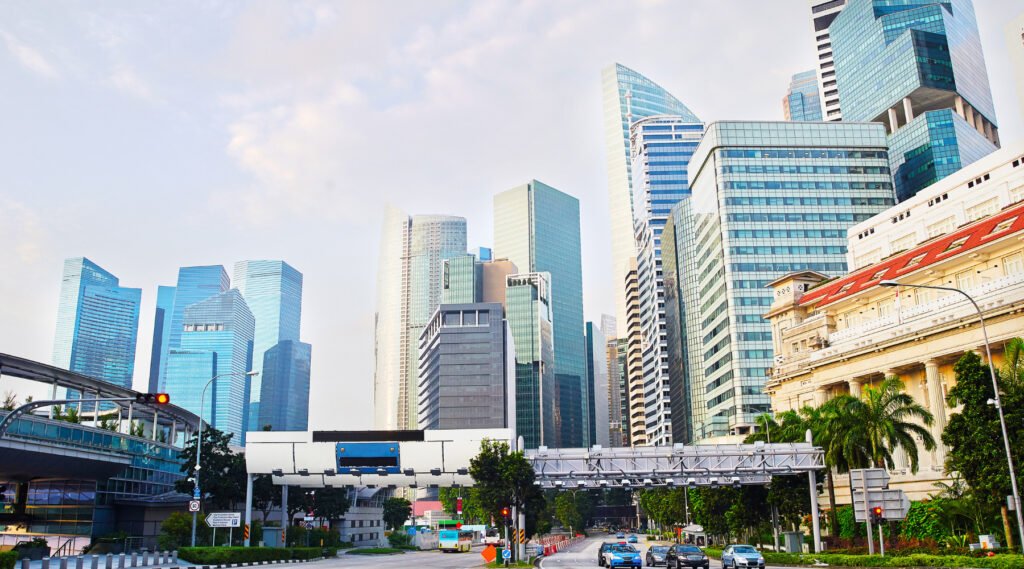 Singapore is making changes to its work pass framework in order to attract high-earning or high-performing people from around the world including the introduction of growth plans across 23 sectors, highlighting what jobs are in demand and how to transfer knowledge to Singapore's talent pool.
"When it comes to top talent, we can never have enough," said Singapore's Prime Minister Lee Hsien Loong at the 2022 National Day Rally. "We want to make top talent everywhere sit up, pay attention, and think seriously about coming to Singapore."
After this speech it was no surprise, the Ministry of Manpower (MOM) announced changes to the current work pass framework and introduced a new work pass.
New Work Pass: Overseas Networks and Expertise Pass (ONE PASS)
ONE PASS will be available from January 1, 2023.
To be eligible for One Pass, the applicant must have earned at least SG$30,000 per month in the previous 12 months. MOM will also take into consideration applicants experience and 'outstanding achievements' in:
Business
Arts and Culture
Science and Technology
Research and Academia
Sports
At this stage, we don't have a lot of information regarding the application process. However, at a minimum, applicants will be required to submit supporting documents demonstrating they have worked or will work for an established company, either in their current overseas role or in future in Singapore-based roles.
The validity of the One Pass is for 5 years, with an option to renew for a further 5 years (a longer expiry than an EP or PEP).
The One Pass holder can sponsor their dependents, spouses, or partners for a dependent pass or long-term visitor pass once the pass is approved. Dependent pass holders will be allowed to work with a Letter of Consent.
Other upcoming changes to the current work passes framework
MOM will make the process of getting a work pass easier and will use a new set of criteria called COMPASS to evaluate Employment Pass applications. COMPASS will look at the applications in a more holistic manner, taking into account:
Applicants qualifying salary, academics and industry of employment based on skills shortages in that area.
Applicants employers local hiring strategy, diversity within the organisation and partnerships with the Singapore government on ambitious innovation or internationalisation activities.
Overall key changes:
Processing time for EP applications will gradually be reduced from 3 weeks to 10 days
A new system to process EP applications called COMPASS from 1 September 2023 for new applications and 1 September 2024 for renewals.
Salary benchmark for top 10% of EP holders to $22,500 starting 1 September 2023
Salary benchmark for PEP holders will be increased from $12,000/month (for residents) to $22,500/month as from 1 September 2023
5-year EP to experienced professionals in tech-related roles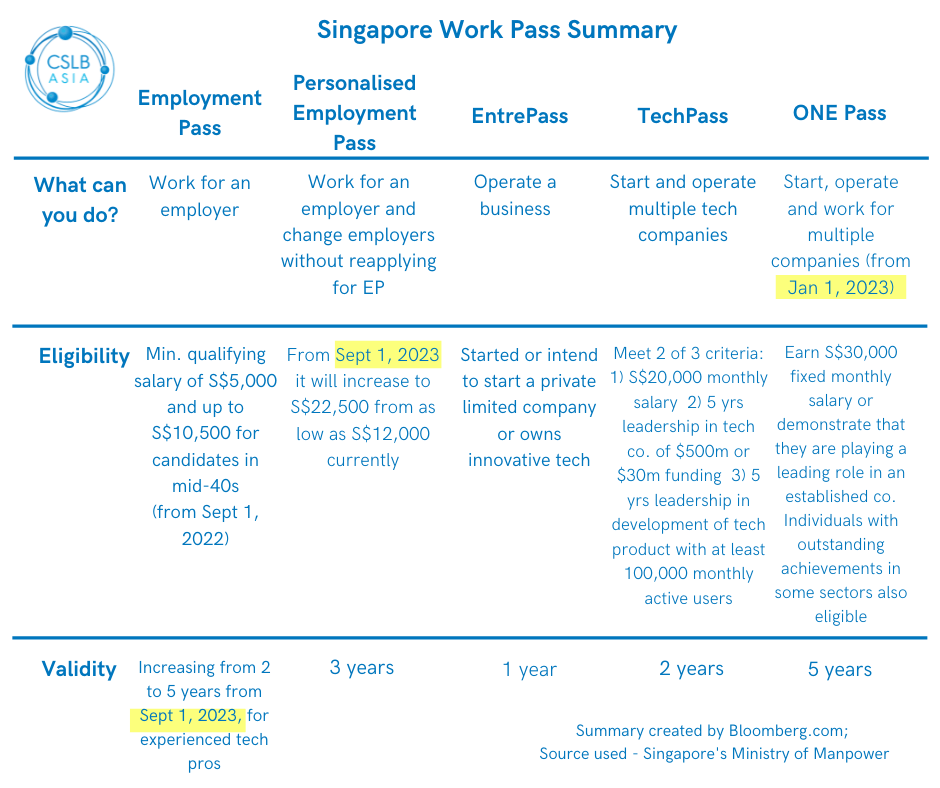 If you have any questions regarding the work pass framework in Singapore and/or you would like to know more about these upcoming changes, book a CSLB Clinic session.
Taking place on the first Friday of every month, we have our Business Check Clinic for owners of small-to-medium sized businesses needing a business sense check on accounting, payroll, tax, and HR matters.
If you're looking for work pass applications, advice, or support, you can book a session for our Work Pass Clinic on the last Friday of the month.
To book a clinic session contact us on info@cslb-asia.com
Keep up to date with changes and business news by following us on Facebook and LinkedIn.