In the Singapore expat community most people have heard of Tanglin Trust School, which is not surprising given its reputation and heritage as the oldest British International School in Southeast Asia. But did you know that it's an increasingly popular choice for families from Australia and New Zealand? Over 50 nationalities are represented at Tanglin with Australians and New Zealanders accounting for more than 10% of the student population. Australians alone are the third highest in nationality.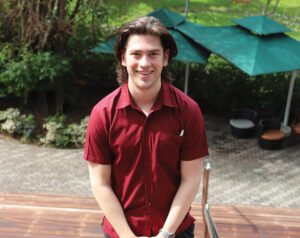 Indeed, Tanglin's Head Boy from the Class of 2022, Matthew Wong, is from New Zealand. When asked why Tanglin was his parents' school of choice for him and his brothers, Matthew said: "When my parents moved to Singapore 20 years ago, they were intent on finding a good school with a strong British curriculum. My parents liked the fact that Tanglin offers both the option of A Level and International Baccalaureate. I chose A Levels, with the subject combination of Physics, Maths, Economics and Biology. I opted for this combination because I enjoy them and want to have the pathway open for Medicine if I decide to pursue it."
Matthew has now joined his brother, also a Tanglin Alumnus, to pursue his undergraduate studies at Brown University in the United States.
SEAMLESS ACADEMIC TRANSITION
Is it difficult to transition back to universities down under after studying a British curriculum? Not for Tanglin students. Universities in Australia and New Zealand recognise both A  Level and the International Baccalaureate (IB). Tanglin is unique amongst international schools in Singapore as it offers both A Level and the IB Diploma in sixth form, both of which yield consistently outstanding academic results. This year's IB cohort achieved the school's highest ever average Diploma score of 41.4 points, more than 9.4 points above the world average and 3.9 points higher than the Singapore average. Tanglin's 2022 A Level leavers also achieved outstanding results; 100% pass rate, with an exceptional 40% of all grades being an A* and 69% of all grades being an A* or A. 
Tanglin's Head of Admissions, Kellie Hammond said: "We have noticed a rise in new students from Australia and New Zealand, and an increase in the number of Tanglin students who are applying to universities in Australia and New Zealand." 
"One of the key reasons as to why parents from Australia and New Zealand choose Tanglin is because of the school's versatility. Students sit for public exams in Year 11 and Year 13, and they get a leaving certificate at different exit points; (I)GCSEs, A Level and IBDP. Lots of families have commented that they like the dual pathways option for their children. Many expat parents move around to work and live in different parts of the world, and Tanglin offers their children the option to go to universities all over the world," Kellie added.
DEDICATED UNIVERSITY COUNSELLING TEAM
Tanglin's students often go on to study at the best universities globally.  This is not by chance but due to a well-thought out process helmed by Tanglin's University Guidance Team. Based at the heart of the school's Sixth Form centre, the team provides all the information, support and counsel students need to make the right decision about their future academic journey. Sixth Form students (age 16 to 18) are invited to university visits where bespoke advice includes one-on-one time with a counsellor to help them decide which higher education establishment and course best fits them. This includes understanding different countries' application systems such as UCAS, Common App, OUAC and many more. The team also provides guidance on preparing personal statements, college essays and mock interviews. Typically, 97% of Tanglin students secure their first or second choice of university. It is no wonder that graduating students often report back to the school that it has prepared them well for the ever-changing world ahead and a fulfilling journey beyond the school gates.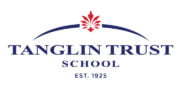 Tanglin Trust School
95 Portsdown Road, Singapore 139299
+65 6778 0771
tts.edu.sg