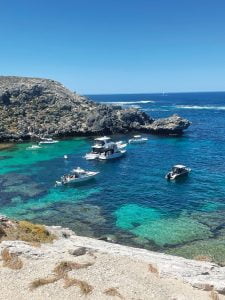 Growing up in the UK in the 1980s means that the version of Australia I had in my mind was not an altogether accurate one. For me, it was all about the Sydney Opera House, a big rock, golden sand and Kylie Minogue's impressive perm. How ignorant I was – and perhaps continued to be – untiI I visited Western Australia last month.
Shamefully, WA was not high on my travel hitlist. If you're reading this as an Australasian, it might not be on yours either. Over the years, the state has been outshone by its more confident counterparts, but during that time the west coast has been doing some serious inner-work. Post-pandemic, a new and transformed region is emerging, beautiful and butterfly-like, ready to show the world just how much it has to offer.
With capital city Perth being just a five hour flight from Changi airport and joyously in the same time zone, Singapore is Western Australia's number one market for foreign visitors. Indeed, arrivals into WA from the red dot are already back at 80 per cent of pre-Covid levels. Keen to see what the fuss was about, plus desperate to cuddle a quokka, I booked a trip to Perth for me and my mum. After all, she had to live through my own difficult Kylie 'perm' years, so it only seemed fair. Here's why we both wish we'd visited sooner.
1 The art

Perth is a good-looking city. Sitting pretty where the Swan River meets the southwest coast, sandy beaches line its suburbs, the snaking waterway creates a stunning contrast to the city's skyline, Kings Park and the Botanic Garden provide green sanctuary from the urban sprawl, gothic architecture peppers the main shopping district, and the arrival of the $375 million Western Australian museum in 2020, Boola Bardip, adds a swish stamp to the bustling Perth Cultural Centre.
However, it's in Perth's backstreets and alleyways that you'll find its most eye-catching secrets in the shape of street art. "Every laneway in Perth with cobblestone down the middle has a secret at the end," reveals our sunny Perth city tour guide, Jack (twofeet.com.au). Mum and I were kept entertainingly up to speed on the old and new of our surroundings as Jack escorted us to the city's most famous landmarks such as the Town Hall, St George's Cathedral and London Court, but it was when he introduced us to a selection of stunning hand painted wall murals that the wow-factor kicked in.
Back in 2014 an initiative was launched to transform more than 35 spaces or walls in the city into an urban canvas. Showcasing work by local and international artists, subjects include Australian birds, dystopia, the multicultural nature of Perth, Solyptol soap, and mental health. My favourite mural was by Argentinian artist Hyuro, depicting women breaking the glass ceiling. Prince Lane, which was home to dressmakers and factories in the 1960s, was also captivating with frescos paying homage to the fashion industry and hip retro signage by local artist Stormie Mills.
Alongside Perth's graffiti scene to which pieces are continually added, there's around 200 public artworks on display across the CBD, so if you want creative inspo, look no further. Perth International Arts Festival (perthfestival.com.au) keeps the party going in February and March so get booking for 2024 now.
2 High-flying adventure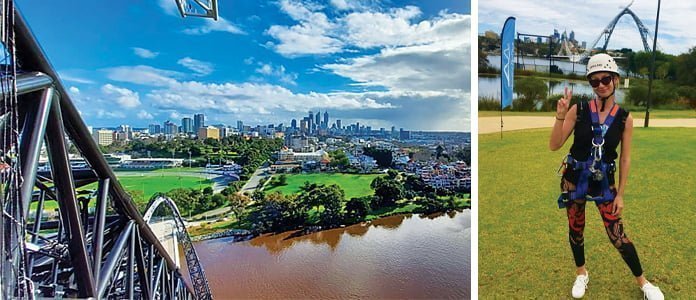 I'm at a 45-degree angle, 50 metres above the Swan River when I understand why my 70-year-old mother declined to climb the new Matagarup Bridge with me. However, while I'm not great with heights, Mum's really missing out because ascending the 314 steps to the viewing platform 72 metres above ground is well worth it. The bridge and climbing attraction opened in 2021 and sees adventurous types (aged 8+) first receive a thorough briefing on full body harness, bridge latch device and safety procedures before they shimmy their way to the top. The best bit? You get to soak up breathtaking views before ziplining 400 metres over the water back to land. Wheeeee! Armed with two trusty guides who were educational and lots of fun, I felt safe (and a bit like a superhero) the entire time.  zipclimb.com.au
3 Hip new hangouts

Miss Mi
Miss Mi's inaugural outlet in Melbourne is a hot favourite and the new sister venue in Perth is following suit. We dine here on a Tuesday evening during the third week of opening and the place is packed, the vibe dynamic, the service impeccable and the location excellent. The menu, curated by Filipino-born Australian chef Alex De Leon brings Western Australian ingredients and Asian flavours together. Big hitters include Miss Mi's Lamb Shoulder Rendang with Toasted Coconut; Pemanggang Ikan Market Fish with Spicy Tamarind Broth; and Curry Pineapple with Kaffir and Curry. Pair with a Pandan Colada for a Southeast Asian spin.  missmiperth.com.au
Astral Weeks
Perth's first hi-fi listening bar opened last year in a former Chinese medicine store. The intimate 60-seater venue is an ode to an era before Spotify and puts music at the forefront with vinyl tucked into custom-built shelves and all bar staff being musicians or DJs. astral-weeks.com.au
Novotel Perth Murray Street
If you're looking for a prime location, spacious rooms, slick staff and a splash of style, the newly revamped Novotel Perth Murray Street is for you. Emerging victorious and with more va-va-voom than its pre-pandemic days, this hotel has it all – yes, even a rooftop pool (see above). It's the perfect place to cool down after browsing Chanel a few doors down. all.accor.com
4 The wine region no-one knows about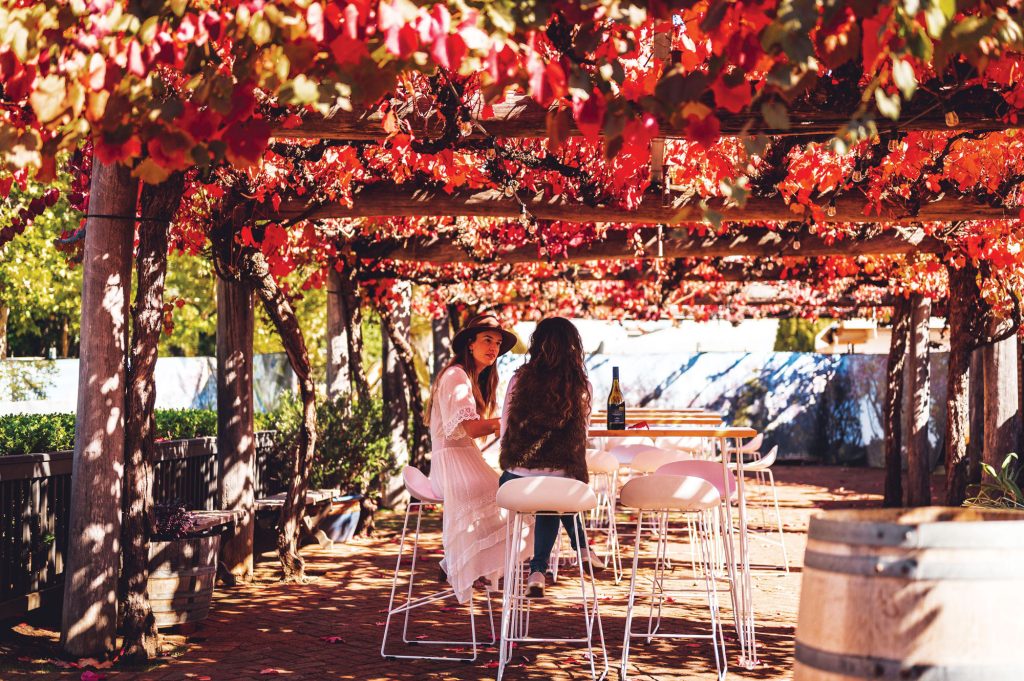 Margaret River may be WA's most famous wine region, but those in the know (and with no time or inclination for a longer tour) head just outside of Perth to the region's best kept secret, Swan Valley. A mere 25-minute drive away, SV boasts almost 50 wineries and vineyards, artisan eateries, farmers markets and grapes the size of your head (okay, slight exaggeration). Being in such close proximity to the city centre, Mum and I had barely digested our Weet-Bix before we found ourselves immersed in bucolic surroundings.
We were shown around the region, which is encompassed in a neat 32-kilometre loop, by local guide Shannon (upcloseandlocaltours.com.au) who only escorts guests to locations she's tried and tested personally and targets the parts big bus tours can't reach. All we had to do was enjoy the incredible knowledge of the winemakers, go behind-the-scenes to witness the wine-making processes firsthand, and pull out the phrases "primary flavours'' and "complexity" while reaching for the Parmigiano-Reggiano. The dream! All the vino was soaked up by a lovely lunch in the recently revamped Upper Reach restaurant (upperreach.com.au/restaurant) which now comes with updated décor, a new menu and a great focus on flavourful local produce.
Your Swan Valley Hitlist
5 Pick of the landscapes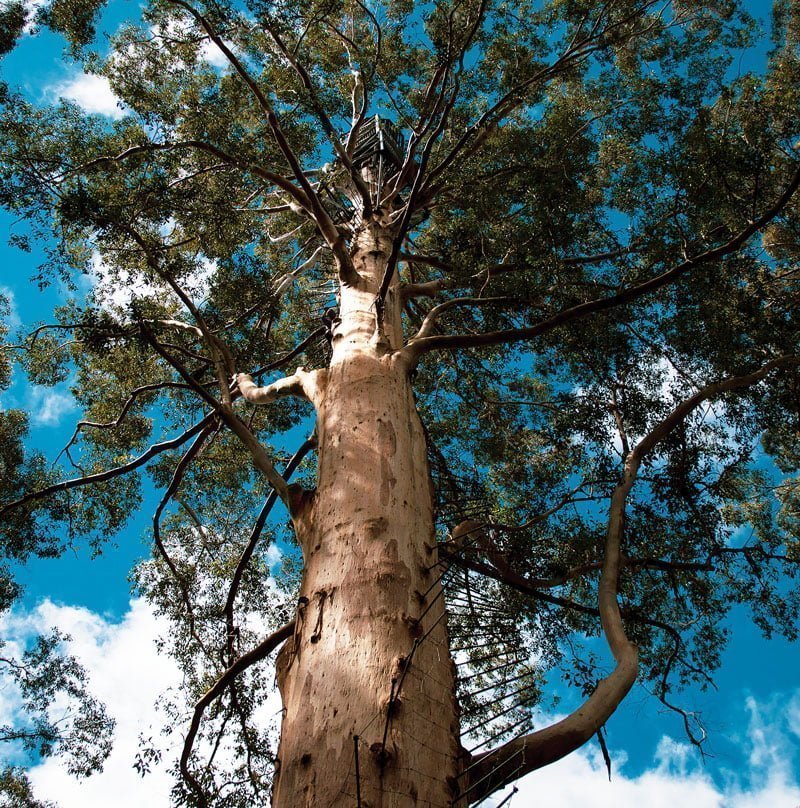 While Perth may be one of the most isolated cities on the globe – surrounded by the Australian outback on one side and the Indian Ocean on the other – it certainly packs in the scenery. It's. Just. So. Versatile.
South of Perth we explored Boranup Karri Forest, saw thrombolites at Lake Clifton, passed through farmland, ventured into the world's longest cave, Mammoth Cave, and dangled our toes in crystalline waters from coastal jetties (mcleodtours.com.au). North of Perth we marvelled at ancient rock pillars the Pinnacles, laughed our way through a 4WD in Lancelin Sand Dunes, and got powder in our shorts while bumboarding. We watched the sunset from Gnarabup coast, took in the harbourfront at Perth's Elizabeth Quay, and at Cottesloe Beach we swam in the ocean and held up the very British tradition of sunbathing just a bit too much.
6 Daily escapes on your doorstep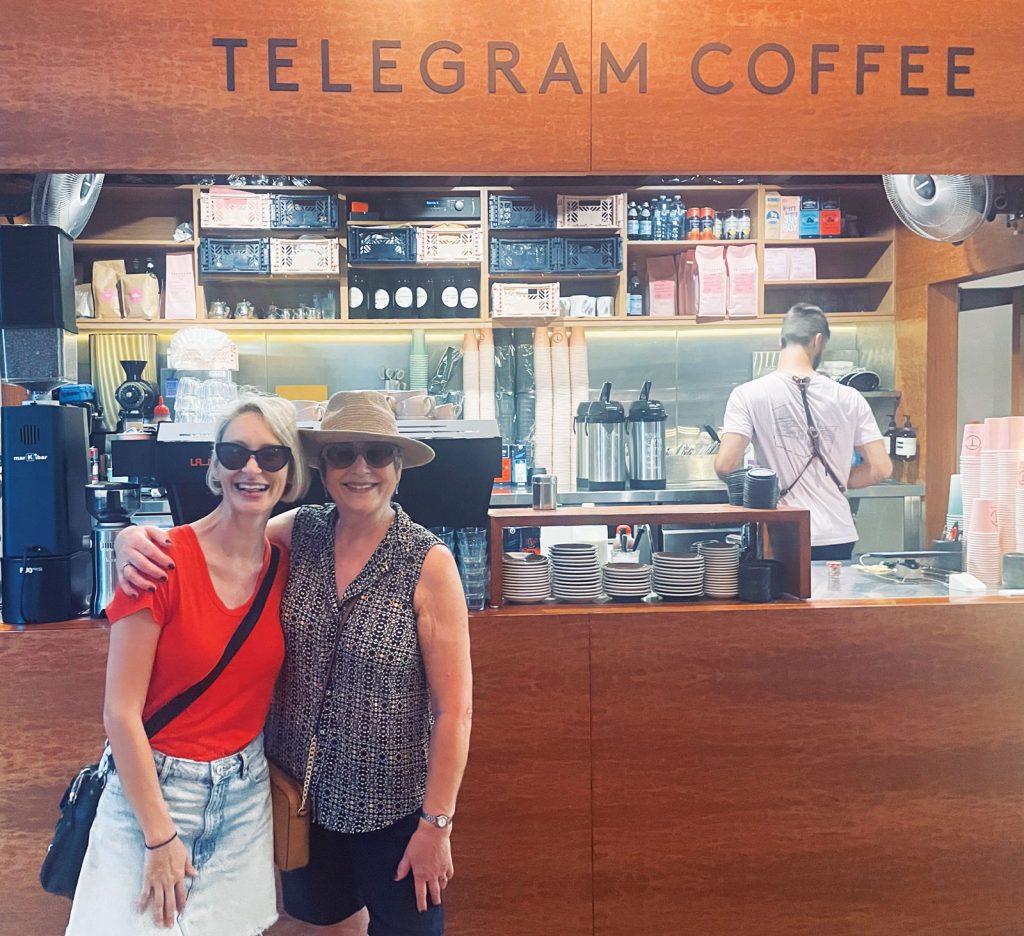 Mum and I made Perth our base but were in awe of the options for day trips or longer that are available. From coffee tasting (yahava.com.au) to kangaroo spotting (cavershamwildlife.com.au) to lobster lunching (lobstershack.com.au), it's all here. It's ridiculously easy to just 'get away' and feel a freedom that's hard to instantly access anywhere else (especially Singapore!).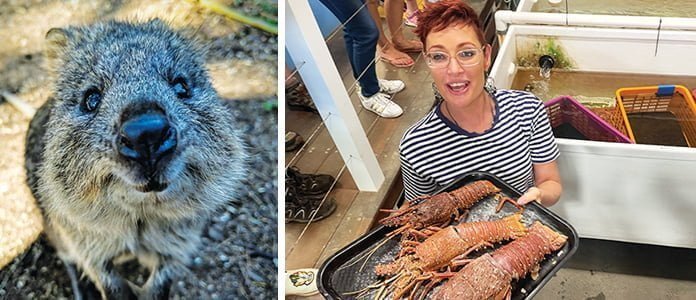 We took the 45-minute ferry journey from the bohemian town of Fremantle to Rottnest Island (sealinkrottnest.com.au), a paradise island and protected nature reserve with a sandy-footed, back-to-basics ethos where the beaches are ivory white and the water gin-clear. The heat can be searing, so jump on a Bayseeker tour bus (buy a package with ferry crossing) and plump for a seat on the left-hand side to bag the best views of 20 secluded bays, coral reefs, passing dolphin pods, amazing flora and fauna and Rotto's smiley endemic species, the quokka. Touted as 'the world's happiest animal', after visiting Perth it's easy to see why they would be. Ten days exploring WA made Mum and I feel on top of the world, too.