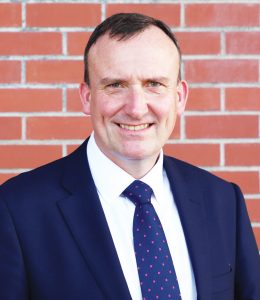 As Marlborough College Malaysia prepares for the new year, the school is delighted to introduce its new Master, Simon Burbury.
Simon, a passionate musician, discovered his love of teaching through his involvement in directing youth orchestras and bands, which led him to pursue a career in education. With prior experience as the Director of Music at Tanglin Trust School in Singapore, Simon possesses a deep understanding of the Asian educational landscape.
In anticipation of joining the life of a bustling boarding school, Simon enthusiastically shares his excitement, stating, "The hallmarks of a successful boarding school – a vibrant atmosphere, constant activity, and a thriving community – are immensely fulfilling for myself and my family. Being part of a pupil's academic, social, and personal development brings me great joy."
"Be kind, work hard, get involved"
Premier choice for families
Simon holds great admiration for Marlborough College Malaysia and its affiliation with Marlborough College in the UK. He eagerly anticipates promoting the school as the premier choice for families seeking a British-style education with a global outlook.
At the core of his leadership style are values such as integrity, creativity, adventure, collaboration, and fun. With a diverse background as a concert pianist, professional scuba diver, ultra-marathon runner, naval officer, and sailing instructor, Simon exemplifies the positive benefits that extend beyond the classroom. He firmly believes in the significance of a holistic approach to education, encompassing academic excellence, extracurricular activities and personal growth. This belief aligns perfectly with Marlborough College Malaysia's commitment to providing extraordinary experiences that enable pupils to discover their potential, build confidence, and develop essential skills to tackle life's opportunities and obstacles with resilience.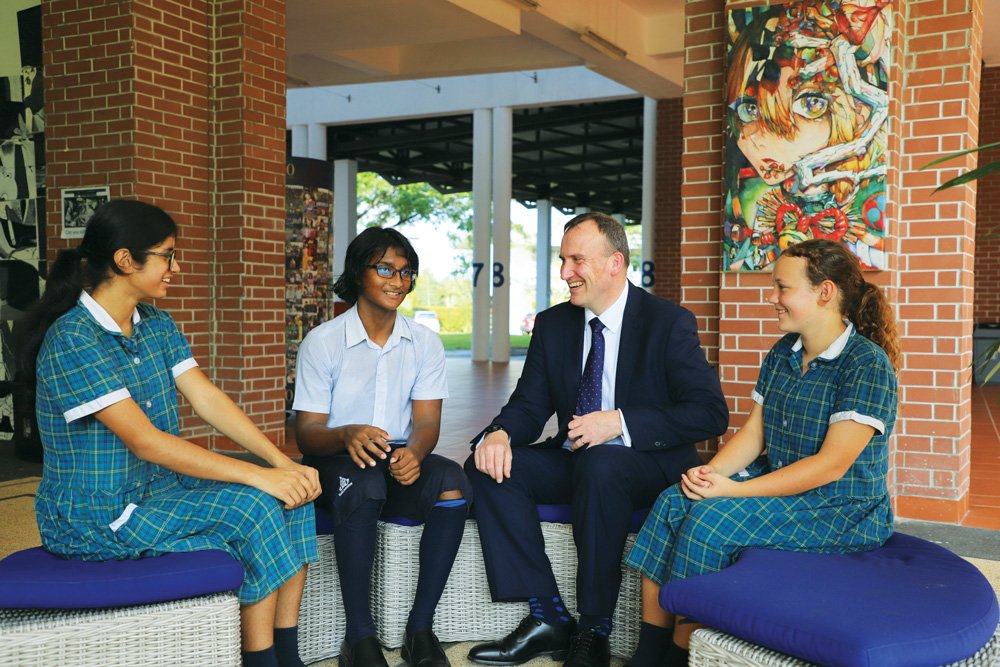 Simon offers the following valuable advice to young people, "Be kind, work hard, get involved, and embrace the challenge of operating outside your comfort zone."
As Marlborough College Malaysia begins a new chapter under the leadership of Simon Burbury, the school looks forward to a bright future.
Join us at one of our Admissions Open Days or events in Singapore to meet Simon in person. For further information or to visit the college, please go to our website at
www.marlboroughcollegemalaysia.org or visit us at our latest Admission Events
Singapore Admissions Event – Thursday 9 November, 5.30pm –
7.30pm, British Club Singapore
Admissions Open Morning – Saturday, 18 November, 8.30am –
12.00pm, Marlborough College Malaysia
To register for this event, please view our website at marlboroughcollegemalaysia.org/admissions/admissions-events/singapore

Marlborough College Malaysia
Jalan Marlborough, 79200 Iskandar Puteri, Johor Malaysia
 malaysia@marlboroughcollege.my
 www.facebook.com/marlboroughcollegemalaysia
 twitter.com/marlboroughmcm
 www.instagram.com/mcmalaysia
 www.linkedin.com/school/3576015/admin