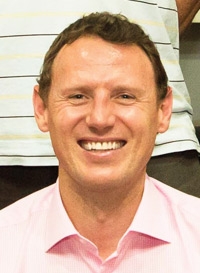 President
PJ Roberts
Why did you join the Executive Committee? I initially got involved with ANZA to MC the Melbourne Cup event 10 years ago! I am now entering my 8th year as President and I continue to be incredibly passionate about the role of ANZA and the overall importance of our contribution in the community. The selfless devotion by our volunteers to provide opportunities for others continues to motivate and inspire me every day.
What do you hope to achieve this year? To continue to develop our services to members so that we evolve with our di­verse and dynamic membership base – and to continue to drive our engagement with the wider Singapore community.
What do you do outside of ANZA? I work with Repucom as the Senior Vice President for Asia. We are a research and consultancy company in the industry and sport and entertainment. I am also a Foot­ball Analyst on FOX Sports.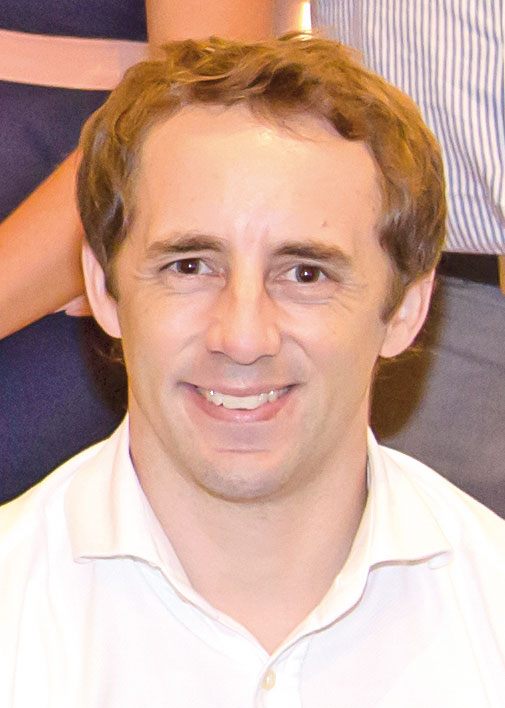 Vice-President
Adam Martin
Why did you join the Executive Committee? I love the sense of community that ANZA fosters, whether it's helping the transition of newcomers into Singapore life, or bringing some of the things we all miss from home a little bit closer. Being part of the Executive Committee allows me to positively contribute & continue to build on this.
What are you looking forward to at ANZA this year? The new ANZA website has provided fantastic benefits across the board to our ANZA members and sub-groups. We're at the point now where a few more strategic opportunities can be identified and pursued.
What do you do outside of ANZA? I love travelling around the region to surf far-flung waves and the adventure this brings. Cricket keeps me busy on weekends, however this may take a back seat soon as we're expecting our first child later this month!
Treasurer
Zenaida Bharucha
Why did you join the Executive Committee? I moved to Singapore from Melbourne with my husband and two children in 2014. We are having a wonderful time experiencing the vibrant Asian life, while still being connected to people from home – thanks to ANZA! I have over two decades of experience working in finance specifically as a Financial Controller for both publicly listed firms and private businesses. Joining ANZA's Executive Committee will give me the chance to give back in the best possible way I can.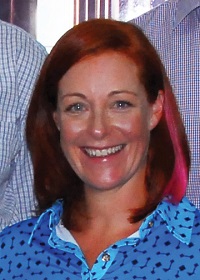 Sports Coordinator
Megan Kinder
Why did you join the Executive Committee? I've been involved with ANZA in one way or another, ever since attending my first newcomers event in 2004. The deeper involvement I've had with ANZA Cycling over the last few years has provided great satisfaction in terms of the opportunities we've been able to offer our members. I'd like to help link up the sub-groups and spread these opportunities across ANZA.
What are you looking forward to at ANZA this year? I'd love to help boost general membership and sporting sub-group membership across the organisation by sharing knowledge of the excellent opportunities that are on offer. I'm also always keen to get more people out on bikes and hope to encourage more ANZA membership to give cycling a go!
Community Services Coordinator
Fiona Harrison
I am excited and enthusiastic about the opportunity to work alongside the wonderful volunteers in ANZA, the ofce staf and the Singaporean Community as Community Services Coordinator. I am passionate about giving back to the community, helping others and enhancing the dignity and quality of life of people sufering hardship. I love travel, learning about diferent cultures, customs, history and food – let's not forget the food! I love assisting ANZA Action, participating in Mahjong and ANZA Tours.
Committee Members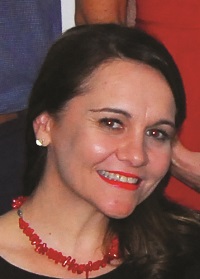 Kylie Barry
Why did you join the Executive Committee? I've volunteered with ANZA for the last year, and loved the community spirit and the dedication of people I've met. I joined the Executive Committee as I've now been here for 10 years and thought it was time to giveback to the community.
What do you do outside of ANZA? I currently work at The Royal Bank of Scotland as an APAC Recruitment Manager. I'm a single mum, bringing up two gorgeous girls. I enjoy an active social life, practicing yoga and, of course, travelling around Asia!
Andre Casson
To be able to reach out to the Australian and New Zealand community, but also Singapore in a broader context, is something that I'm really keen to do – and anything I can do to help would be wonderful. I play a little for ANZA cricket – I should play more – and coach one of the ANZA Soccer junior teams, which I enjoy very much. I'm also principal of the Australian International School, which keeps me busy as well – as does take care of my two beautiful kids.
Richard Foltin
Originally from Australia, I've lived in Singapore for four years and while I have always thought of Australia as being home, I'm slowly warming to Singapore as my new home. ANZA has played a big part in making me feel welcome and being part of a community. I'm a corporate pilot and have the privilege of flying members of parliament and movie stars around Asia! However most of my flying is medical evacuations, and this is the part I most enjoy and find satisfying.
Mark Neo
Originally from Perth, Australia, I have been living in Singapore since October 2013 with my wife and two young sons. This is my second year on the Executive Committee and I am proud to have contributed a small part to the ANZA team. As a corporate lawyer and company secretary, I intend to use my experience to ensure the committee operates with the highest levels of corporate governance; that it carries out ANZA's goals and objectives; and that it always acts in the best interests of ANZA's members.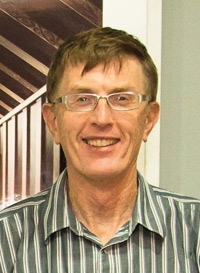 Don Northey
What are you looking forward to at ANZA this year? No more numbers, as I'm no longer Treasurer.Now I can concentrate more on my photography,and taking beautiful photos of gorgeous women – and men – at ANZA events.
What do you do outside of ANZA? I am a sole practitioner accountant by day for small businesses. I'm planning to travel the world and see exotic places – I'll be taking my golf sticks along as well, if possible.
Tristan Perry
I am thrilled to be a member of the ANZA Executive Committee. I'm relatively new to Singapore, having relocated from Melbourne with my wife and daughter in early 2016. I'm a Chartered Accountant and manage the Australian tax practice at SMATS, which allows me to meet and help many Australian expats and Singaporeans with their Australian tax affairs. ANZA has helped my family feel welcome in our new home, so I have joined to give something back to all its members and also to be a part of such a wonderful community.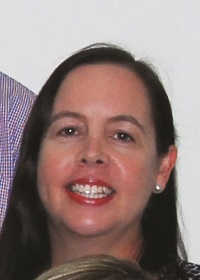 Megan Scott
I work in Learning & Development for the Northern Trust, mostly to financially support my addiction to travel, exploring new places and meeting new people. With so many ANZA activities available, there's something for everyone. I look forward to expanding the options and to continue meeting the needs of our growing community.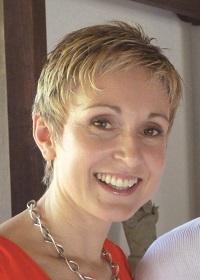 Marnie Watson
My husband and I have been living in Asia for 17 years – four years in Singapore; 11 years in Vietnam; and two years in Indonesia. The community created through activities organised by ANZA volunteers has had a very positive and powerful impact upon both my personal and work life during the time I've lived in Asia. I am acutely aware of the commitment it takes to give back to our community, and I am excited about the opportunity to contribute more to ANZA.