Club Breakfast
Macchiato anyone? The first Saturday of every month is our free Club Breakfast when coffee and breakfast are on the club for all members (and newcomers who have joined the Induction Ride). Brekky is on after the regular rides finish – from 9am onwards at Dimbulah MBFC. Keep your membership up to date to enjoy this great perk.
And … Don't forget to bring along your freebie ANZA Cycling branded reusable straws to enjoy your Dimbulah Mango Smoothie or Mocha Spin!
Subsidised

Club Trips and Events

We regularly organise and run club trips and rides to places such as KL, Mersing, Desaru, Bintan and beyond, which are both challenging and loads of fun. The club typically provides a support van, drinks and extra sustenance (bananas, fruit cake etc.) and often also subsidises transport costs. For certain trips, we even throw in a free trip t-shirt as an extra memento for members… Keep an eye out for club trip announcements (usually once every 6 weeks or so), clear your calendar and sign up!

If you have an idea for a trip or would like to organise a club event and have it at least partially funded, check out the funding application guidelines here and approach one of our friendly committee members for assistance.
OneLifeiD – Club ID wristband
We are passionate about our members' safety and have teamed up with OneLifeiD to provide each member with one free OneLifeiD wristband. To claim your ID band, email our VPwho will check your membership status and issue you with a unique code, which can be used to pay for the OneLifeiD. Click here for our dedicated ANZA Cycling page and follow the ordering process to choose the version you want and enter the text you want displayed on the band.
Racing
We encourage all our members to get involved in local and regional racing (road, off-road and yes, triathlon too), whether you're just 'giving it a go' or are looking to secure your spot on the podium! If you are at the pointier end of the sport and are looking for more 'elite' racing team opportunities, contact our Road Director to find out more about training and racing. We like to get as many club members as we can signed up and along to races, in either a racing or supporting role. If we know we have a good number attending, we'll set up the club tent for shelter, get an esky of cold drinks and maybe even put on the odd BBQ and post-race celebratory drinks/debriefing. So get involved and let everyone know (via the Facebook Group) which races you're signed up for.
We wouldn't be able to offer these great member benefits without the support of our valued sponsors and product partners.
See below for some more fantastic offers!
Our Sponsors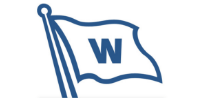 Wilhelmsen
www.wilhelmsen.com
Wilhelmsen Ships Service
With the largest Ships Agency network in the world, Wilhelmsen Ships Service provides full agency, husbandry and protective agency services in 2,200 ports worldwide. Matching at the berth, local knowledge and expertise, coupled with our strict operational and safety standards – whether it is your vessels, crew, cargo, or disbursement funds, there is a reason why we are the commodity industry's trusted partner in port. With an extensive portfolio of services available in every market and region, we handled 75,000 port calls last year. Supported by dedicated global support and industry leading online tools and analytics, our agents consistently make efficient port calls routine. Developing new and innovative ways to deliver Ships Agency services, we take competence, sustainability, safety, and unparalleled customer experiences one-step further.
Dimbulah Coffee, Chijmes
Dimbulah represents superb casual dining at any time of the day or night. Open from 8.00am each day, Dimbulah draws on its Australian cafe heritage and exclusive boutique arabica coffee, grown on our own plantation. In the evening the vibe changes to a creative mix of small plates and fine Australian and New Zealand wines and beer.
ANZA Cycling members receive 10% discount on the bill (excl. alcohol) all day Saturday. dimbulahcoffee.com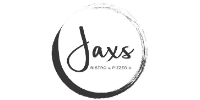 Jaxs Bistro
Housed at the core of the Hollandse Club, Jaxs Bistro is a relaxed family-style bistro, offering all day dining to everyone. Bringing real tropical living alive, experience the heritage of one of Singapore's most established international clubs.
Founded by Jacky Stevens (known to her friends as Jaxs!) the restaurant's casual environment portrays Jacky's fun-loving personality with a beautifully designed interior to boast!
Soak up the sun on the outdoor terrace, which overlooks the sparkling club pool, or sit inside to enjoy a more intimate dining experience in an authentic bistro setting. Jaxs Bistro offers many magical spaces for any occasion. Bringing you hospitality at its best.
Open 365 days a year from breakfast to dinner – come for one of our signature pizza, as well as good "old fashion" bistro grub and local fare.
Great People, Great Food, Great Atmosphere
www.jaxsbistro.com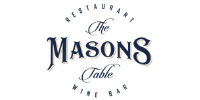 The Masons Table
Set right in the centre of Singapore, The Masons Table is a relaxed location great for all occasions, whether you're meeting for a business lunch or a family dinner, or sitting by the window relaxing with a coffee, a glass of wine or a cheese platter.
Serving modern European favourites and a selection of great wines from around the world, The Masons Table offers a uniquely laid-back atmosphere, delicious food and charming service.
www.themasonstable.com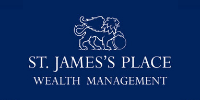 St. James's Place
Paul Gerrard, Associate Partner of St. James's Place Wealth Management draws on 20 years of experience in senior corporate financial roles and financial advisory training to help individuals and companies clarify and achieve their financial objectives. Providing bespoke solutions, Paul's advice covers all areas of wealth management, including retirement planning, wealth protection, savings and investment planning. Paul is also an active member of ANZA Cycling and can be found out in the bunch several days a week. Have a chat with Paul about the best way to financially secure your future.
www.sjpp.asia/paulgerrard/
Our Supporters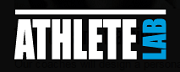 Athlete Lab
Athlete Lab is a unique indoor cycling experience. With real bikes (not spin bikes), in a convenient location, and the very best coaches, we cater to complete beginners and national level athletes. ANZA Cycling members receive 10% off Athlete Lab packages and sessions. www.athletelab.com

BCW Lubricant
Be more efficient than you ever thought was possible! BCW lubricant has developed a special formulation enabling super lubrication of your components with as little as one drop. Feel the efficiency! ANZA Cycling members receive 10% off all bike washing and lubricating services.
www.bicycleswashing.wix.com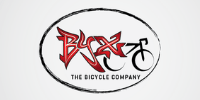 BYX Pte Ltd
Very conveniently located, BYX is at the corner of River Valley and Zion Rd. They do a tip-top job on servicing with a through breakdown, detailed inventory and recording of every single screw and thread of your bike before rebuilding. They have a very spiffy range of bikes, featuring Bianchi, KTM and Niner.
BYX offers all ANZA members special prices for servicing and bikes. Pop in and check them out!
25% discount on all servicing
• Road bike full service price $210 – ANZA price $157.50.
• TT bike full service price $230 – ANZA price $172.50.
• MTB HT full service price $210 – ANZA price $157.50
• MTB FS full service price $230 – ANZA price $172.50.
Service appointment must be made in advance – please call 62355221.
15% discount on bikes.
For accessories, the discount depends on the product. Please ask.
NB. This promotion is available to ANZA members & immediate family upon presentation of your ANZA membership card. The benefit is non-transferable. No double promotion will apply. If a product is in a shop promotion, the best of the 2 promotions will apply.
www.byx.com.sg.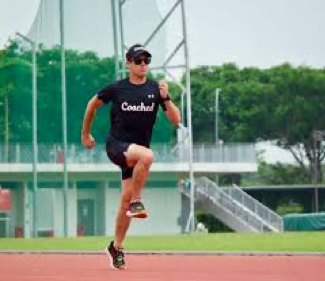 COACHED
Centrally located in the heart of Singapore's CBD, Coached Lab provides professional diagnosis and programmes with results that let you track your progress.
Testing services include: Blood Lactate, Fuel Efficiency, Sweat, Body Composition and VO2Max. Coached also provides online heart rate training programmes that help you optimise, track and enjoy your training, with proven results.
As an introductory offer, Coached are offering Anza Cycling Members (& immediate family upon presentation of your ANZA membership card) the following discounted testing services over June and July.
JUNE OFFER:- $50 off Sweat Testing: Normally $229; ANZA Rate $179.
JULY OFFER:- $50 off Fuel Efficiency Testing: Normally $199: ANZA Rate $149.
Ongoing, Coached will also provide 10% off all testing services.
Book your tests by emailing hello@coached.fitness or book online at coached.gettimely.com/book
www.coached.fitness/sg

COS Coaching
TRIATHLON COACH AND SWIMMING INSTRUCTOR
ANZA Cycling member, Colin O'Shea is an elite age group triathlete, qualified triathlon coach and swimming instructor. Colin provides both online and one-to-one coaching in triathlon & swimming as well as general sports consultations. Swimming lessons are available for children and adults. Classes can take place at your condo.
www.coscoaching.com

FFWD Singapore
Have you been thinking about a wheel upgrade for your bike? FFWD wheels have made their way back into Singapore! With a full new 2019 line up of Carbon wheels they are the ideal upgrade for your bike! These wheels, hand built in The Netherlands and used by pro cycling teams such as Direct Energie in races like the Tour de France, are available to you at a very attractive price point.
ANZA members – promotion: Year round ANZA members can expect a discount on each wheelset of S$100 on top of any standard discount campaign we might be having and once a year we will offer a group promotion for the ANZA cycling community.
Check out the webshop at: www.facebook.com/FFWDSingapore
Or email: sales@govers.online

LushProtein
LushProtein is on a mission to deliver better sports nutrition throughout Asia. Based in Singapore and founded in 2013, we deliver a growing range of endurance fuels, whey proteins and supplements straight to athletes, without the marketing hype and commercialisation prevalent in the industry today. Developed in-house and rigorously tested on the field – our products work great, taste great and are free from unwanted additives and fillers. We currently deliver to Singapore and Malaysia and will soon be expanding throughout the region.
Like us on facebook, ANZA Cycling members receive 15% discount on all purchases. Please email cyclingmembership@anza.org.sgto get your discount code. www.lushprotein.com
Nathaniel Wallis Cycling Coaching
Long term ANZA Cyling member, Nathaniel Wallis started out training and racing as a junior with the club and has taken his cycling from strength to strength over the last few years whilst studying in the UK. He powers his own and his clients' performances with a specifically tailored training regime, underpinned by the latest, rock-solid, scientific coaching research. The results of Nat's coaching have been apparent already with several of our Club Members showing vast improvements on the bike and we are very lucky to have him back in Singapore and available to everyone – whether seasoned cyclists looking to notch up on the podium or those new to the road who are looking for general improvement.
Nat is offering ANZA Club members his services at the special rate of $200/month (as opposed to the usual $250/month).
Visit his website here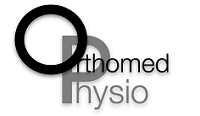 Orthomed Physio
Orthomed Physio employs a hands on approach to therapy with all appointments booked on a 1-1 basis. We treat the cause, not just the symptoms and teach you how to prevent recurrence. Our treatments are based on scientific evidence and best practice and we continually engage in professional development to keep up to date. Our team has a wealth of experience in treating elite sporting teams and we transfer these skills to our patients. We also work closely with local GPs, Surgeons and Personal Trainers. Located in Singapore's CBD, we are open extended hours for your convenience.
Anza Cycling members are entitled to 10% off all treatments upon presentation of a valid membership card.
www.orthomedphysio.com