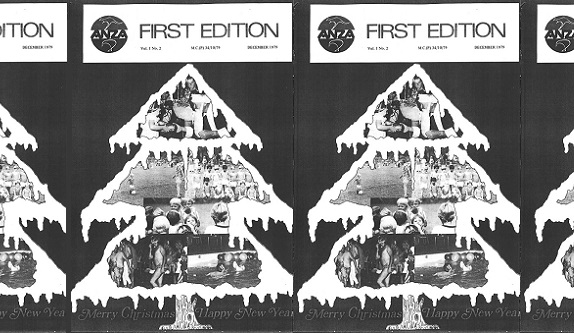 December 1979 – Oh Heavenly Father, look down on us your humble ex-pat wives who have flown from our countries of origin to live as dependents in an alien society. We beseech you, O Lord, to smile kinndly on our frivolous occupations – the macrame, the bridge and the flower arranging – for we can do no other without the work permit.
Give us this day the will to chatter incessantly to complete strangers at cocktail parties, to remember the names of complete strangers at cocktail parties, and to strike up instant friendship with the wife of the Chief Executive of our husband's company. Grant us the strength to repeatedly escort visiting company wives (during the U.K. winter months) to the Jurong Bird Park and Mandai Orchid Gardents. Guide us to the convenient U-turns when we have strayed left not right, help us to pick the correct traffic lane, and to deduce the meaning of signals from dainty little hands.
Help us to carefully drive offspring to Brownies, football practice, birthday parties, ballet lessons and discos without complaint every afternoon of every week. Deliver us from collisions with Mindef lorries, from falling into drains and from standing barefoot on cockroaches in the dark.
Forgive us, O Lord, for complaining about the humidity, about lonely evenings when husbands as carousing in the Borobudur, about the lack of Morecambe and Wise. Forgive our husbands for not remembering the correct wearing apparel for the Tanglin Club – lest we be denied access. We humbly accept, Lord, the "wrong number la" phone calls, the dog which bark in the night, and all the ants.
We rejoice in the good schools where the children are happy, for pleasant, energetic amahs, for the greeness and cleaness, for empty parking spaces outside the Mandarin Hotel.
Give us the insight to appreciate a developing society which is a success. Help us to find friends amongst the local people, and to welcome them into our homes and lives. And, Lord, when at last we return to our homeland make us wiser, more tolerant and richer for having experienced Singapore.
By Nadine Hoskinson, the ANZA First Edition of December 1979 (first published in the BEAM)