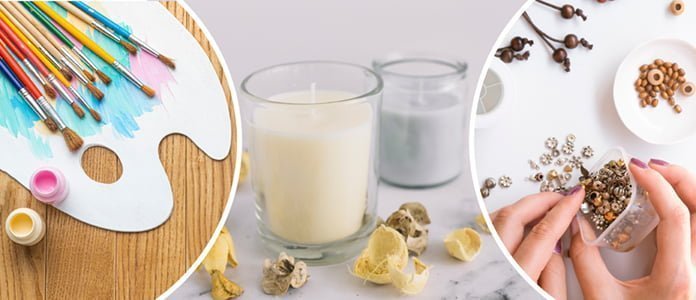 ANZA gets Crafty!
Interested in all things arts and crafts? Join this group and learn new art and craft skills, such as silk painting, bookbinding, candle making, sewing a bag, card creation, beading or batik.  Activities are designed with beginners in mind, and will take place on a regular basis. Some activities will be a single workshop, some may be a series of workshops to develop a skill.
Some classes will be run by ANZA members and include a small material fee (around $10-20), others will be taught by craft experts and may cost extra ($50-$100). Join the ANZA Art and Craft Group to find a new passion, make a bunch of new friends, and create keepsakes from your time in Singapore!
Registration to the ANZA Art and Craft Group is only available to ANZA members. Click here to Join ANZA! or contact the ANZA office for more information.
Interested in sharing your skills with our community? Email info@anza.org.sg and let us know what classes you would like to offer.