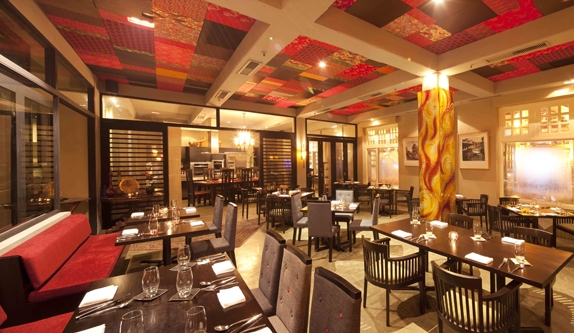 CLARKE QUAY: I don't tend to frequent Clarke Quay, and especially not when considering dinner. With nicer neighbourhoods such as Dempsey Hill, Duxton Hill and Club Street offering great food, the lights and sounds of Clarke Quay seem better suited to a bowl of fries over a beer.
So it was with a pleasant surprise that I walked straight past the velvet ropes outside meat-market mega-club Attica, and upstairs to the Coriander Leaf's elegant surroundings with views of the Singapore River.
The whole ethos behind Coriander Leaf's menu is pan-Asian, so it features both traditional and interpreted dishes from the Middle East, South Asia and Southeast Asia. This means you can get anything from tandoori chicken to vegetable shashlik, among other offerings from Thailand, Vietnam and beyond.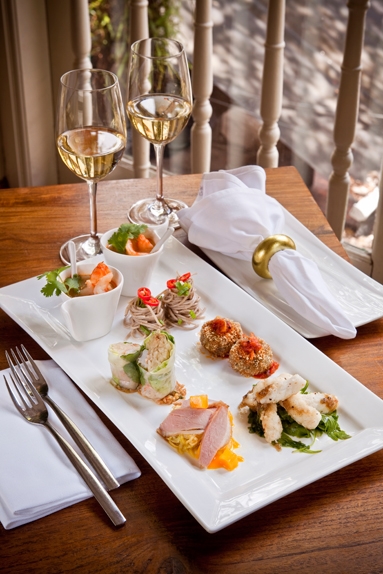 We started by sharing a few Asean platters as appetisers, with mainly Thai and Vietnamese fare such as Tom Yum Soup, fresh spring rolls, crab cakes and pomelo salad.
I followed this up with a duo of Labeyrie Duck, which had a wonderfully crunchy confit of leg, tender seared duck breast, accompanied by a spicy chiura couscous and red pepper marmalade. At $34++ it didn't make it a cheap night out, but anyone who's dined in Singapore shouldn't be shocked by these prices.
I followed this up with a black rice pudding, served with coconut ice cream – nothing like nan used to make and again quite hard on the pocked at $14++.
However the Cappucino martinis and pistachio and fig ice cream with a rich, tasty chocolate mousse, enjoyed by other guests went down a treat.
So don't write off Clarke Quay – if you're looking for Asian food which will have something to please everyone, brush past the clubs and enjoy a different night-life experience.

Coriander Leaf
3A River Valley Road, Clarke Quay
Tel 6732 3354
View our listings for Bars, Restaurants and Cafes in Clarke Quay