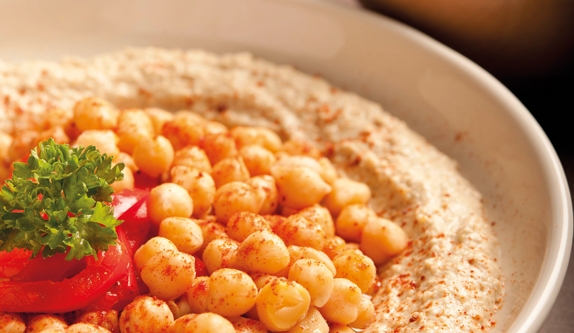 MARINA BAY: With one of the best names in the business, Pita Pan is a vegetarian restaurant, serving up traditional Mediterranean dishes in a no-nonsense, busy setting in Marina Square and Marina Bay Sands.
A few friends and I stopped off at the new Marina Square location for a hearty veggie meal, starting with a Mediterranean platter. This thing was huge, filled with dolmades, hummus, baba ganoush, mixed vegetables, pickles, falafel and more.
At less than $30 it was a meal in itself for three people, and would make a great cheap snack for a party of four.
Next up was the traditional Mediterranean dish shakshuka, a sizzling hot iron pan filled with spiced tomato-and-onion stew, topped with two eggs. Usually served with lamb, the vegetarian alternative was a lot lighter and easier on the waistline too!
We also shared a few falafel pockets (we overheard one patron asking for the 'meatballs' at the counter) which were very good, and available in traditional, basil and sundried tomato flavours.
But my pick of the bunch had to be the kumara chips. Known here as 'sweet potato fries', the sweet, golden-brown slivers brought back memories of making my own as a child.
If you want a vegetarian meal that is heartier than your usual salad at a good price, head down to Marina Square or MBS and check it out.
CLOSED
Pita Pan
Marina Bay Sands and Marina Square
Tel 6688 7450