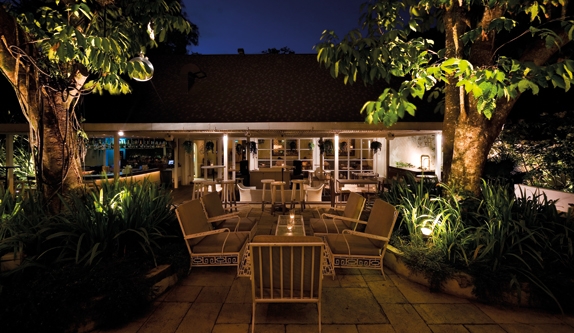 DEMPSEY: Many of you will be familiar with The White Rabbit, the restaurant located just off Dempsey housed in an awe-inspiring and beautifully restored old chapel.
Set amongst lush, green gardens, The White Rabbit is a joint venture between The Lo and Behold Group (Loof, Tanjong Beach Club) as well as David See and Varian Lim. The Rabbit Hole is the uber-chic watering hole in the al fresco area towards the rear of the building.
There are two ways to enter The Rabbit Hole: You can walk through the main entrance at The White Rabbit restaurant. Or follow the fairy lights, along the garden path accessed via the car park and walk through the trellised archway to discover the al fresco bar – a very relaxing ambience, especially after a slight rain.
The eclectic mix of shabby chic (including crisp white garden furniture, sofas, arm chairs, bar stools and tables) lends itself to creating a magical environment.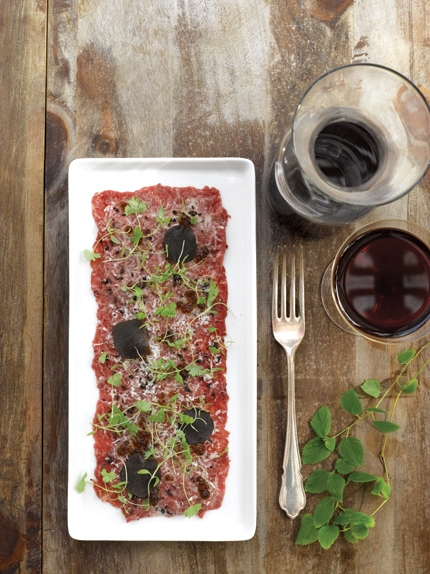 The drinks menu includes vintage-inspired classic cocktails, as well as some new concoctions peppered throughout such as the Black Forest Mojito (freshly muddled berries, Chambord and mint) based on the popular Cuban Mojito, which was created in 1940. Cocktails get a breath of new life with creative twists and customisations to your taste.
Wine buffs will be suitably impressed with an extensive menu, ranging from French Champagne and wines from France, Italy, New Zealand, Australia and the United States, and there is plenty of beer and spirits, including a wide range whiskeys and cognac.
Unfortunately there's not really any bar food available except for French fries, but they are very, very good.
If you are planning to take a group to The Rabbit Hole, you can pre-order some food if you make a booking a week in advance. Check their website or Facebook page for updates on local DJs who spin their tunes on Friday and Saturday nights.
Discover for yourself the magical Rabbit Hole, perfect for after-work drinks, post dinner drinks or as a fabulous celebration venue.
The Rabbit Hole
39C Harding Rd
Tel 6473 9965

View our listings for Bars, Restaurants and Cafes in Dempsey Hill