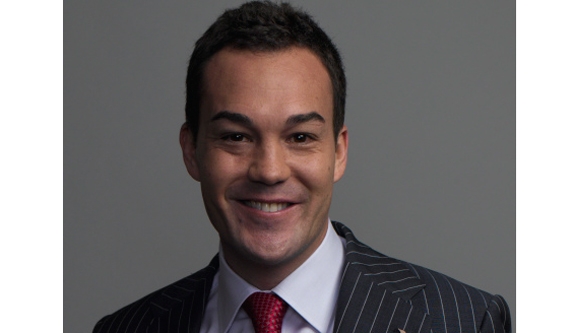 Accor Hotels has a presence across the globe in almost 100 countries. Does the experience differ depending on the region, and what is unique about the Accor experience in Singapore?
For more than 47 years, Accor has been providing world-class service and quality accommodation to travelers around the world. We offer a range of hotel choices from economy to luxury, with brands including Sofitel, Pullman, MGallery, Grand Mercure, The Sebel, Novotel, Mercure, ibis Styles, ibis and ibis budget. We have a network of 3700 hotels around the world and in each region we adapt our hotels to provide a taste of the local culture and region. For example at Sofitel So Singapore we offer dishes that incorporate Singaporean influences such as a foie gras siew mai or a signature prawn laksa risotto; and at the Grand Mercure Singapore Roxy hotel we feature Peranakan dishes (one of the few international hotels in Singapore to offer traditional Peranakan cuisine). At ibis Singapore Bencoolen we offer the use of Handyphones that are loaded with maps of the city and listings of great restaurants, bars and attractions for them to experience during their time in the city. Sofitel So Singapore combines the best of French culture with distinct Singaporean touches such as the Lion's Seal which was designed by Karl Lagerfeld and is based on the story of the creation of Singapore; as well as a mirrored table featuring a map of Singapore in the rooms etc. Also our staff at all hotels in Singapore are trained to be able to suggest the best local attractions so they can help guests discover the best of the city.
How have developments in technology influenced the success of Accor Hotels?
Our ability to constantly integrate new technologies and improve the way we serve our guests and hotels is at the heart of our innovation strategy. Accor places digital technology at every stage of the hotel experience – before, during and after their stay – adapting its hotel services to the new modes of consumption which are more mobile and connected. Accor recently announced a 225-metre Euro investment in improving the digital experience over the next four years. We also recently launched a Welcome project to enable guests to check into their rooms via their mobile phones. This is being rolled out across the network in coming months to save time when checking in and departing a hotel as these administrative formalities will be handled digitally, which in turn will enable staff to provide a more personalized greeting and be available to cater to individual guests' needs. Sofitel So Singapore is one of the first hotels in the city to use Apple technology based guests solutions in rooms, with every room featuring an apple iPad mini that controls lighting, curtains, room service etc. We are also using technology to learn more about our guests and their preferences so we can service them better when they stay with us.
What makes Accor Hotels stand out from its competitors?
Accor is unique in that we offer a full spectrum from brands from budget to luxury to cater for every kind of taste and budget. And while many of the bigger hotel chains are American, Accor is proudly French in its heritage which shows in a certain joie de vivre that is in each hotel's DNA. We also have a loyalty program Le Club Accorhotels which boasts better flexibility than any other program – so members can earn points anywhere in any brands participating from economy to luxury and convert them easily when booking without any restrictions.
Accor Hotels has been competition sponsor of ANZA Soccer for a number of years. How important is community engagement to the company?
Accor always strives to play an active part in the communities in which it operates. All our hotels are involved in their local communities, from protecting the environment through our PLANET21 program (e.g. tree planting, sustainable purchasing etc); to helping to feed the vulnerable; to promoting safety and well-being; to tackling child sex tourism and all hotels are encouraged to devise their own ways to give back. Ibis Singapore Bencoolen, for example, invented its own "Eco-pen" which recycles the newspapers and pens used at the hotel and makes them into a sustainable pen with a clear environmental message. The brainchild of the hotel's housekeeping manager, it not only re-uses the 50,000 newspapers and 18,000 pens the hotel was throwing away each year but provides employment for disadvantaged communities who are now engaged in recycling the materials and making the pens. Due to its clear messaging, the pen is also a great way to engage guests in the conversation about sustainability. Accor's sponsorship of such things as ANZA Soccer is another small way to give back to the community and is in line with our goal to play an active role in the community.