Over 600 classy individuals – and a shoe-shine uncle – turned up to Ritz-Carlton Millenia on Saturday 7 May for the 52nd annual ANZA ball.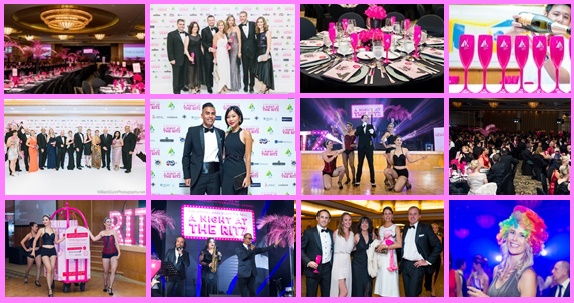 The theme seemed a perfect fit for the Ritz-Carlton, with a paparazzi-packed, flamingo-flanked pink carpet welcome. Visitors were greeted by glamorous servers with roaming tables of sparkling wine – with music from the talented AIS Dixie Band.
A classy shoe shine uncle was ready to make every shoe spiffy, and a nearby photobooth to grab some instant memories. Outside, the parked Ferrari and Lamborghini gave everyone a chance to sit inside to give their Instagram accounts some cred.
Walking into the ballroom, it was inevitable to be allured by the lit up 'RITZ' letters. As people took to their seats, a welcome performance by emcee-slash-entertainer Rob Collins – along with the glitzy dancers – warmed the room up for dinner.
ANZA President, PJ Roberts, welcomed VIPs and guests, then introduced ANZA Charities Patron Antonia Kidman to the stage to talk about charities Melrose Home and Riverkids – the latter of which is unfortunately closing. It didn't stop people from digging deep and participating in the charity prize draw and live auction.
There were 11 travel prizes up for grabs – from Maldives and Vietnam to Thailand and Indonesia – and six fabulous prize packages to win, all generously donated by our sponsors. Helped raise over $36,000 – all money raised goes straight to our two charities.
Back in the foyer, the whisky, wine and coffee bars gave people a chance to step outside of the action and mingle with friends old and new.
There was not a bare square of dancefloor once Jive Talkin' took to the stage, belting out some great music from the charts and beyond.
The charity prize auctions kicked off at midnight, with Edmund L. Rajendra helming the microphone to kick things off. Among the great prizes on offer was an exclusive luxury New Zealand holiday experience worth over $16,000, including a two-night stay at Cape Kidnappers – a lodge not easy to get spots for.
To finish, a big serving of meat pies was engulfed.
The ANZA staff and volunteers managed to pull off another fantastic event. See you all again in 2017!