Gerard Ward gets an extreme dose of sugar.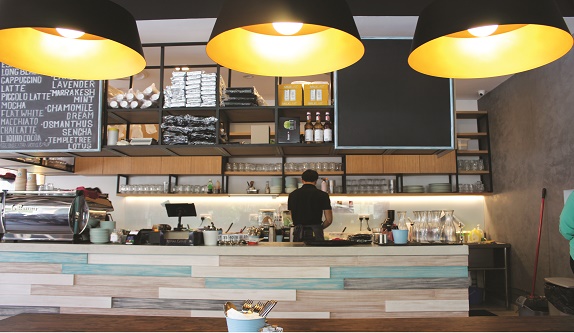 Canberra's crazy – and trademarked – milkshake, the FreakShake, has arrived here in Singapore in an attempt to beat any copycats that have replicated the over-the-top milkshake-in-a-jar dessert. The blue, white and grey-coloured café has done a massive franchise push over Southeast Asia – opening recently in Kuala Lumpur and with plans for Indonesia and beyond.
Having come in days after the soft opening, I was expecting things to be slightly raw. Co-owner and powerhouse behind these creations, Anna Petridis, was in the store making sure everything was running smoothly.
The all-day breakfast menu, with items like the pulled pork omelette or tropical hot cakes, is a nice shakeup to the usual morning meal. We went for the crispy panko chicken burger ($19) – Japanese crumbed chicken patty with a brioche bun, mayo, lettuce, house-pickled carrot and radish – and the spring salmon fillet ($25) with grilled asparagus, mashed avocado and snow pea salad.
If I had been the gentleman and waited for my girlfriend's meal to come at the same time, the fries – which weren't cooked long enough – would've gone cold, and the burger's crunchy coating would've softened. The crunch of the battered chicken and salad was satisfying, and while the brioche bun struggled to contain everything, the burger was a good enough feed all things considered.
There was not much more of an apology than a tap on the shoulder and a 'sorry' when the salmon eventually arrived, and a heated discussion between owner and chef didn't make diners comfortable. After two bites into the salmon, the taste of the surrounding ingredients soured when we spotted the undercooked fish underneath the crispy skin.
While we waited for the second main meal, we ordered a Mint Condition FreakShake ($16) – towering at just over seven inches high. The mint ice-cream sandwiched between two chewy chocolate cookies covered in chocolate sauce was the first to go. Between slurps of mint choc milkshake, we scooped at the sides to get a bit more of the edible decoration.
Coming to a café on its first week, or any restaurant for that matter, shouldn't be a telling of its future, but I would recommend coming for the desserts for now – the hot food needs to be hotter.
Patissez
118 Holland Avenue #01-06
Tel 6262 3616
facebook.com/patissezsg