One of the simplest ways of giving back is a simple blood donation, Gerard Ward says.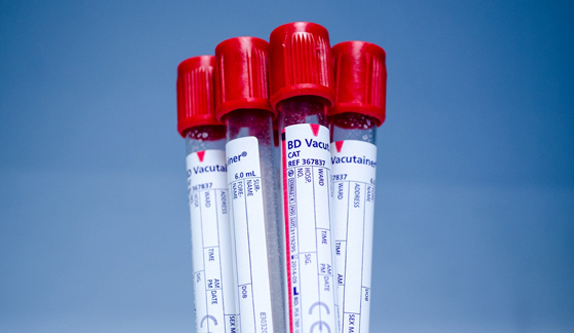 When it comes to needles, many get squirmish. It's not so much what they are used for than how it's done that turn most away when it comes to donating blood.
You might have recently noticed the bus ads around town about blood donations. Donating blood here in Singapore is a little easier than you think, and is a great service to give back to the community.
I had given blood once years ago, with the gung-ho attitude of repeating this every three months. I moved countries a couple of months later, and never thought to return to more generous times.
There's a bloodbank literally five minutes away from our office, so no more excuses. Registering to give blood can be done at any of the four bloodbanks around Singapore, as well as a roaming blood drive. With the use of technology, people can jump online to book a timeslot ahead of time – as well as fill out the health questionnaire that you'd normally fill in on the day.
Some of the questions seem a little strange; for example, those who've lived in the UK or Europe during the specific time in which Variant Creutzfeldt-Jakob disease – or Mad Cow Disease – affected the United Kingdom and parts of Europe, blood donation is not allowed. It's unfortunate for anyone who has lived there for three months or more between 1980 and 1996. This policy is apparently the same in Australia and New Zealand, but it must make things difficult in the long run.
Once everything's filled out, you're handed a donor card – making the process easier in three months' time if you wish to donate again – and your forms. When your number is called, you pop into a doctor's office for a quick check on blood pressure, and making sure you're up to speed on the process.
There's a small test before donating via a pin-prick of blood to check your blood haemoglobin level – the protein molecules in your red blood cells – before you're called to go into the donation room.
Hopping up on to the reclined seat, the attendant explains the first step, which is the anaesthetic – the only pinch you're likely to feel throughout the entire donation process. Ten minutes pass quickly, and once the needle is in, the entire filling up process finished in five minutes flat. 'Usually five to ten minutes is a good sign,' the attendant says.
The attendant wraps a bandage around your elbow, and after five minutes you're given a box of iron supplement tablets and a voucher for a free meal in the cafeteria.
The efficiency and speed of donating blood made me feel almost guilty that I haven't been donating more often. Knowing Singapore needs over 117,000 units of blood a year – and that my donation could help someone else – it seems like a lot of gain for no pain.
Donors will not be eligible to donate blood if they have:
* Visited or lived in the United Kingdom (England, Northern Ireland, Scotland, Wales, the Isle of Man or the Channel Island) between 1980 and 1996 for a cumulative period of 3 months or longer.
* Visited or lived in France since 1980 for a cumulative period of 5 years or longer.
* Received a transfusion of blood or blood components in France or the United Kingdom since 1980.
Donors who have lived in other European countries (excluding France and UK) for 5 years or more are advised to donate only plasma via apheresis procedure.
– Information taken from the Health Sciences Authority (hsa.gov.sg).