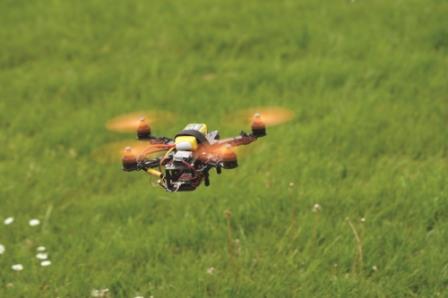 1. Drone Racing
Where: Singapore FPV Fun
meetup.com/dronesg
Not just to capture pretty video footage, there are even racing drones to fulfil those high-speed Top Gun fantasies. Join a drone flying meetup and see what it's like to fly one of those things.
2. 3D Printing
Where: 3D Printing Studios Singapore
3dprintingstudios.com.sg
The possibilities of this tech are endless – but it's also a lot of fun too. Create your own toys, mock-ups for work or an artistic expression. There are some free beginners classes to give you a head start.
3. Sign Language
Where: The Singapore Association for the Deaf
sadeaf.org.sg
If you're already talking with your hands, try talking with just your hands. An incredible skill to have up your sleeve, this relaxed environment will give you a great life skill and a better appreciation of your senses.
4. Perfume-making
Where: Je t'aime Perfume
jetaime-singapore.com
Specialising in native orchid oils of Singapore, the workshops have over 400 ingredients to create your bespoke perfume. There's a course to create a perfume based on your personality.
5. LED Kite Flying
Where: Promontory @ Marina Bay
goflykite.com
Wind won't determine whether you can fly with these modern kites, rigged with motor propellers. The kites put on quite a show flying – head down to Promontory @ Marina Bay Friday and Saturday night from 8-11pm.