Host of BBC Earth's 'Deadly 60' Steve Backshall talks about leopard seals, polar bears and Sir David Attenborough before his upcoming live talk in early February.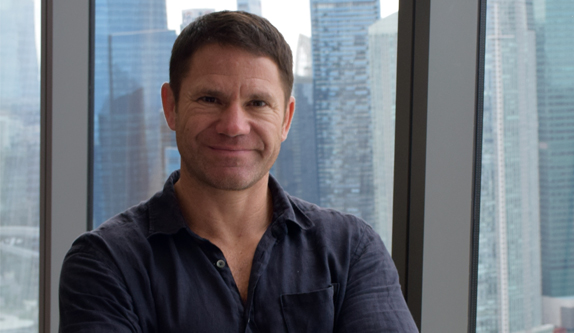 You've done so much work with animals throughout your career. How did you first get involved?
I've kind of worked with animals for my whole life. I grew up on a small farm. My first ever job was working for the RSPCA when I was no more than ten or eleven, and I sort of knew I was going to do something with animals. The whole television thing came a little bit later on. It was in the late 1990s and I went out to Columbia and made a wildlife film, and sold it to National Geographic. They took me on as their 'Adventurer in Residence', which is the greatest job title I've ever had, and I've been doing it ever since.
Even just getting onto National Geographic must have been mind-blowing at the time.
It was pretty amazing. I can remember the first time that I went to Washington DC where their main centre is and going into the Explorer's Hall, and there were the statues of all the great explorers they'd had through there. Just walking in and seeing the massive maps, it was something very, very special. Now, I work for the part of the BBC which is where Sir David Attenborough has always worked, and just weeks ago I was co-presenting an awards ceremony with Sir David Attenborough himself – my idol for my entire life. Even now there are just moments where I catch my breath and think, 'How on Earth did this happen?' I just have to pinch myself to believe it's true.
What is the audience going to expect when they come to see your Deadly 60 Live! Pole to Pole stage show?
The show is themed around my Pole to Pole expedition, which was travelling from the Arctic to the Antarctic, travelling through the most remote, wild, crazy environments; searching for the animals that lived in those environments. So that could be kayaking alongside a polar bear or a walrus in the Arctic, or diving underneath a great green iceberg down in Antarctica with a leopard seal flashing its teeth in my camera, or king penguins zipping past my ears like little torpedoes. There was such a vast array of fabulous wildlife that we saw on that 14-month expedition, and what we're doing is bringing that to a theatre in a show that aims to involve the audience as much as possible. We want lots of feedback and audience participation, and lots of opportunities for the audience to ask me questions. There'll be lots of outtakes and bloopers and bits where things haven't gone according to plan.
You've also been a great advocate of big topics like poaching and climate change through your writing, both in fiction and non-fiction.
Yes, I do this blog with the Huffington Post where I write on conservation situations that I see, and that I believe I can add something particular to. I'm not a climate scientist, I'm not a meteorologist, and I'm not someone that has a deep understanding of the facts and figures behind climate change; but what I can offer is a perspective of how the world has changed within my lifetime, from someone who's had a life being constantly on the road and constantly travelling.
What's next on the horizon from here?
I have a big expedition series which coming out soon from an expedition in Papua, where I try to run a river from source to sea for the first time ever.
Deadly 60 Live! Pole to Pole runs from 3-5 February at the Grand Theatre at Marina Bay Sands.