It's fun to be in on some secrets around town. Here's a handful of places to discover.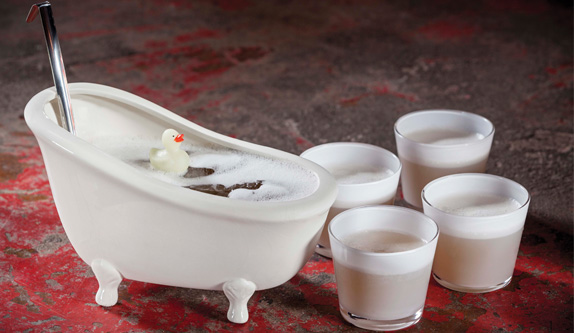 The Library

47 Keong Saik Road, 089151
6221 8338
facebook.com/thestudy49
'Password?' seems like the opposite of what you'd want to ask potential customers coming to your bar. This tiny room along Keong Saik Street can be confusing when first walking in, but if you check the Facebook page of sister restaurant The Study, you'll have the password needed to get in – it changes every Monday. The bouncer will let you through a mirrored door and into this secret cocktail bar. With drinks served in miniature bathtubs and intricate glass, why wouldn't you want to go?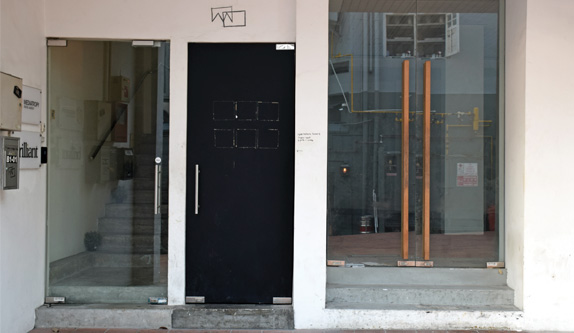 Operation Dagger

7 Ann Siang Hill, #B1-01, 069791
6438 4057
operationdagger.com
Find the symbol above a glass door in this alley near Club Street with two rectangles – one with a jagged bottom. This symbol is part of the 'Hobo Code' created in the US in the early 1900's to tell fellow vagabonds what to expect in the neighbourhood – this particular symbol means 'Cowards! Will give to get rid of you'. Of course, the drinks at this speakeasy don't come free, but owner Luke Whearty has rightfully earned the accolades this bar has. You'll begin to feel at home among the concrete walls, shelves of unlabelled brown bottles and a roof covered in lightbulbs.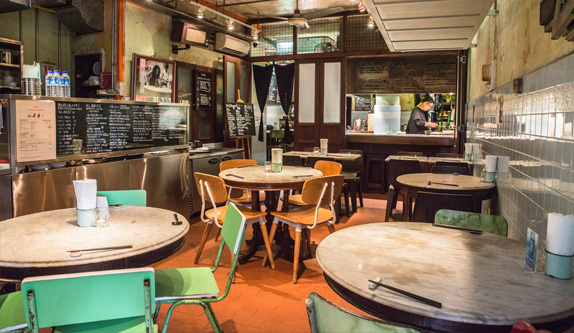 Bincho at Hua Bee

78 Moh Guan Terrace #01-19, 162078
6438 4567
bincho.com.sg
Who would challenge local coffee shop Hua Bee to be anything more than a place that makes mee pok and kaya toast? Head around the back alley of this Tiong Bahru establishment and you'll find the entrance to Japanese yakitori restaurant Bincho. Locals know it exists, but it's surprisingly still a fairly hidden place to check out. The menu switches around depending on what's available, but there'll always be tori (chicken) available if sashimi worries you.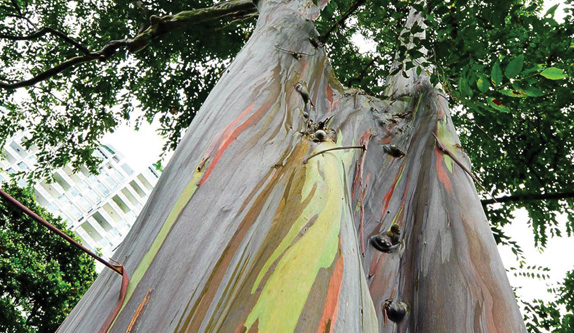 Mindanao Gum Heritage Tree

Katong Park, 59 Fort Road, 439105
nparks.gov.sg
Not so much hidden as it is an unknown fact, but there's a eucalyptus tree in Singapore. There's more than 700 species of the iconic tree in Australia, but there a small number that have island-hopped. The 'eucalyptus deglupta' is in Katong Park – one of the oldest parks in Singapore, built back in the 1930s – and though it's part of the eucalyptus family, this tree is native to Papua New Guinea. What makes the tree striking is its rainbow-like bark – the reason for it being the bark peels off at different stages, almost like seeing different layers of an onion. If you're lucky, the bark of the tree will look like a melted Rainbow Paddle Pop ice-cream.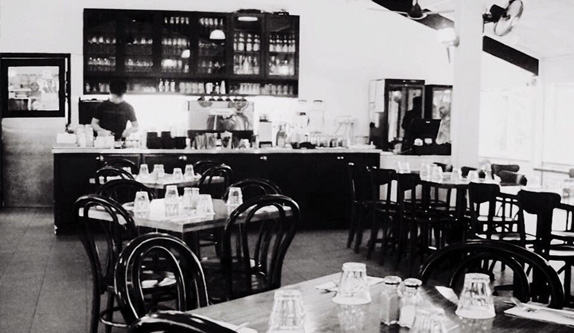 Riders Café

51 Fairways Drive, 286965
6466 9819
riderscafe.sg
It'll be hard to stumble across this place. By the Bukit Timah Saddle Club is a popular brunch spot where guests can sit in a restaurant built in a Black and White and watch horses being tended to at the nearby barn. Surrounded by greenery and calm is certainly a peaceful way to begin the day – especially with a big plate of food to keep you company.