Wintertime changes the sun-kissed winegrowing region of Margaret River into a romantic getaway, Gerard Ward says.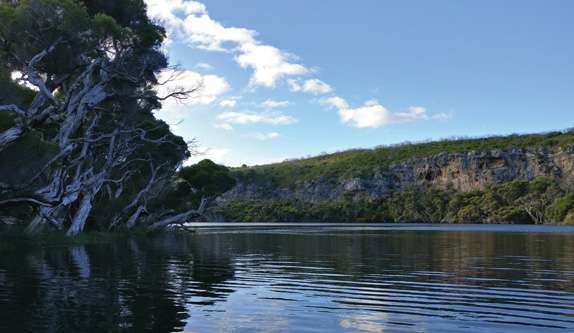 Under a clear, blue sky, the chardonnay looked almost colourless – the faintest of gold glistening through the wine glass as I swirl it around. It may have been the third vineyard in as many hours, but I could've sworn that after copious tastes of both red and white wines, I could only now begin to detect citrus elements. This could also be because the winemaker just said 'look out for the citrus notes in this chardonnay'.
My girlfriend and I are down in Margaret River for a few days for a getaway. (Flights from Singapore to Perth take approx. five hours, plus a further three hours' drive). Being winter, we bought warm jackets in preparation for anything other than Singapore's 30 degrees that we've grown accustomed to – at this point, seasons now scare us. The weather, while still an incredible change of 10 degrees at night, behaves like springtime instead.
Margaret River is renowned for its optimal soil for grape-growing, but we were also lucky to be given some samples of what to expect for the Cabin Fever event happening 14-23 July. We've come down just before all this is to begin, and are able to get a few peeks of what is planned for the festival.
Bushtucker Tours has been around the area for over 20 years, offering day tours for wineries and breweries nearby – one of which we begin our trip with – but it's the adventure tour we embark on early in the morning that has me more intrigued. Helen, our tour guide, takes my girlfriend and I down to the beach near Prevelly, a coastal town. We're to embark on a canoe trip around the river that sits by the sea – separated by sand that disappears only when the tide rises high enough.
Helen's wealth of knowledge on the area and its history comes out in full force, with our walk to the nearby canoes being filled with botanical facts of edible plants. Helen hands over a thick green leaf she plucks from the fauna and asks us to rub it between our fingers, then explaining the smell of spinach. Another plant when digested tastes like a strong mustard. Sliding the four-person canoe into the water, we all hop inside and begin to paddle. Helen begins the story of the Bussell family, who emigrated from England in 1829 to try to make a new life in Western Australia. As the story deepens, we hear of an epic that would match a Netflix mini-series; survival, large families, living in caves, gambling addiction, and women's resilience. Names of nearby towns like Busselton and Gracetown – and even Margaret River – become obvious when the story continues, with many of the Bussell siblings' names being 'town-ed'. Helen shares some fruit leather she made as a sample of bush tucker, and we are back on dry land to continue our day.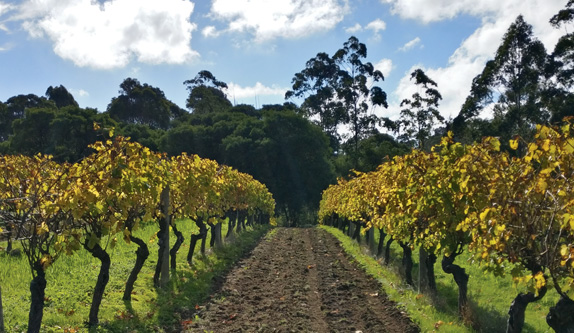 This year holds an important milestone for the Margaret River region. It was 50 years ago that Vasse Felix became the first commercial winery here.
We meet up with senior winemaker Mick right by where the original roots of the first vintage were planted. Mick explains the process which pioneer, Tom Cullity went through to find this particular spot that worked best for wind flow and temperature. We're told of the challenges a vineyard faces when the grapes begin to grow, and how the biodiversity – neighbouring trees and their blooming flowers for example – play a big part in distracting the birds from the grapes.
Inside we sit for lunch, with myself opting for emu and kangaroo as a decision to experience something new. Mick runs through some of the wines as we chat about the rise of Margaret River's reputation.
Another winery throwing an event of interest is Howard Park. Fondue by the Fire – held inside the vineyard's bar and lounge with the original merchandise tables replaced by comfy couches and blankets – is an intimate event that takes locally-made Cambray sheep cheese and melts it down to a fondue. The roasting fire inside completes the scene as a getaway from the chilly outdoors.
Arriving on the estate later than we planned, the sun is just about to hit that golden hour for perfect photos. The estate has a mix of reds and whites, though when trying the Cabernet Sauvignon, I feel this suits the Swiss cheese best.
Margaret River's focus on wines has surely become a winner for the region, but there are a lot of produce being grown in the area as well. Burnside Organic Farm is a fully organic and biodynamic estate, complete with rental bungalows that have wood pot belly fires and a view where kangaroos hop around at dusk. Around 20 years ago, stock broker-turned-farmer Lara McCall and her husband Jamie decided to change careers to start a farm. Job diversity is always a big decision, and having three sons doesn't make it any easier, but eventually they were able to live self-sufficiently. Lara and Jamie expanded the farm to have rentable chalets for visitors, and have earned a reputation for growing some of the best avocadoes and capers in WA. They even make their own wine too, with an old-fashioned lever-and-pulley system to squash the grapes.
Lara explains how the various parts of the farm rely on each other. The geese live among the avocado tree enclosure, fertilising the trees. The bees pass by the avocado trees on the way back to the hive, pollenating the aromatic flowers. The pigs can clear out a harvested vegetable garden by eating what's left – which in turn lifts and moves the soil. This kind of understanding of the land is fascinating to hear. People who stay at the farm can get involved with the garden too, like plucking vegetables they'd like to eat – Lara mentions that people can only harvest if they're going to eat it. Being on a farm is a great reminder of the kind of work that goes into growing produce, and that seasons still exist.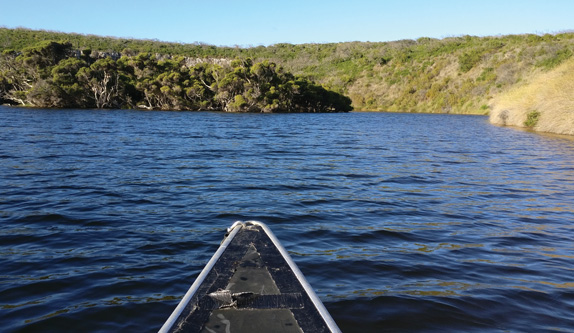 We drive back to our accommodation for the weekend. Riverglen Chalets is a 10-minute walk from town, but still feels like a secluded space, with our home being a two-storey chalet. Surrounded by forest and the sounds of kookaburras and rainbow lorikeets, the atmosphere is incredibly calm.
The Margaret River Distilling Company is located a mere five minutes away from Riverglen. Having distilled everything from single-barrel whiskey and vodka, the label now has taken on gin as their focus. We're shown the tanks used to distil, and the smaller ones used for the Giniversity class – where over a few hours visitors are taught how to make gin. Running through the different types of botanicals you can infuse in gin, people can then choose which they'd like, and head off to the tanks and create their very own gin – you'll take away around 500ml of your own brew. Not a bad souvenir.
What makes this trip complete is seeing the autumn-hued leaves that still remain on trees as we walk back to our chalet. Past memories of Margaret River during the summer months are all that I knew until now, but with winter having arrived, there seems to be a good reason to come down for a handful of new ones.