This month's VOYA celebrates the ANZA members who give back to the community – like Toph Brown of the ANZA Scouts Group.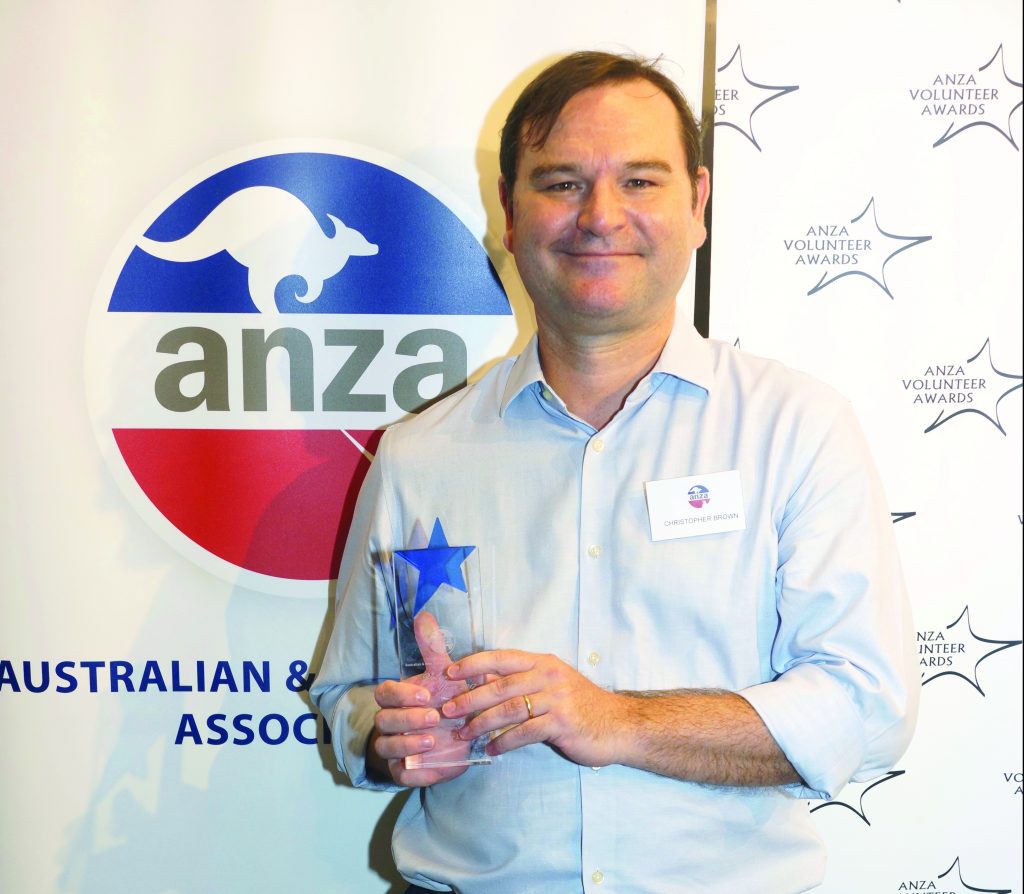 When did you first become involved with ANZA Scouts?
My son was one of the founding members of the second ANZA Scout Troop back in 2013 and I helped with some activities during the year. The following year the Troop was down to one leader. Grant Reid, an inspirational and dedicated guy, appealed for help and I saw it as a great chance to get involved.
What do you particularly love about working with the Scouts?
The feedback when working with youth is immediate; they are either enjoying it or not, and you know straight away. We're lucky that the adult leadership group is highly collaborative, and it never feels like hard work.
Apart from obvious hands-on skills, what else do you think Scouts teaches the kids?
The best thing about the Scouting programme is that it encourages kids to develop independence and team work.
It's a good environment to learn from both your successes and failures without being judged. The youngest Joey Scouts are only five-years-old so obviously need guidance and supervision, but by the time we get to Venturers (15-18 years) they are planning and leading the activities themselves. The adult leaders' role by then is to mentor the kids and ensure a safe yet adventurous environment.
What are your plans for Scouts?
We have expanded the programme to cover ages 5-18 and in Joeys and Cubs we have parity between girls and boys. Having gender balance in ANZA Scouts and Venturers is the current goal. James Mansfield-Page and I would also like to establish a Rover Crew which continues the Scouting adventure to the 18-25 age group. It's a great fit with the ANZA ethos of making friends and contributing to the community.
What are your dearest memories of Scouts as a kid?
It's definitely not wearing shorts on freezing Melbourne nights! I have vivid memories of our Patrol entering a billy cart in a regional competition, and the wild ride down the hillside track. The billy carts had to have brakes and ours relied on a lever that dug into the earth. Simple but effective – and hair-raising when I actually used it.
How are your survival skills?
The Scouts' motto is very apt – 'be prepared'. The biggest challenges if you're lost are water and shelter, and if I go somewhere remote I make sure I have these two covered. When trekking, I also have a map and track our current location with GPS, just in case. Without going full Bear Grylls, some water purification tablets or a filter, and a good quality poncho should be enough to keep you safe until rescue comes.
Getting lost is never fun even for a short while, but I'd prefer it happened in the tropics than a harsher environment. I love jungle trekking and there is surprisingly little information around on it. We've been collating our own knowledge to make it more enjoyable and pass on learning.
What do you enjoy most about living in Singapore?
The people, the food and constantly finding new things to explore are the highlights. Singapore used to have a reputation for being sterile but that was always a superficial stereotype. I enjoy the subtle differences between neighbourhoods and the sheer amount
of cultural activity.
Where are your favourite places to get outside and enjoy here?
We are constantly exploring the outdoor destinations in Singapore, and regularly hike along the trails in the central catchment and Bukit Timah. If you go at night, you will see luminous fungus, fireflies and sometimes nocturnal animals. Please take care not to disturb the flora and fauna.
The ANZA Venturer Scouts love exploring old ruins such as the Marsiling Tunnels near the Causeway which are an incredible experience. This underground site was used during WWII to store aviation fuel and subsequently abandoned.
Tell us about a great little place.
If you're interested in outdoor activities, then the Army Market on Beach Road is an essential destination. It's on top of the Golden Mile Food Centre. The stalls have a wide range of adventure gear and the staff are always friendly. Afterwards, enjoy a meal at the hawker centre or cross the footbridge for Thai food at Gold Mile Complex.
Interested in joining ANZA Scouts? Click here for further info.