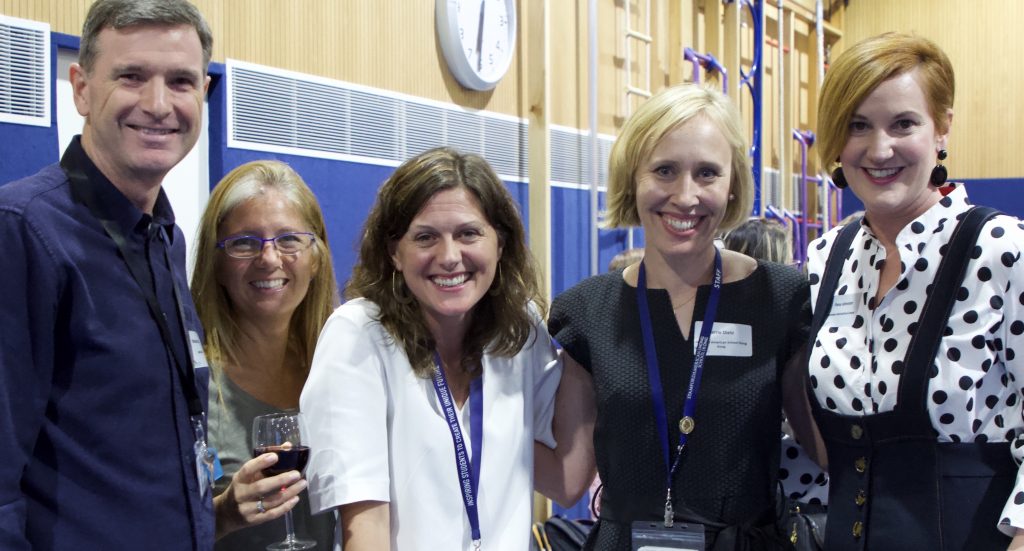 The Australian International School hosted the third annual Women in Educational Leadership Conference with the theme 'Talk to Action.' The conference was attended by 80 women from different schools across Singapore, many of whom are current or aspiring leaders within the field of education.
The conference kicked off in style on Friday, 2 November with a drinks reception and a welcome address by Head of School, Andre Casson, who shared an inspirational story about his daughter Remi and her determined spirit.  Next was a keynote speech from best-selling author and motivational speaker Margie Warrell, whose 'train the brave' coaching approach encourages women to take risks, step outside their comfort zone and seize opportunities with confidence.
Saturday's agenda covered topics such as CV writing, presentation skills and 'building your personal brand', offering delegates important advice on how to further themselves as women in leadership. The day also included an inspiring presentation by Karrie Dietz, Head of School at Stamford American School in Hong Kong on how she created a culture and carved out a unique identity for a brand-new school.
Many of the sessions involved open discussion with fellow delegates, which offered a great opportunity to socialise, network and share knowledge with likeminded women.
"I really enjoyed the Women in Educational Leadership conference. There was so much energy and passion in the room throughout the day and it was great to meet so many amazing women from different professional backgrounds. The speakers were very motivational and uplifting, and I particularly enjoyed the keynote by Margie Warrell on the opening evening. I learnt a lot on the day, and I'm looking forward to drawing on these skills as I move forward in my career journey.
Read more of AIS's news here. – https://www.ais.com.sg/about-us/our-news