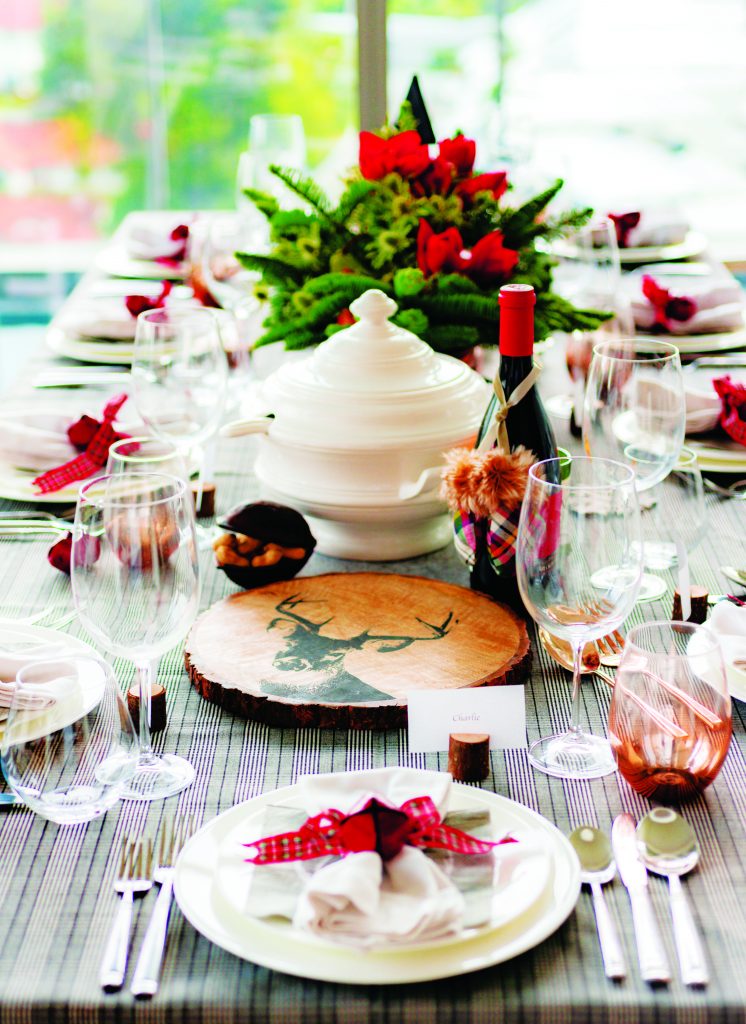 Traditional & Treasured
"There's something very special about a traditional northern hemisphere Christmas. It conjures images of snow falling, pine trees, big fires and hearty food. For this setting I've gone for plaids in masculine greys, classic white crockery and decorative items of copper, deep reds, and touches of white. It's lovely to incorporate antique treasures and family heirlooms, alongside fresh touches like metallic baubles, black festive ribbon and wispy feathers. Don't forget a great centerpiece. Here I've used pine, Amaryllis flowers and fresh winter fruit; pomegranates and pears. Enjoy a lightly fragrant candle, but make sure it complements the food! Here I have chosen a pinot scented one."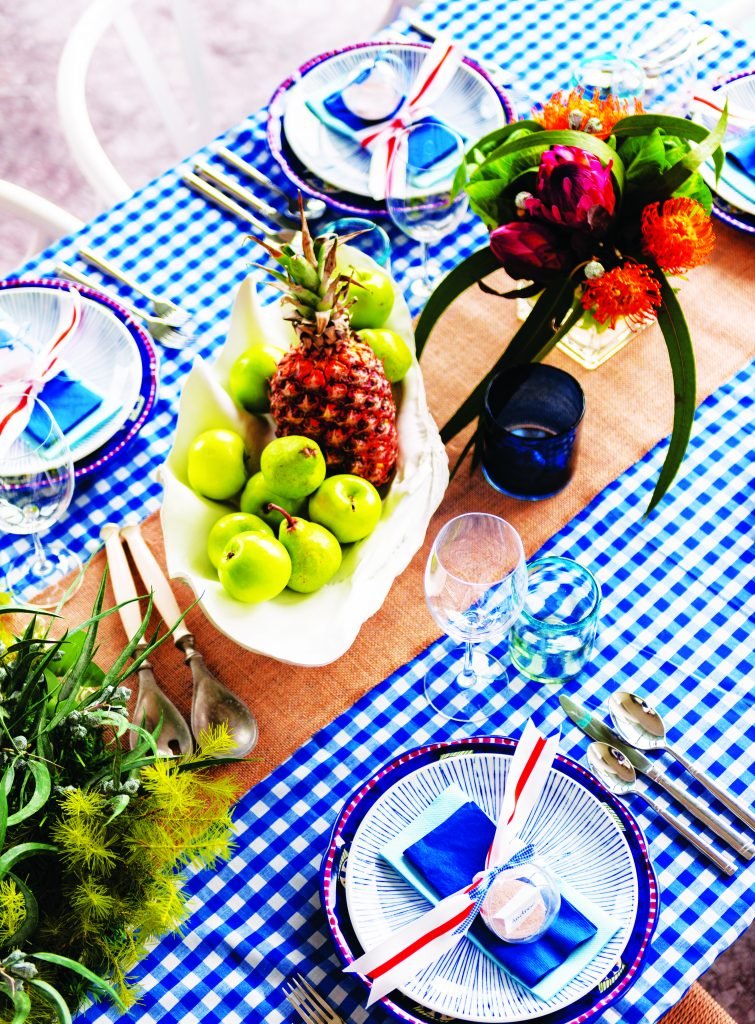 Aussie + Kiwi Summer Picnic
"For many of us, Christmas means summer holidays. If you're missing the sun, sea, blue skies and beaches, this picnic-inspired outdoor table setting may brighten up your Christmas day. Gingham in royal blues provides a bright starting point. Top it with a hessian runner, an assortment of blue plates and glasses, and large shells filled with bright seasonal fruit. Fill a plastic bauble with sand and add a nametag instead of a traditional place card – it can be hung on the tree afterwards or taken home as a memento of the day shared together. Native flowers, including Rata, Waratah, "Yellow bird" and Proteas, dispersed with eucalyptus, complete the look, and smell of home."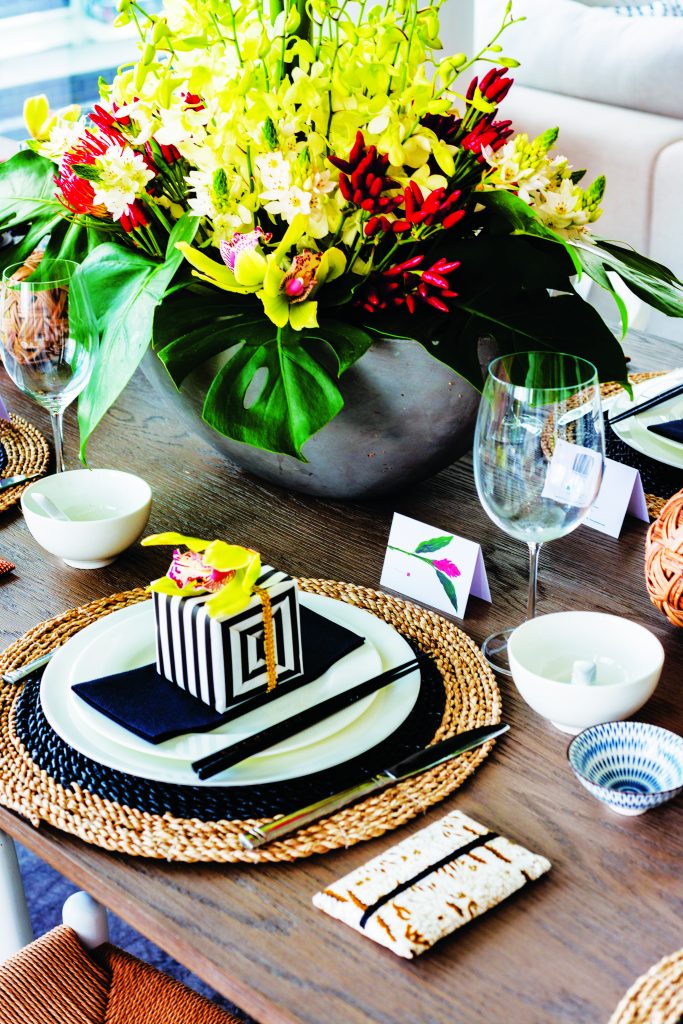 Colonial-Chic Singapore
"If you're lucky to be hosting your family and friends in Singapore this year, scour the shops in Arab Street and People's Park in Chinatown to create a colonial-chic setting, inspired by Black and White houses and the Singapore Botanical Gardens. Pick up rattan placemats and balls, wrap gift boxes in striped black and white paper and gold ribbon, and finish it off with local tissue holders, lanterns and chopsticks – all for a contemporary, local feel. Centre stage here is a striking arrangement of orchids, red chilies, Birds of Paradise, and Philodendron leaves in reds and whites – the traditional colours of Singapore and Christmas."
Shopping tips
– Head to Spotlight in Plaza Singapura for festive fabrics, ribbon and baubles spotlightstores.com/sg
– Arab Street or People's Park in Chinatown sell fantastic and affordable ribbons, fabrics and textiles
– Bungalow 55 in Cluney Court is great for
placemats, candles and other decorative items. thebungalow55.com
– Pick up small table accessories and dishes at Lims in Holland Village limslegacy.com
– Flowers at Far East Flora or G.G. Fresh Flower Ltd.