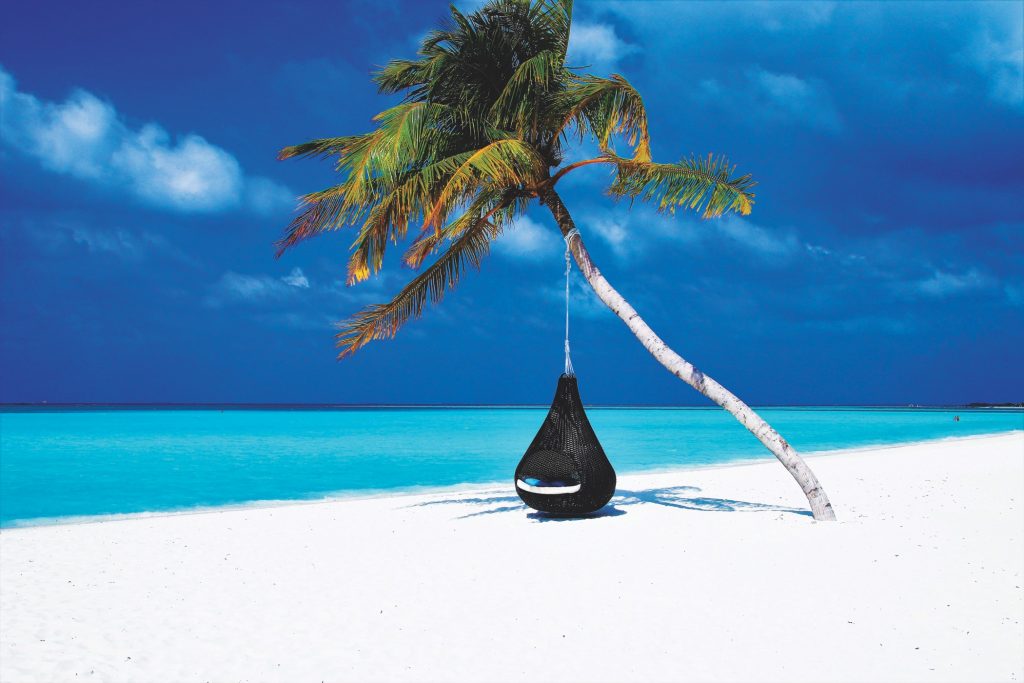 The Maldives stilted private villas, turquoise lagoons and powdery white sand beaches make it a bucket list destination for many. But can you visit the island nation on the cheap, and not skimp on the quintessential Maldives experience? During our stay we set out to uncover an affordable Maldives experience; skipping the high air fares, $1000 dollar a night overwater villa, pricey transfers and expensive meals for dive trips, delicious local cuisine and even a dreamy private island.
Getting there
We opt to take a flight from Singapore to Gan Island (via Colombo), rather than flying direct to the capital of Male. This cuts out the eye-watering cost of the airport transfers to the resort islands by private seaplane, jet or speedboat. Transfers to the island resorts from Male often cost more than the flights from Singapore – something which catches a lot of people by surprise! Leaving Changi airport on an evening flight, we stay one night in the conveniently located Colombo transit hotel, before boarding the short early morning flight to Gan. Gan is part of the Addu atoll and is the southernmost island in the Maldives. It's connected to neighbouring islands by causeways, so a number of budget accommodation options are accessible by taxi from the airport.
Where to stay
Staying at a hotel on Gan Island itself means we are checked in and shown to our room by friendly smiling staff within half an hour of going through airport security. The rooms at the mid-range Equator Village Resort (equatorvillage.com.mv/en) are set in a pleasant tropical garden, complete with customary chickens and cats roaming around. The resort also boasts a restaurant and bar, day spa, gym, large outdoor pool and sun loungers overlooking the white sand beach and azure sea. For a fraction of the price of an overwater villa we have a relaxing base to explore the surrounding atoll.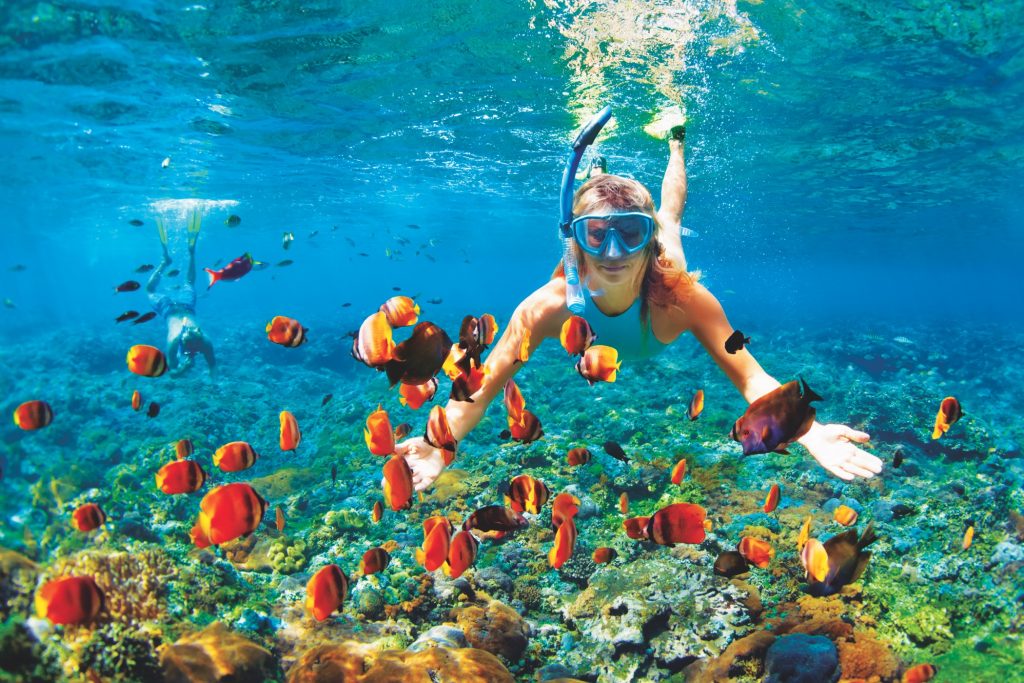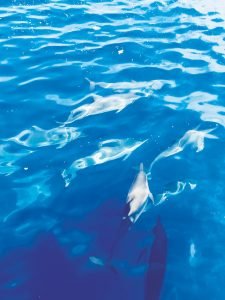 Dive in
The Maldives warm clear waters are the place to see manta rays, whale sharks, and an incredible array of colourful reefs and tropical fish. Scuba diving is a must in the Maldives for anyone who has their dive certification, but the snorkelling is also wonderful. As luck would have it, Equator Village Resort has its own dive centre and runs daily morning and afternoon dives, with some guests submerging at every opportunity. We complete three dives during our stay and spot turtles, sharks and manta rays, as well as beautiful coral and fish.
Robinson Crusoe experience
A trip to a nearby secluded island is the highlight of the trip. After taking a 45-minute boat ride from our hotel, we're dropped off on the island, with a packed picnic lunch and an ice box full of drinks. Our driver leaves us to enjoy the natural beauty and the freedom of having our own private island. We take advantage of the breathtaking scenery with a quick photo shoot – making sure to capture the powdery sands and blue sea (aqua on one side and ink blue on the other!) and spend time snorkelling and relaxing. It's a slightly strange feeling being left on a deserted island in the middle of the Indian Ocean, but three hours later, the boat arrives on time to whisk us back to reality. The icing on the cake is encountering a pod of dolphins on the way back to the hotel – a real bonus!
Between dives we make use of the hotel bikes to cycle around the surrounding islands. This gives us a real insight to Maldivian life – we cycle past a school, football pitch, shops and houses, see children playing in the street and people going about their everyday lives. It's an enjoyable afternoon activity and a reminder that the Maldives isn't all about luxury resorts.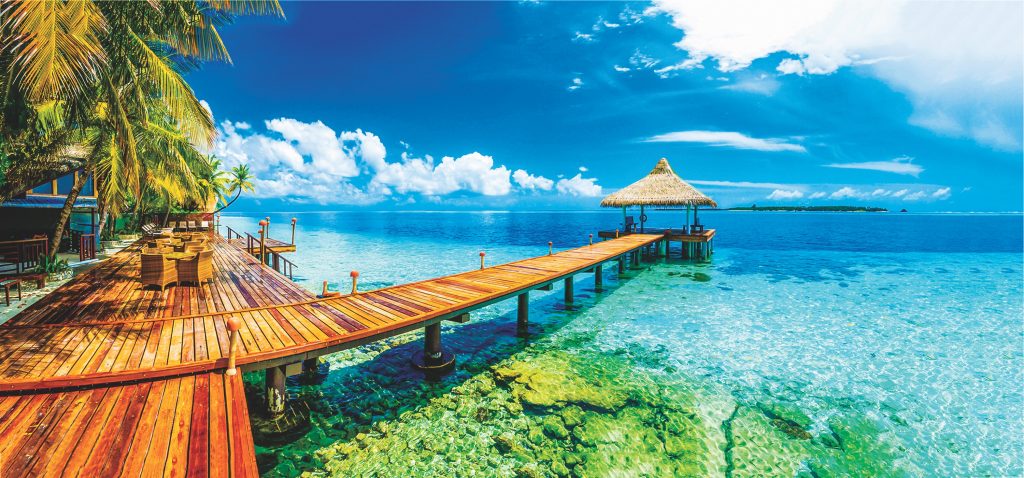 Maldivian dining
We're on an all-inclusive package and meals are served buffet-style at the resort restaurant, with delicious local and western options on offer each day, including a live meat and fish cooking station. There's also a daily afternoon tea – usually consisting of very tasty samosas, and it's at this time when the daily cocktails begin to be blended.
We venture out one evening to a neighbouring island with another Singapore-based couple we met on a scuba dive earlier in the day. We feast on interesting local dishes of fragrant curry and fresh seafood and after converting the currency, we're delighted to discover the whole meal only cost us a few Singapore dollars. Bargain!
As we prepare to return home, we tally up the price of our amazing Maldives holiday: $1,500 each for return flights, four nights at an all-inclusive resort, a day trip to a private island, and three scuba dives. We also saved on annual leave, as we travelled over the Chinese New Year public holiday and only required two days annual leave. So, you can travel to the Maldives on a budget!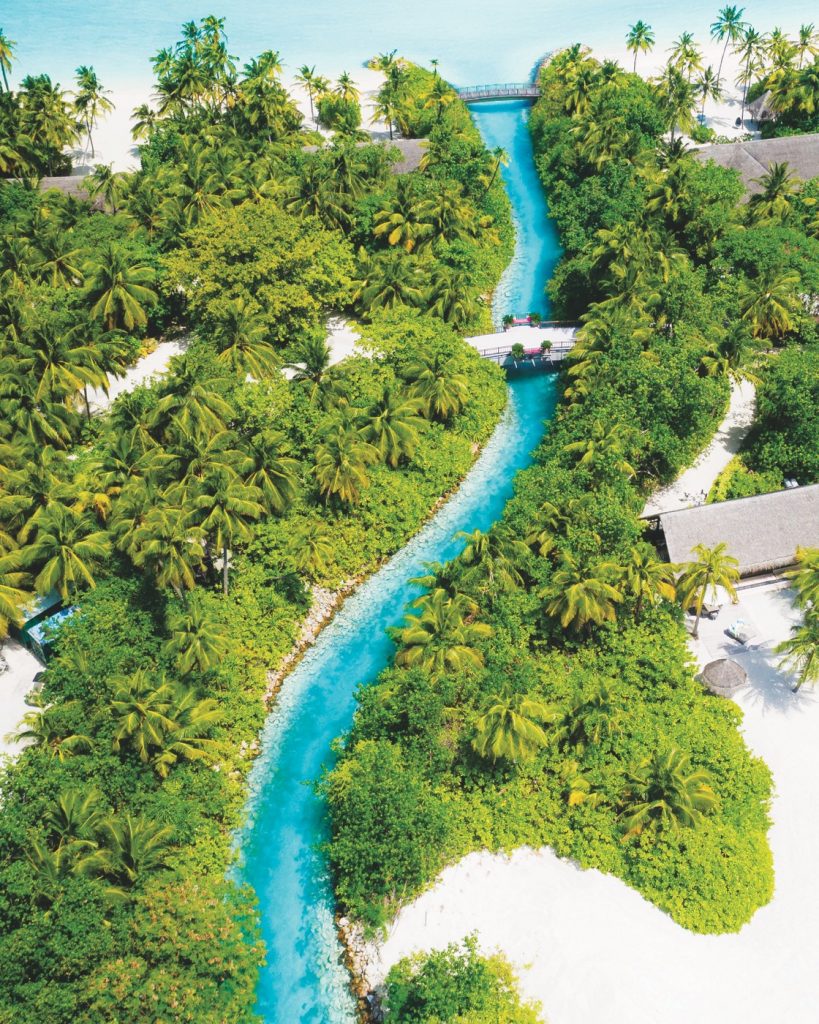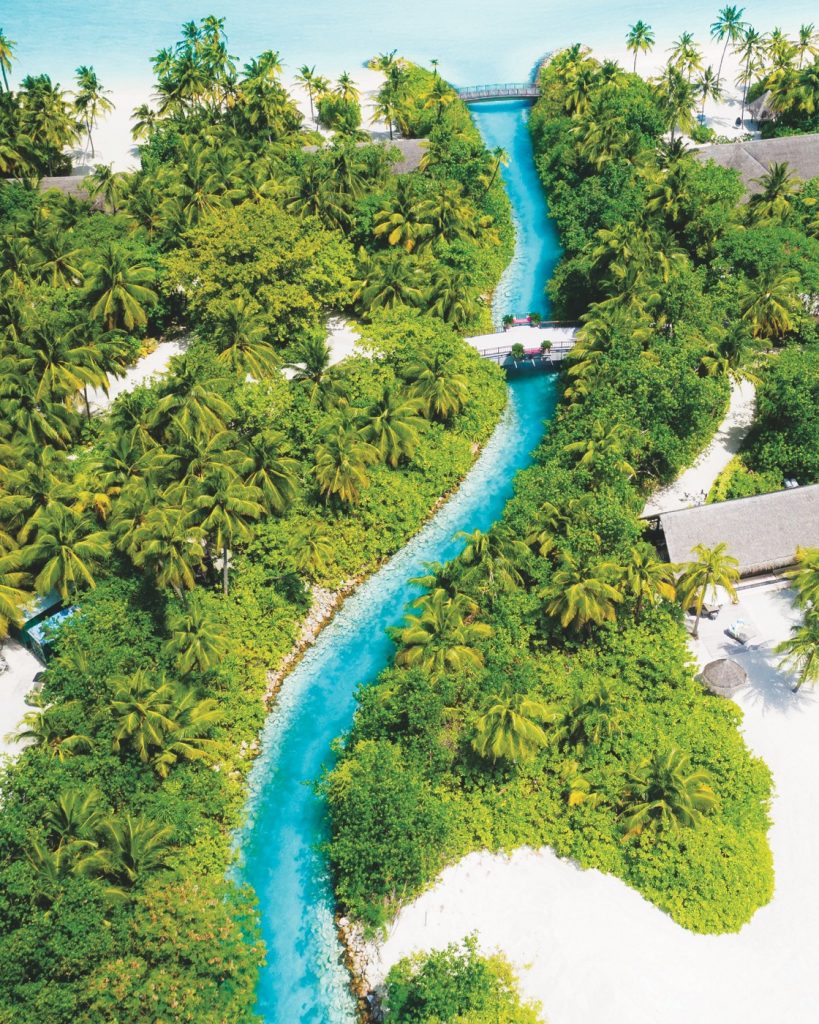 More Maldives Money Saving Tips
$ Booking flights and hotels in the off-season between May and October will save you big bucks (if you're prepared to risk inclement weather!)
$ Many of the low cost airlines fly to Male – including Scoot and Air Asia, and prices are competitive. Return flights can be as low as $300-400.
$ You can opt to stay in the capital Male, where Airbnb's are very cost effective, particular for families.
$ Maafushi Island also offers affordable hotels and guesthouses – a local ferry to the island costs a few Singapore dollars and takes around 1.5 hours from Male.
$ Food is mostly flown into the Maldives, and prices can be steep. Self-cater where possible, or go for local food.