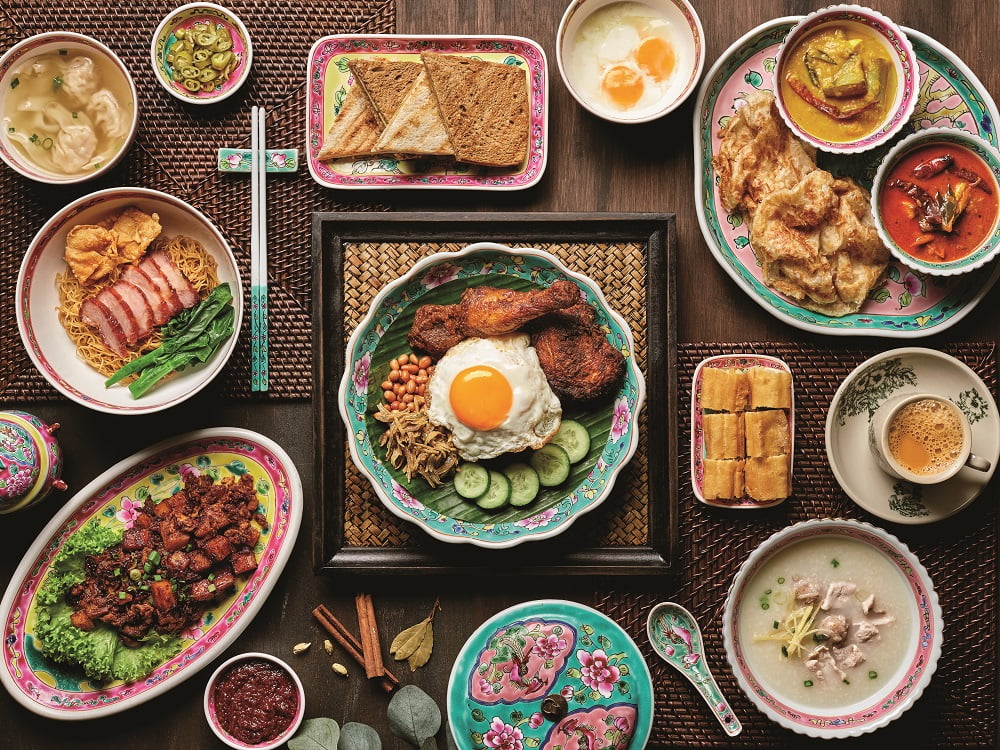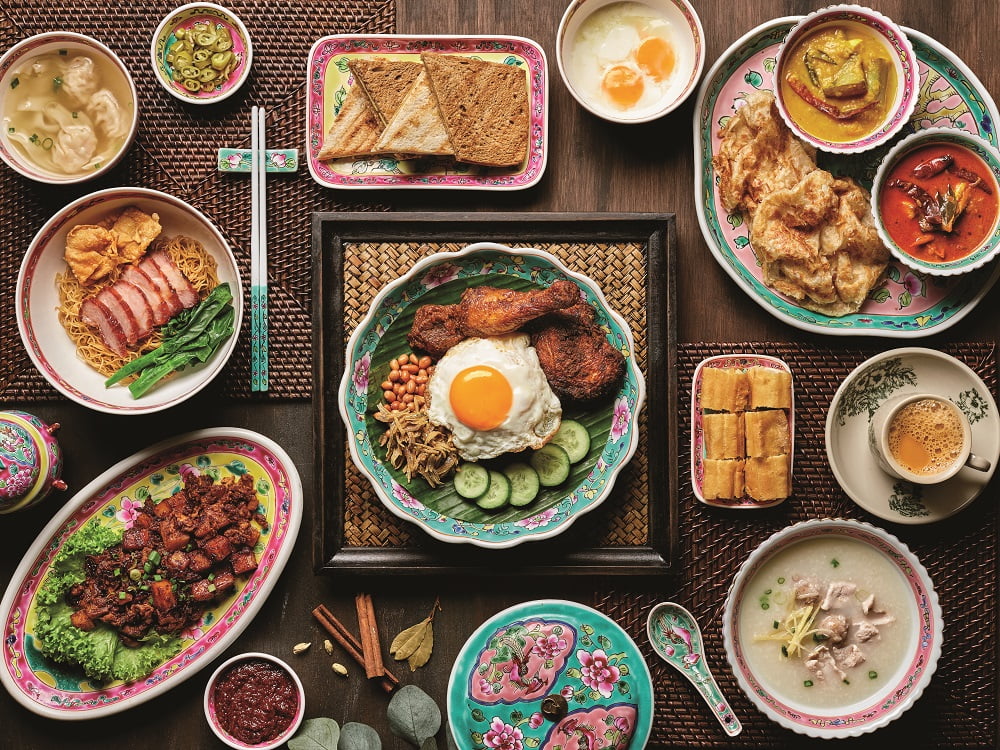 The Lobby Lounge Heritage Breakfast
Shangri-La Hotel, 22 Orange Grove Rd, Singapore 258350. Saturday, Sunday, public holidays, 7-11am.
shangri-la.com/singapore
Shangri-La is offering a taste of local flavours with the launch of The Lobby Lounge's Heritage Breakfast. If you're looking to discover more about Singapore's culinary history, or show visitors how Singaporean's fuel up for the day, it's a fun concept. From a reasonable $29.50 a person, choose from a buffet of local delights with a choice of a signature dish and a cup of steaming kopi or tea tarik.
All the hawker breakfast favourites are on the menu, including Soft-Boiled Eggs with Kaya Toast, Wanton Mee, Carrot Cake, Hainanese Porridge, Nasi Lemak and Roti Prata. The hotel has collaborated with Coconut Club and Springleaf Prata Place to showcase their respective signature recipes and the results are tasty and authentic.
Don't miss flaky, buttery roti prata dipped into dhal and fish curry; savoury carrot cake with sweet dark soya sauce, egg and spring onion garnish; and simple and comforting Hainanese porridge served with golden youtiao (fried dough). Nasi lemak (made from the famous Coconut Club recipe) was the standout – coconut infused rice, crispy peanuts and anchovies, juicy marinated chicken and chilli sambal, topped with gooey fried egg. Not an everyday dish, but a lip-smacking mix of flavours. The generous buffet also included yam cake, sweet and savoury kueh, mee siam noodles and glutinous rice.
Verdict: Discover the best in Singapore's breakfast dishes, in the comfort of a plush hotel setting. A wonderful outing for visitors interested in local food.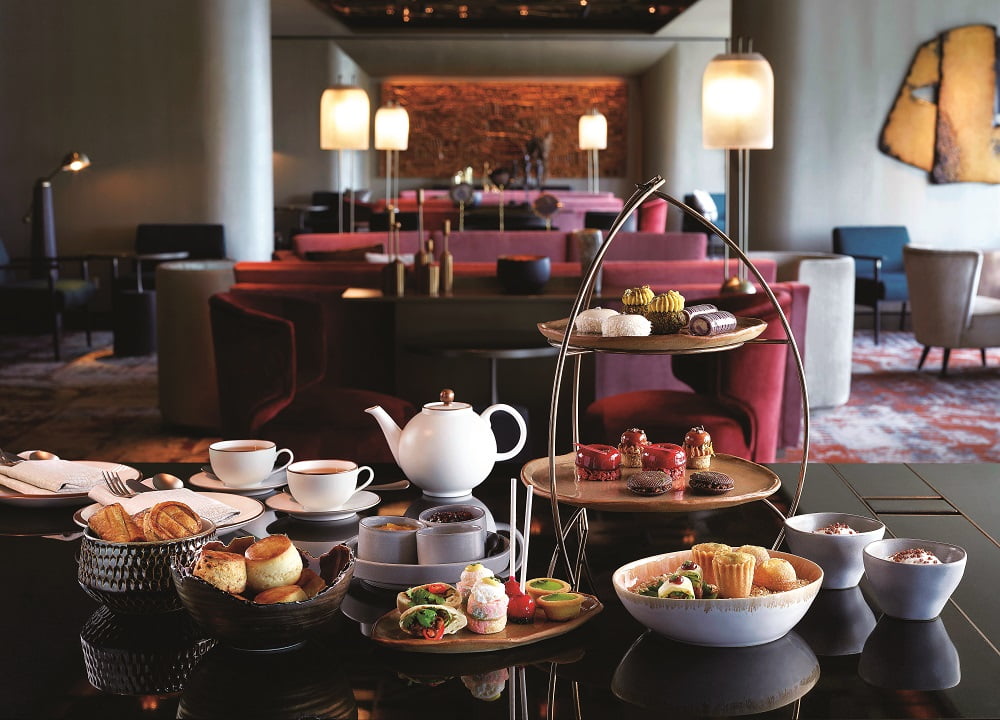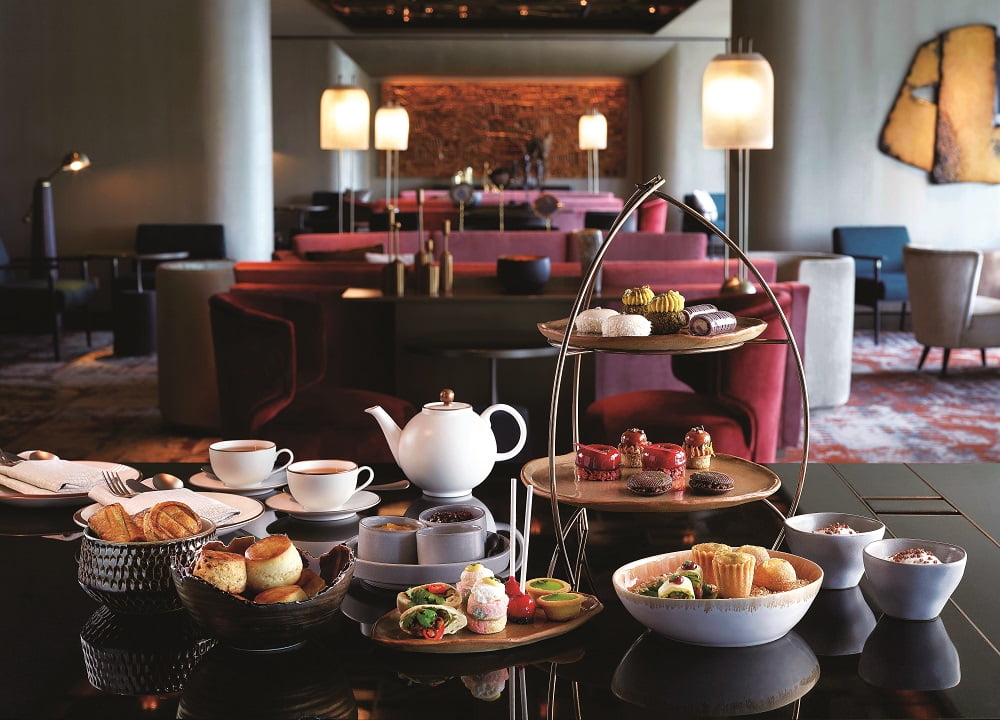 MO BAR AFTERNOON TEA
Mandarin Oriental, 5 Raffles Avenue, Marina Square 039797
Saturday, Sunday and public holidays,12.30-2.30pm and 3-5pm
mandarinoriental/singapore.com
Mandarin Oriental's popular afternoon tea returns to MO BAR. The menu is seasonal, with creative snacks and treats served alongside 18 delicate blends of TWG teas, champagne and signature cocktails. Take a seat on plush couches and gaze out to views of Marina Bay, while staff bring out a selection of bite sized delicacies. We start with a fruity cherry mocktail and foam berry tea jelly, followed by Kueh Pie Tee stuffed with tender wagyu short rib. We're all perplexed by the savoury Foie Gras Lollipop studded with pistachio but won over by the Smoked Salmon Brioche roll and creamy croquette. A basket of freshly baked Ginger Spiced Orange and Madagascar Vanilla scones with clotted cream and homemade jams is too filling, considering the sweet finish is a towering two-tier stand of beautiful desserts, including pastries, cakes, mousses and tarts, and a selection of chocolate pralines. $48 per person including one pot of coffee or TWG tea or $65 per person including one cocktail or mocktail.
Verdict: A gorgeous harbourside setting, lovely teas, tasty treats and wonderful service. Skip lunch.