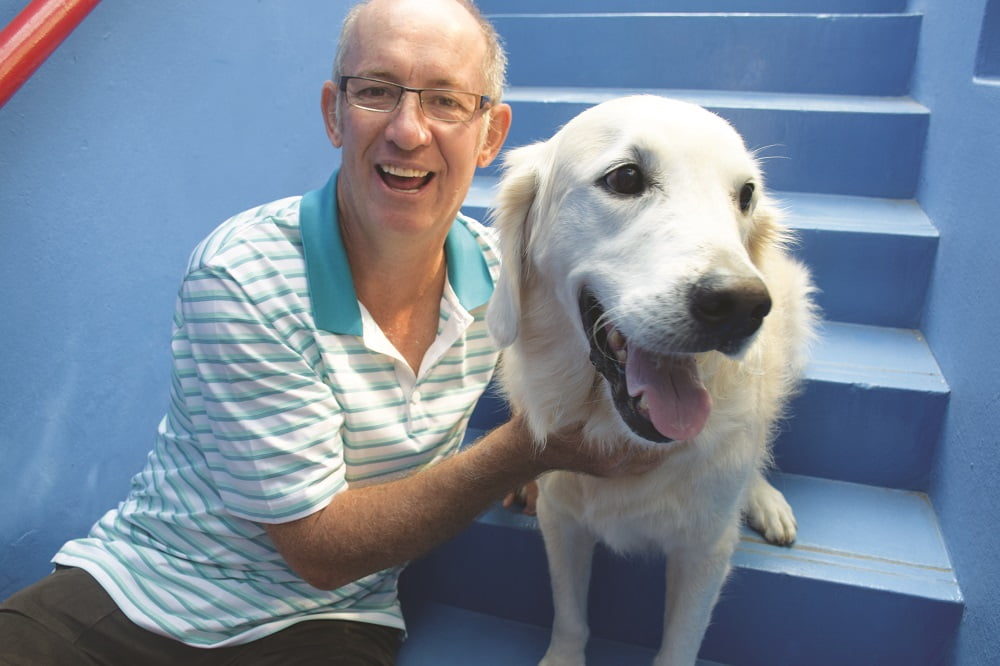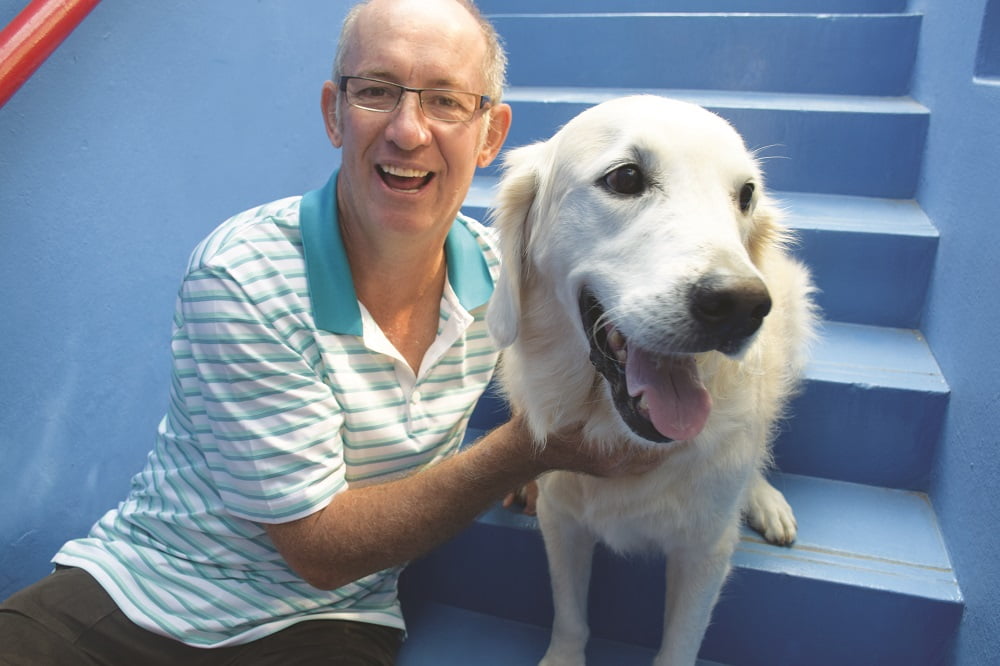 Regular ANZA volunteer Simon Tyndale-Biscoe comes into the ANZA office every Wednesday to work on Membership cards and New Members packs, bringing along his gorgeous Golden Retriever, Chutney. Chutney loves a snuggle, but he's never far from Simon's side! "Chutney provides love and affection to me, my wife, and our helper all the time," says Simon. "He welcomes everyone who visits our home with a friendly bark, and he puts a smile on everyone's face who meets him." Chutney's brother Pickles sadly passed away, but Chutney provides Simon with ongoing doggy love and support in Singapore. "He's a valued family member, and a source of joy and happiness no matter what's going on."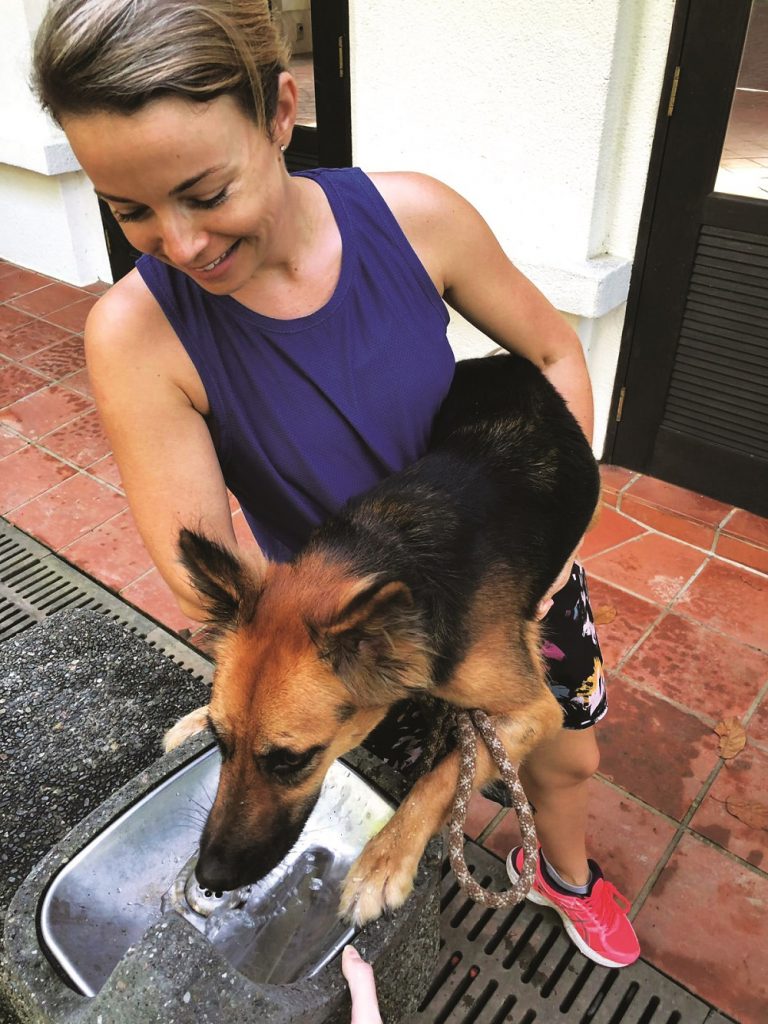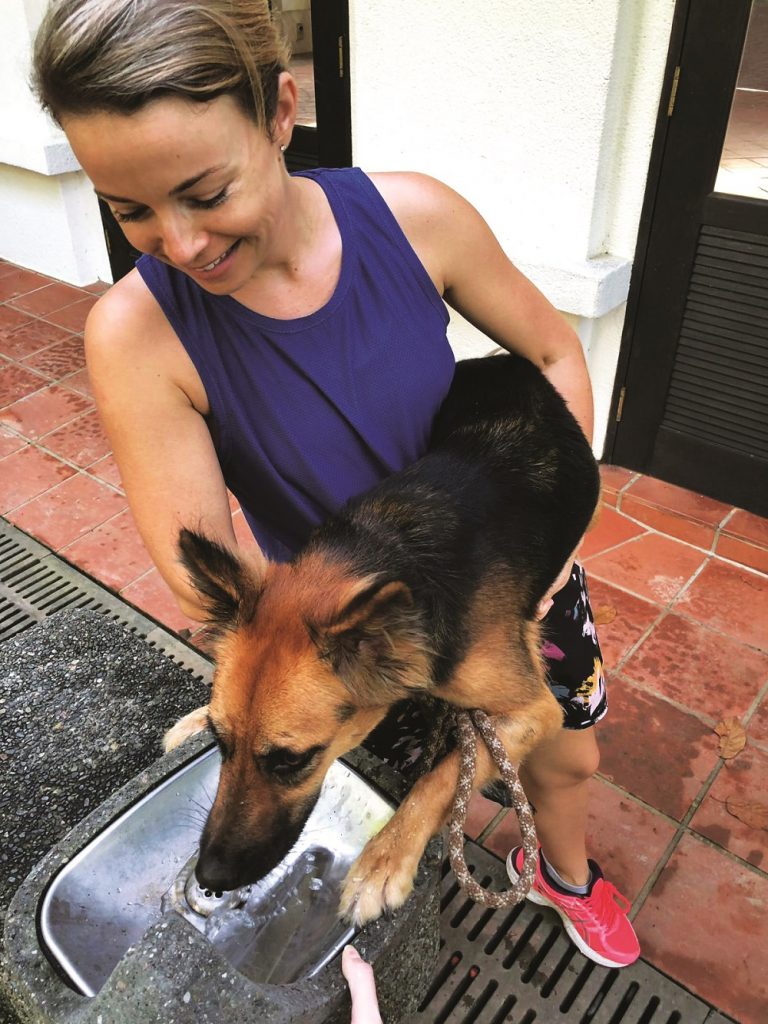 Communications & Membership Manager, Mathilde Dujardin brings her Singapore rescue dog Frankie into the office on Tuesdays and Thursdays. Frankie can be found snoozing in sun patches, sneaking a second breakfast from Designer Christina Lim, and guarding the team from nefarious posties and unannounced visitors! "We rescued Frankie when she was five months old from local shelter Save Our Street Dogs (SOSD) and she has been the best addition to our family," says Mathilde. "We'd been looking for a rescue pup for a while and she jumped out at us from the moment we met." Frankie is a bundle of energy, who requires plenty of exercise. "She brings so much joy to our lives and forces us to get up for those early morning walks before work. We definitely get our 10,000+ steps in every day now!" Work days are one of the highlights of Frankie's week and she laps up unlimited pats and attention. "She loves to come in to the ANZA office, where she is showered with love and cuddles by the whole team and has even convinced some to share their snacks and lunches with her!"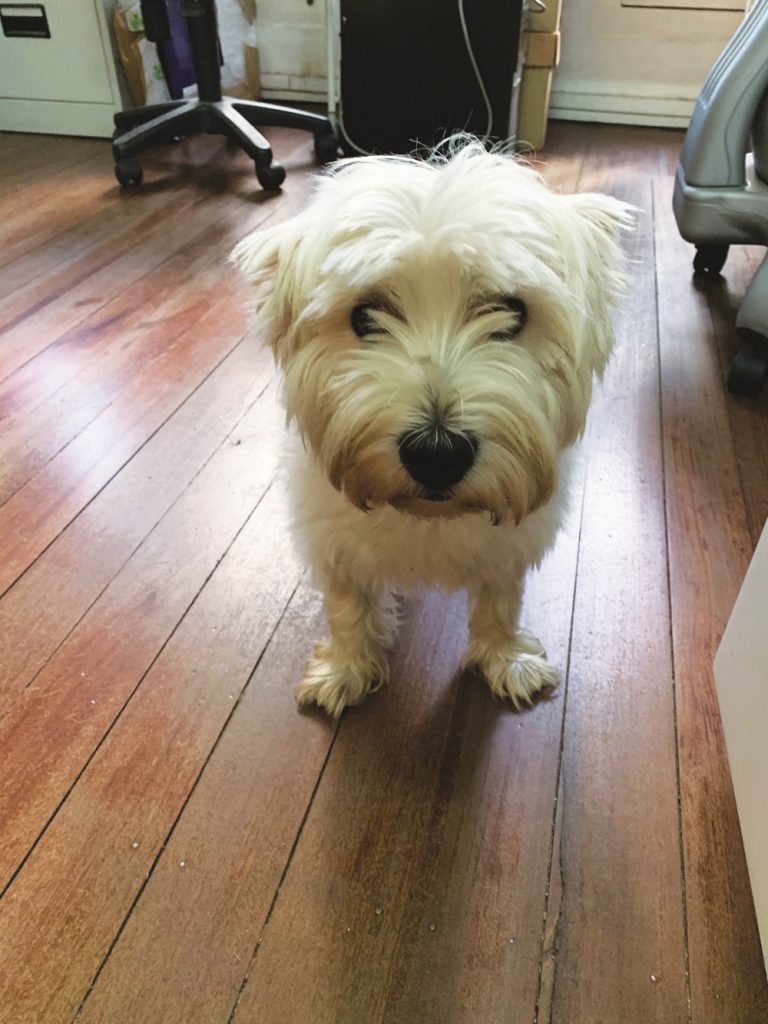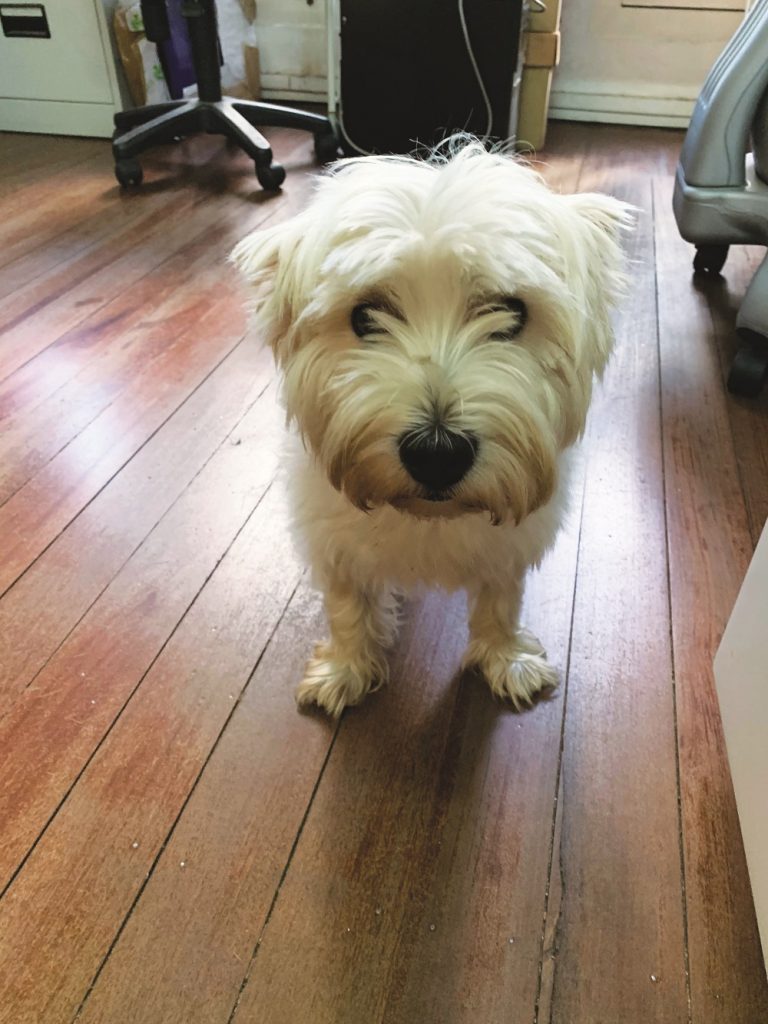 Website Manager Geoff King's West Highland Terrier, Ellie, also pops into the ANZA office from time to time, brightening up the work day for staffers. She's curious, a little shy and loves fruits; especially mango, rock melon and cherry tomatoes!
Benefits of Dogs in the workplace
Studies show bringing your pooch into the office makes for a more relaxed, productive, enjoyable workplace. Being around animals has many positive health benefits, including fewer visits to the doctor, lower cholesterol and improved heart health. A study in the International Journal of Workplace Health Management found that workers who brought their pets to work had decreased stress levels and more creativity.
Dogs are the ultimate ice-breaker and they increase socialisation between departments and colleagues, boosting opportunities for collaboration and teambuilding. A Dogs at Work policy is often viewed by employees as a valuable employment perk and can also lead to higher levels of job satisfaction. No wonder companies like Google and Amazon (and ANZA!) have adopted bring your pet to work policies.
23 June is Bring Your Dog to Work Day in Singapore! Don't forget to bring a lead, pet food, toys, and lots of water.