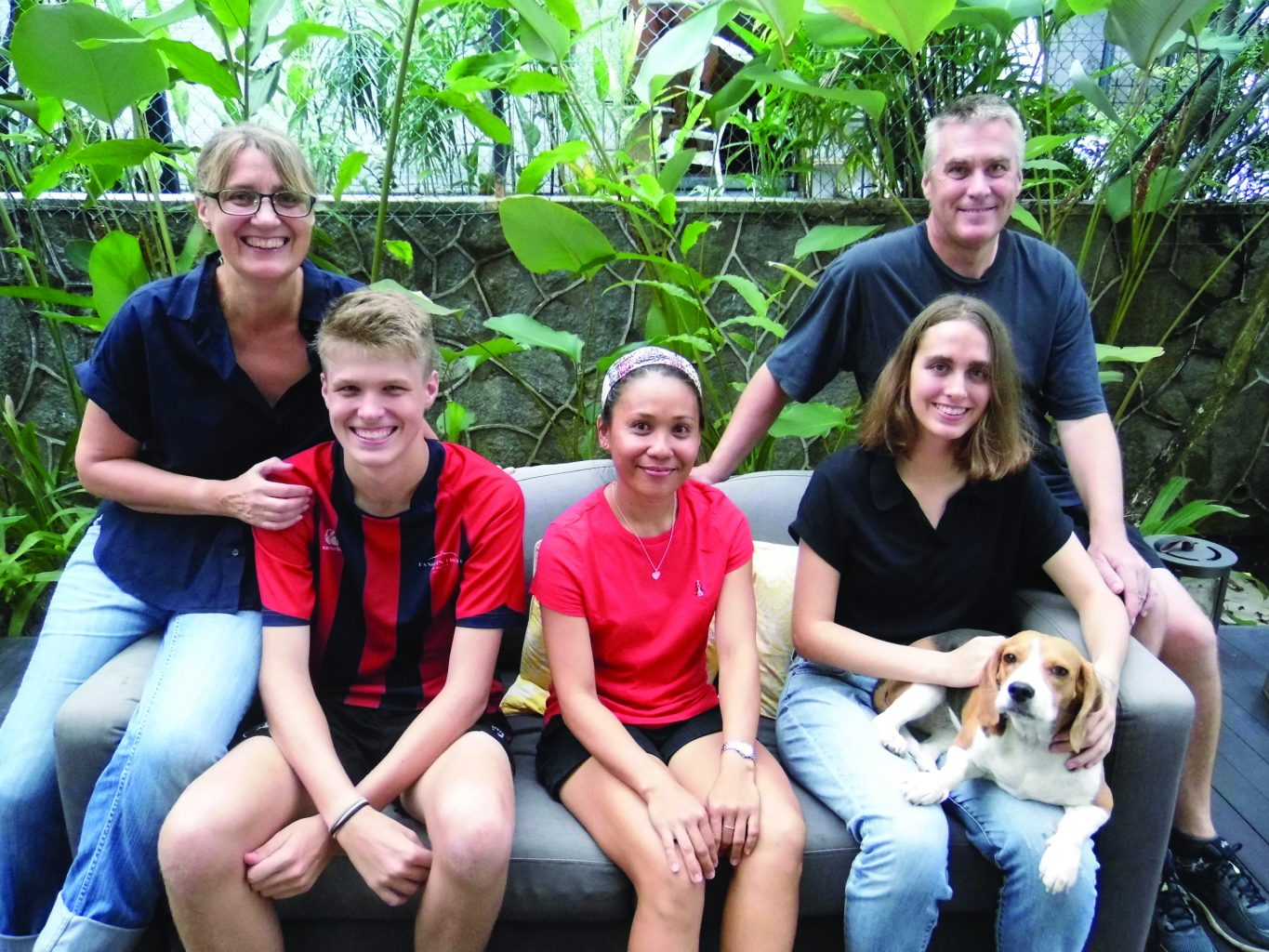 After becoming a single parent in the Philippines and juggling the responsibilities of being a sole provider and a parent, Rowena decided to work in Singapore, with the goal of supporting her son and creating a better life for him. "The first two years of being a Foreign Domestic Worker (FDW) were honestly not that easy, as it was so hard to be away from my family. I kept crying at night and felt very homesick." But in 2015, Rowena joined Aidha. She was very happy and excited because it signalled the beginning of a new journey and gave her a purpose. "After joining Aidha, it really changed my life. Because of Aidha, little-by-little, step-by-step, I can make my dreams come true! Aidha taught me to manage my money, be more confident and how to communicate well with people."
Aidha offers classes in money management, computer skills, leadership, entrepreneurship and English. The idea is to prepare the students to go out into the world and be financially independent, whether that be saving money or starting a business. Since meeting Rowena, Ann Jarrold, her employer and ANZA member, has seen how capable she is in managing her money and handling herself with confidence. "She is very focused on providing an education and stability for her son. She is in the process of buying a house back in the Philippines. Aidha helps FDWs to learn, grow and gain confidence. The majority come here to earn money to support family back home and it can be easy for them to lose sight of the long term, the importance of planning for their own future. Aidha helps them take control of their future by making better financial decisions and teaching them computer skills and the keys to running a successful business."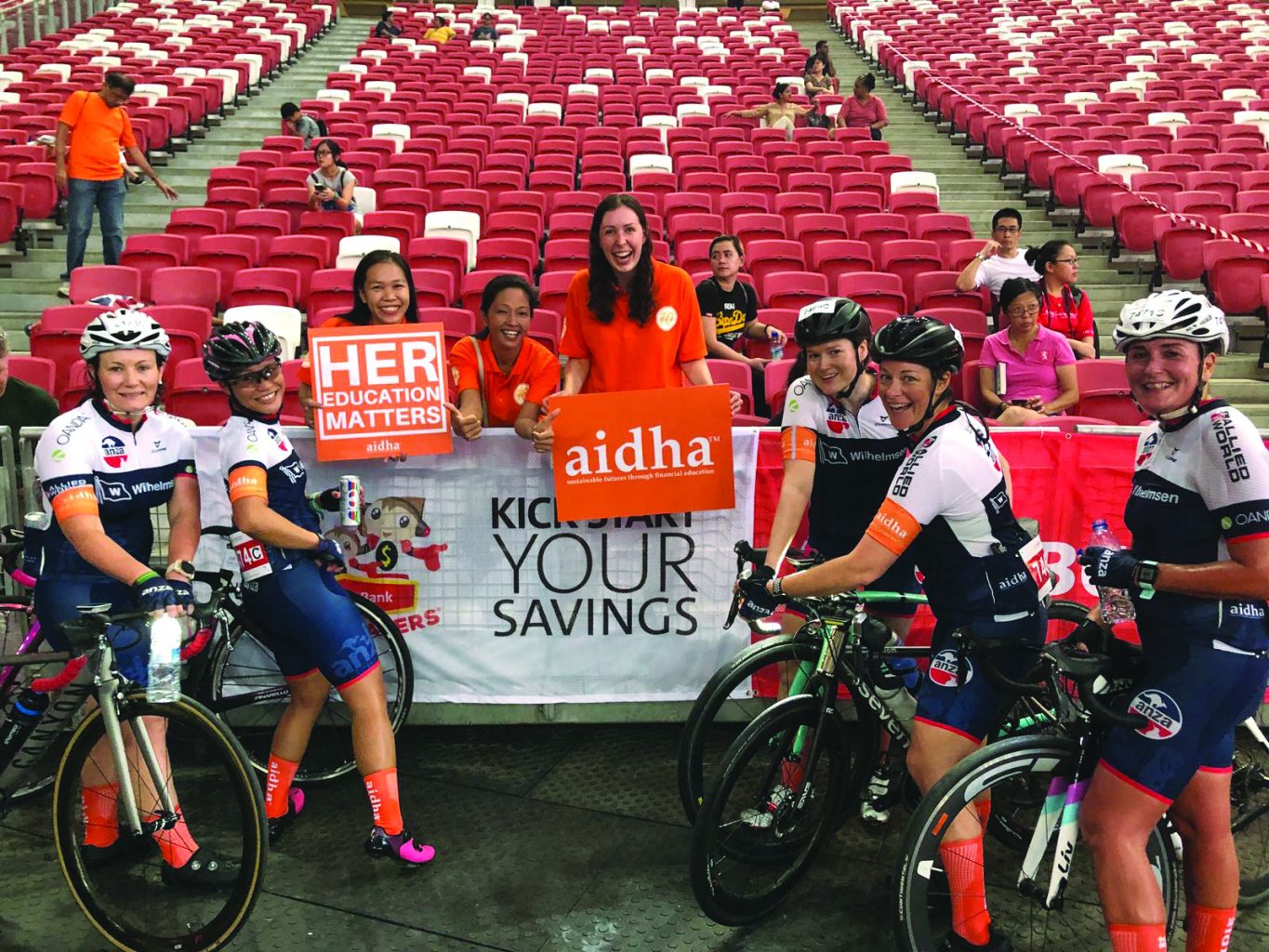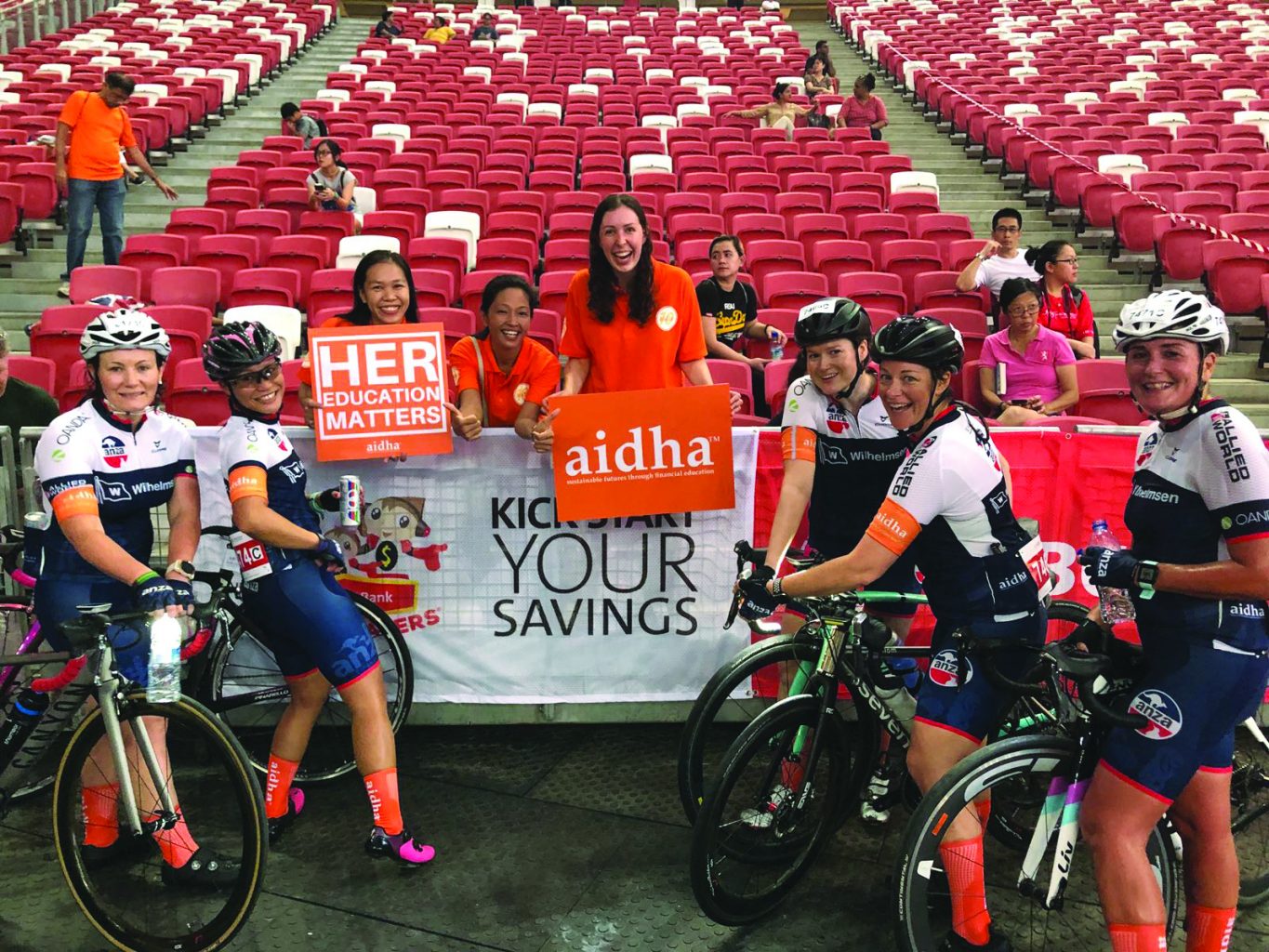 AIDHA TOUR DE SINGAPORE
Aidha also offers a community for students and volunteers alike. There are potluck dinners, Zumba classes, health check-ups and more. One of the sporting highlights for Rowena was Aidha's 'Tour de Singapore' where more than 90 cyclists, including the ANZA cyclists, rode in the OCBC Cycle to raise awareness and funds for financial literacy programmes for FDWs and other low-income women. "It was a great experience, not just for fun, but to help to raise funds for the FDW scholarship program, together with the Aidha supporters such as Barclays and the ANZA team," says Rowena. "As an alumni of Aidha, I benefitted from the same scholarship when I was a student." Team Aidha were also supported by the ANZA cyclists on a 25km practice ride, where ANZA riders provided useful tips about safe cycling.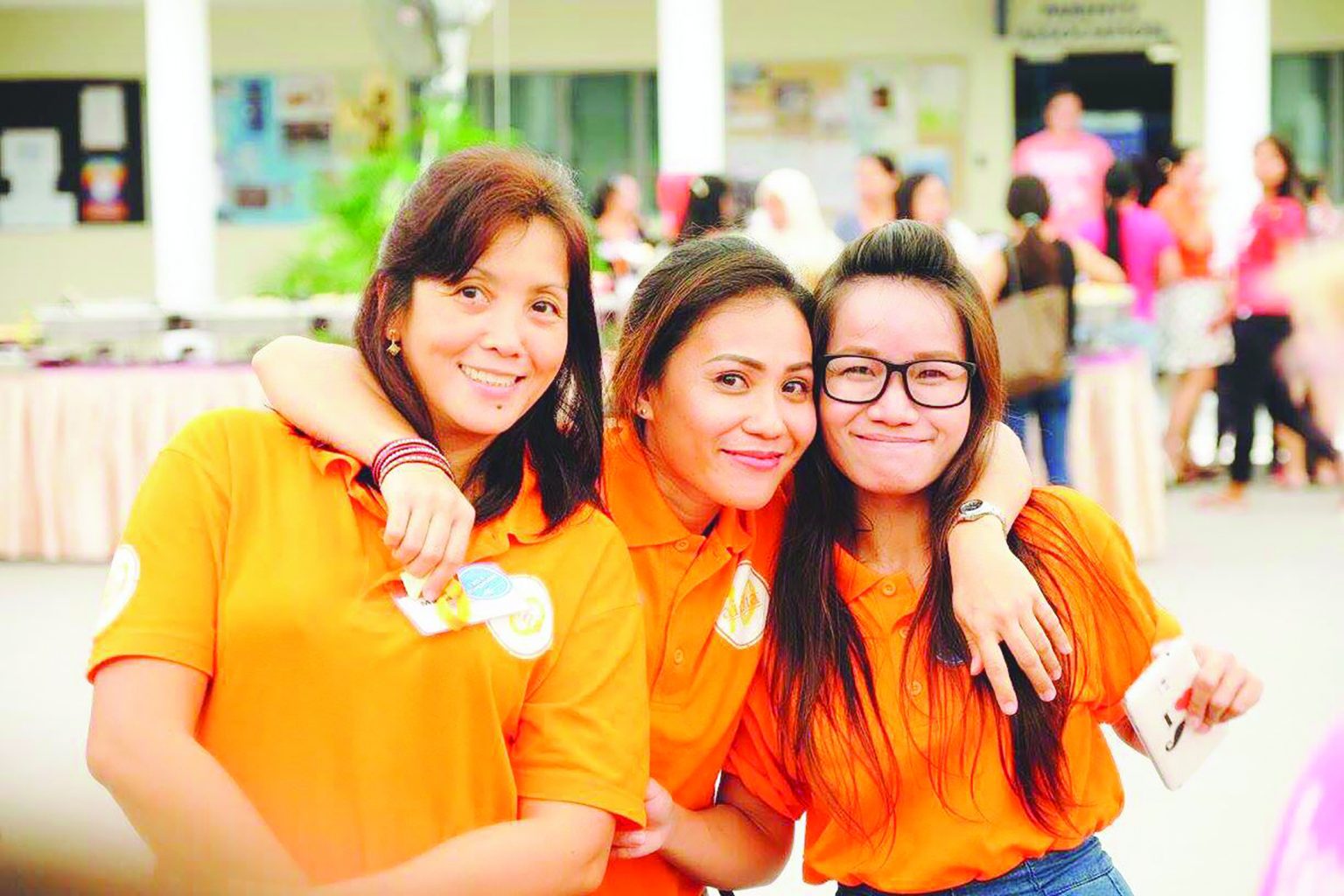 ENROLLING AND VOLUNTEERING
Three-hour classes are held on two Sundays a month for six months at UWCSEA Dover campus. The heavily-subsidised fee is $200 for employers and $150 for self-supporting FDWs. Either the FDW can enrol herself or an employer can do the enrolment for her. New enrolments start almost every month. There are three modules in total, each building on the other, and culminating in a big graduation ceremony in October. Aidha relies on volunteers from all backgrounds and walks of life, not only to teach the students, but also to support the staff. The next Volunteer Orientation day is Sunday, 21 July.
Visit aidha.org, call 6341 5287 or email info@aidha.org for more information.