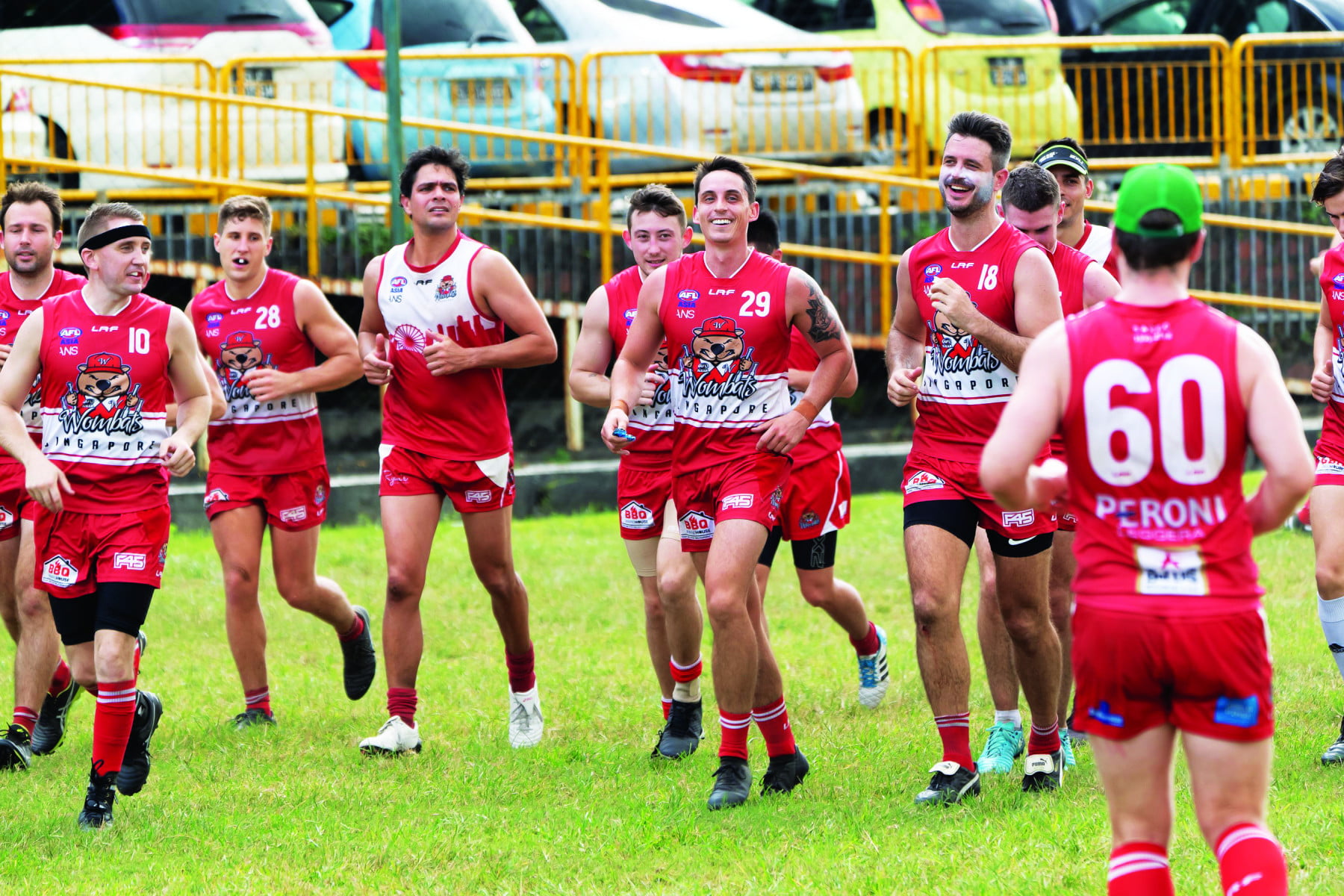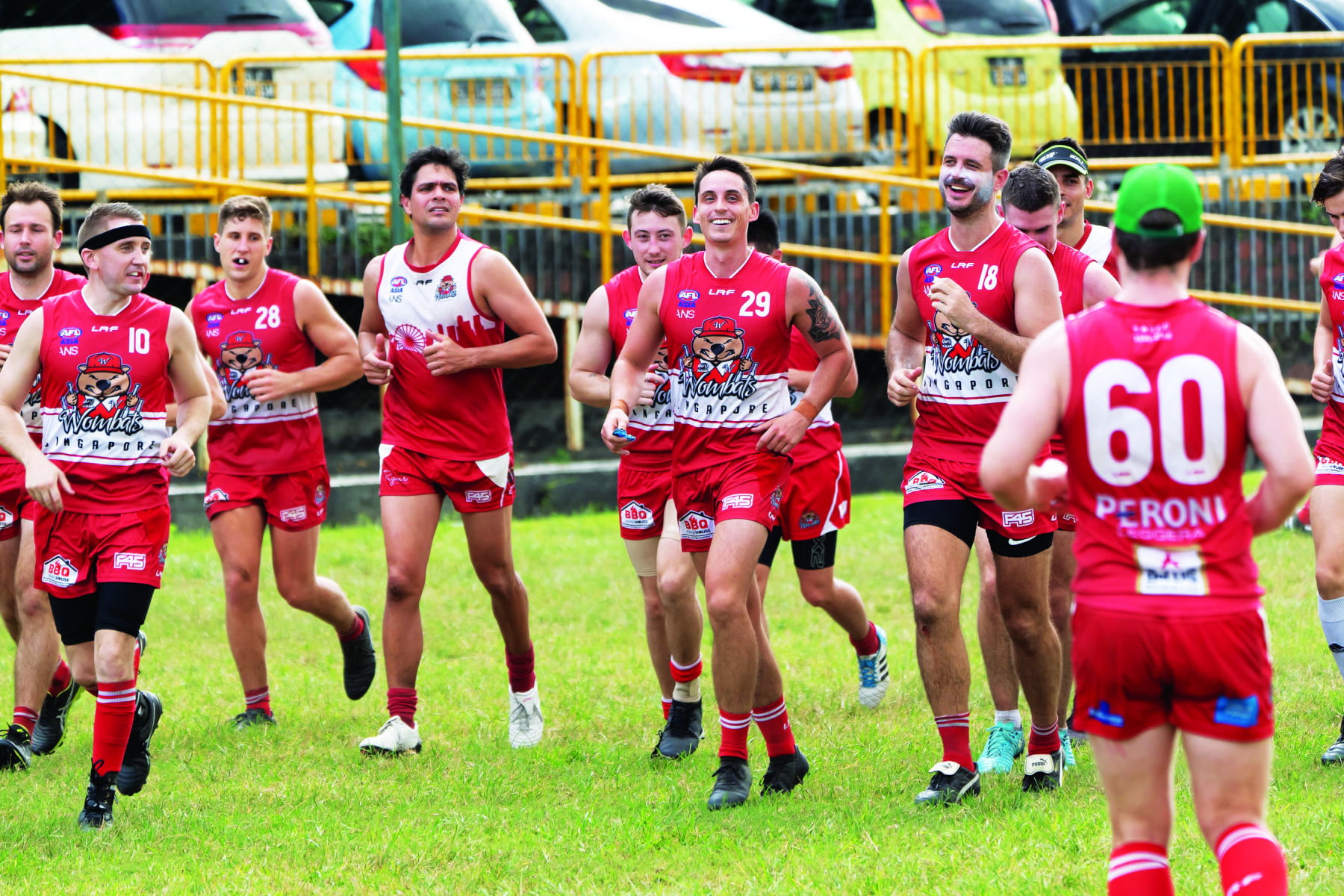 The long and torturous period known as the off-season has finally come to an end, and the ANZA Singapore Wombats and Wombettes are in full swing for our assault on the Asian Championships in 2020. But August is a long way away, and there's a lot of footy and fun to be had in between.
We kicked off the year in style with our annual FitBats fitness challenge; engaging in everything from gut-busting 3km time trials, to boxing and even dragon boat races. We also held our annual Cricket Day – this year tinged with sadness as we said goodbye to our spearhead Tim "Buckets" Nash. Nashy has been a huge part of the club, kicking plenty of goals on the field (when not injured) and lending a big hand in 2019 with ground bookings, organising the golf day and plenty of other thankless tasks. He leaves behind big red boots to fill, so here's hoping for some gun recruits in 2020. If someone could offer Luke Hodge or Jarryd Roughead a job in Singapore, it'd be much appreciated.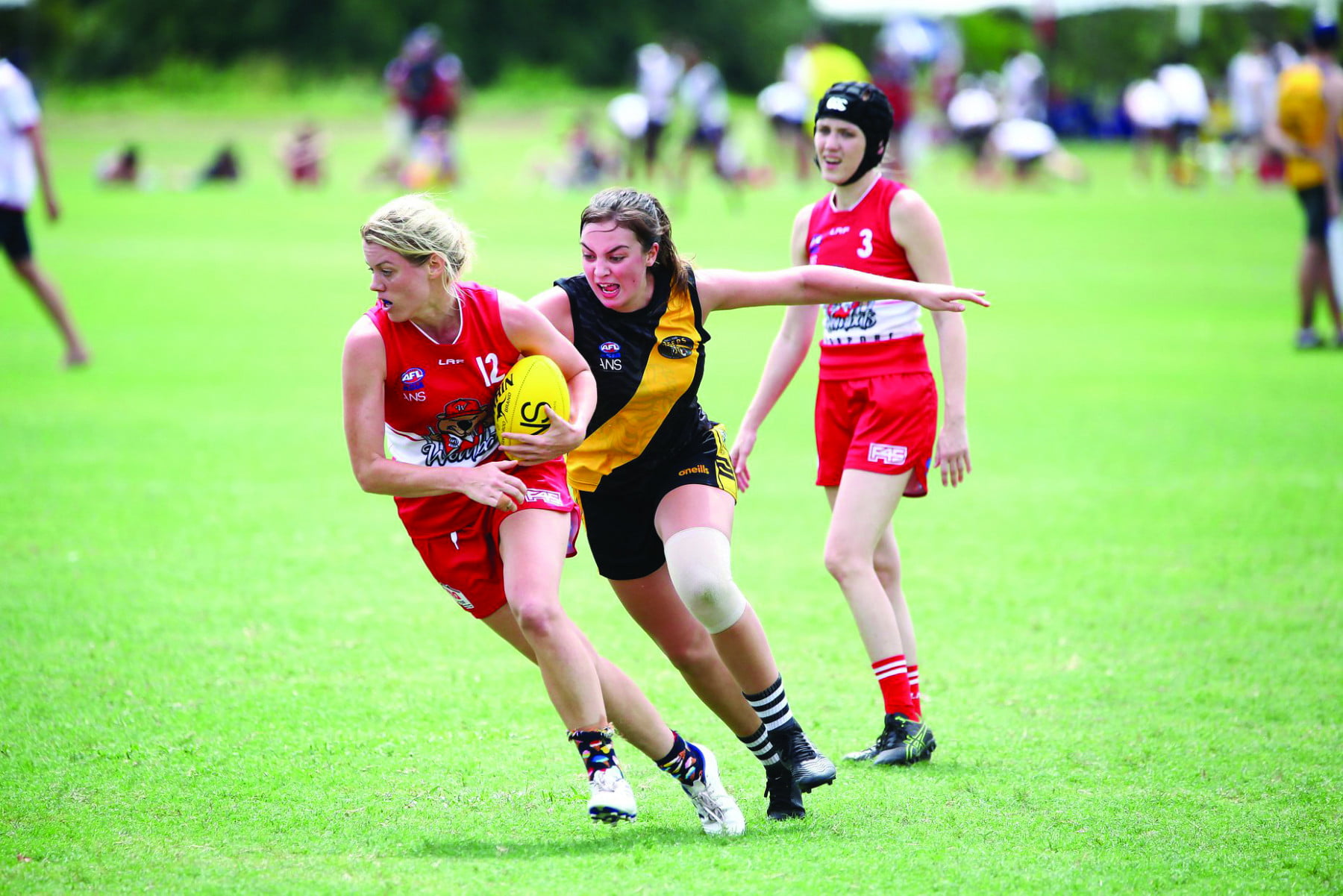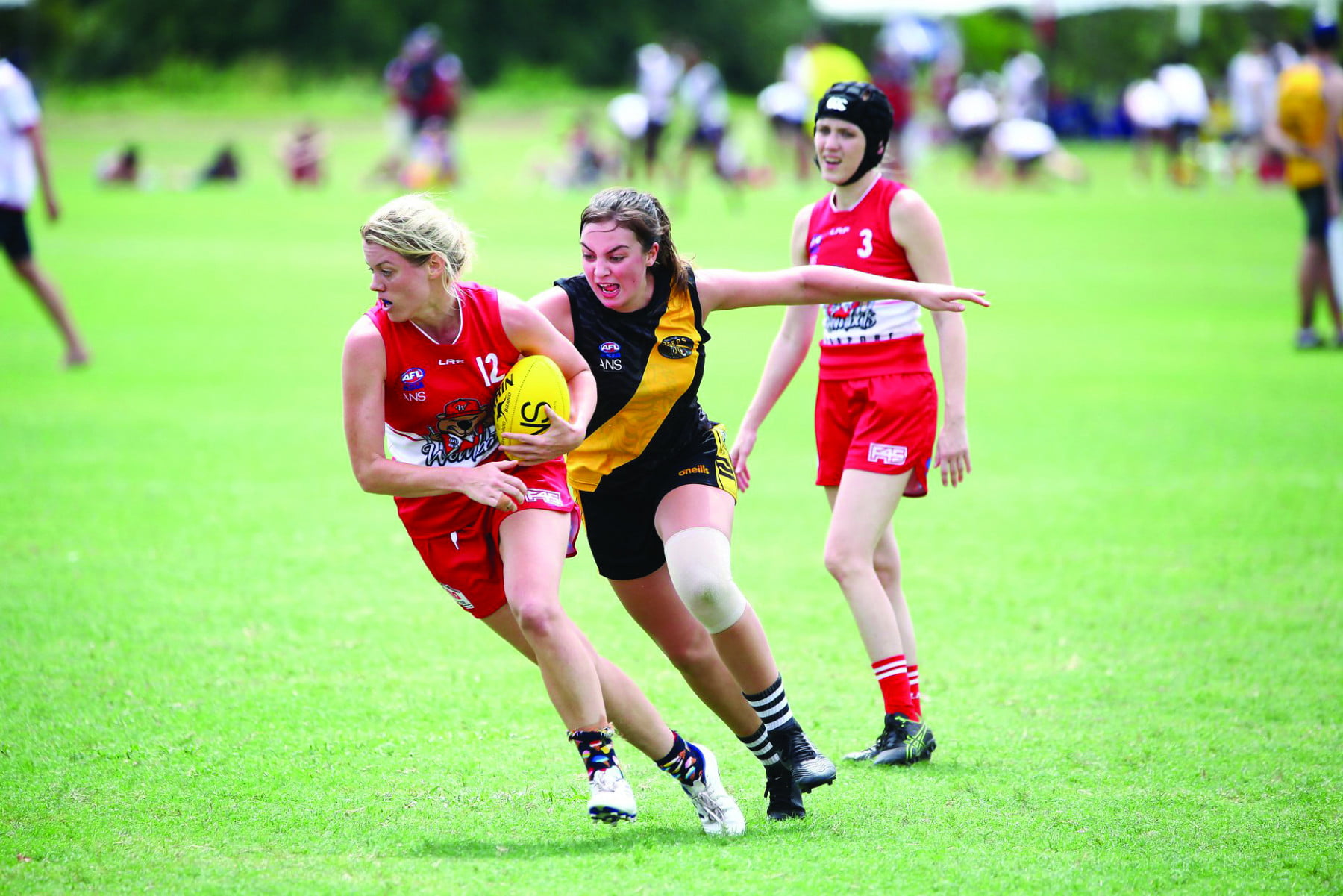 2020 should see the club take another leap in numbers and development as the Wombettes women's side goes from strength to strength. It doesn't matter whether you've never kicked a footy or played any sport at all, the 'Bettes are a welcoming and friendly bunch, so get in touch if you'd like to give it a try. We accept players 16 years and over.
The theme of the ANZA Mag this month is travel, and if that's something you love then the Wombats is the club for you! For 2020 we have an amazing line-up of tours that'll take us to some fantastic destinations across South East Asia. Who knows, we might even win a game or two! Here's what's in store:
Bali – Saturday 28 March
Vietnam (Vung Tau) – ANZAC Day Saturday 25 April
Hong Kong – Saturday 6 June
Bali Masters – 5-7 June weekend
Jakarta – Saturday 25 July
KL – Saturday 27 June
Asian Championships in Pattaya, Thailand – Saturday 29 August
All of our tour RSVPs are handled via TeamApp – just search for Singapore Wombats and get touring!
The Wombats first outing is Sat 14 March at Centaurs Rugby Pitch, Turf City
Men's Training 1pm
Women's Training 3pm
More info or to sign up: