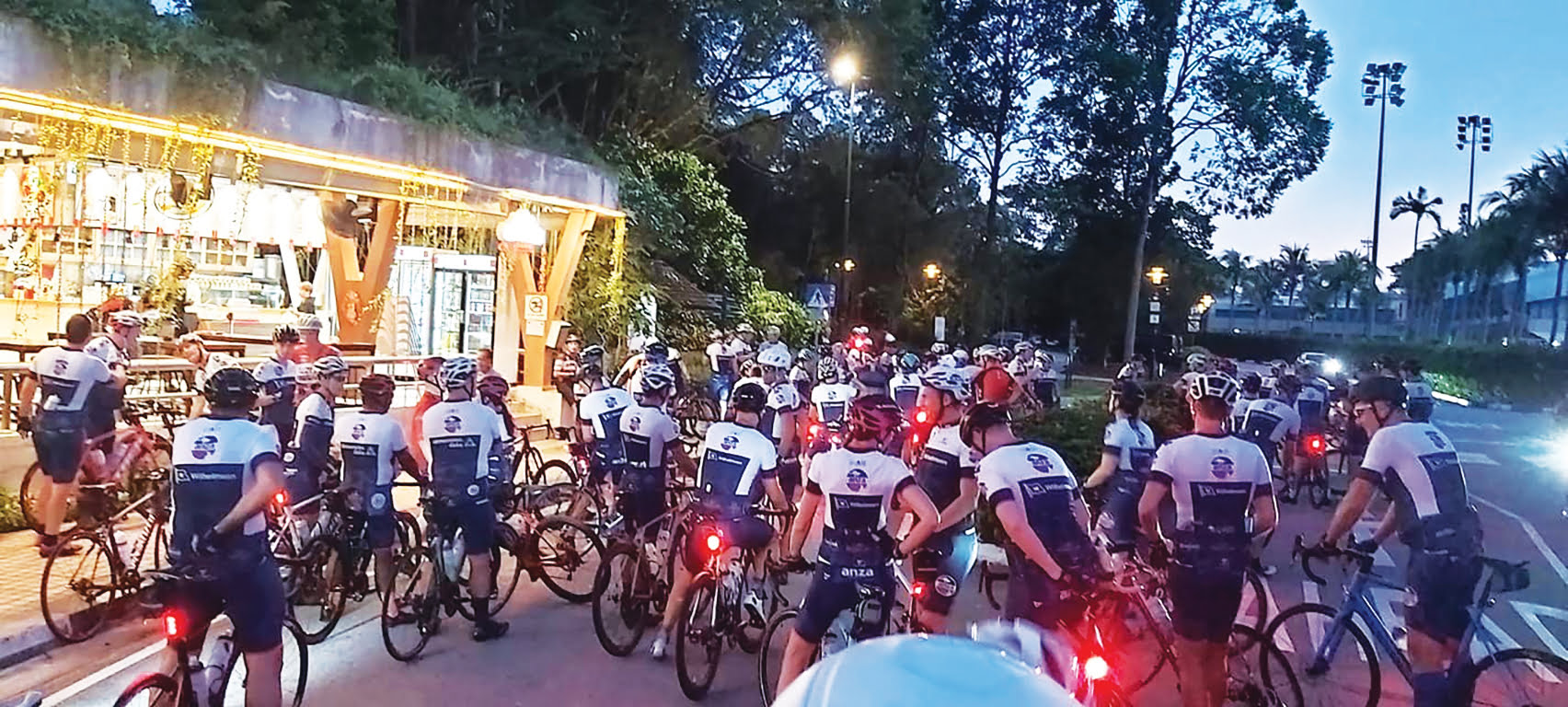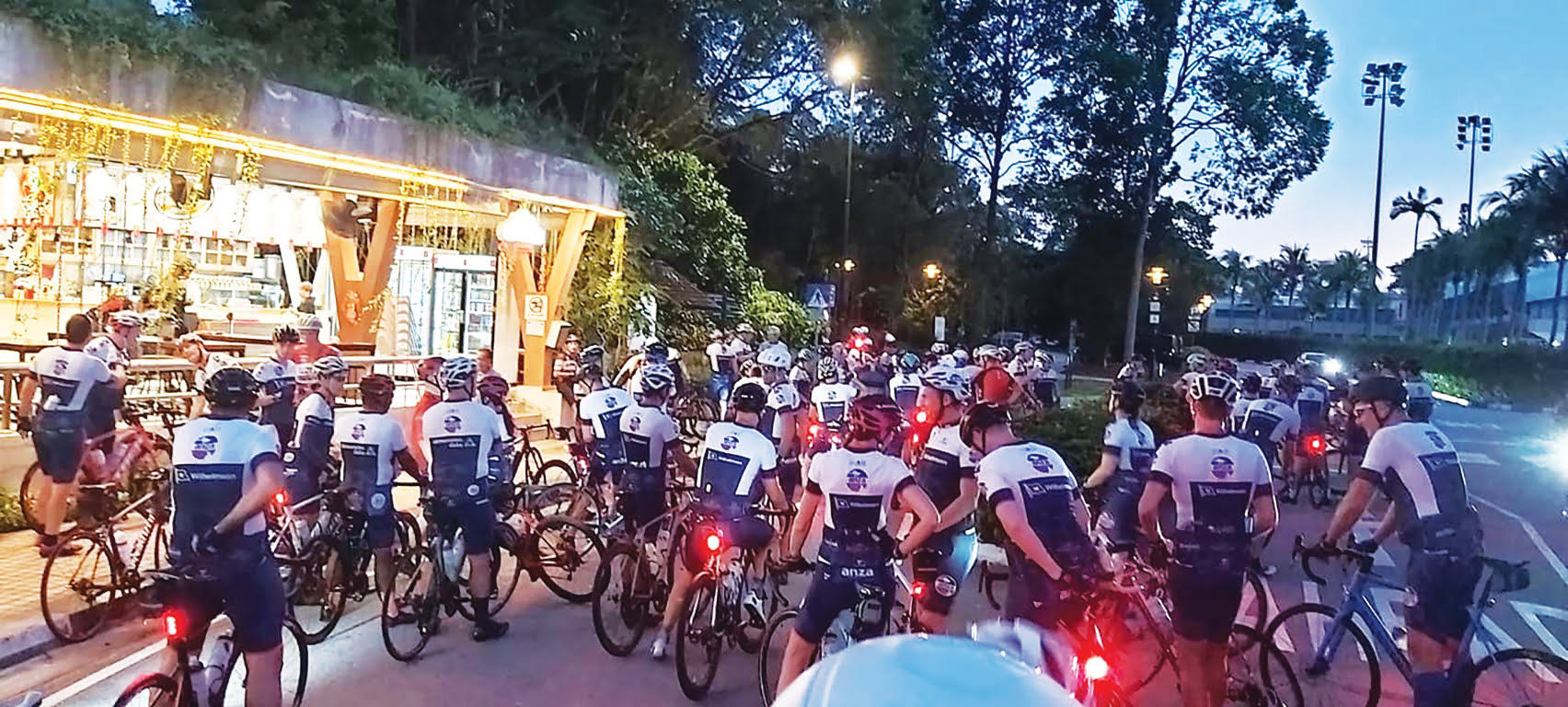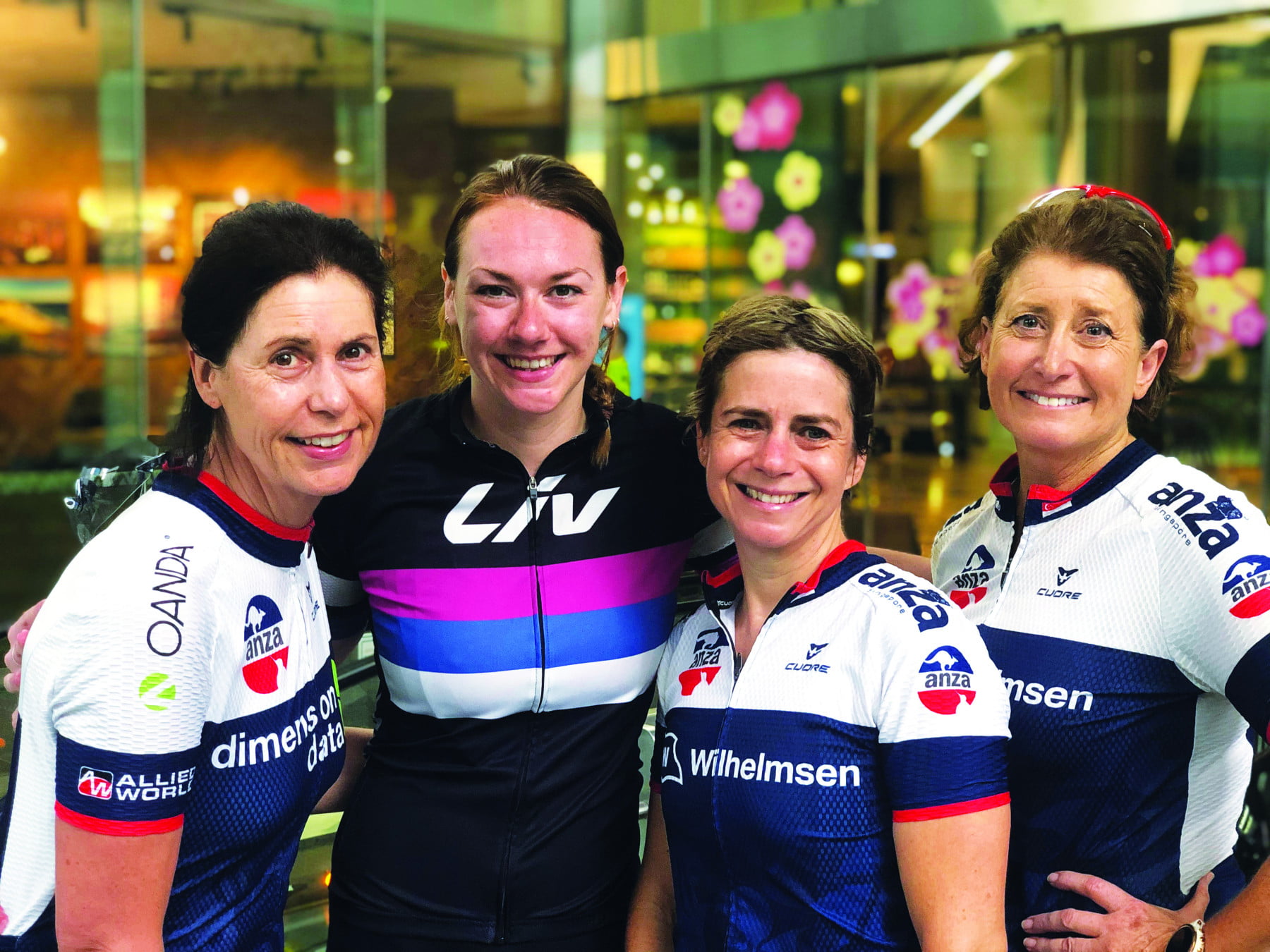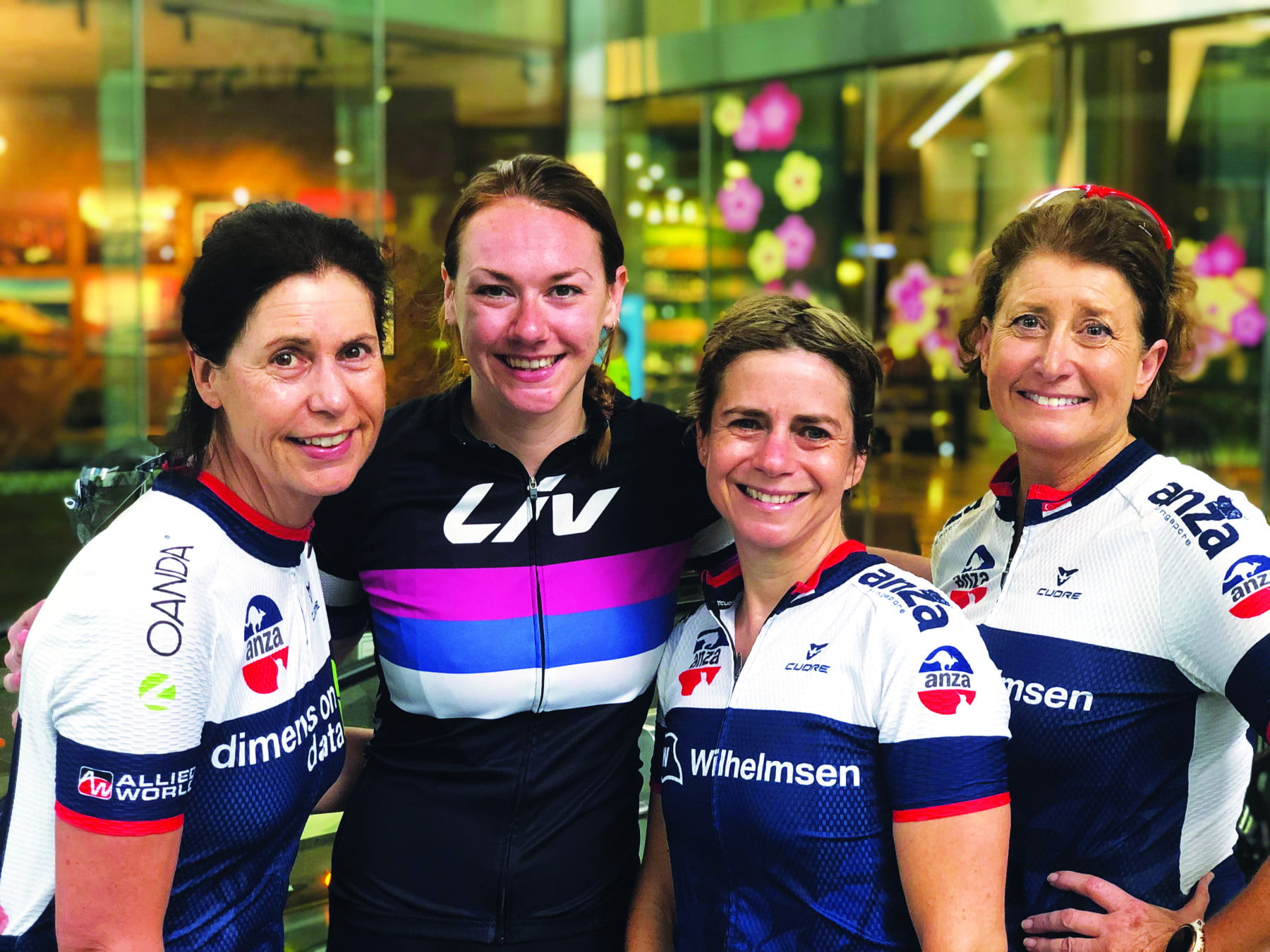 2020 newcomers
With our first Induction Ride for 2020 held only four days into the new year, we were pleasantly surprised that seven newcomers made the early Saturday morning start. These dedicated individuals were rewarded with a free breakfast at Dimbulah Coffee MBFC after the ride, which provided further opportunities to get to know more club members.
One month on and we were completely blown away to have 23 newcomers turn up for the February edition of the Induction Ride, the largest turn-out in the history of the club! Our longer-term club members rallied to help with the ride, which saw four separate bunches (of 10-12 riders each) head out from our starting point at Orchard.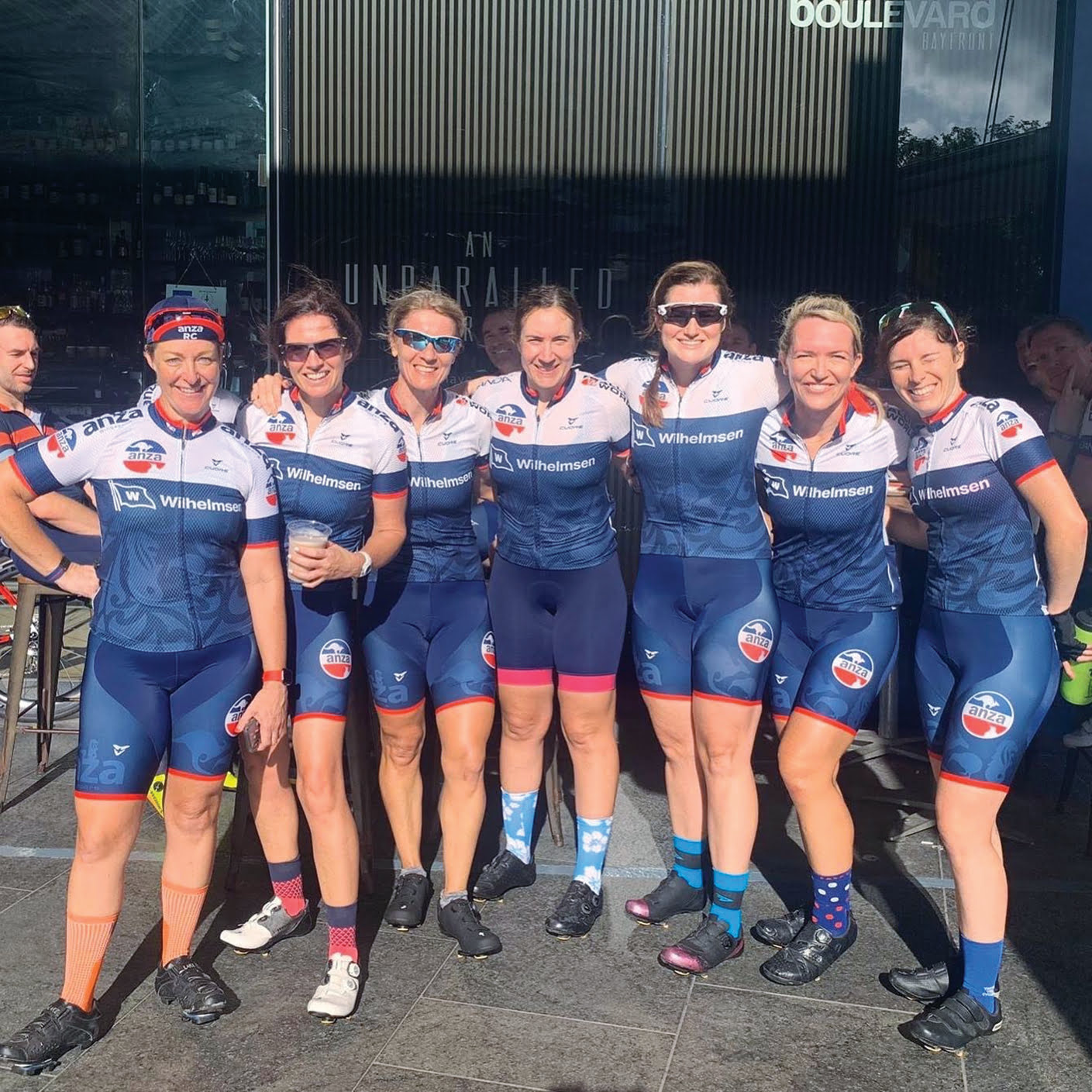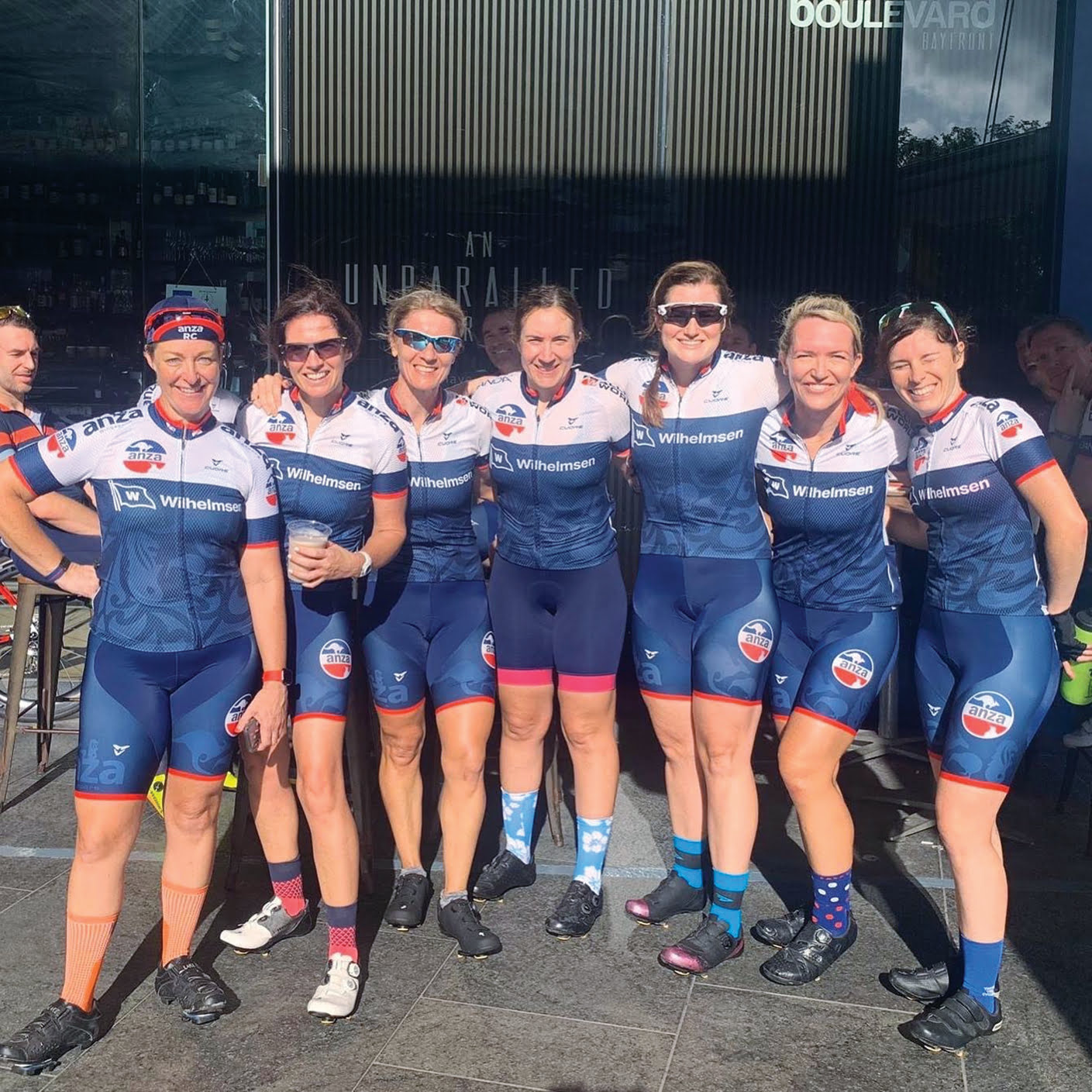 What's it all about?
The Induction Ride is a short (20km) demo ride, held on the first Saturday of each month. It's the main introductory ride for all cyclists looking to join ANZA Cycling. With so many of our cyclists coming from different countries, backgrounds and cycling experience, it's the best way for everyone to get on the same page with how our groups roll and to get to know each other.
We give a briefing on the club's Code of Conduct, group makeup and formation on the road, rotation, calls, instructions, hand signals, and advice on the different ride options we offer. We finish the Induction Ride at Cluny Food Hall, Botanics, also the main starting point for all the Saturday groups heading out at 7am. It's quite a sight for our new joiners, rolling into the Botanics to see over 100 cyclists, mostly in club kit, all waiting to roll out for the 'main event' of the week – the Saturday group ride.
Registrations are taken in the week prior to the Induction Ride, via email with Adam Scott, our Membership Secretary. A couple of days after the ride, Adam follows up to answer any additional questions and advise how to officially sign up as a member. Thanks to our very generous sponsors*, Annual Cycling membership is offered at the ridiculously low rate of $88. Most members make their dues back within the first month of club activities!
Induction Ride Basics
Held: First Saturday of each month
Start time: 5:30am
Meeting: In front of The Coffee Bean & Tea Leaf, Forum Shopping Centre, Orchard
Distance: 20km
Finish time: 6:50am
Finishing: Cluny Food Hall, Botanic Gardens
Pace: Easy/chatty ~25-30kph
Suitable for: Cyclists on road bikes, with some proficiency riding in traffic. No need to be experienced in group riding but not suitable for absolute beginners.
Registration: Via email to membership@anzacycling.com or visit the ANZA Cycling page
What the newbies say: "As a total stranger to group cycling, I couldn't have had a better induction. Megan made signals, words and formation clear and the club riders who helped during the ride were friendly and supportive. It was well organised, structured, the group ride was brilliant, and I felt confident to join after the induction. For anyone new to groups, or for the more experienced cyclist, ANZA is a club suitable for any."
– Katie Green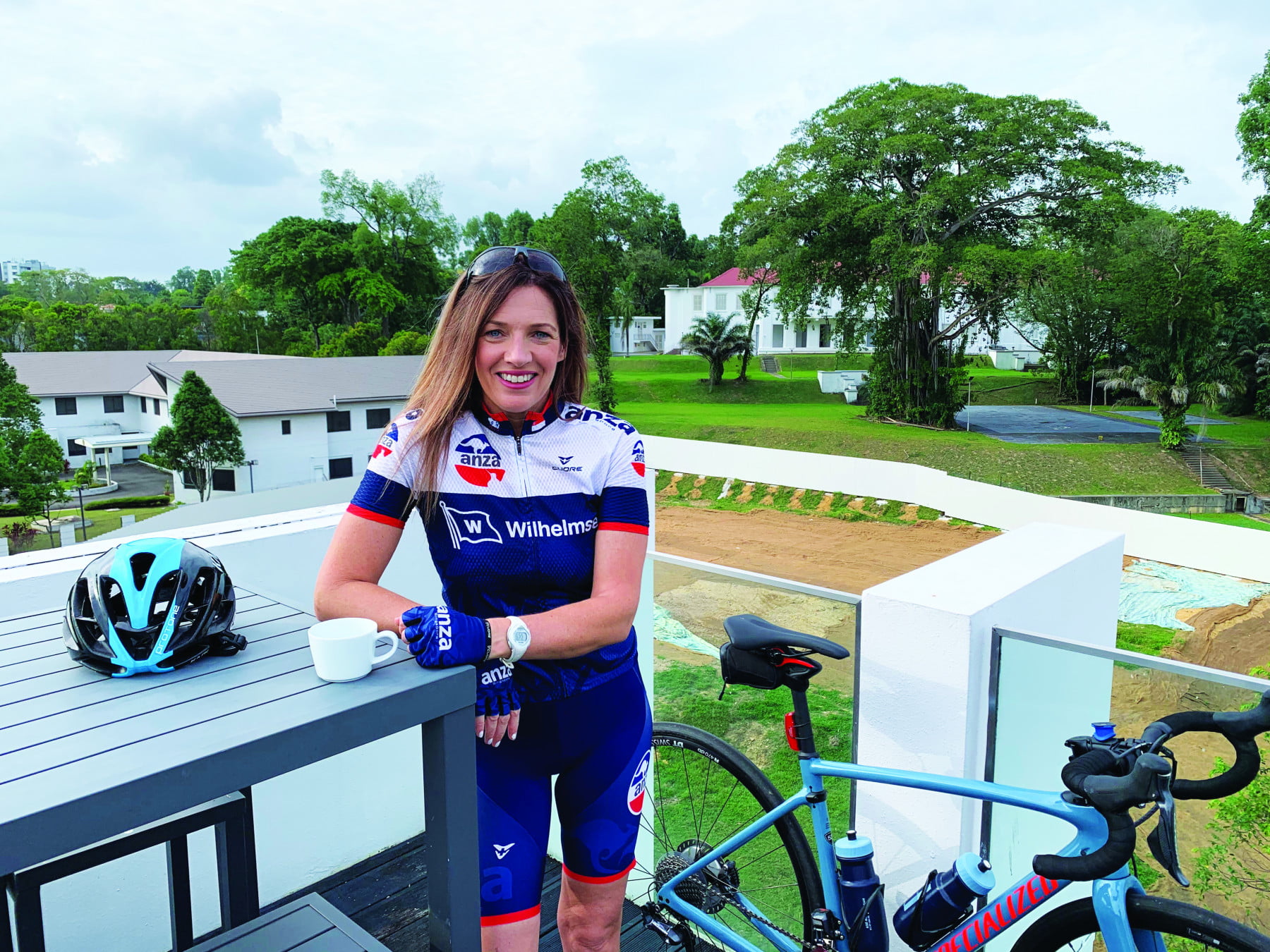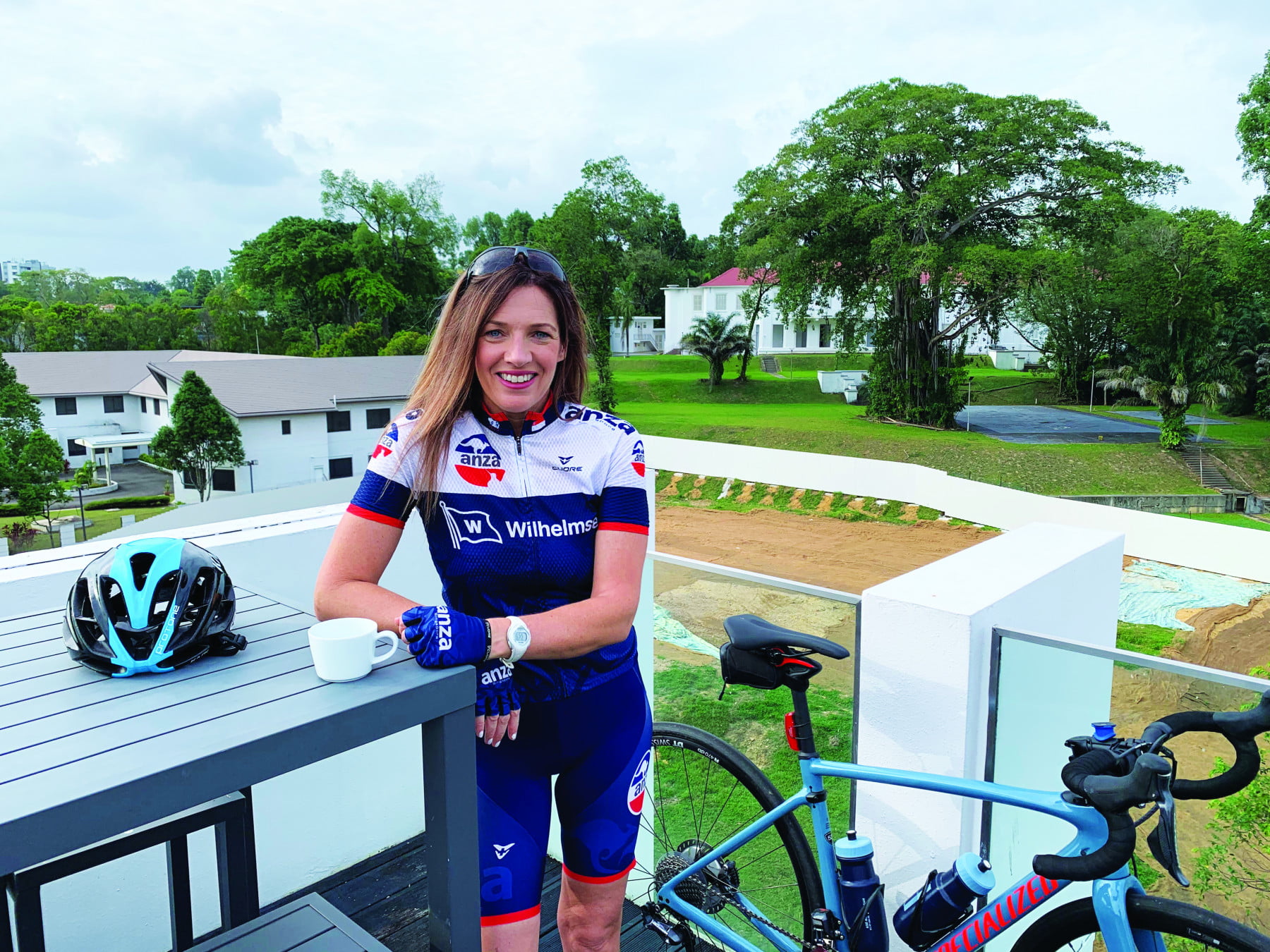 Introducing our New Club Secretary – Amanda Lewis
The ANZA Cycling Committee is thrilled to have Amanda Lewis step into the role of Club Secretary. After globetrotting for the past 10 years, living in New York and London, Amanda arrived in Singapore with her husband and daughter in December 2018. She's become an integral part of the ANZA Cycling Chix over the last six months and is a great champion for women getting into the sport.
"When we arrived in Singapore we had heard about ANZA and its many and varied activities. I got into the ANZA Click! photography group, as well as ANZA Yoga in the Botanic Gardens and I've attended a fair number of ANZA Ladies Nights, which are always loads of fun. My husband joined ANZA Cycling first and when I saw how much he was enjoying it and making new friends, I knew I had to be a part of it too.
Like most people I grew up riding bikes and mountain bikes, but only got into road cycling in May last year. An opportunity opened up on the committee and I was very keen to give back to the cycling community as everyone had been so welcoming to me when I first joined. I've noticed the number of women riding with ANZA steadily increasing over the past six months. Our rides are getting bigger and faster and this year we have many of the ladies entering races both locally and overseas. There are exciting times ahead and I'm super pumped to be a part of it."
– Amanda Lewis