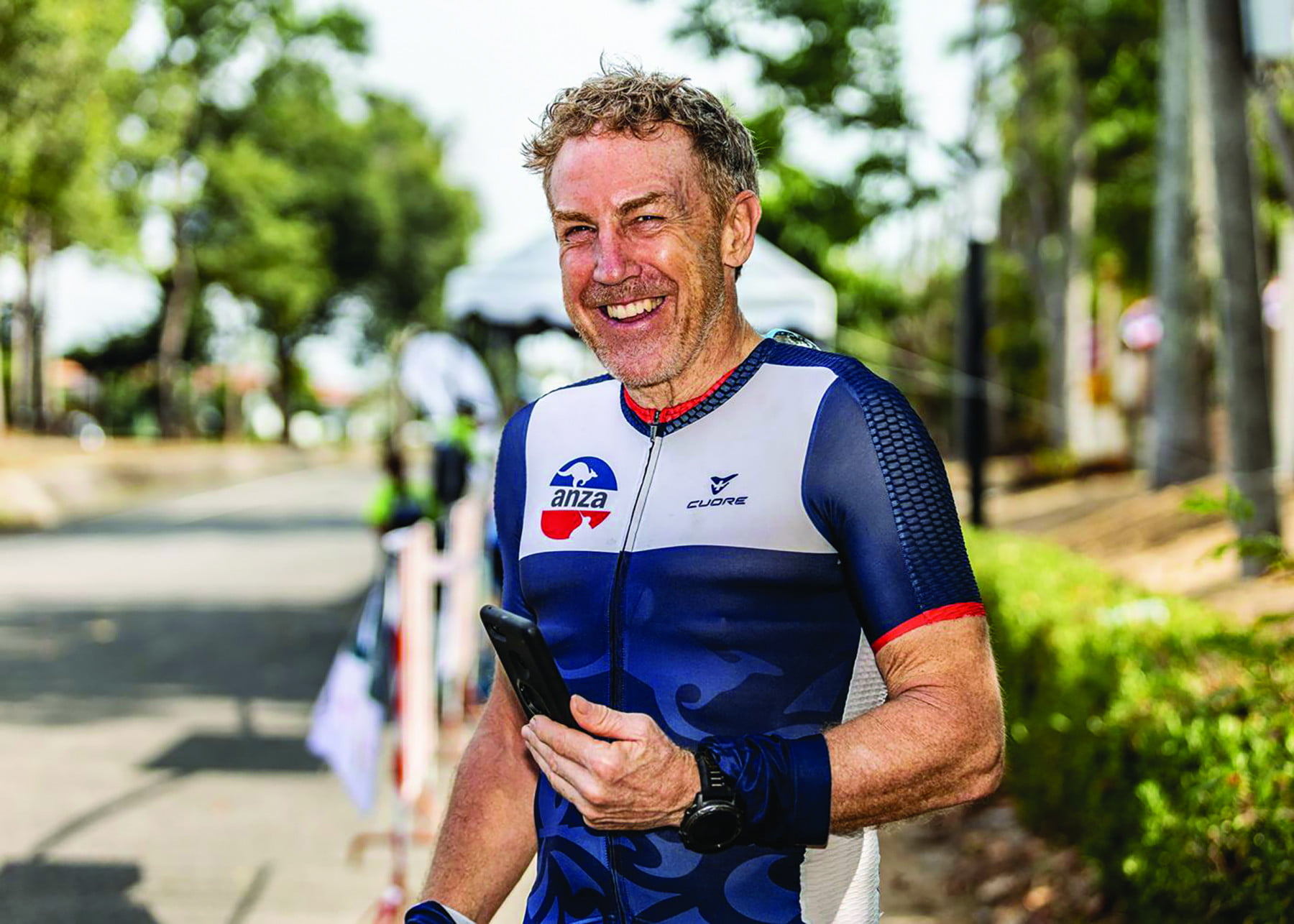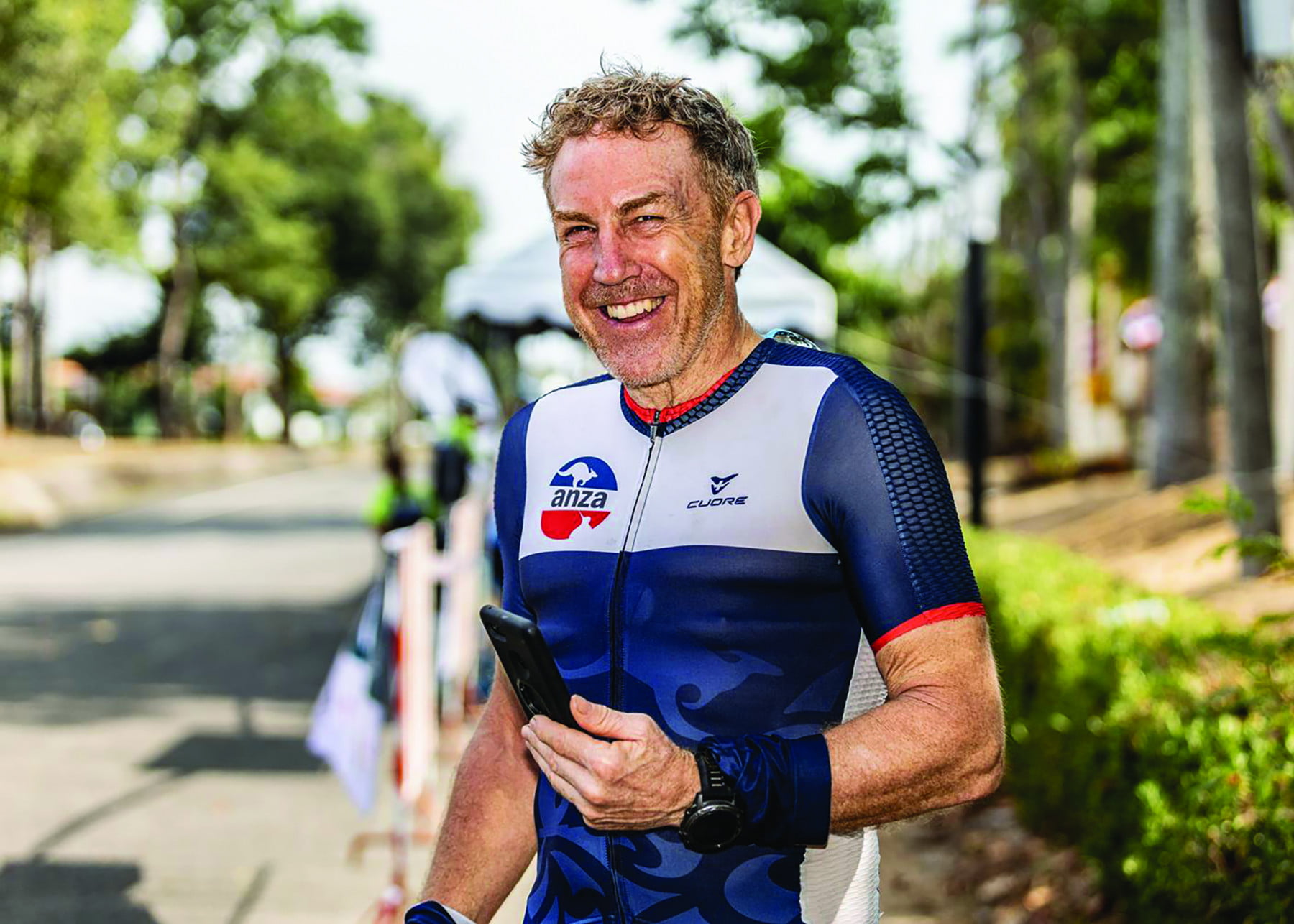 Men's Sport Open
Contributed by Jez Hodges
The 2020 Cycosports Tour of Phuket and Phang Nga had a new development: the Men's Sport Open category. Nearly 30 cyclists entered the race, with the dominant teams being ANZA and Wombats with 10 riders apiece. The first stage was a gruelling 137km which set out at a sedate pace – no one wanting to show their hand. The first sparks of life came as the peloton arrived at the intermediate sprint. ANZA's Rob Smith ensured he crossed the line first, scoring 10 points. ANZA also took 2nd with Ben Pryor's strong finish, 3rd going to the Wombats' Edward Clarke. If there had been a truce up until then, the attack was delivered at the KOM1, a short, sharp hill that ramps up to 13% at its steepest. Romain Raimbault, (the eventual stage and overall winner), along with Taketoki Isobe (ANZA), Matthieu Bedard (ANZA) and Romain Chevalier, formed a powerful group who stayed clear of the pack. Although they didn't stay as a group to the end, Romain, Matthieu and Taketoki were 1, 2, 3 for the stage: each with a sub four-hour time.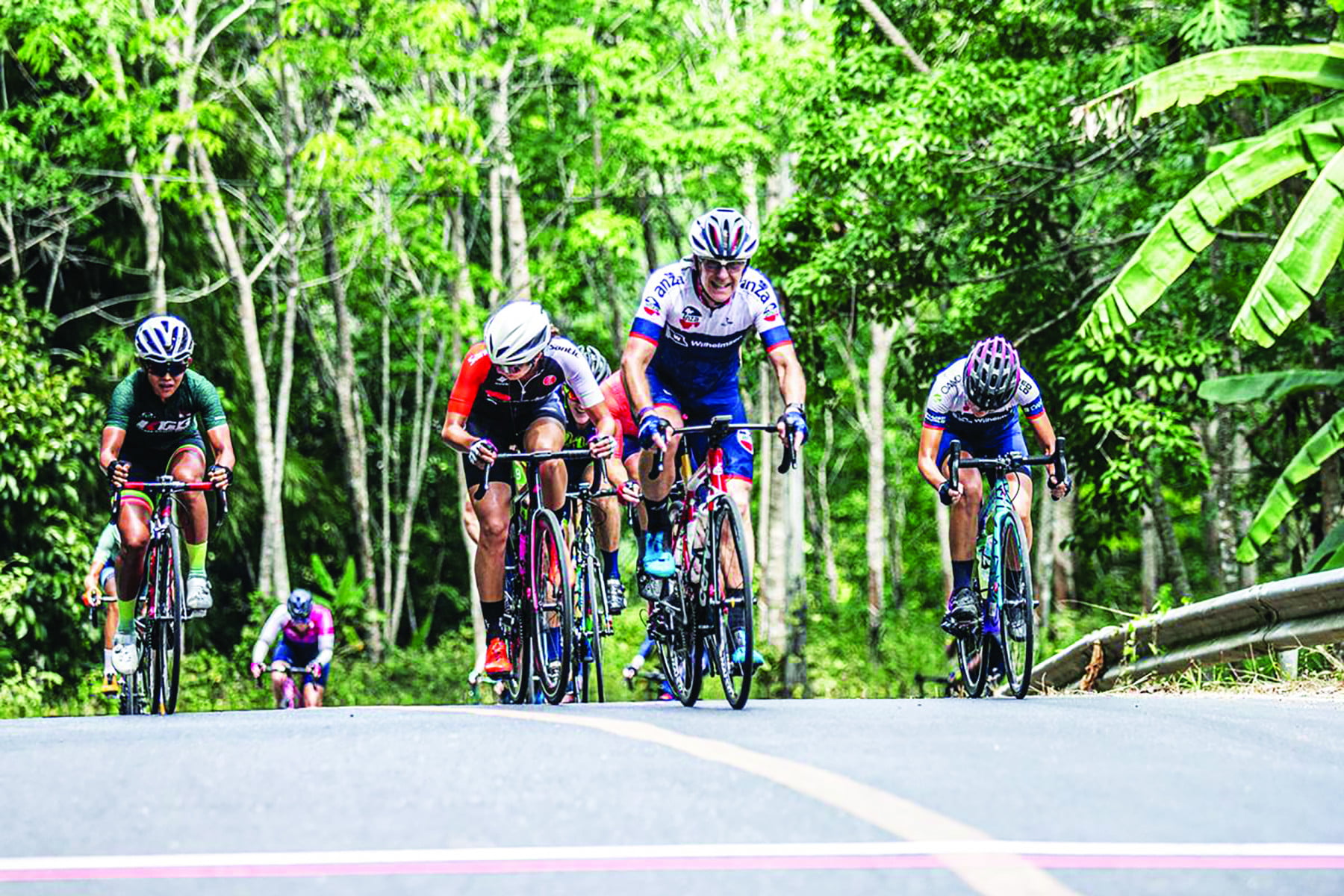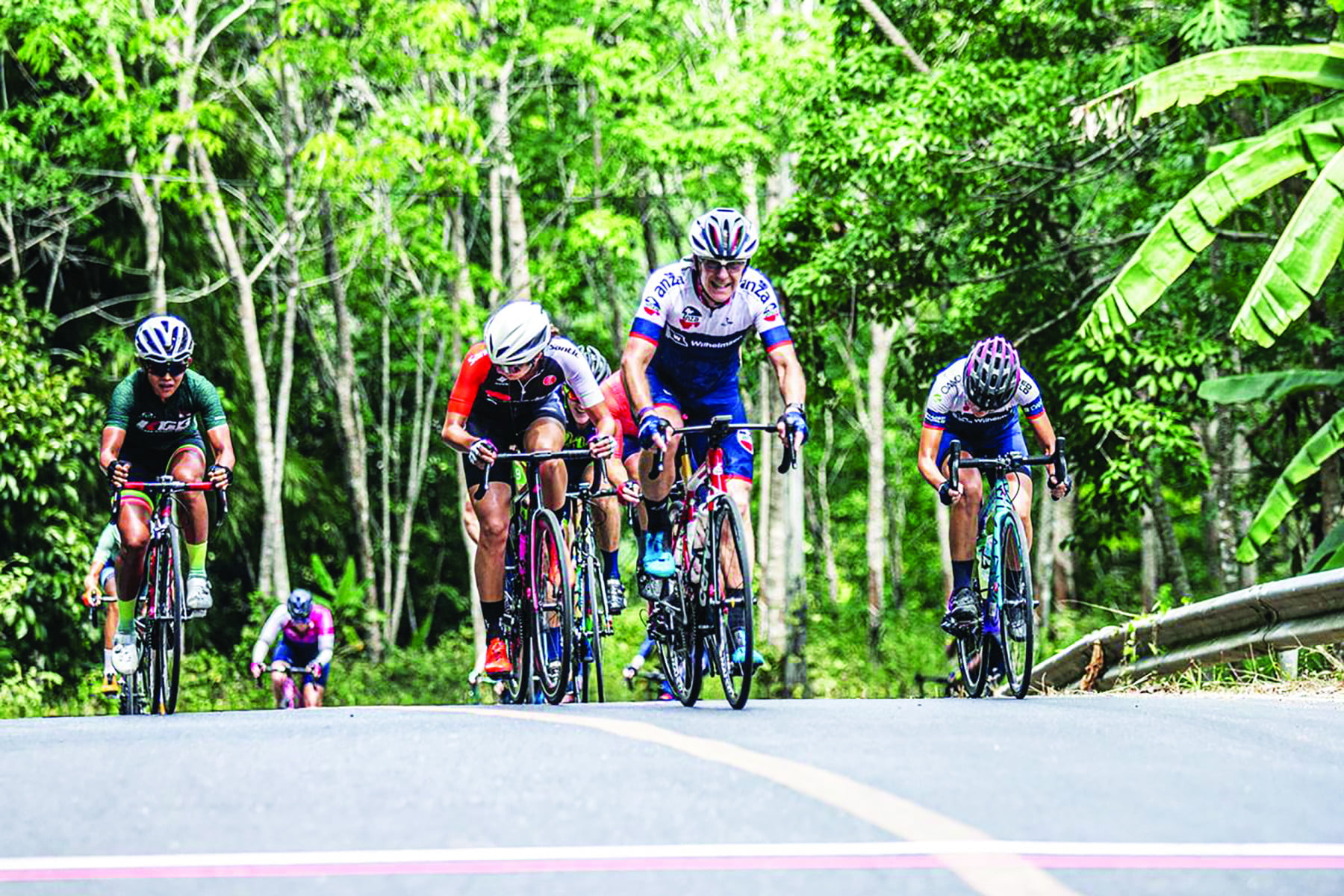 Setting out on the 101km stage two, everyone was aware that the attack the previous day had happened on KOM1 and were determined it wasn't going to happen again. Taketoki Isobe was first over, closely followed by Jez Hodges (ANZA), but they weren't allowed to get away.  20km later, the peloton still held the overall leaders as it approached the intermediate sprint. Jez Hodges attacked on the downhill approach with Rob Smith on his wheel. Rob went through for his second sprint victory and claimed the green jersey. After KOM2 there seemed to be endless rolling hills to the finish. Romain Raimbault (GOTP) had escaped at KOM2 with Taketoki Isobe in hot pursuit, but Matt Bedard, Romain Chevalier and Jez Hodges formed an organised group, along with two riders from the women's elite race: Chelsea Tan and Lucy Richardson. Unfortunately for Chevalier, his chain dropped at the foot of a steep roller and he was left by the group, gifting 4th place in the stage and the overall race to Jez Hodges. Romain Rimbault (also King of the Mountain) finished in a well-deserved 1st place 8½ minutes ahead of exceptionally strong rides by ANZA's Matt Bedard in 2nd and Taketoki Isobe in 3rd.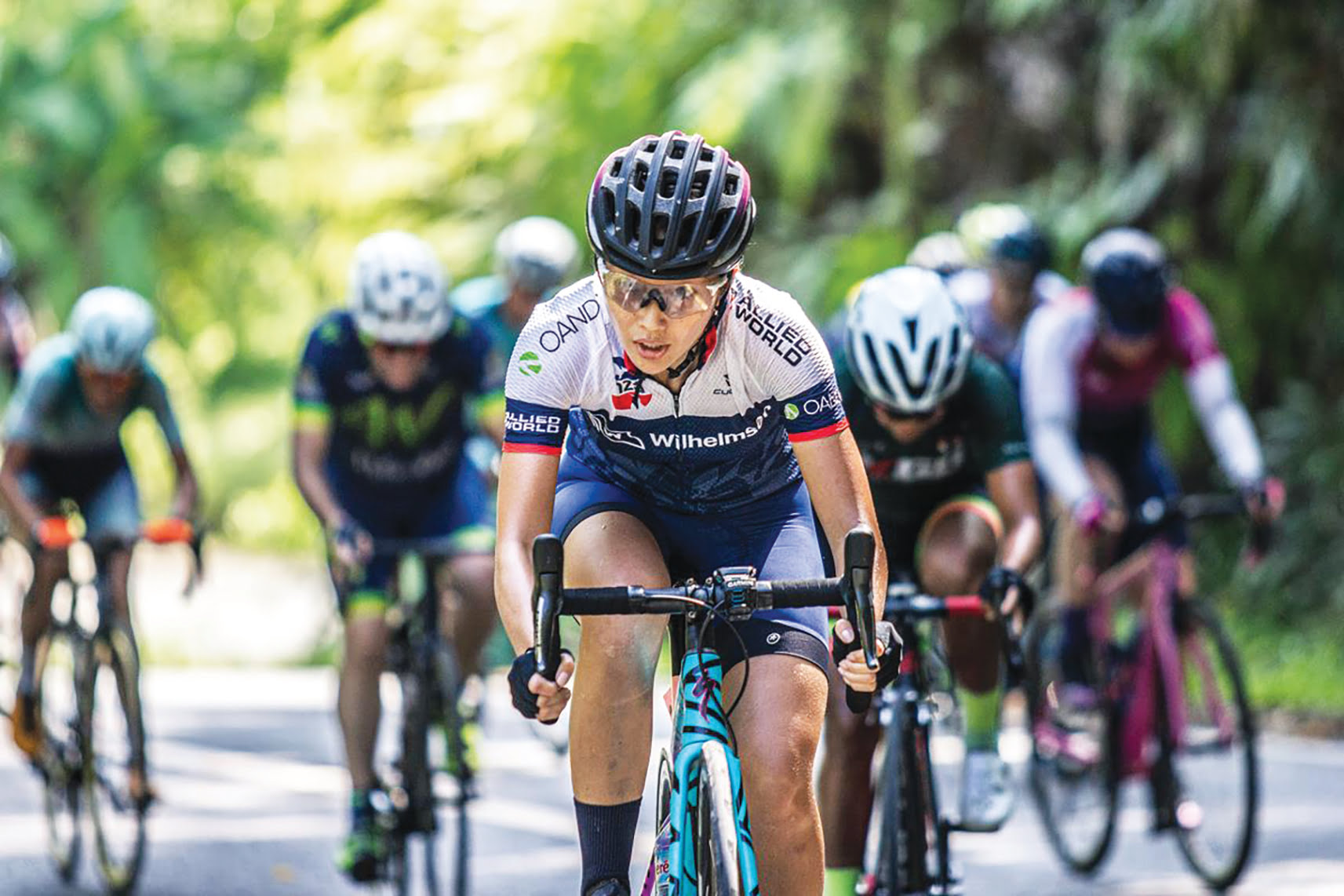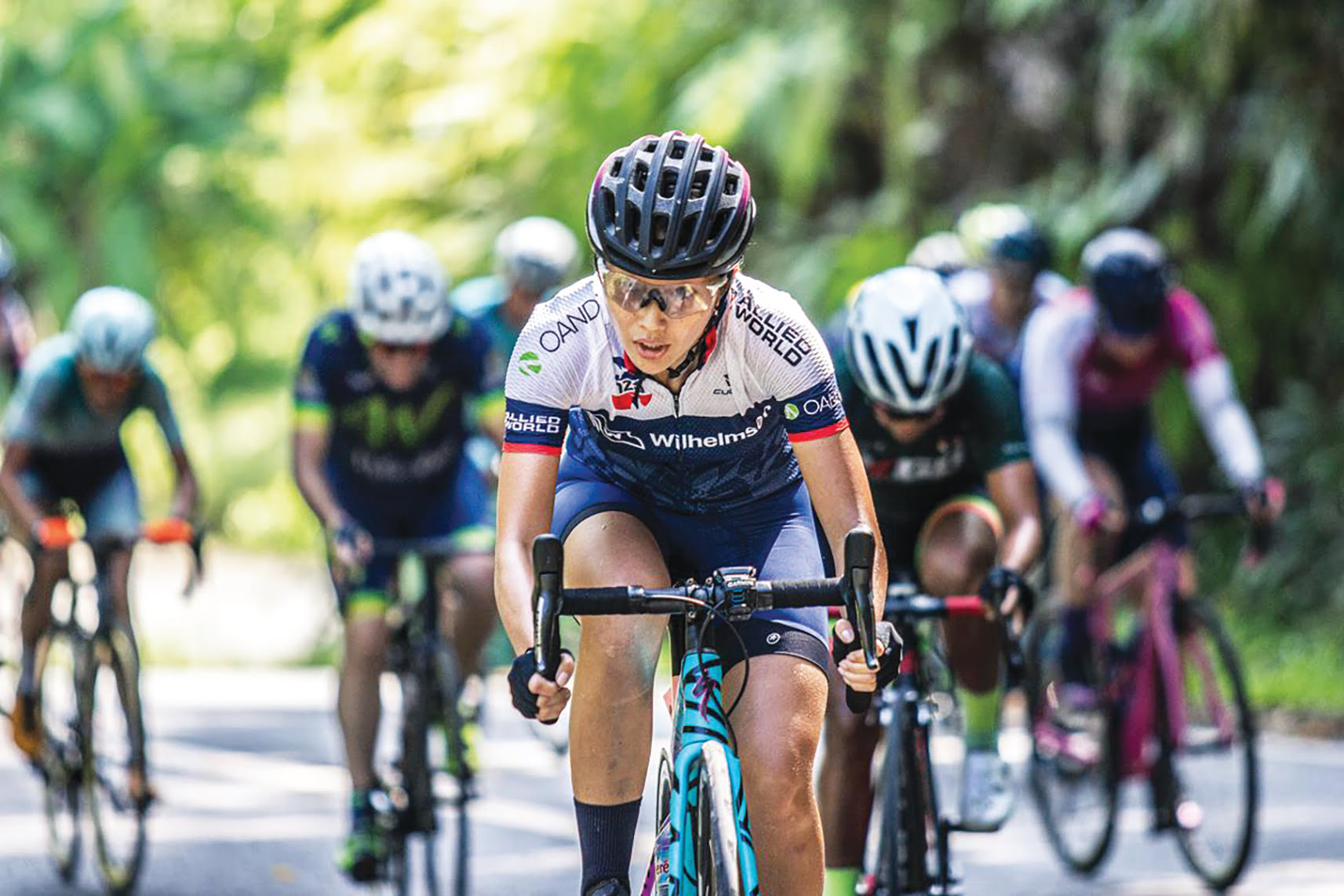 Women's Open
Contributed by Yuri Arikawa
My first race was so much fun – lots of sweat and laughter with great people! Although I was incredibly nervous, I was relieved to see lots of familiar faces in the bunch. Despite some issues (losing all of my water bottles, taking the wrong route etc) my result was all thanks to my teammates selfless help and support.
I was also very fortunate to meet some lovely new people who I don't usually have the chance to ride with. Riding together with all these people was another great part of the race. The entire race experience made me realise once again how grateful I am to be part of such a great club at ANZA Cycling!
Huge congratulations to all participants and podium winners over the course of the three-stage event. The glowing reports were testament to the event being an extremely well organised race experience and an excellent weekend away!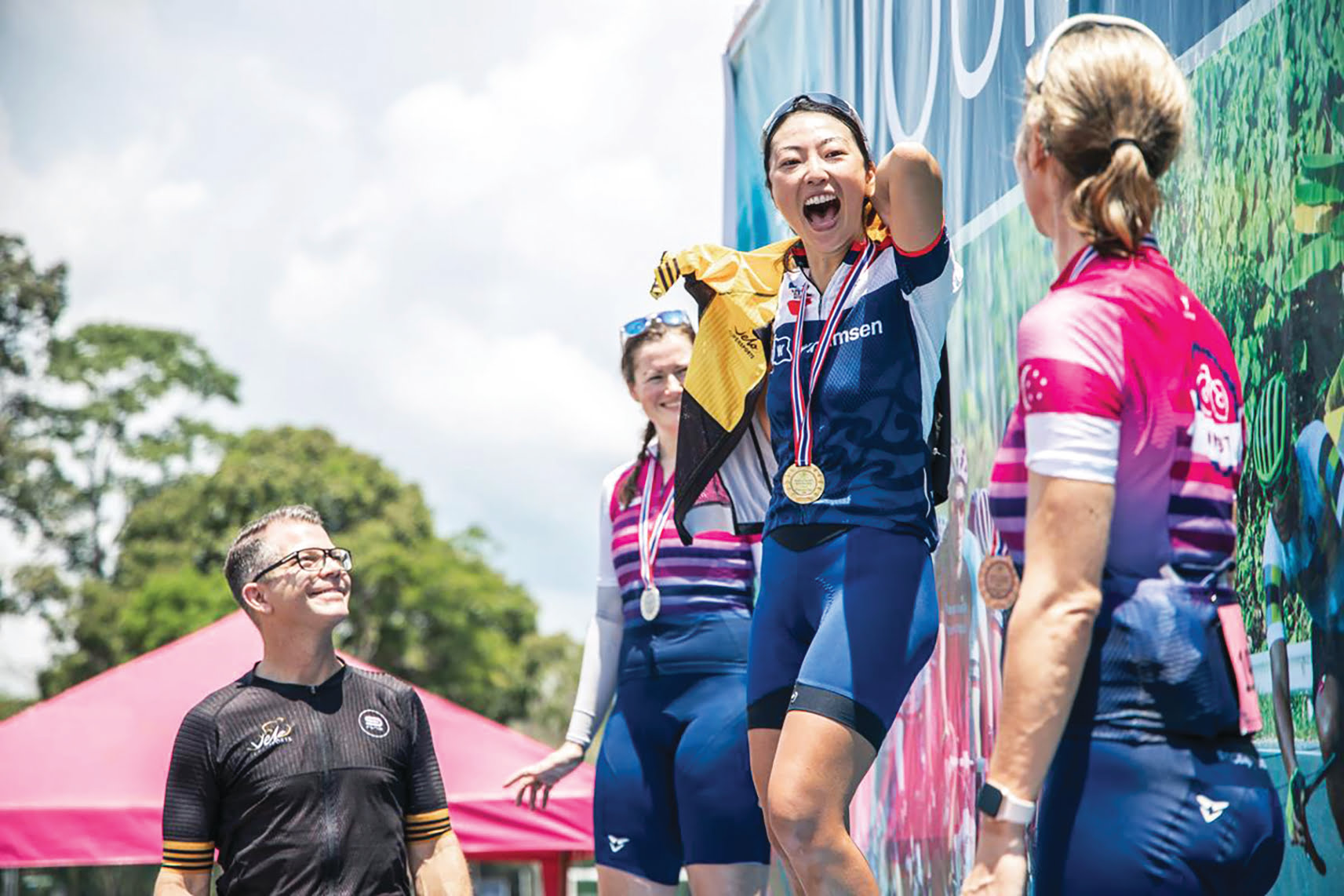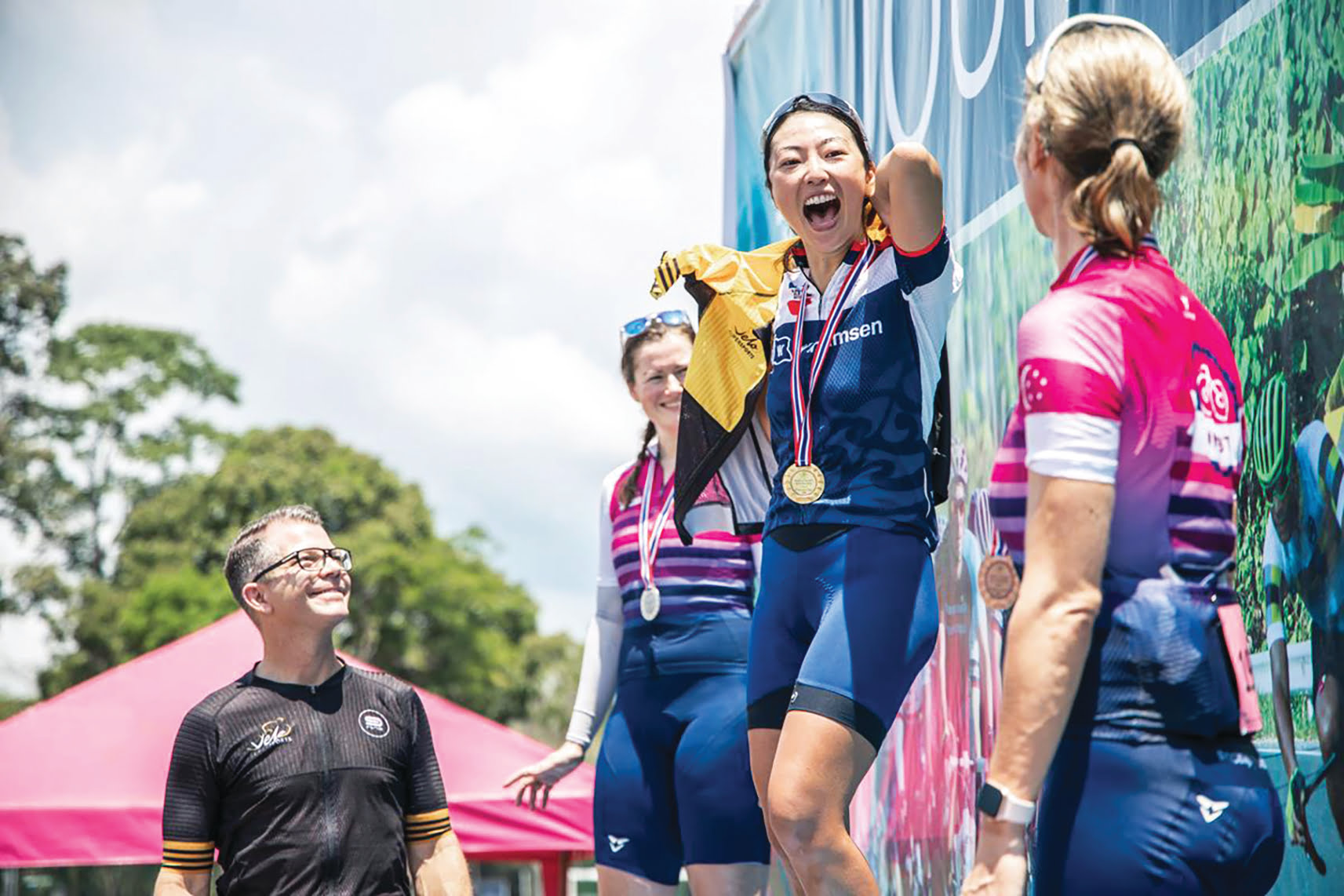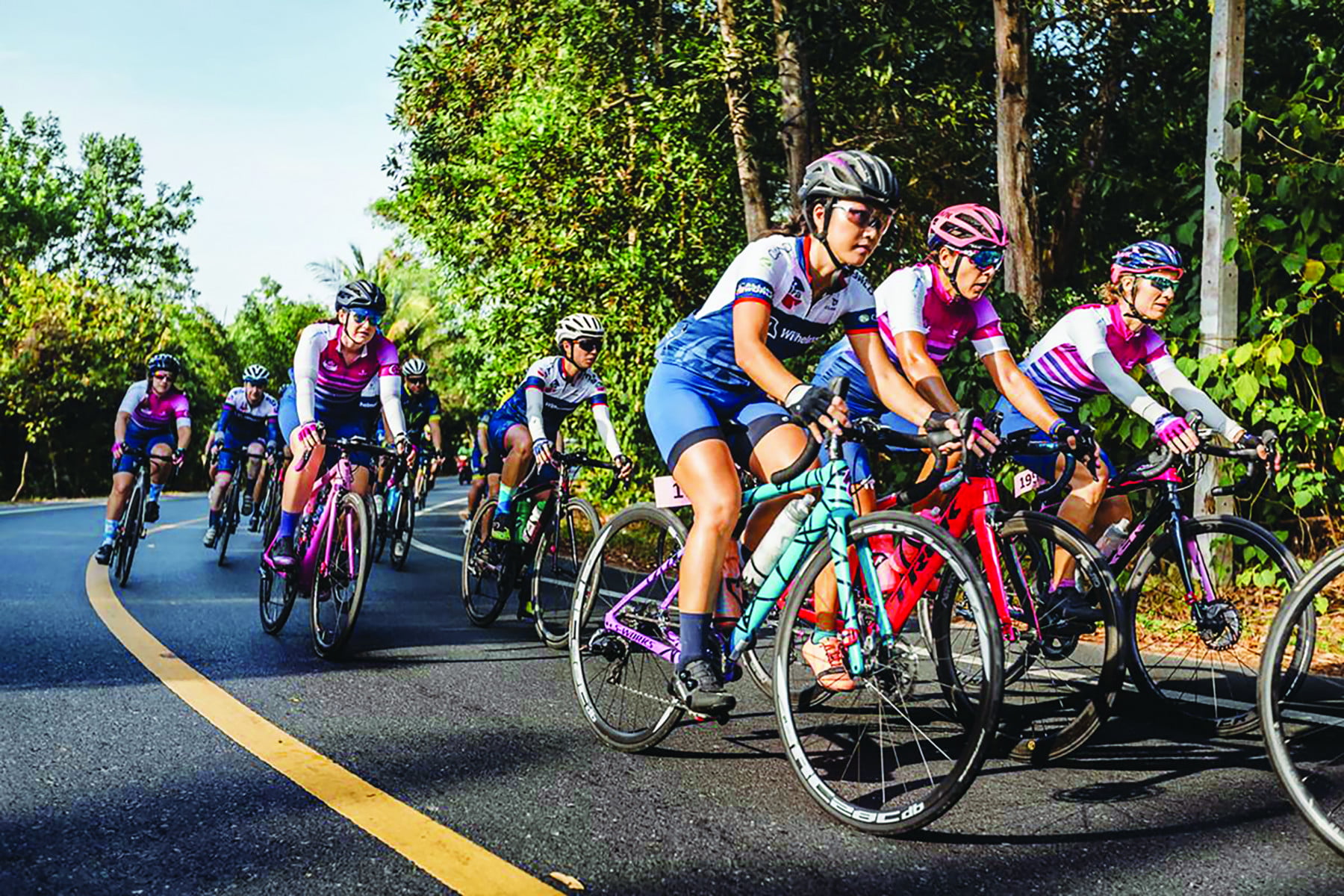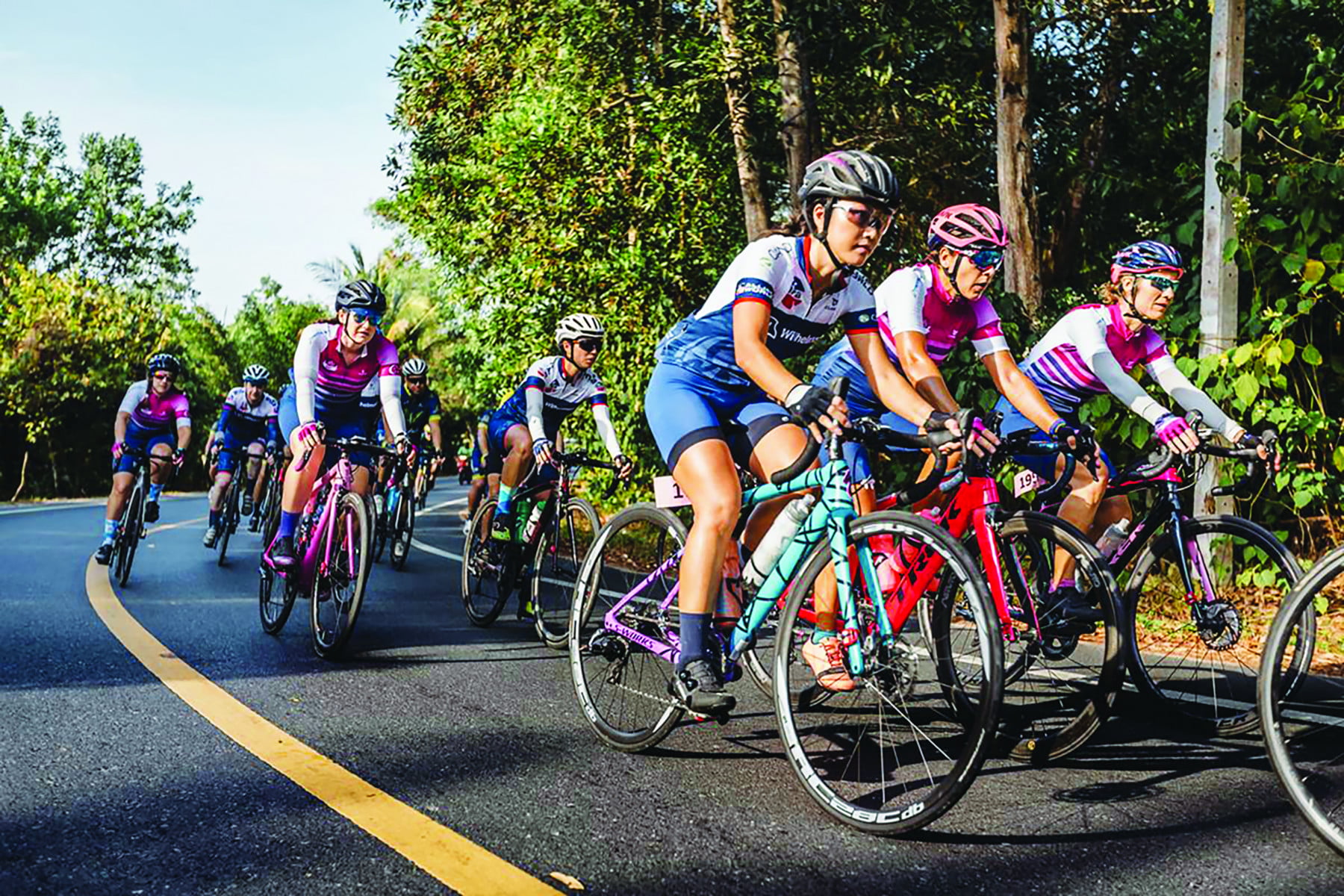 Special congratulations to the following members and teams on their inspiring performances:
ANZA's Veterans Team finished up in 1st and ANZA Elite Masters in 2nd position, thanks to strong performances by Jock Hughson, Martin Herbrich, William Patterson, Mick Fantin, Anthony Brown, Oliver Lewis and Janus Dalsgaard (Elite Masters); and Peter Missingham, Peter Williamson, Mike Maxwell, Kip Cole and Francis Higgins (Veterans)
Congratulations to those also taking part in the Gran Fondo event, with particular mention of Fergus Lopez, Anne Lageson, Agnes Teh and Steve Bijok, Alan Fischer, Yee Kwok and Shelein Lak!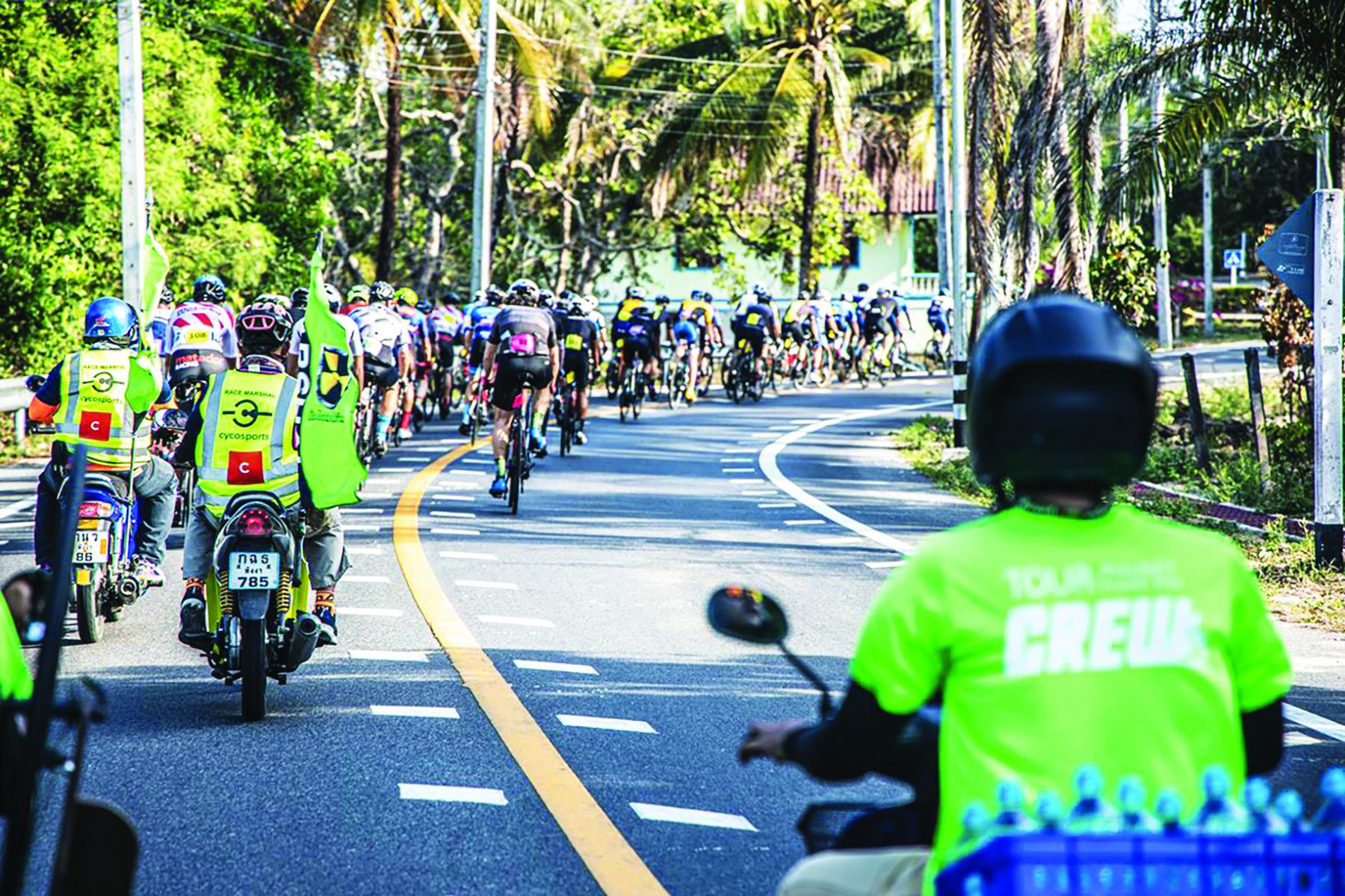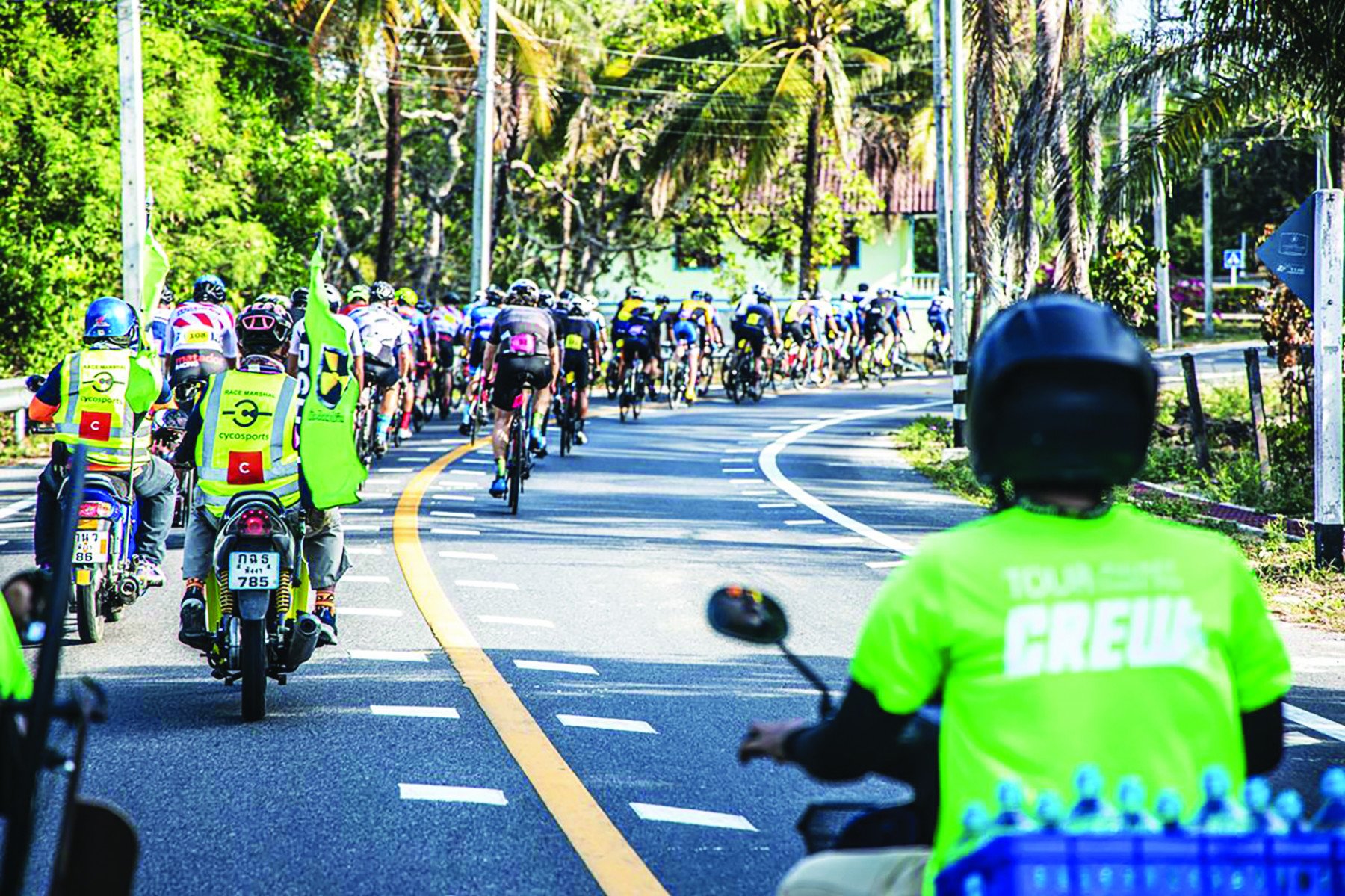 Stage 1 – Prologue ITT
Elite Open: Rueben Bakker (1st), Pierre-Alain
Scherwey (3rd )
Veterans: Peter Missingham (2nd)
Stage 2
Women's Open: Yuri Arikawa (1st), Laurence Buelens (2nd), Lizzie Hodges (3rd), Stephanie Lim (4th)
Sport Open: Matthieu Bedard (2nd), Taketoki Isobe (3rd)
Stage 3
Veteran: Peter Missingham (2nd)
Women's Open: Yuri Arikawa (1st)
Sport Open: Taketoki Isobe (2nd), Matthieu Bedard (3rd)