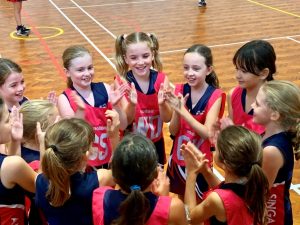 Volunteers are the heart and soul of ANZA Netball, dedicating their time and talents to ensure our players have fun, improve their game, and achieve great results on the court. From the coaches and parents who run weekly training sessions, to the volunteer committee who provide strategic direction – we couldn't do it without them!  As the Netball program has grown in numbers, new events and tournaments, so has the workload and we are looking for enthusiastic volunteers to join the ANZA Netball committee in the following roles:
Committee Secretary– This role would involve the taking of minutes at committee meetings (approximately once a month) and following up on agreed actions.  We are looking for an organised and highly motivated person who is good at keeping to deadlines and is a good communicator.
Communications Coordinator– With over 400 players in the ANZA Netball Programme, the amount of communication has increased significantly.  We are therefore seeking someone with a background in communications/marketing that can assist in keeping the community informed.
In addition to these Committee roles, we are also searching for:
IT Manager– If anyone has an IT background and would be able to assist with the management and ongoing use of the ANZA Netball 'Team App' please contact us.
ANZA Netball Photographer – ANZA Netball are always in need of good clear photos to accompany news articles and magazine editorials.  Therefore if there is a passionate photographer in our community please let us know.
–      Presentation Day/Event Coordinator –  This role would coordinate the presentation day held at the end of the season. Arranging the trophies and thank you gifts.
If you would like to join our passionate team in any of these roles it would be truly appreciated. It really is a great way to give back to the community and support our budding netball players. Please drop us a line at: anzanetball@hotmail.com