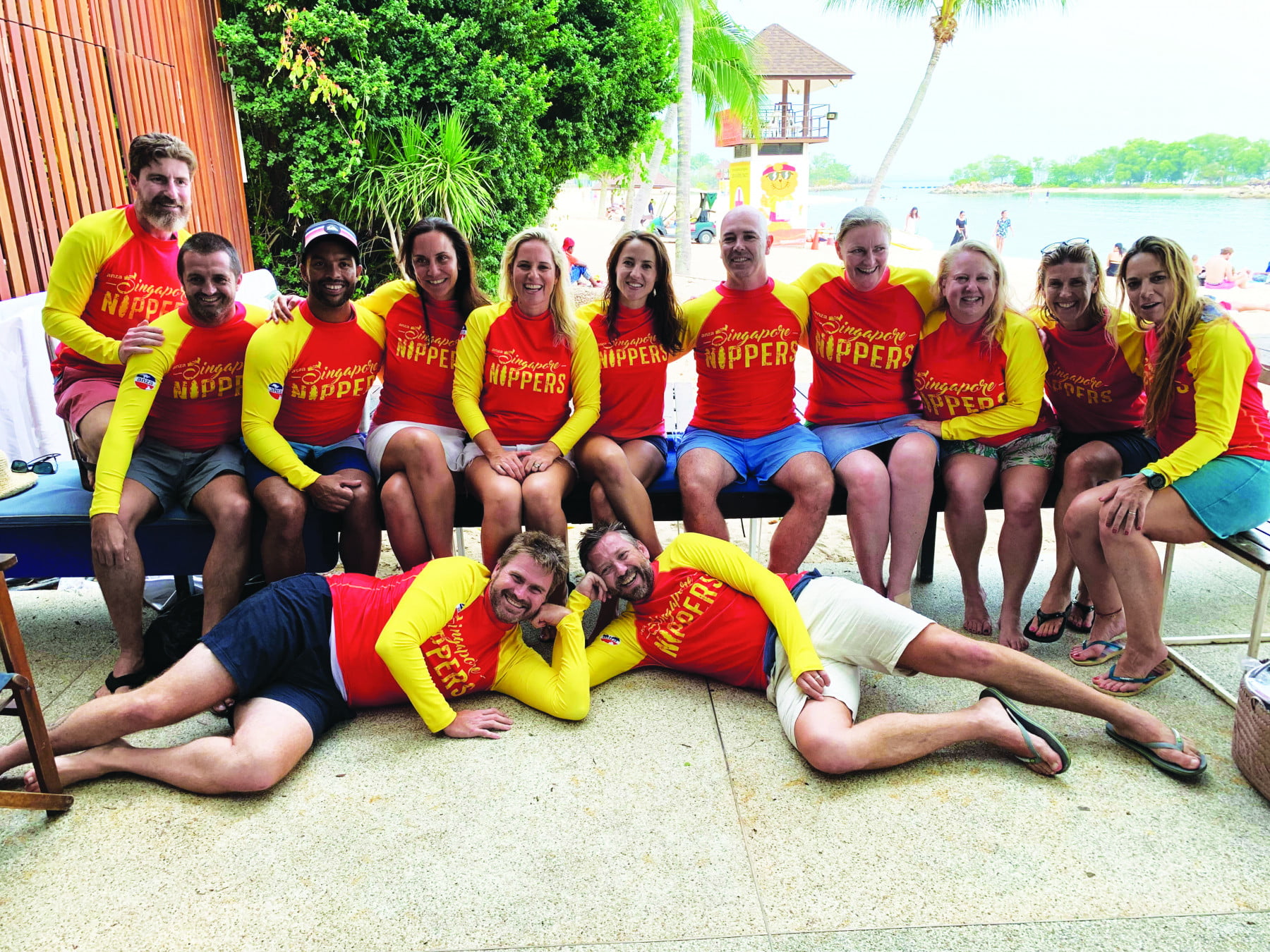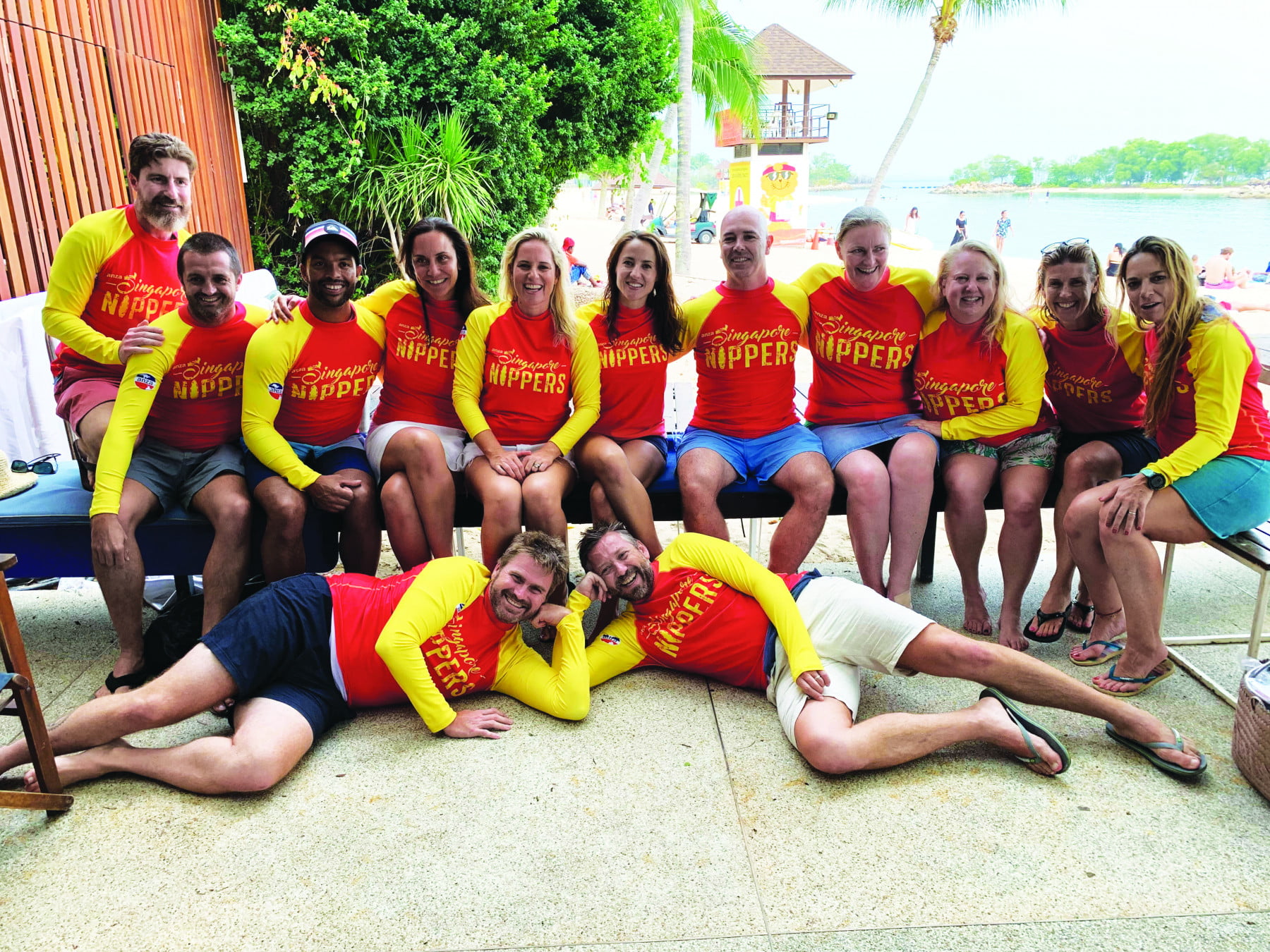 It's not about the waves
Our family comes from a small beachside town called Barwon Heads, in Victoria, Australia. One of the summer activities our kids participate in back home, are the Nippers programs. While we love Singapore, we've missed the beach terribly and we felt our kids were missing out. That was, until we discovered there was a Singapore Nippers program, held each Sunday morning on Sentosa island – where the water is always warm and the waves are never too big. Our seven-year-old daughter loves the water and was keen to sign up. I informed our friends back home that we'd just joined Nippers in Singapore. 'Singapore has Nippers? But there are no waves in Singapore!' were their responses.
We've learnt from our first few weeks of Nippers, lack of waves certainly doesn't stop this fantastic group of people from having fun, swimming, using the boards, and learning about vital water and beach safety skills. As a family, we are thoroughly enjoying our Sunday mornings at the beach. Along with socialising, parents are always needed to help in the water, set up beach games, gather boards, or man the BBQ, so there's always someone to chat to, or something to do. Even our four-year-old (who is too young to participate in Nippers this year), loves playing in the sand and water with the other younger kids.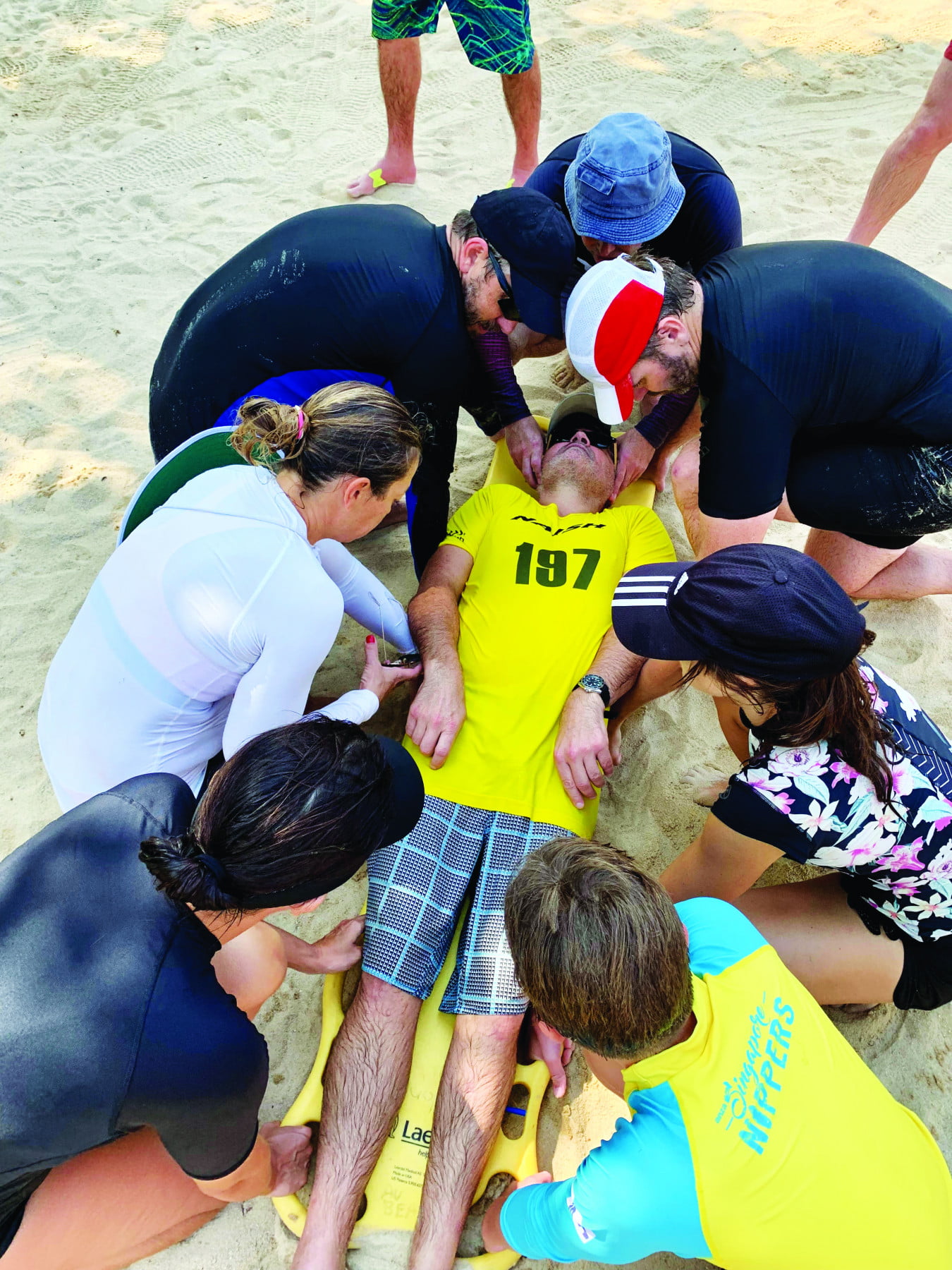 Bronze Medallion training
To ensure the safety of the kids in the water a ratio of one qualified Bronze Medallion holder to five kids is required. As most of the age groups are currently full, in order to expand the numbers of Nippers kids, there needs to be more qualified "Bronzies". Each year, trainers from Avalon SLSC in NSW come to Singapore to train up the next group. Last year, 13 participants successfully completed their surf rescue training. It was a proud moment for all when they received their red and yellow rashie and Bronze Medallions.
Jenn, one of the parents and program volunteer, completed her training last year. She gives us an insight into why she signed up and what skills she learnt:
"I grew up on the golden beaches of Queensland, Australia and had done my bronze medallion when I was younger, but had let it lapse over the years of moving abroad. When I realised I had the opportunity to do it again with ANZA Singapore Nippers, and in turn help support the club, I jumped at the chance. I'll admit the physical side of the course (qualifying swim and a run/swim/run) did make me a little apprehensive initially, but I didn't allow that to stop me from taking on the challenge.
I had hoped to get a little more swim fit, learn skills to be able to rescue people from the water and assist in providing first aid. What I didn't expect was the friendships I would make along the way. There is something about having your nose very close to someone else's butt on a board rescue that helps solidify a life long friendship! The trainers who came up from our sister club Avalon's SLSC had nearly 150 years of surf lifesaving experience between them. They knew their stuff! They were engaging, incredibly knowledgeable, relatable, but most of all fun! Knowing that I have the skills and ability to save someone's life is something I'm very proud of. I can't recommend this course highly enough."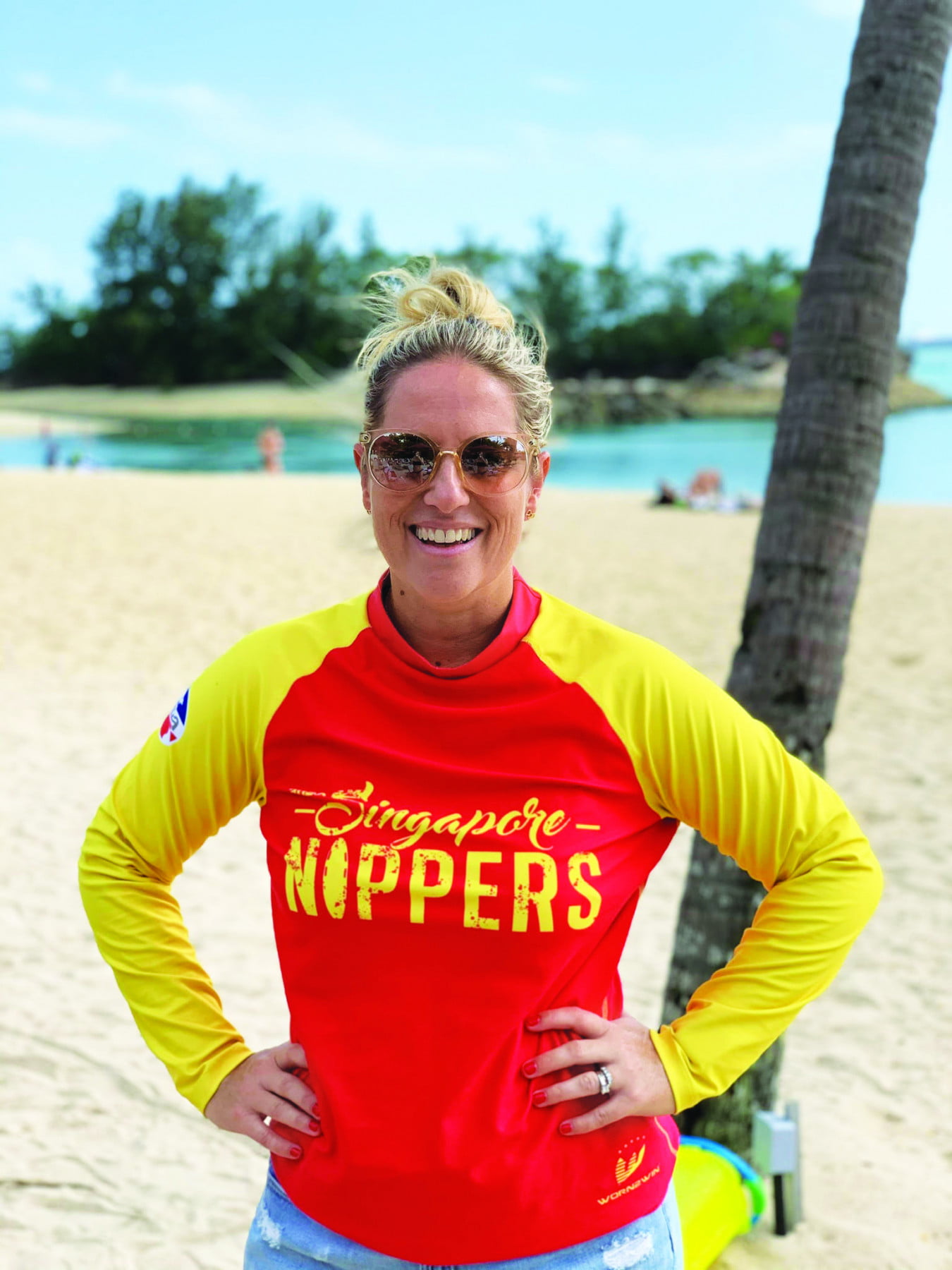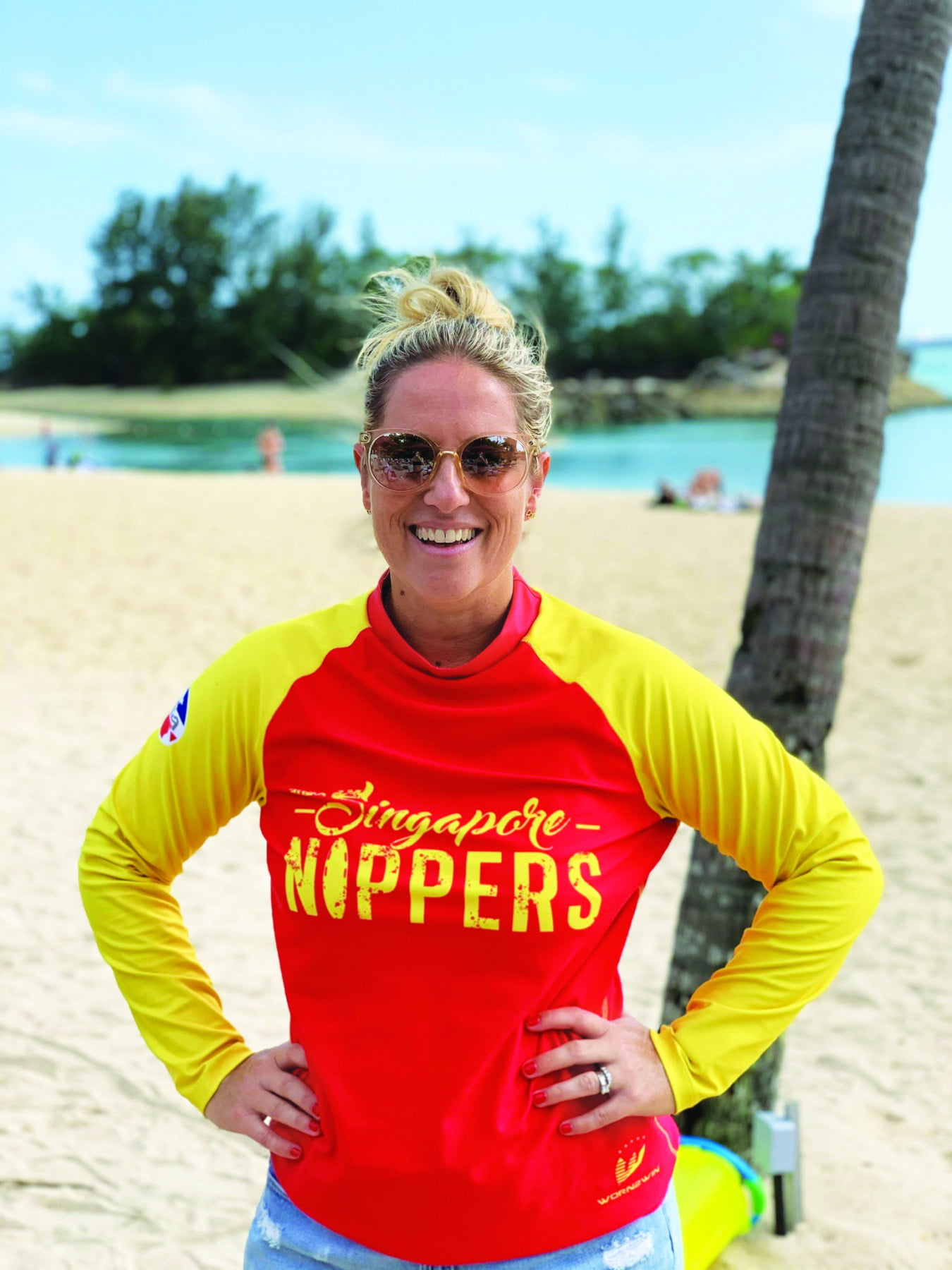 Become a bronzie!
The next Bronze Medallion training session is due to run in August 2020. If you're interested in joining us, please contact Singapore Nippers at sgnippersbm@gmail.com Please note that participants must be 15 years of older to gain this qualification.
Not interested in getting your bronze? There are many other volunteer positions available and the club welcomes sponsorship. Send an email to singapore.nippers@gmail.com