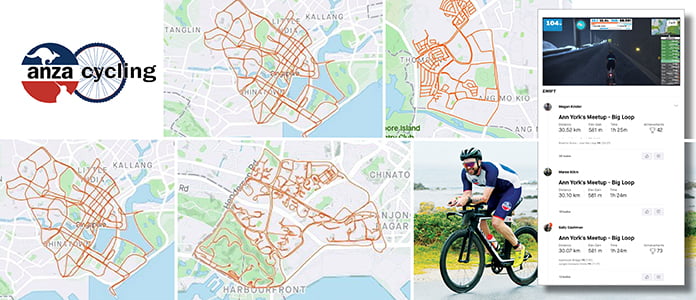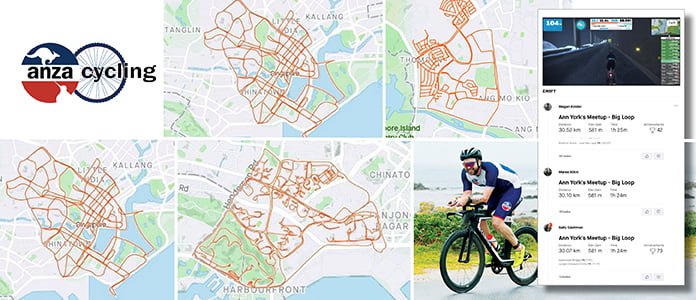 Knowing how much our members like a little bit of competition we thought the best motivation was to launch the #anzahoodhero challenge. Based on a pretty simple equation, the gauntlet was thrown down to members to see who could post the highest #hoodfactor ride. This determined by working out the ratio of kilometres ridden within the smallest radius – which also needed to include the member's home. We gave a few examples of how Google Maps could be used to determine the radius and the subsequent hood factor calculation and the members were off! It started out with some modest efforts of members doing laps around their blocks and soon ballooned into people discovering the tiniest nooks and crannies off each street within their immediate 'hood.
From the first week, we saw posts of #hoodfactors between 20-30, which is akin to a 70km ride, all done within a neighbourhood ratio of 2.5-3km or so. From there, well the competition really heated up! There were suddenly #anzahoodhero posts with an additional #HAF (#hoodaltitudefactor) element attached, where some members were claiming additional climbing points. The jury is out as to whether this will be counted in the final tally for the determination and crowning of the official #anzahoodhero come the end of the Circuit Breaker, but for now there are still plenty of people out exploring their neighbourhoods, in pursuit of winning the overall #anzahoodhero challenge.
Notable entries so far include;
Steven Wong, who (somewhat insanely) rode a 450m lap circuit 101 times for a total of 45.05km and #hoodfactor of 508; Anna Bryant who rode 101km within a 2.8km radius, with 456m of elevation for a hood factor of 36 and a #hoodaltitude factor of 162.9 and Hish Scarff who rode 165km within a 1.2km radius for a #hoodfactor of 137.5!!
VIRTUAL GROUP RIDES
For those members who are lucky enough to have an indoor trainer setup at home there's been excellent opportunities for virtual group rides and races across the club via platforms such as Zwift, Trainer Road and Rouvy. The virtual nature of these rides has even allowed us to ride together with some of our old buddies – former ANZA members, who no longer live in Singapore, still have a strong affiliation with the club. Sunday morning has been the designated Club Ride for riders from different speed groups to tackle the same course, starting (but not necessarily finishing) at the same time. Lots of different chat-groups and comms platforms operate alongside these virtual group rides, so while we're all spinning away in the (sweaty) comfort of our own home we can still simulate a social ride and have a yarn along the way. Massive thanks to club members Alonso Vargas and Ann York in particular for pulling everyone together for these meetups!
Join ANZA Cycling and be part of the #anzahoodhero challenge and virtual rides here. https://newt.anza.org.sg/sports/cycling/