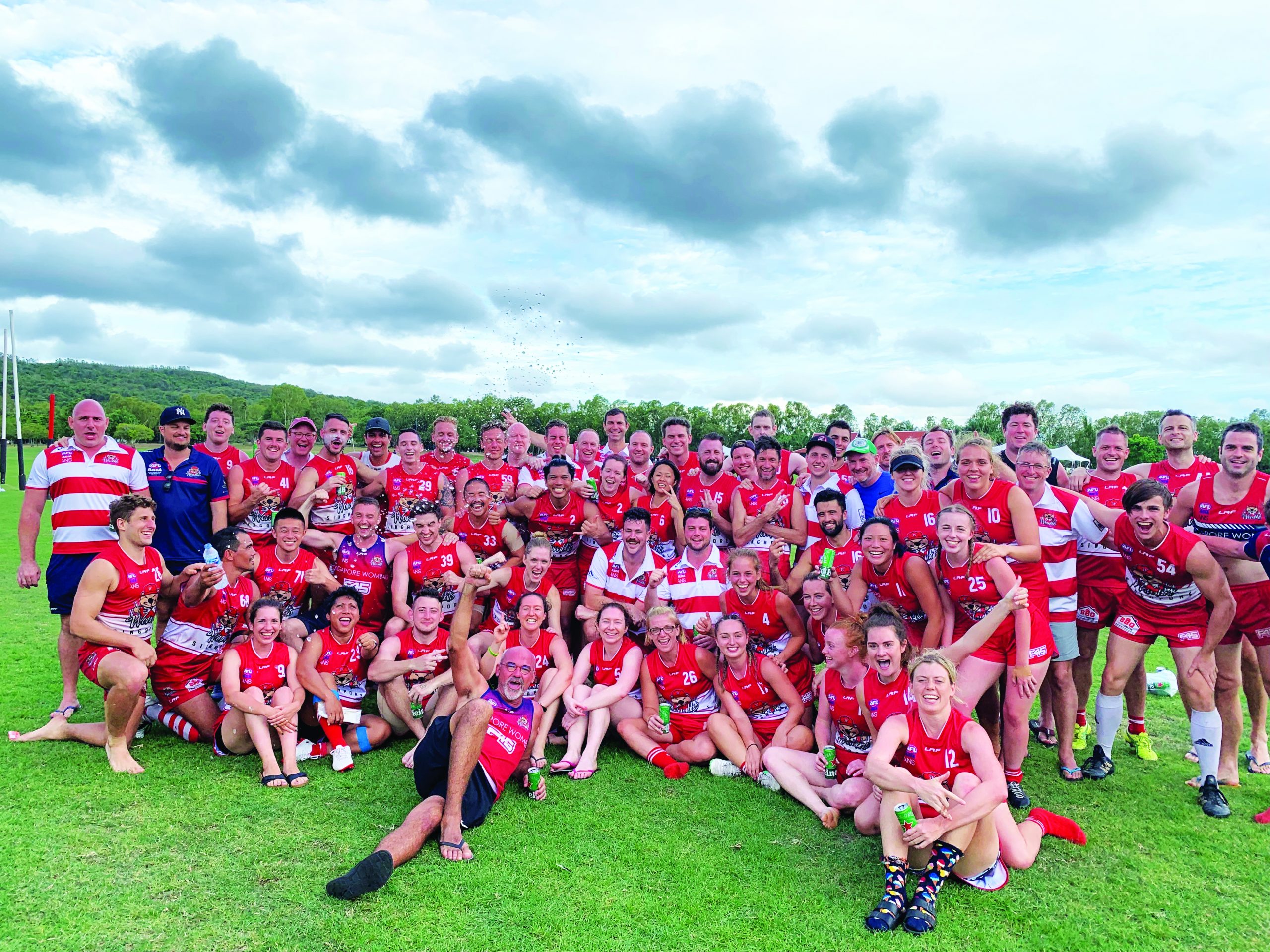 ANZA Singapore Wombats Communications Manager Ben Adams has been involved with the group for six years. "We're so proud of the acceptance, camaraderie and mateship that the club exudes," says Ben. "No matter what country you're from, what skill level, what fitness level – the Bats welcome everyone with open arms. Time and time again we hear from members how the Bats was a highlight of their time in Singapore."
WHAT DO THE WOMBATS OFFER?
We know it can be lonely and hard moving to a new country and the Wombats is a great way to become part of a community and find a group of friends. We train, play home games and tour on a weekly basis (except when there are long weekends), and all are welcome. Other benefits of membership include playing and training kit, sponsorship perks, overseas tours, social events such as our season launch, golf days, in-season functions, and the Royal ANZA Wombats Ball.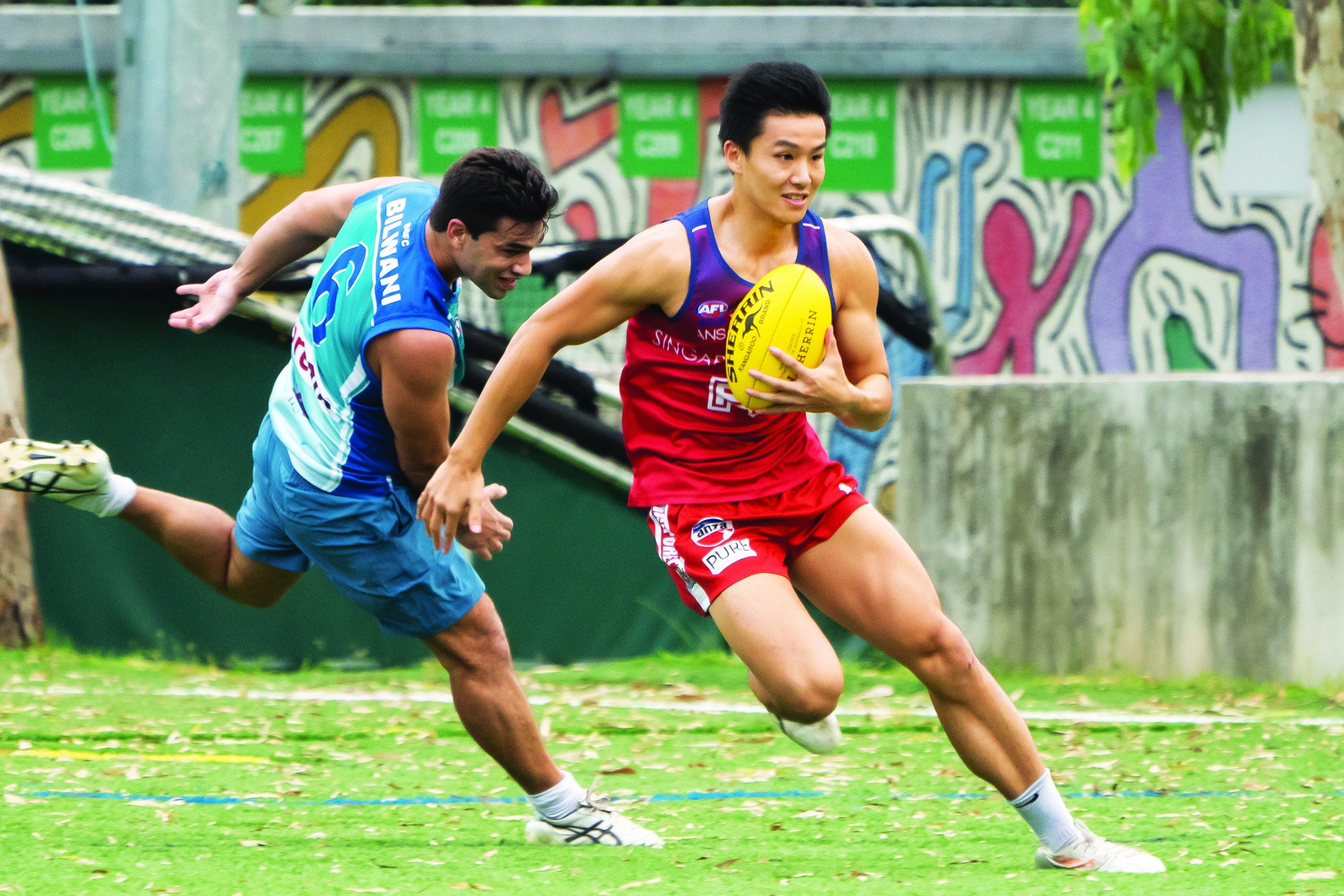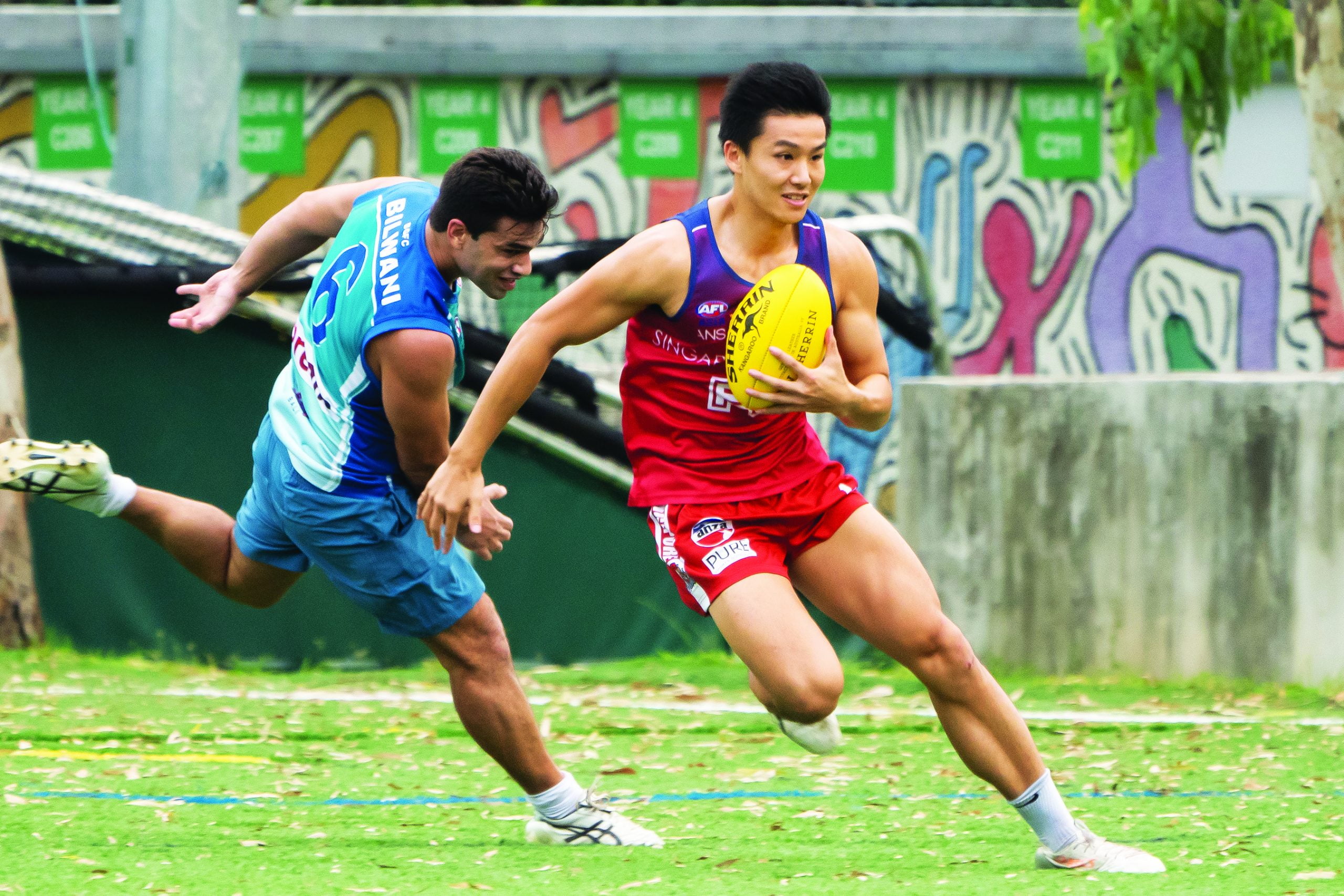 GET INVOLVED
If you're a current ANZA member, you can join our training sessions to participate or have a look and see if it's for you. Our schedule is published on TeamApp. Just download the free app and search for Singapore Wombats. Drop us a WhatsApp to 8350 4798 or email
info@singaporewombats.com to let us know to keep an eye out for you.
We train Saturdays 1-3pm (Men's), 3-5pm (Women's) and occasional Thursday nights from 7-9pm, closer to the Asian Championships. These sessions are all held at the Centaurs Sports Fields at Turf City, just behind The Grandstand.
We also regularly get together to watch the footy live at Dallas, Boat Quay (especially on a Friday and Saturday), we have running sessions at MOE, Evans Rd and Fort Canning, and even some group exercise classes with our sponsor F45.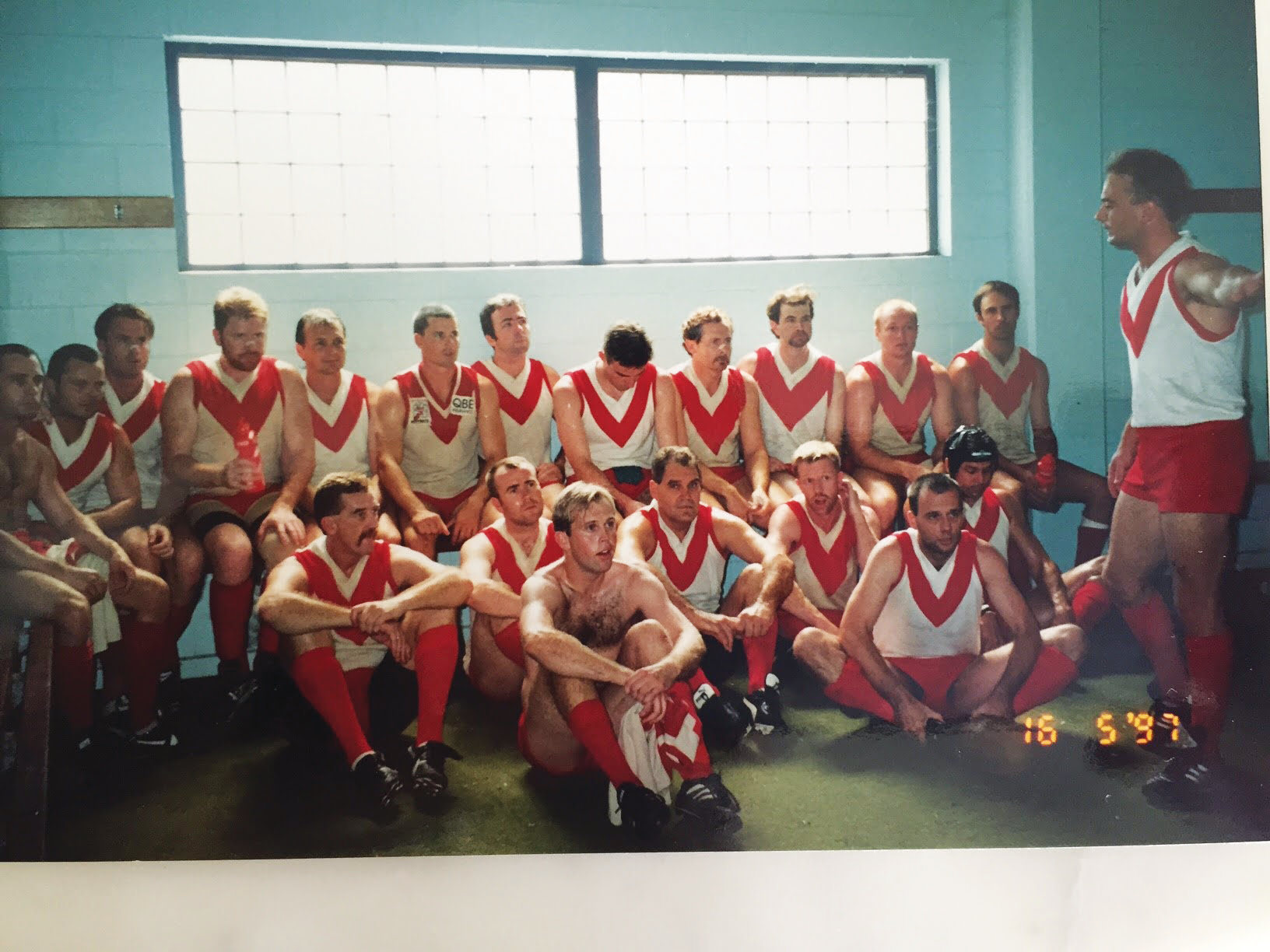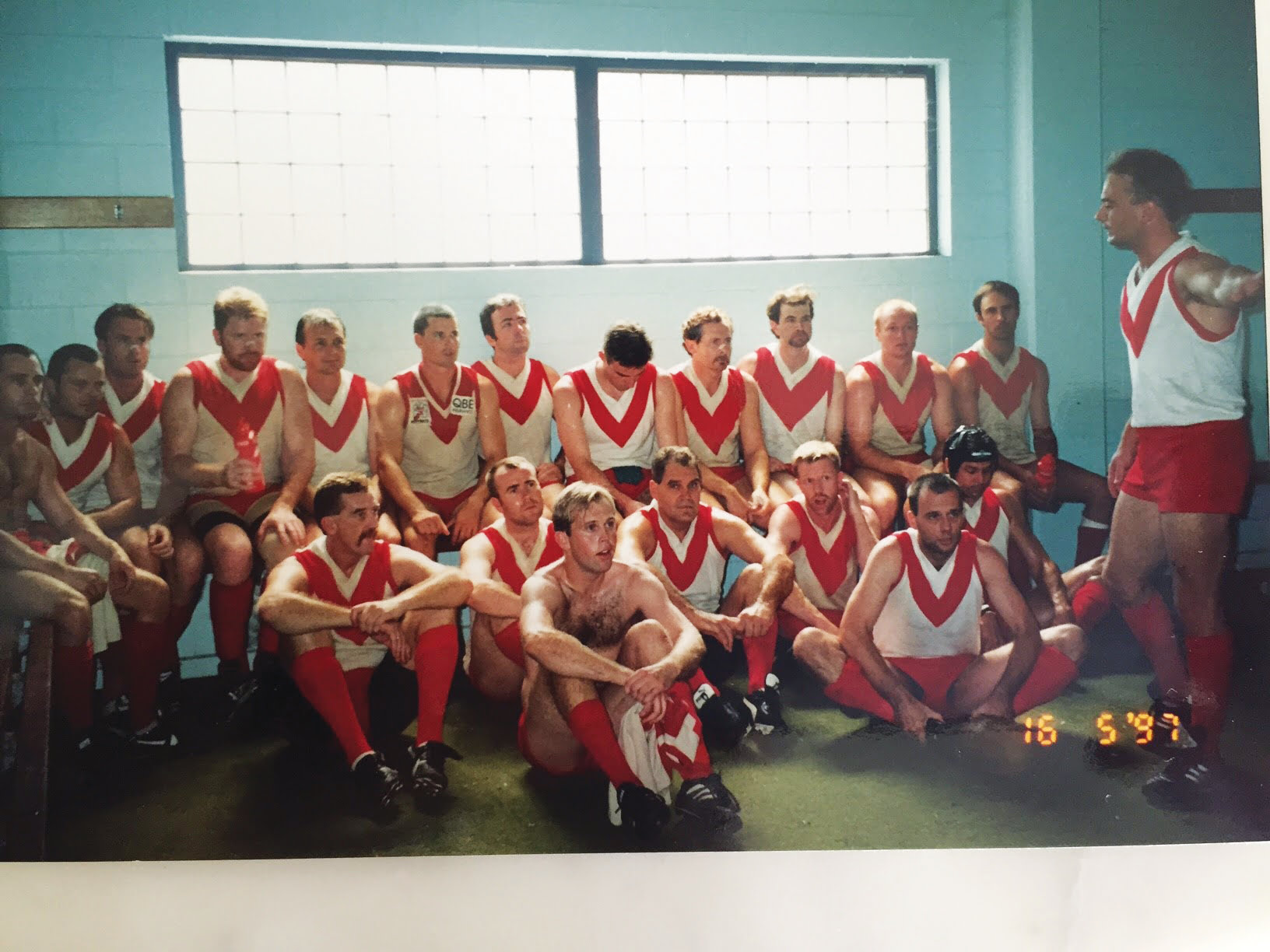 HISTORY
The Singapore Australian Football Club (SAFC) was formed on 24 April, 1993 by 10 homesick, football deprived Aussies. Through a series of recruitment drives, a playlist was assembled that made weekly intra-club games a reality. With an influx of expats to the Asia Pacific region during the 90s, several other Aussie Rules teams appeared on the scene. This provided the club with an opportunity to travel regionally. In 2019, The Wombats added their first ever Women's team – the Wombettes! A fantastic first campaign saw them place in the top four at the AFL Asia Championships – winning many admirers for their tough and skillful brand of footy. The squad continues to grow each week as more women take up the chance to play the great game of AFL in Singapore.
VOLUNTEERS
A club like ours simply couldn't exist without its volunteers. There are those in formal roles on the committee who put in hundreds of hours of unpaid work, as well as many others who give up their time to coach, do artwork, assist in events, and a whole bunch of other stuff behind the scenes.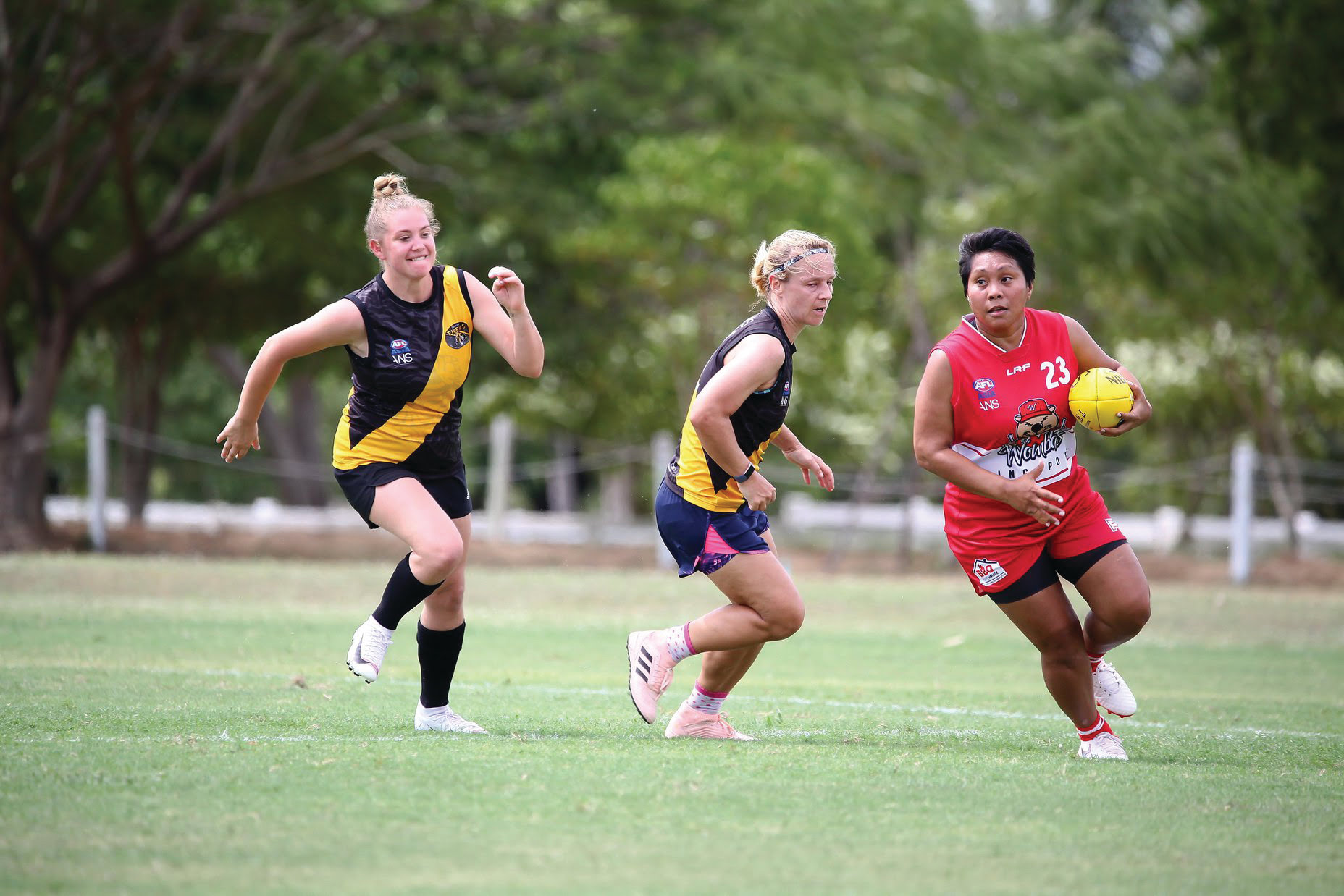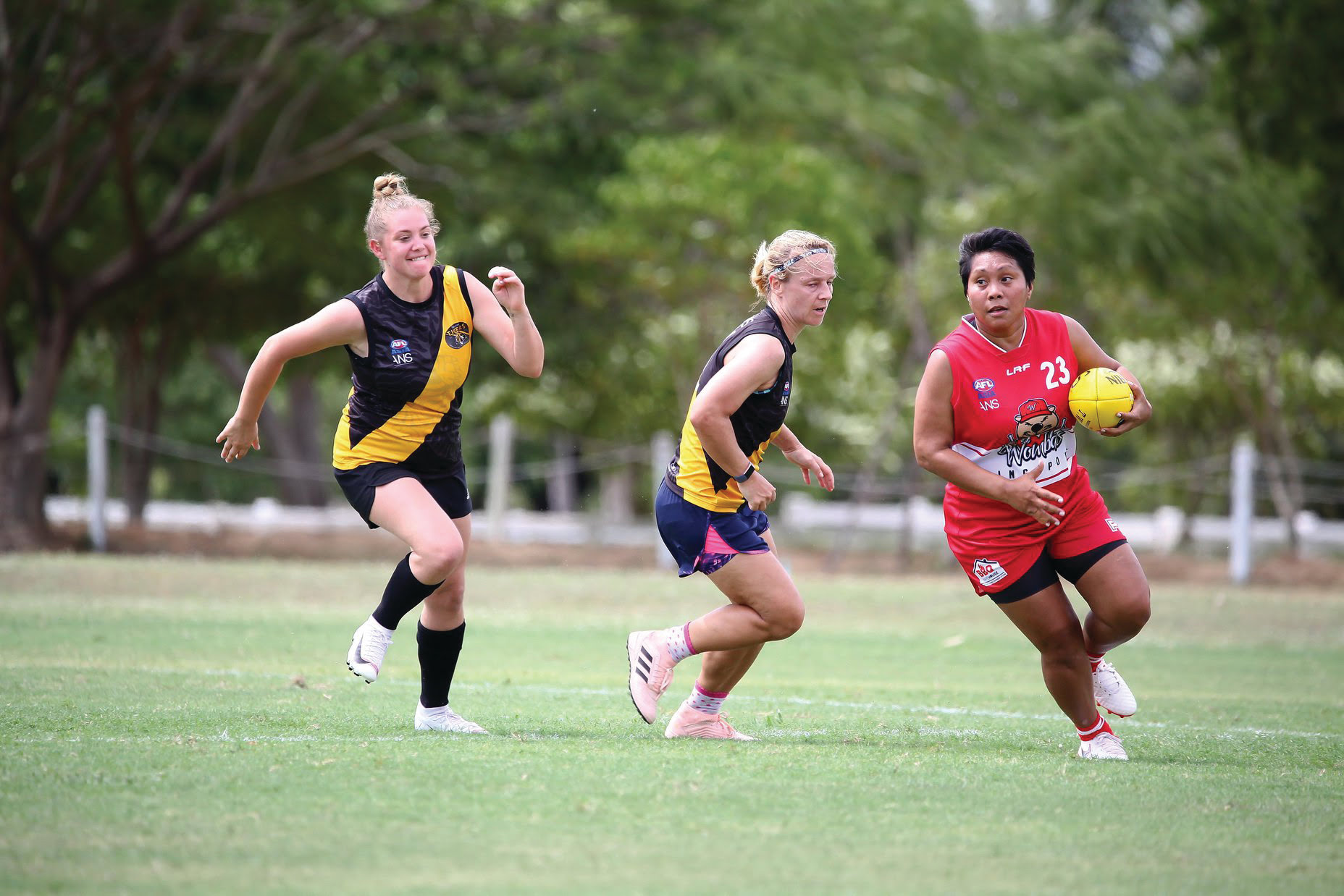 UNFORGETTABLE MOMENTS
At the 2016 Asian Championships in Ho Chi Minh City when Trevor "the dog" Johnston and Gavin "New Gav" Holker were able to play together with their sons Seb and Codey respectively. Footy in Asia has given so many people the chance to extend their playing careers and has created memories like this for families.
Mention must be made of Sinead "Red" Kennedy from the Wombettes, who was crowned the AFL Asia Player of the Tournament in her first ever Asian Championships. She tore the opposition to shreds all day and is well on her way to another dominant year in 2020.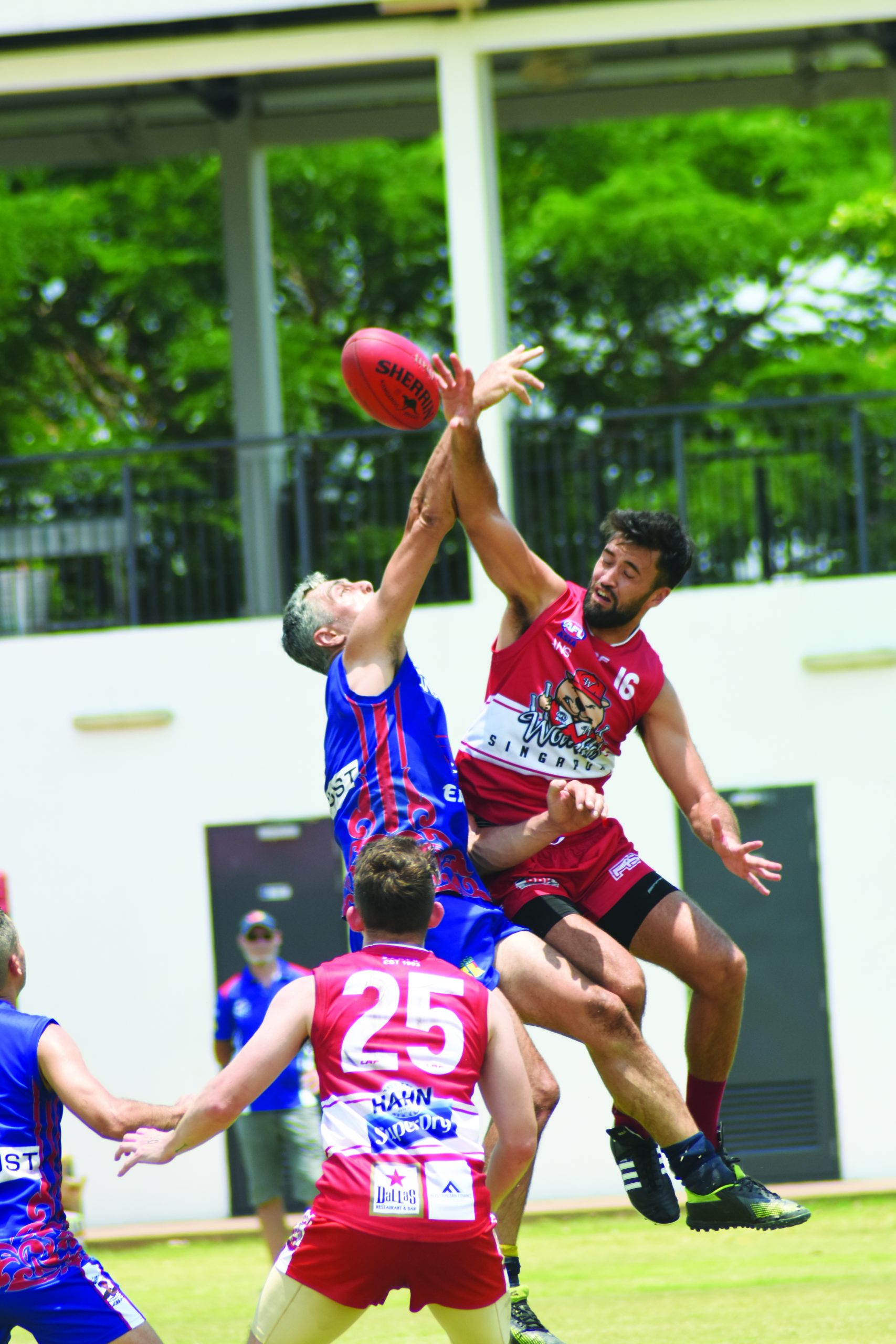 TOURING
Each season includes at least four trips around SEA, plus the Asian Championships. The Wombats travel to China, Hong Kong, Indonesia (Bali and Jakarta), Japan, Malaysia, the Philippines, Thailand, Cambodia, Myanmar, and Vietnam and host teams from these countries. 2019 saw us visit Cambodia, Phuket, Kanchanaburi in Thailand for ANZAC Day, Bali, Shanghai for the Port vs Saints AFL game and the Shanghai Cup tournament, Jakarta, and then finally Pattaya for the Asian Championships.
COACHES
Ed Clarke coaches the men's team and Mark "Bondy" Sinclair coaches the Wombettes. Both do this on a volunteer basis and bring great expertise to the table. Ed was drafted by the Sydney Swans once upon a time – though now competes in triathlons so he can also bring a great deal of knowledge on fitness and nutrition to the squad. Bondy played footy at the highest amateur levels down in Geelong, but also has three exceptionally talented and athletic daughters that have prepared him well to handle 40 Wombettes on a weekly basis.
Sign up now at anza.org.sg/sports/wombats-afl
WHAT THE PLAYERS SAY:
Vincent Ng
"Wombats has been great for me because I've been able to make friends, while playing a sport I love. As the years roll on, the amount of friendships made are increasing."
Catherine Maclean
"The Wombettes have become my second family and I can't imagine finding a more supporting, fun-loving, diverse, connected group of ladies (and our fantastic coaches)."
Ross Lidonnici
"I've loved the team comradery and everyone involved in the club has made me feel so welcome from day one. I'm used to having a really big circle of family and friends back home and one thing I miss is the constant banter. There's no shortage of that with the boys, so being involved in the club has been great in the settling in process!"
Kimberly Chow
"I love that I know what my Saturday plans are; training during the day and a Wombettes night out at Boat Quay with the girls. My teammates are my family, and I love that I can turn to them for anything. Life in Singapore wouldn't be anything without these girls!"
Carris Chen
"I'm much fitter than I was, had some amazing experiences playing at Champs, and have such an awesome and supportive network. The Club embodies 'Work Hard, Play Hard'. It's hard to stop me from raving about AFL to my mates these days!"