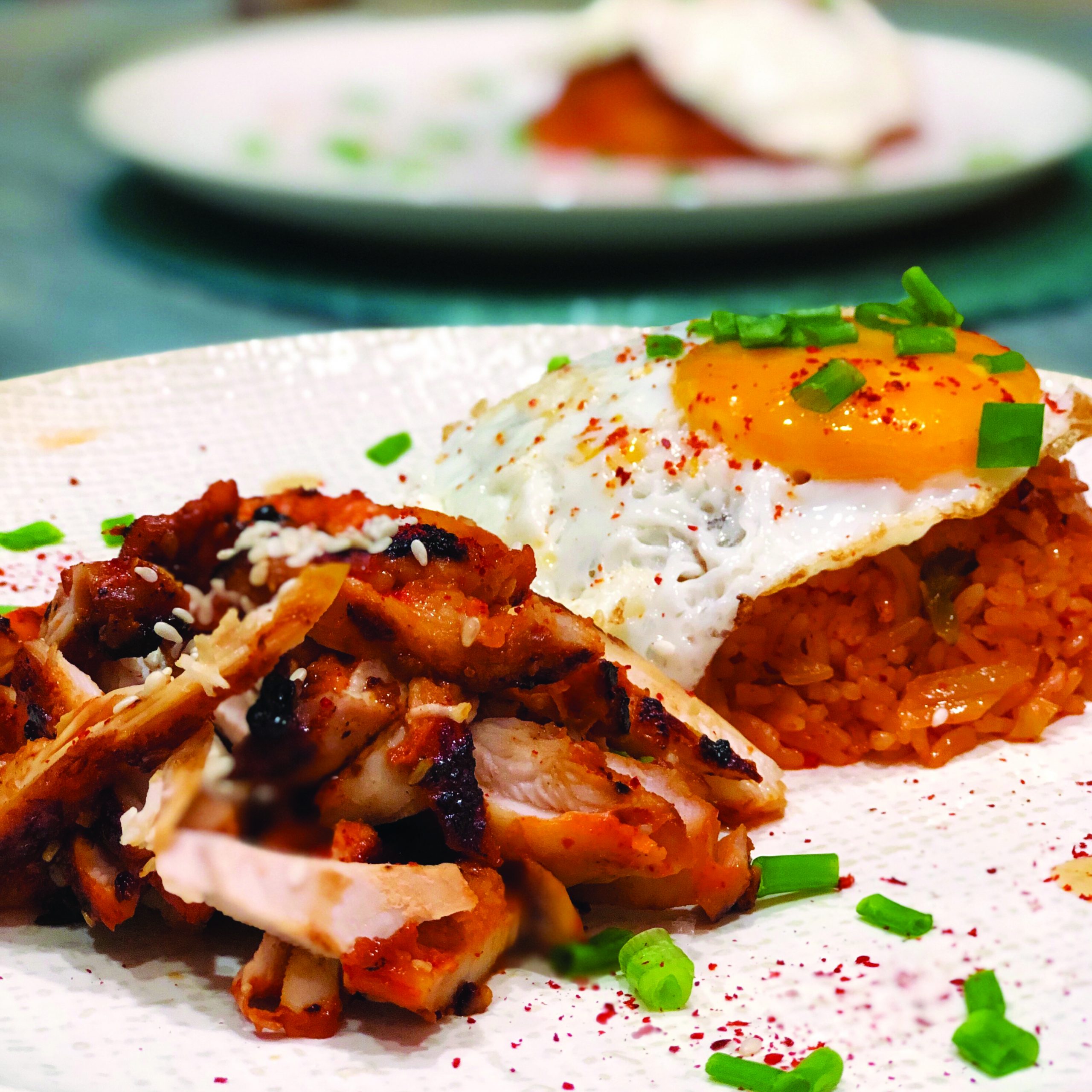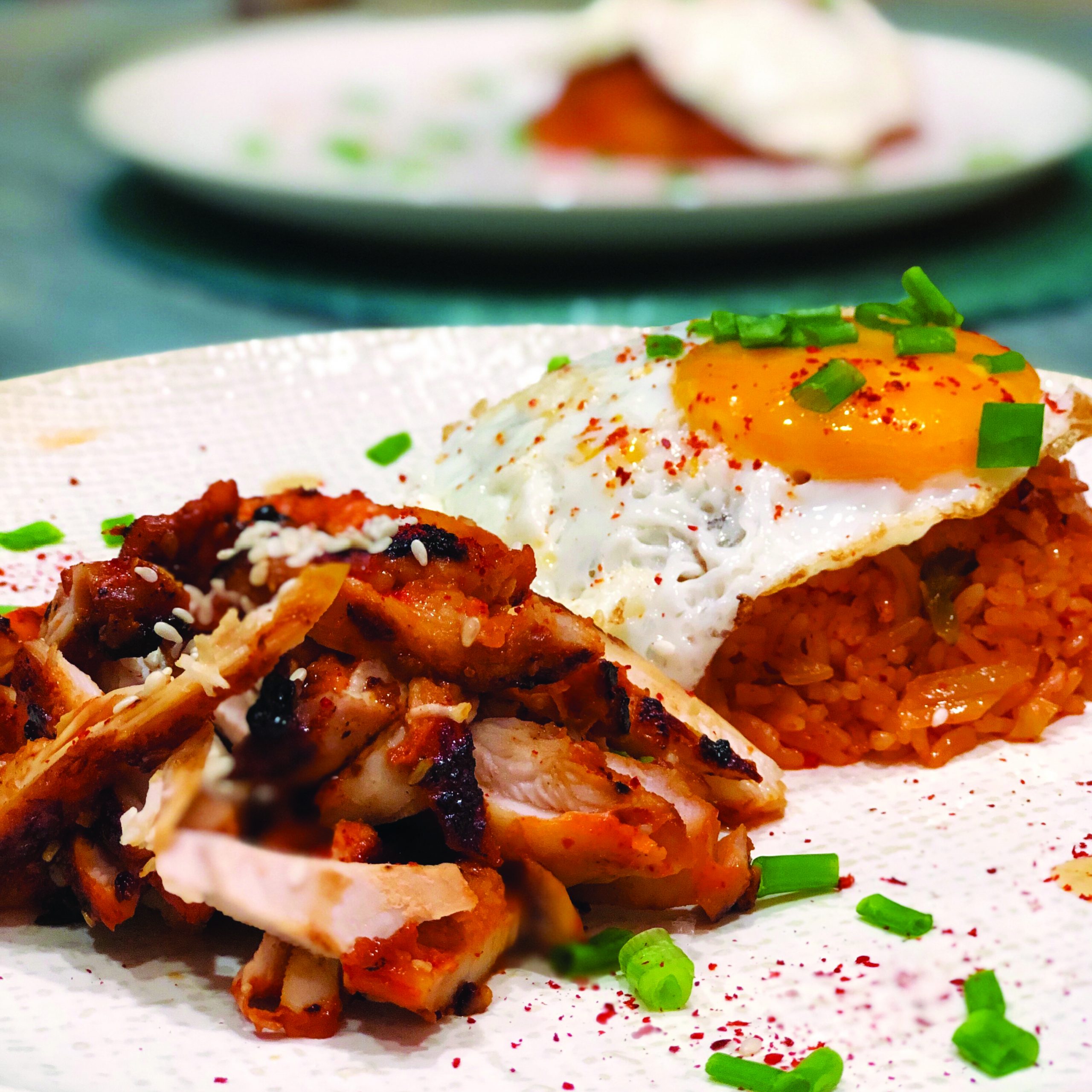 Ingredients 
Chicken:
2 tbsp soy sauce
1 tbsp honey
1 tbsp rice vinegar
1 tbsp Korean chilli paste (gochujang) – available in the Korean isle of supermarkets
1 tbsp grated ginger
1 tbsp sesame oil
1 tbsp toasted sesame seeds
3 grinds black pepper, or to taste
Pinch of sea salt or kosher salt
3 cloves garlic, grated
2 large spring onions or scallions, finely chopped
4 chicken breasts
Vegetable oil, to brush lightly on grill
Kimchi Rice:
3 bowls steamed rice
2-3 whole spring onions, chopped
1 cup chopped kimchi (salted and fermented vegetables)
¼ cup kimchi juice
¼ cup water
2-3 tbsp gochujang
1 tsp sesame oil
2-3 tbsp vegetable oil
1 spring onion, chopped
1 tbsp toasted sesame seeds
4 fried eggs (sunny side up), for garnish
METHOD
Chicken:
1. In a large bowl, whisk together soy sauce, honey, vinegar, chilli paste, ginger, sesame oil, sesame seeds, black pepper, salt, garlic, and spring onions.
2. Place chicken breast in a large ziploc bag and pour in the marinade, close bag and bash chicken breast with a rolling pin to flatten it a bit (this will help tenderise the chicken).
3.  Cover and place in the fridge for at least four hours and better yet, overnight, to let the flavours infuse.
4. To cook, bring a grill or griddle pan to medium-high heat.
5.  Brush lightly with vegetable oil.
6.  Shake the excess marinade off the chicken and place on the grill. Grill until cooked through, flipping once, about 3-4 minutes on each side. Let rest in a warm place before slicing. Serve hot with grilled vegetables or kimchi rice.
Kimchi Rice:  
7. Heat vegetable oil in a large wok
8.  Add spring onion bulbs and chopped kimchi and stir fry for about a minute.
9.  Add rice, kimchi juice, water, and gochujang.
10.  Stir all the ingredients together for a few minutes. Add spring onion greens, stir well. Add sesame oil and remove from heat.
TIP: To make Korean chilli mayo simply mix a teaspoon of gochujang with 2-3 tablespoons mayonnaise.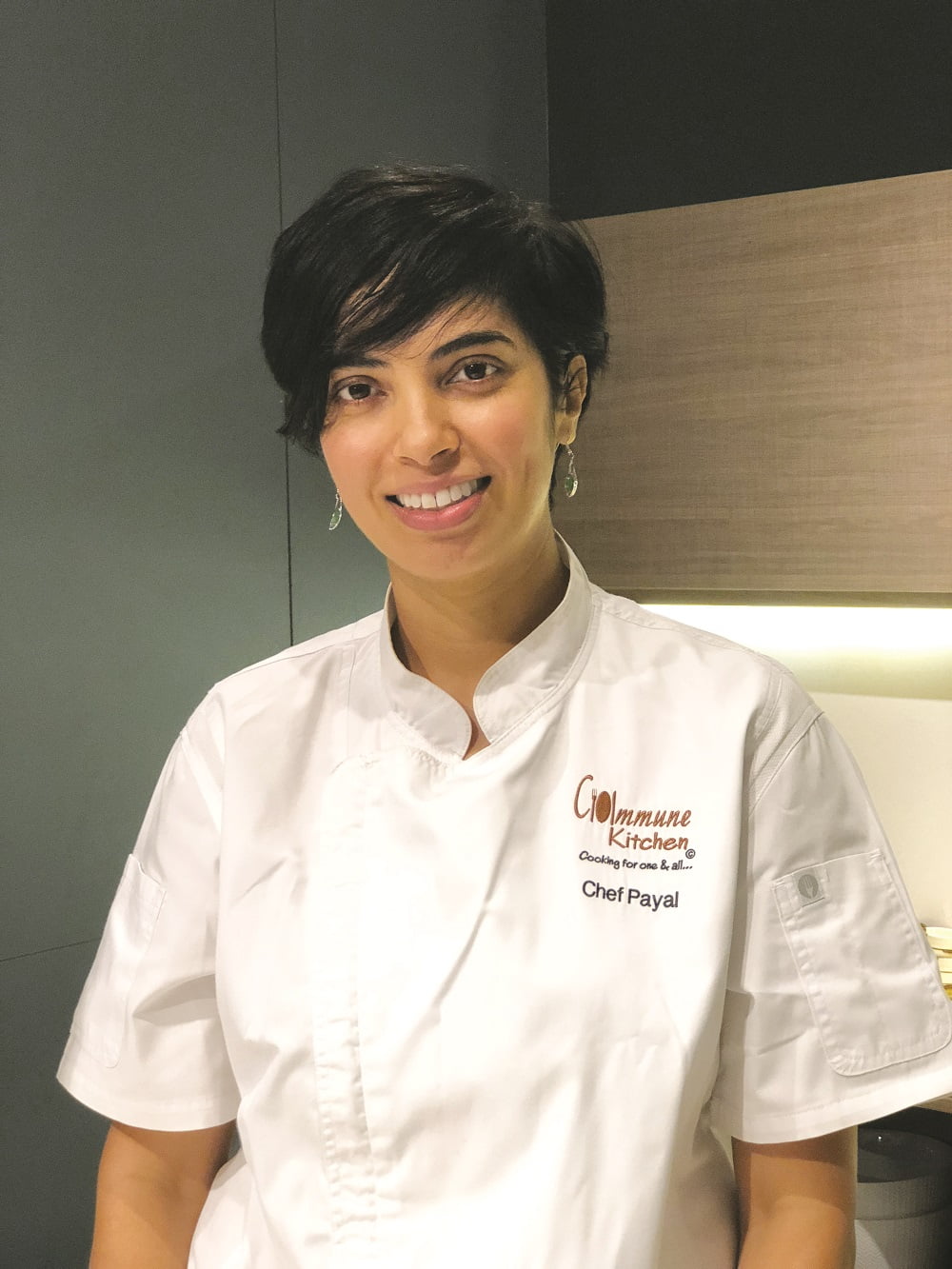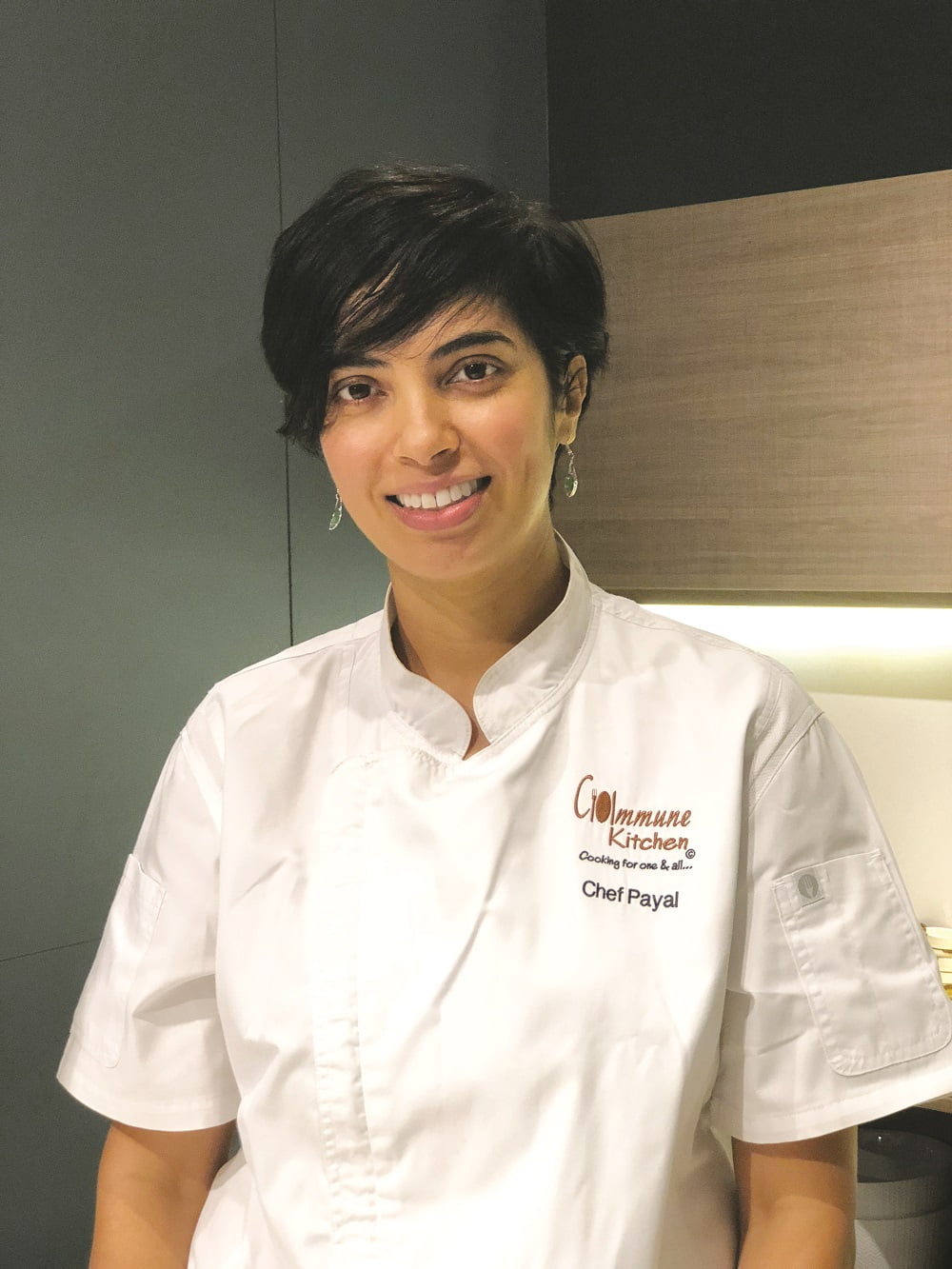 Long term expat Payal Thakurani is an author, consulting chef, cooking instructor and founder of Commune Kitchen. She hosts cookery classes to promote healthy homemade cooking and also organises corporate team building at her studio in Downtown Gallery.
For cooking class updates, free recipes, or to order
Payal's cookbook, visit communekitchen.com
Facebook: facebook.com/communekitchensg
Instagram: communekitchensg