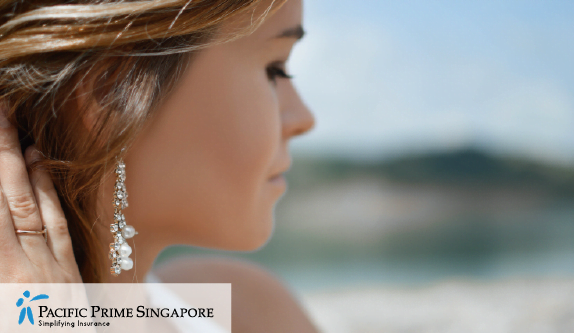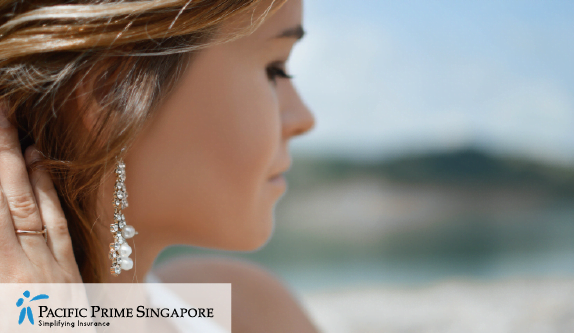 Whether it's a wedding ring, a luxury handbag, or a family heirloom, everyone has prized possessions. Often, their value is more symbolic than financial. For example, it's the memory of a surprise proposal at your favorite restaurant or a gorgeous painting you fell in love with at first sight. It's natural to want to protect these valuable possessions and safeguard them against losses or damage. The experts at Pacific Prime Singapore offer some tips on jewellery and valuable insurance options in Singapore and beyond.
What does jewellery insurance cover?
Jewellery insurance, such as the Jewel Plus policy from Pacific Prime Singapore and Chubb Singapore, protects your treasures from a variety of losses, including;
All-inclusive coverage: From gemstones to watches to sculptures, jewellery insurance covers a wide spectrum of valuables.
'All risks' coverage: Protects you against thefts, losses, damages, disappearances, fire, and natural disasters.
Worldwide coverage: Misplaced your necklace on a trip to France? You're covered.
Coverage for new items: Shop to your heart's content knowing that whatever new piece you buy will be automatically covered up to 25% of the sum insured.
High replacement value: Replacement value covered is up to 125% of jewellery value.
Sets and pairs coverage: Lost only one item in a set? You'll get full coverage anyway.
How to evaluate and insure jewellery
Your premiums depend on your valuables. Usually, an insurer will ask you for the estimate or appraisal of your items. You may need to hire a specialist to evaluate family heirlooms and art pieces. Alternatively, you can provide purchase invoices to determine the insurable value. Don't have any of these available? Jewel Plus offers a free appraisal through its partners.
Secure jewellery insurance with a trusted insurance broker
Reputable insurance brokers, such as Pacific Prime Singapore offer a free, personalised quote. Feel free to contact them for impartial advice, and answers to any insurance questions you have. Jewel Plus is also exclusively distributed by Pacific Prime. Interested to learn more? Check out their guide to jewellery insurance.
Aside from jewellery insurance, they also offer a wide variety of insurance products, such as private health insurance, and business insurance.