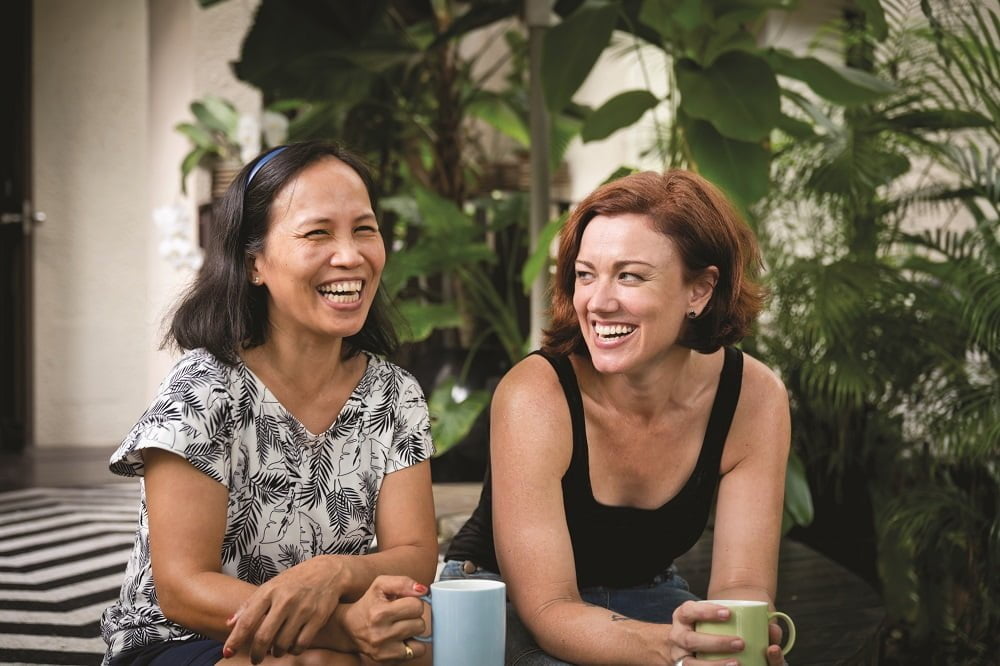 Singapore Sisters – Celebrating the Lives of Foreign Domestic Workers in Singapore by Hayley Durack is a photographic celebration of the role of Domestic Foreign Workers in Singapore. 100% of the profits go to HOME (home.org.sg) – an organisation which supports, empowers and upholds the rights of migrant workers in Singapore.
Through documenting the lives of 32 helpers, these beautiful photographs recognise the hundreds of thousands of FDW's who leave their home country to seek work as helpers in Singapore. These women become an integral part of families – often having left their own children, to nurture and care for ours. We talk to Hayley about the project and the images she captured.
What made you want to capture the lives of FDW's?
When I first moved to Singapore, I couldn't imagine how a 'helper' could move in and work with a family. We took the leap of faith and hired beautiful Edith to join ours. I became more curious and intrigued by how her life worked alongside ours. She had a complex life of her own back in the Philippines. I also started to realise how much we have in common: we share a similar drive for giving love and wanting to be loved, we're both mums and have had three children each, we are exactly the same age, we work to support our lifestyle, we both love a giggle and are happiest on an outdoor adventure.
At the same time, helpers are quite vulnerable?
Helpers are incredibly vulnerable. Their experience relies entirely on the family they live with. Each time they move to a new family they are making a huge leap of faith – much bigger than ours. I want people to be amazed by these brave and talented women – not feel sorry for them. I want them to be acknowledged for the wonderful contributions they have made to our lives.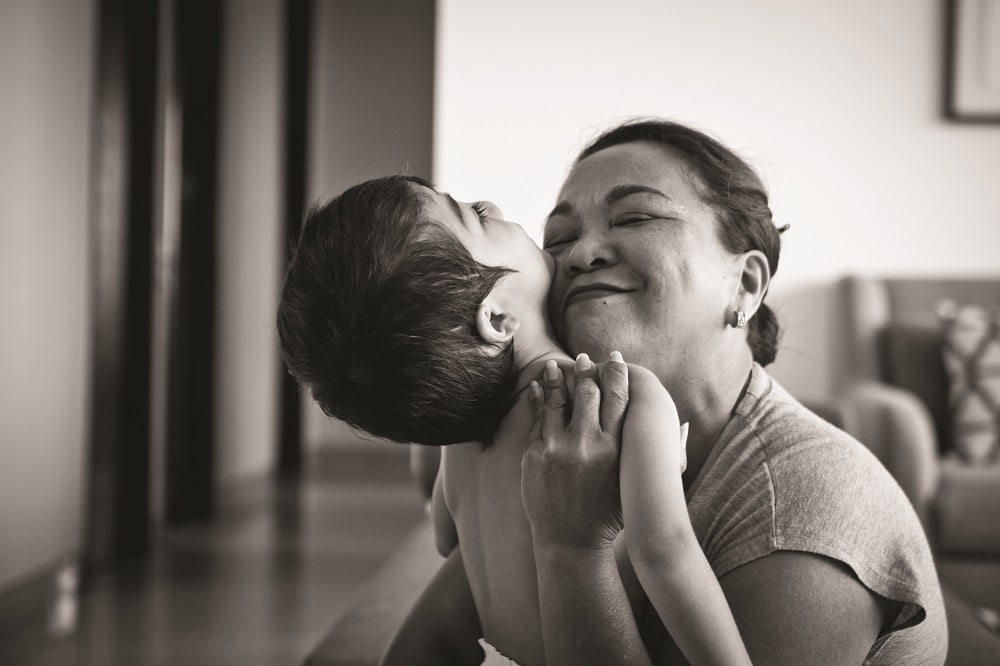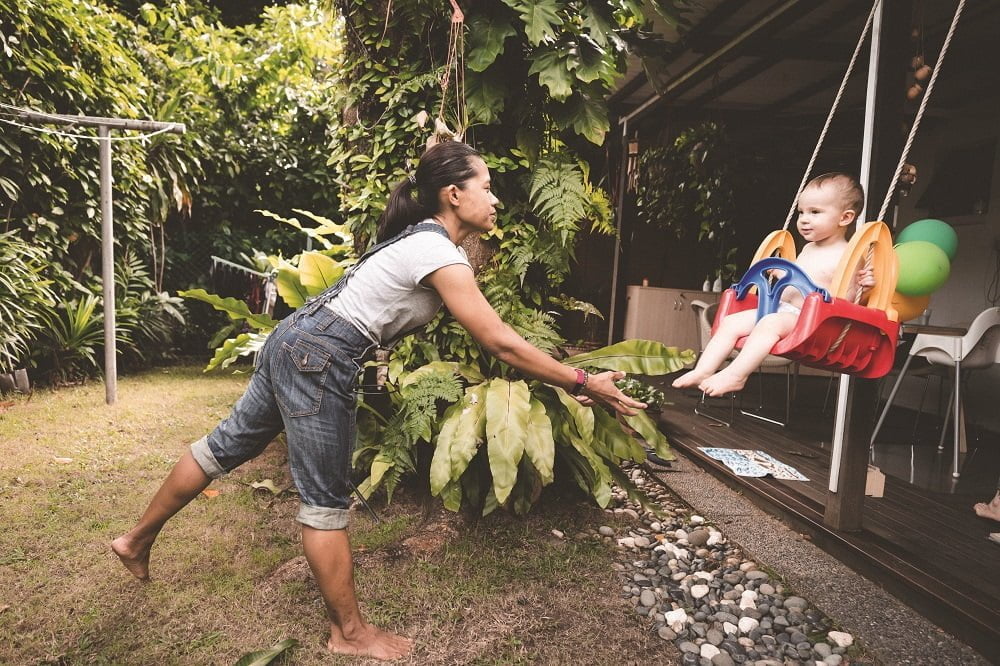 What do you admire about helpers?
They deeply connect with our children, they cook, clean, walk dogs, buy groceries, greet and care for our guests, help with gardens, wash endless amounts of laundry, assist with homework, help calm a tantrum (both children and adults) and the list goes on. Helpers take multi-tasking to a whole new level; they learn and even predict our needs and make 'magic' happen in a calm and polite manner. They are truly talented, trustworthy and skilled in the art of 'helping'.
How did the book come about?
The images in this book are predominantly taken from shoots where I was commissioned to photograph a family. What always struck me about these women was their natural kindness. They would be there in the shadows, supporting their employer, wrangling unpredictable toddlers and overactive pets whilst quietly going about their daily role in the background of a photo shoot. During the shoot, either I asked, or a member of the family asked if their helper could be in some photos too. Their smiles! They would beam with pride, smiling from ear to ear to be asked to join in a photo.
Over the years, I have built up an archive of images of these beautiful ladies. It was time to put them into a book to pay tribute and reveal some of their stories: the sacrifices in leaving their home county, their dedication to hands-on domestic work and the love they bring to our children and family lives – helping Singapore to function as the economic success story it has become.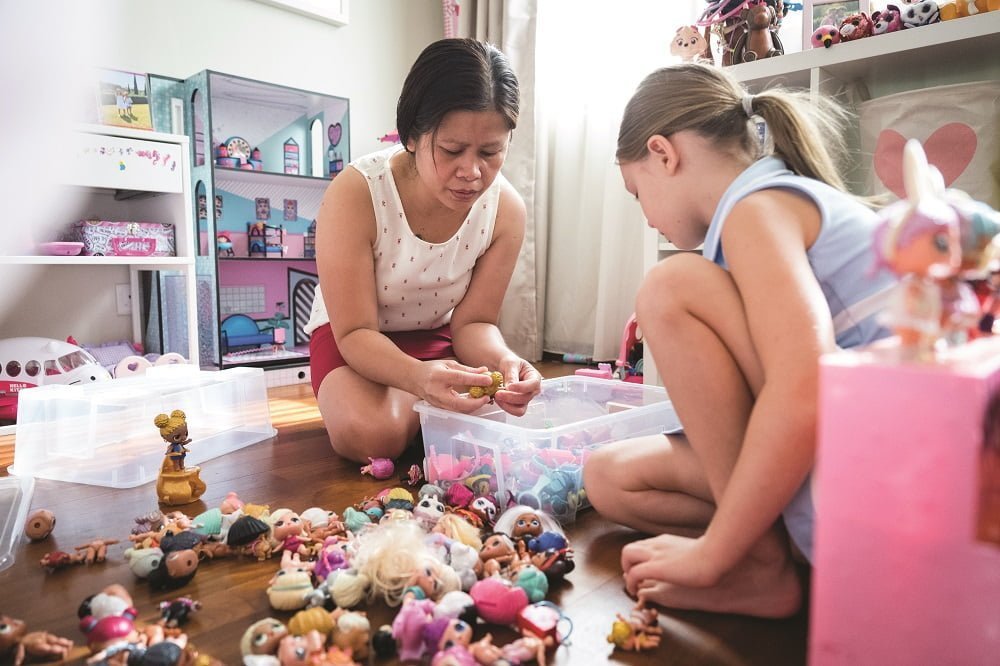 What role did HOME play in this project?
I approached them and simply told them I wanted to create a book and I wanted 100% of the profits to go to them. I've wanted to do this project for years and had to just make a start. HOME were pretty thrilled!
What stories of sacrifice and strength did the women share with you?
Leaving their children, partners and hometowns in the search for work and a more secure future for their children; it has to be the hardest sacrifice a mother can make. They miss holding and touching their kids – who they sometimes don't see for years at a time. Often these women are the major breadwinner for their family, with many pressures from all members of the family relying on their finances.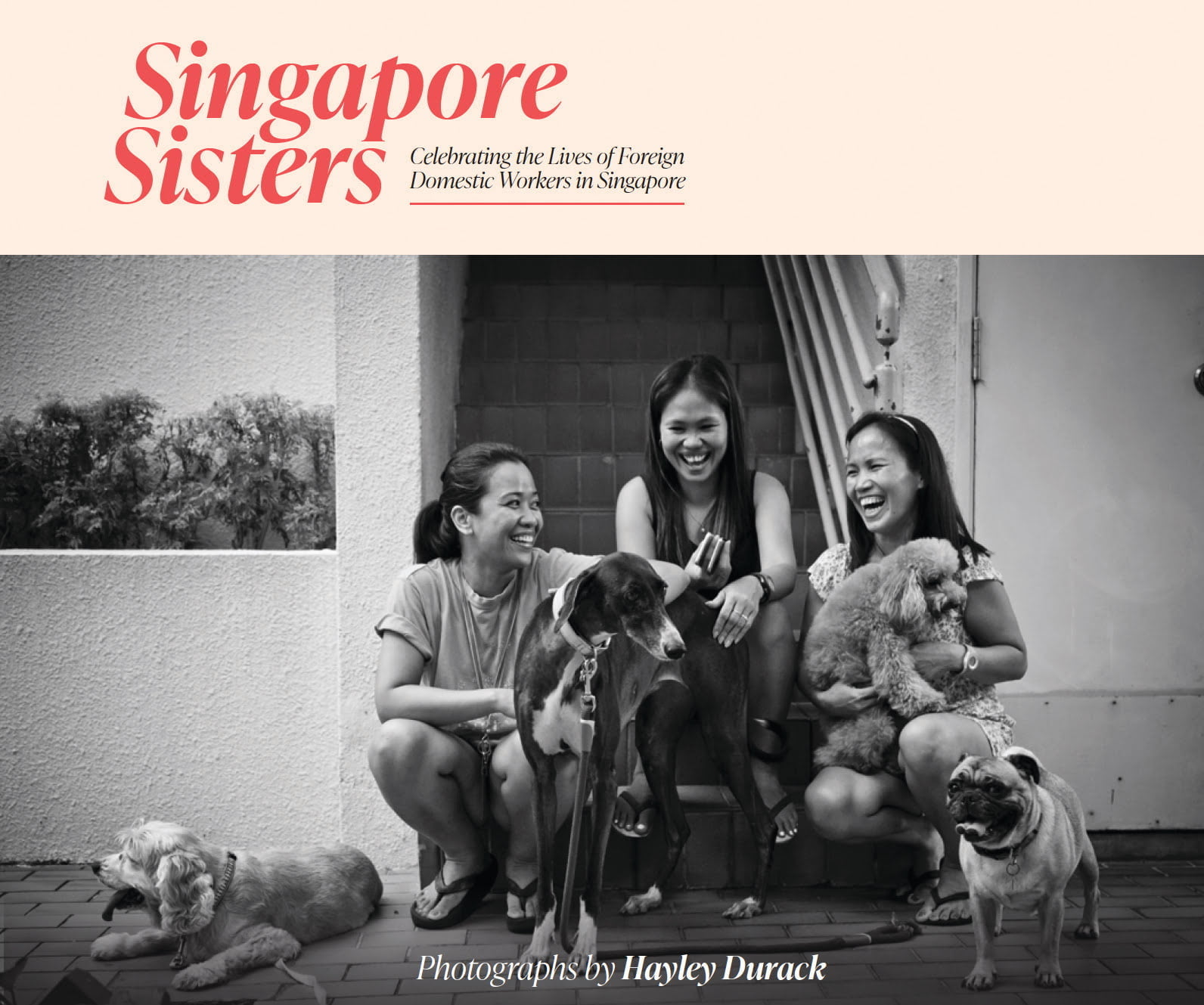 Buy the Book!
Singapore Sisters is available for $65 a copy at hayleydurack.com/singapore-sisters or gogetfunding.com/singapore-sisters-photography-book. There's a limited print run, so get in quick!
DID YOU KNOW? EACH YEAR HOME HAS ASSISTED:
700 Domestic Workers in distress by providing housing and food at the H.O.M.E shelter.
1,600 Domestic Workers graduate from H.O.M.E Academy.
Over 2,000 Migrant workers with legal aid, counselling and skills training.