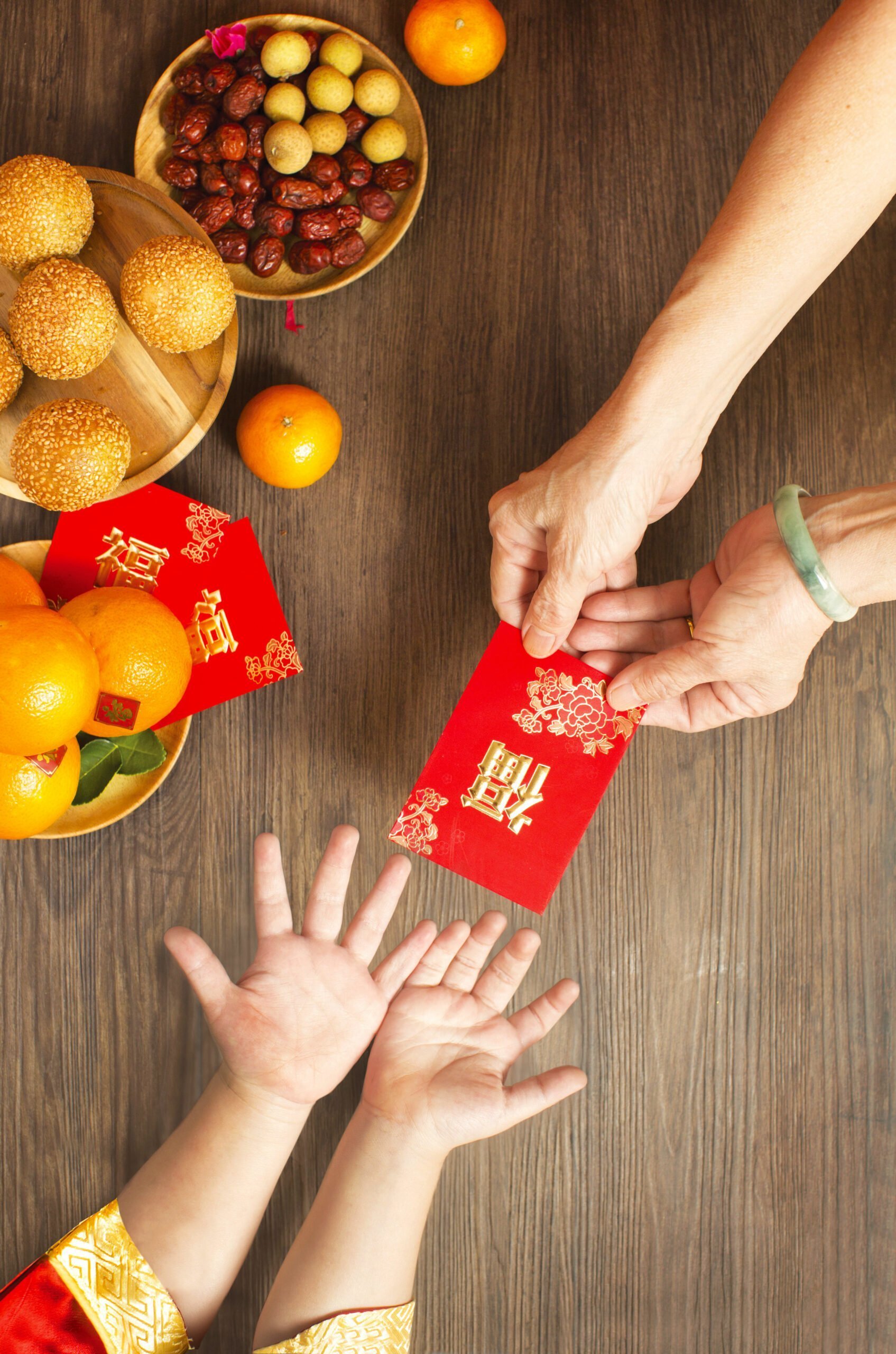 How long are festivities and what do they involve?
Chinese New Year runs over a 16-day period that changes each year, based on the moon and seasons. In 2021 it runs from 12-26 February. Important dates within that period include CNY Eve on the 11th and a lantern festival on the 26th. In years gone by, CNY celebrations involved a trip to Chinatown for pineapple tarts and love letters; a great opportunity to take photos and enjoy the noise and the spectacle of lion dances and lanterns. The crowds and food are part of the experience and one I always recommend to those who are newly arrived in Singapore. With social distancing likely to continue for many months to come, our experience in 2021 will be different but still festive and fun. Decorate your home with pussy willow, twisty bamboo, red paper lanterns and mandarin trees in pots. Invite small groups of friends and family to enjoy traditional snacks and a meal.
Everything that's done during CNY is to usher in good fortune and happiness and ward off evil spirts and past misfortunes. The central themes are:
A fresh start for all
A time of renewal
An opportunity to throw out the old and bring in the new.
A time to connect with family and friends.
Ensuring good luck and prosperity in the coming year.
Colours and symbolism are important to bring in good luck, so if you celebrate with friends, always go with red, yellow or orange. Avoid anything associated with a funeral, such as the colour white and cut flowers.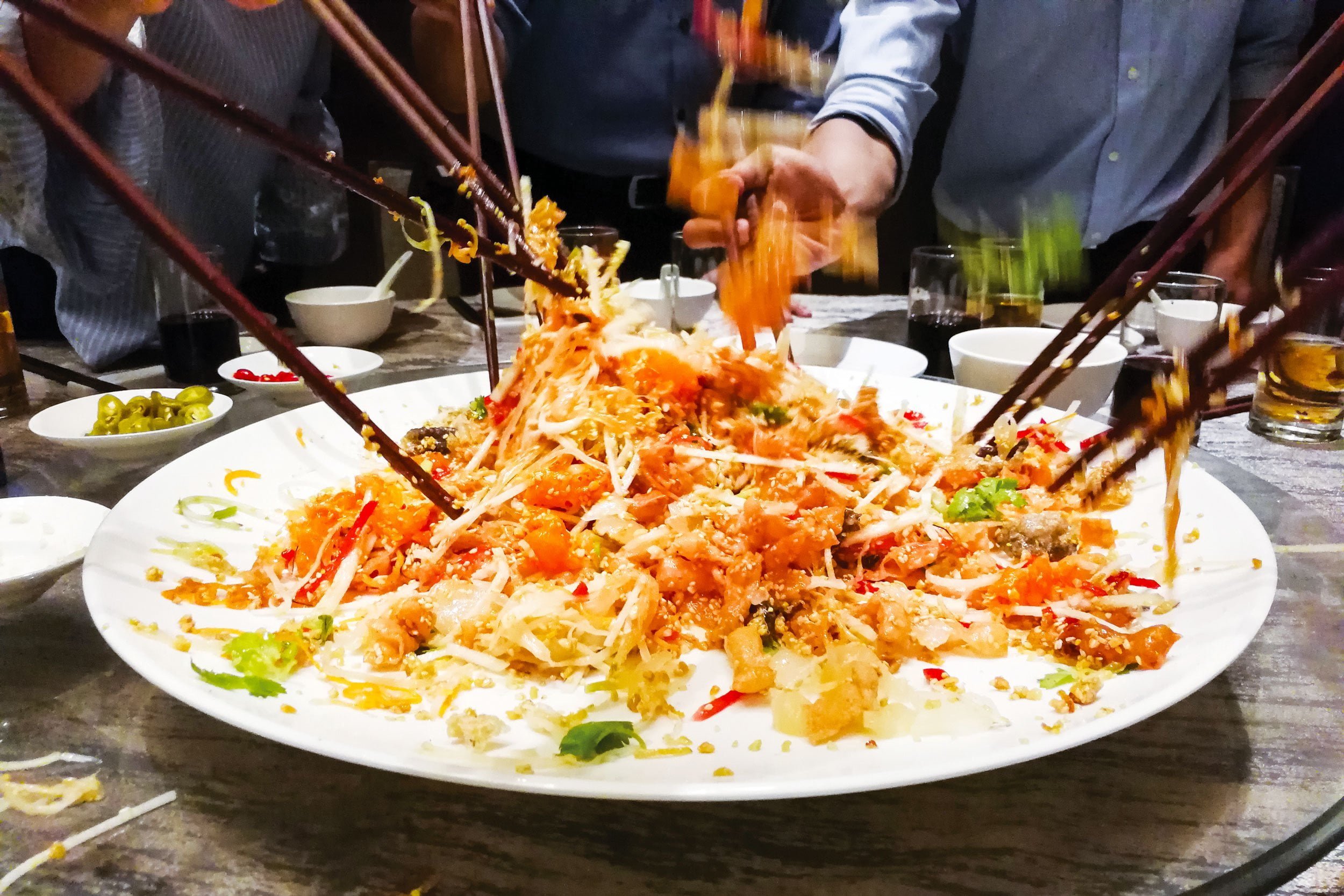 What are the traditional food and dining customs?
There are many localised traditions so you will find CNY foods and customs vary. Countries like Hong Kong, Singapore and Taiwan have modified their celebrations based on their own food availabilities and ethnic mixes. Hence love letters, (symbolising love and affection), which are of Nonya influence are given here in Singapore.
Lo hei/yu sheng with work colleagues and families is a traditional event. It's one of the few times you are obliged to make a mess on the table. The higher the salad toss, the greater the prosperity. "Lo Hei" in Cantonese literally translates to "tossing up good fortune" and the delicious salad usually consists of strips of raw fish, mixed with shredded vegetables and a variety of sauces and condiments. Pineapple tarts are also sold by the truckload during CNY and given as gifts when visiting. The sweet flaky cookies symbolise coming of fortune. Oranges/mandarins are also gifted as they sound like the word 'gifting money'. The colour is also seen as symbolic. They are typically given in pairs or baskets. Pomelos are also given for good luck and family unity.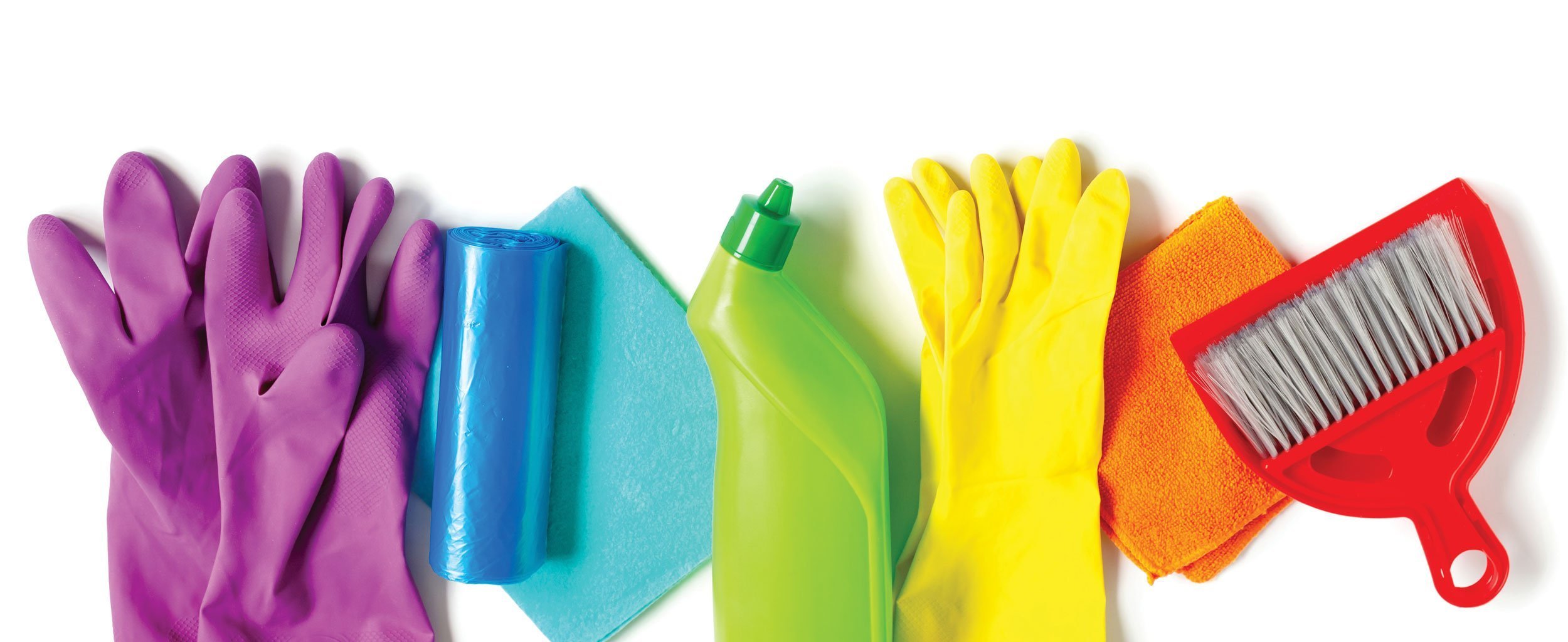 Spring cleaning
CNY is seen as a time of renewal and revitalisation. To maximise this people will go through their houses and throw out anything old, broken or no longer needed. They also take time to clean, so that they are ready to start the new year with everything in order. This is generally started up to three weeks before CNY Eve.
Why new clothes?
On the first day of CNY new clothes are worn to family celebrations. This is to symbolise a new year, a new you and is an opportunity to put your best face forward. It's also seen as sign of respect to those you are visiting.
Why are red packets given?
Red packets are traditionally gifted because red symbolises luck, wealth and happiness. When gifting red packets there are several things to keep in mind.
Always use new notes – for this reason getting new notes in the lead up to CNY is nigh on impossible. You can expect to see long queues at the bank as everyone gets their crisp new notes for their red packets.
Pass the packet with two hands and do the same when receiving. Like with business cards, be mindful of how you treat the packet as this will be noted by the giver.
Even numbers are preferred – even better if the amount adds up to eight. Never gift an amount ending in four – it's considered bad luck as four sounds like death in Chinese.
Red packets are typically gifted to children and single adults. They are generally distributed in order of seniority.
When receiving red packets, you say thank you but do not open the packet until later. To open in front of the giver is considered rude.
TIP: If you want to avoid giving cash, you might like to use the Red Packet feature on WeChat. It allows you to send your cash via the app. It will then send your receiver a pretty red packet to alert them to the transaction.
Firecrackers and lion dances
Firecrackers are used to scare off evil spirits and to invite ancestors to join the celebrations. The smoke and noise are a way of clearing the air of evil spirits whilst providing a path for the ancestors to return. Lion dances are a super noisy and fun part of the CNY traditions. They are used to ward off malevolent spirits and usher in good luck. For this reason, you will find lion dances happening at your schools, offices and condos.