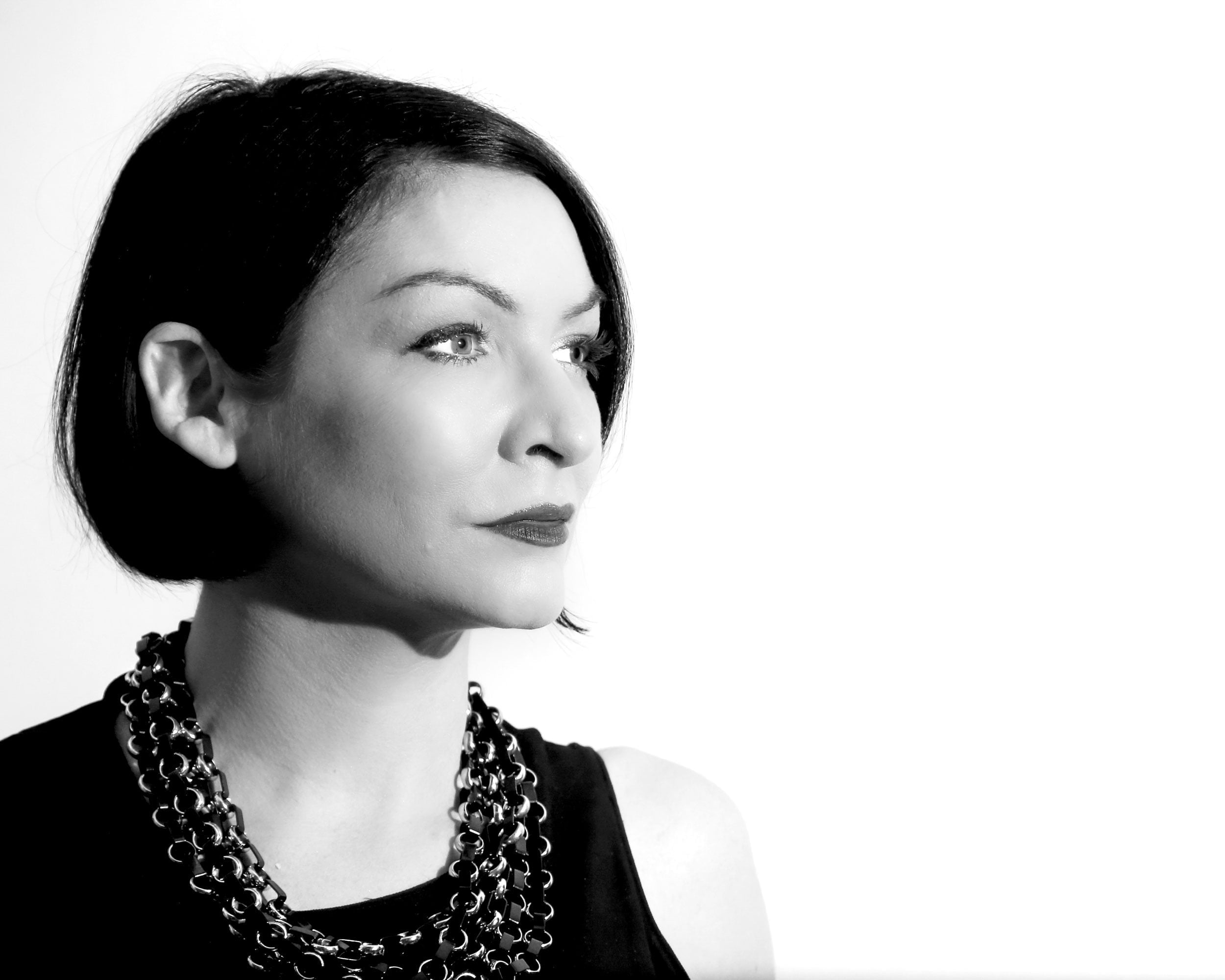 Where are you from originally?  
I was born in Melbourne and brought up in Shepparton in country Victoria. I loved growing up in the country. We lived on a few acres and I rode and competed in agricultural shows on Thoroughbreds and Australian Stock horses. It was always about making and doing things. I learnt how to cook from my grandmother who was a proud Hay CWA member. Needless to say, I have rather good scone and roast lamb making skills!
What brought you to Singapore? 
I was living in Sydney and my client Song Zu asked me to come up for a few months to design their studios in Singapore. I was going through a change in my personal circumstances, so decided to stick around in Singapore a little longer. I had no idea a "little longer" would be over a decade later. I've now lived here for 13 years.
What's your design background? 
I studied sculpture at RMIT in Melbourne. When I graduated the harsh reality of getting a job loomed. So, I became an advertising creative for a few years. It seemed like a fun option and a good idea at the time.  It took me from Melbourne to London and then Sydney. I liked it, but I didn't love it. I've got to love what I do, the days are just too long otherwise. It was Song Zu who offered me my first interiors project designing their studios in Sydney. This project went on to be published in magazines and win awards. But most importantly, I'd found something I was truly passionate about: a craft that had so many questions that I felt I needed to obsessively answer. To answer them all is going to take me a lifetime.
Tell us about your work in hospitality design?
I've been designing restaurants and bars in hotels for the last 14 years now. It's challenging, complex, incredibly rewarding, and rather addictive.
What are some of the bars and restaurants have you designed?
I've designed projects in some of the most wonderful places. From Beijing to Shanghai, Tokyo, Hong Kong, Mauritius and, of course, in Singapore. 12,000 francs restaurant in Hong Kong was one of my favourite projects. Designed for an Australian chef, it won best International project at the Australian Interior Design Awards a few years ago. Australians, no matter where we are, tend to gravitate towards each other and, most importantly, we support each other.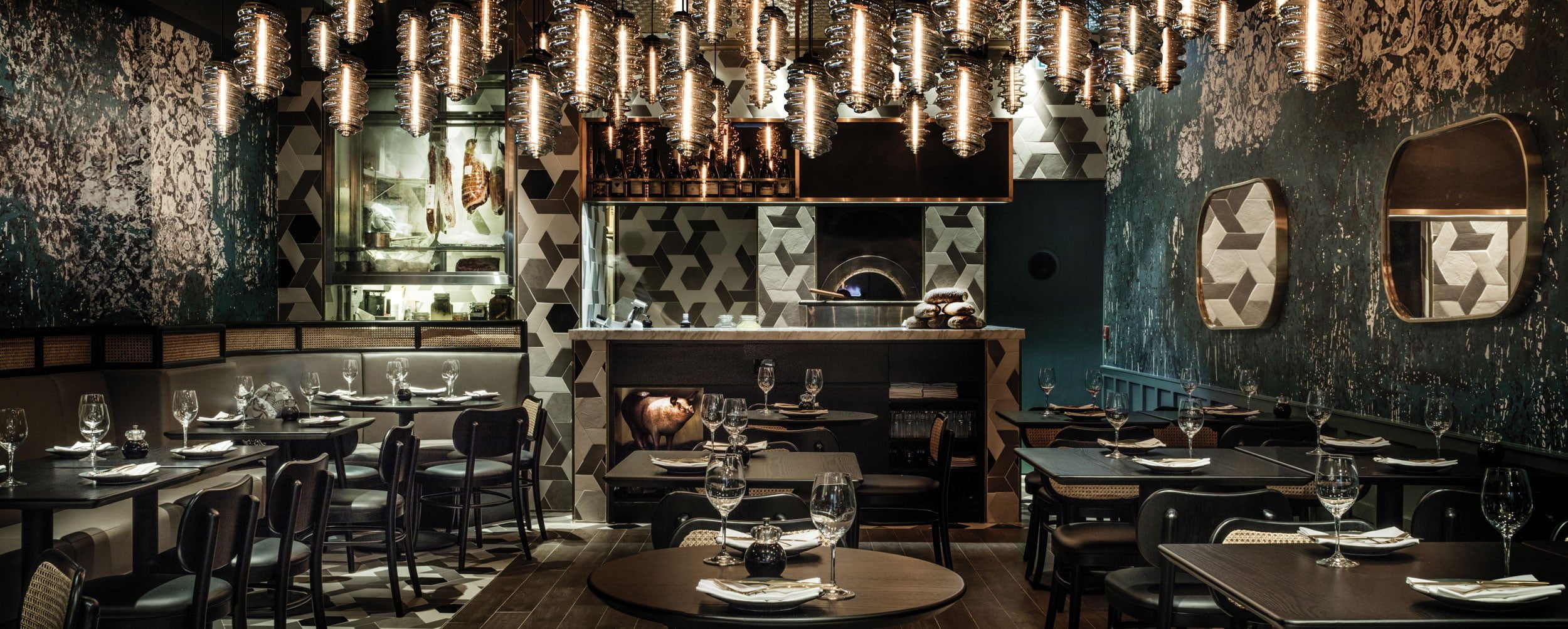 You also worked on the Cempedak resort in Indonesia? 
Yes, that was a wonderful project. Everything was natural and had to be sourced and made locally. I did the public spaces, and the wonderfully talented designer Janet McGlennon did the rooms.
Tell us about your project with PARKROYAL on Beach Road?
The project involved redesigning the ground floor of the hotel, which includes the restaurant Ginger, a bar called Club Five and the hotel lobby.
Ginger is a narrative on native botanicals, the bar is about turn-of-the-century memory, and the lobby is my vision of contemporary tropical living in Singapore. I love living here, and I relish opportunities to tell Singapore stories.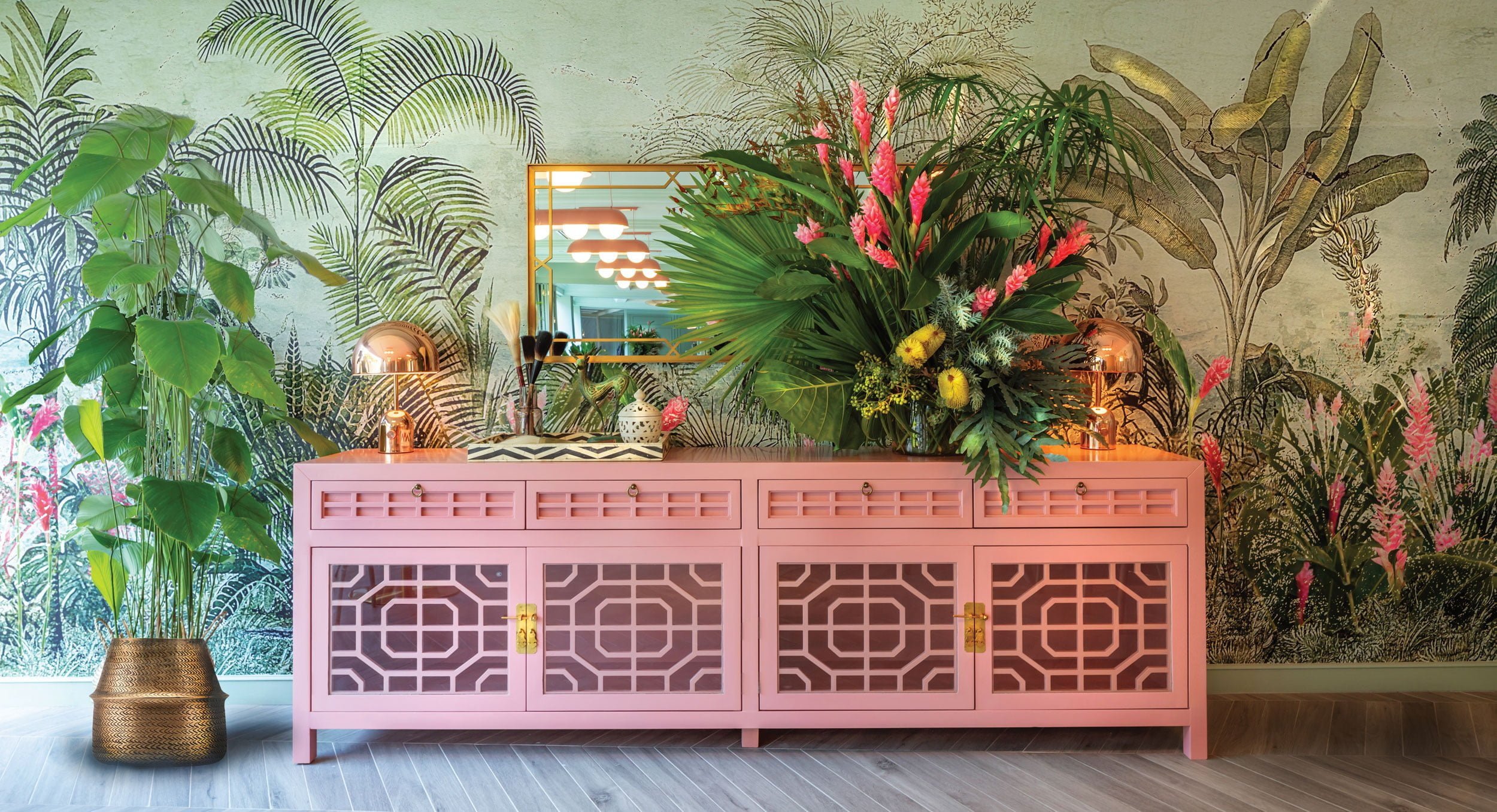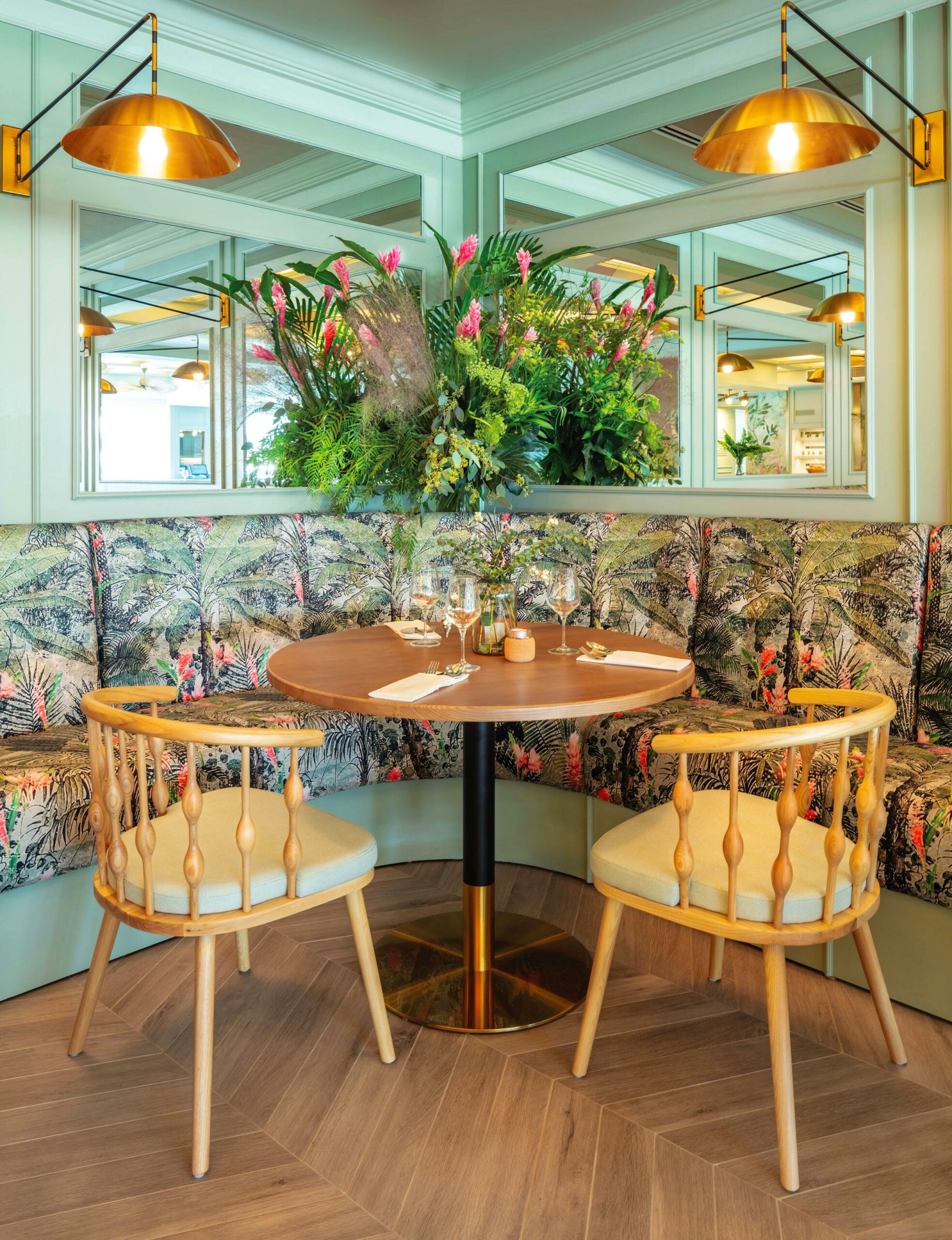 What is your design aesthetic?
I love to tell stories. I approach design as a writer would approach writing a play: First Act, Second Act, etc. It's always bespoke, crafted, layered and transformative.
Do you bring a bit of Australia to your designs? 
Always! Never forget where you come from. Australians have a very strong sense of honesty and empathy with the way we design. I'm very proud of that. I do bring a wry sense of Australian humour into meeting rooms and sites. It breaks the ice, disarms people, and brings out a degree of relaxed honesty. All integral to making good work happen. As we say in the studio: "Design is a conversation."
What have been your greatest design challenges?
Bamboo buildings that change dimension as they are being built; sand storms; typhoons; armed guards watching me while I presented to a client in Madagascar; floods; a site visit where I was taken into what I was sure was a decommissioned underground nuclear bunker in Beijing; collapsing roofs; haunted islands; unstable foundations; walking in 52 degree dry heat for days in Egypt somewhere near Sudan on the Red Sea to see a hotel project that spanned over a 10km site. As a well-trained country Australian girl and knowing that the outback will kill you and your car will probably break down, I took a hat, sunscreen, water, and rehydration salts! That's why I love what I do so much. Sleep with one eye open. I welcome design challenges; it keeps me sharp!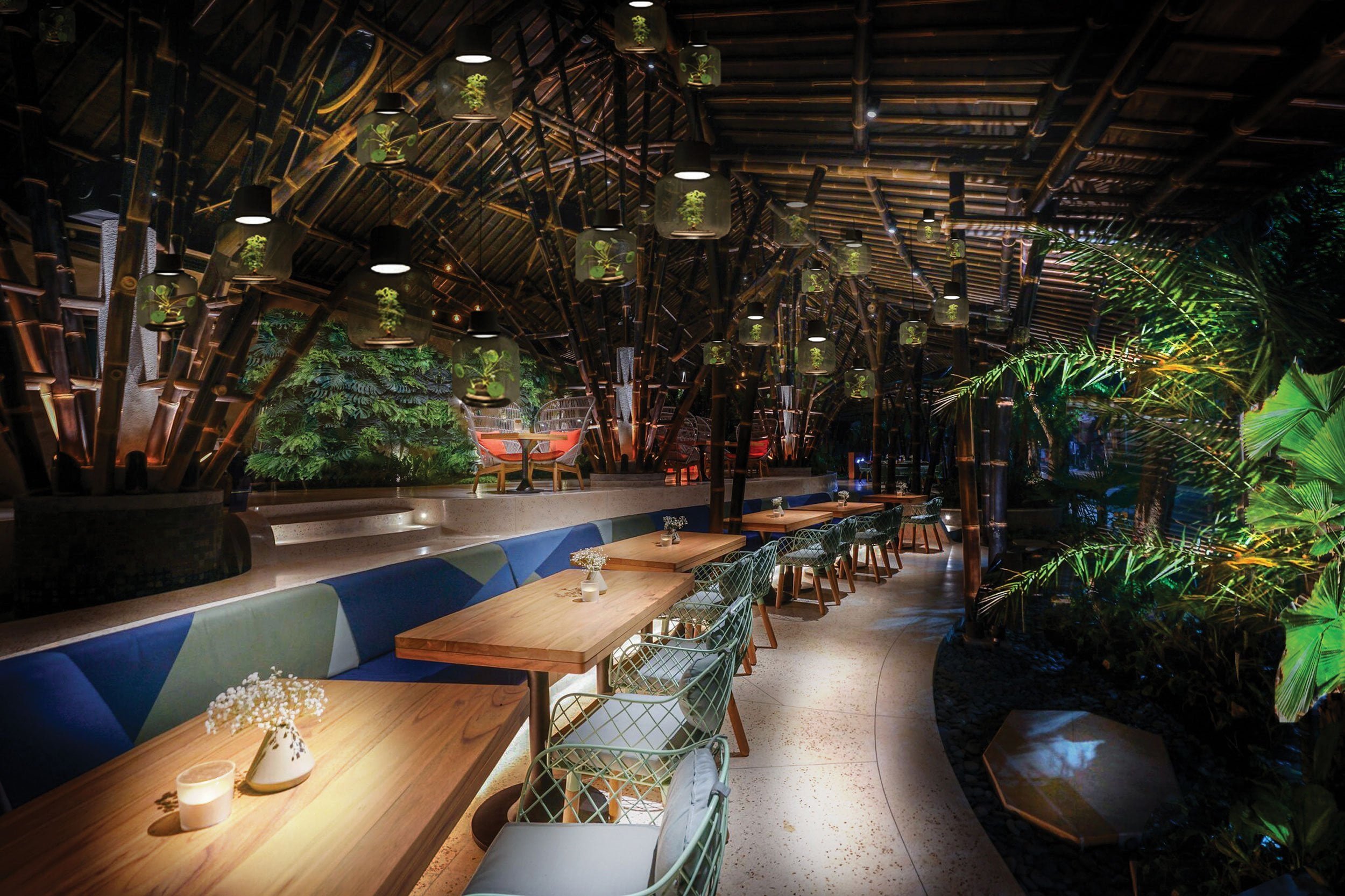 What changes to design do you predict after COVID-19?
Being together is going to be more important after 2020. There will still be a desire for luxury, but it's going to become more laid back and encourage more leisurely and vocal experiences, rather than quiet hushed tones associated with traditional luxury. Stiff, formal white tablecloths will make way for more relaxed, down-to-earth dining experiences.
Did the pandemic change the way you work? 
Yes. Interior design is a very tactile and face-to-face practice and I also travel a lot for projects. Good things have still happened despite the challenges though. Mind you I can't wait for Zoom to be locked in room 101. It's like being trapped in a digital séance all day.
What are you looking forward to in the new year? 
Leaving the island! Going home to visit my friends and family in Australia. I miss the sounds and smells of the bush.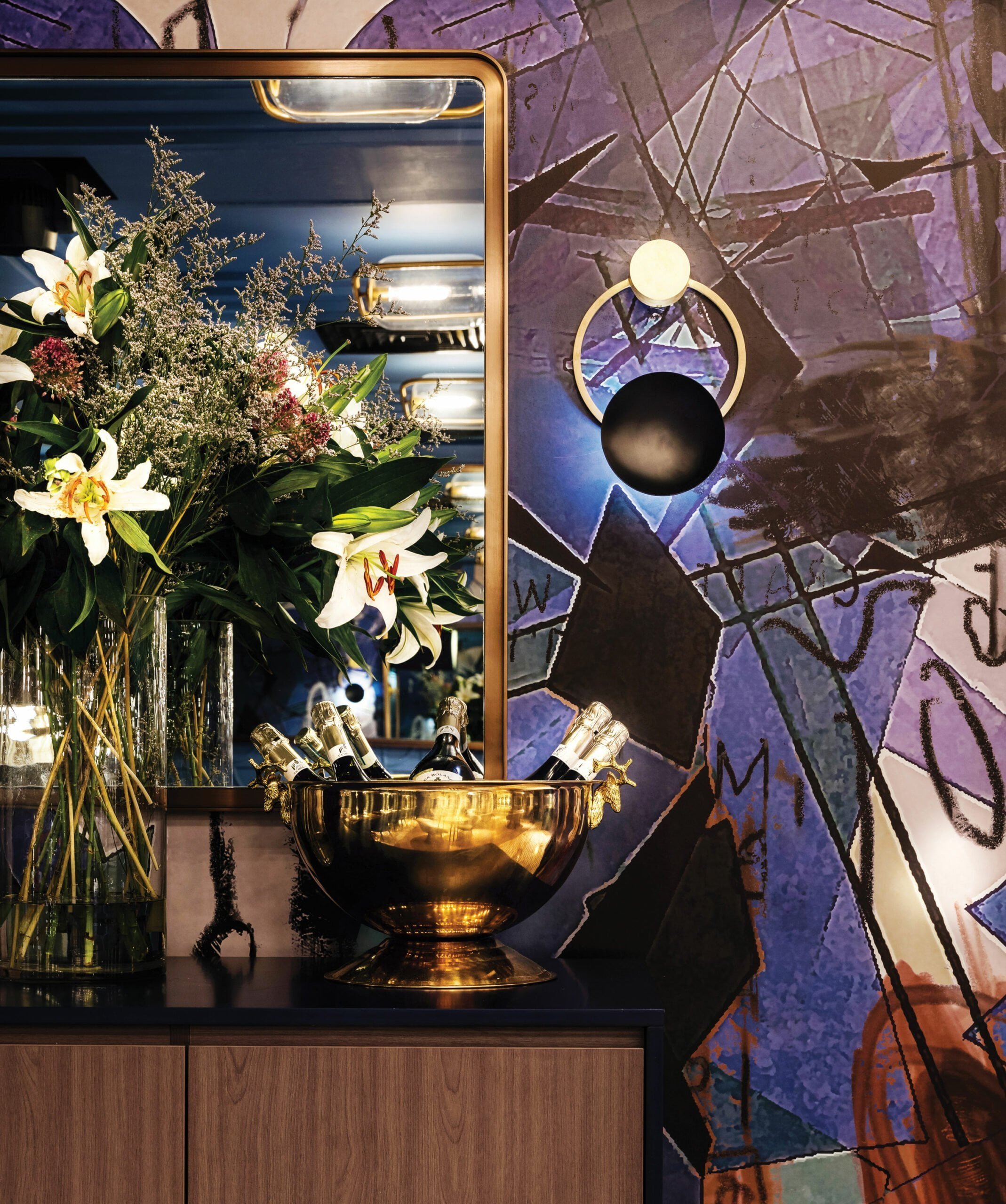 Outside of design, what are your passions? 
Food, wine, film, travel, art, music, and architecture. Place me in a Renaissance-period palazzo in Italy and hand me a Negroni with Sonic Youth playing really loud: that's my happy place! I try to travel as often as possible. Bologna is my favourite town to spend time in. And poodles. Black ones.
Favourite interior space in Singapore? 
The Jewel at Changi. Because, just wow. How lucky are we to have that?
emmamaxwelldesign.com
instagram @emmamaxwelldesign