Baker & Cook Dempsey
30C Loewen Road, Singapore 248839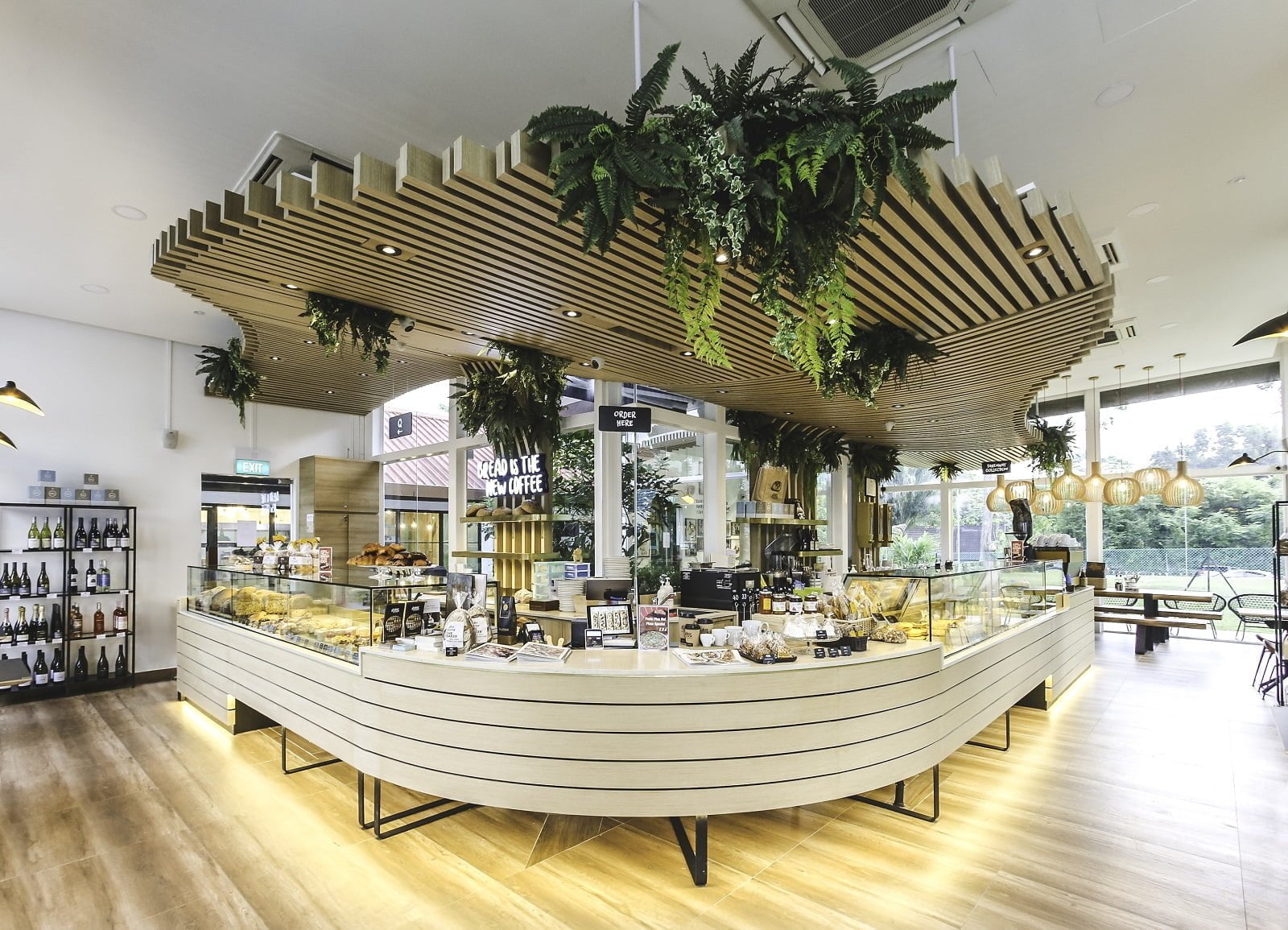 Popular artisanal bakery and café Baker & Cook has introduced a new planet friendly plant-based menu, available exclusively at its Dempsey outlet.
Dining in lush green surrounds, we begin with the Baked Baby Heirloom Beetroot starter ($15), a vibrant mix of golden and red roasted beets, topped with shallot rings, seeded rye crisps, caramelised walnut pieces dressed with olive oil and a delicious tangy pomegranate molasses.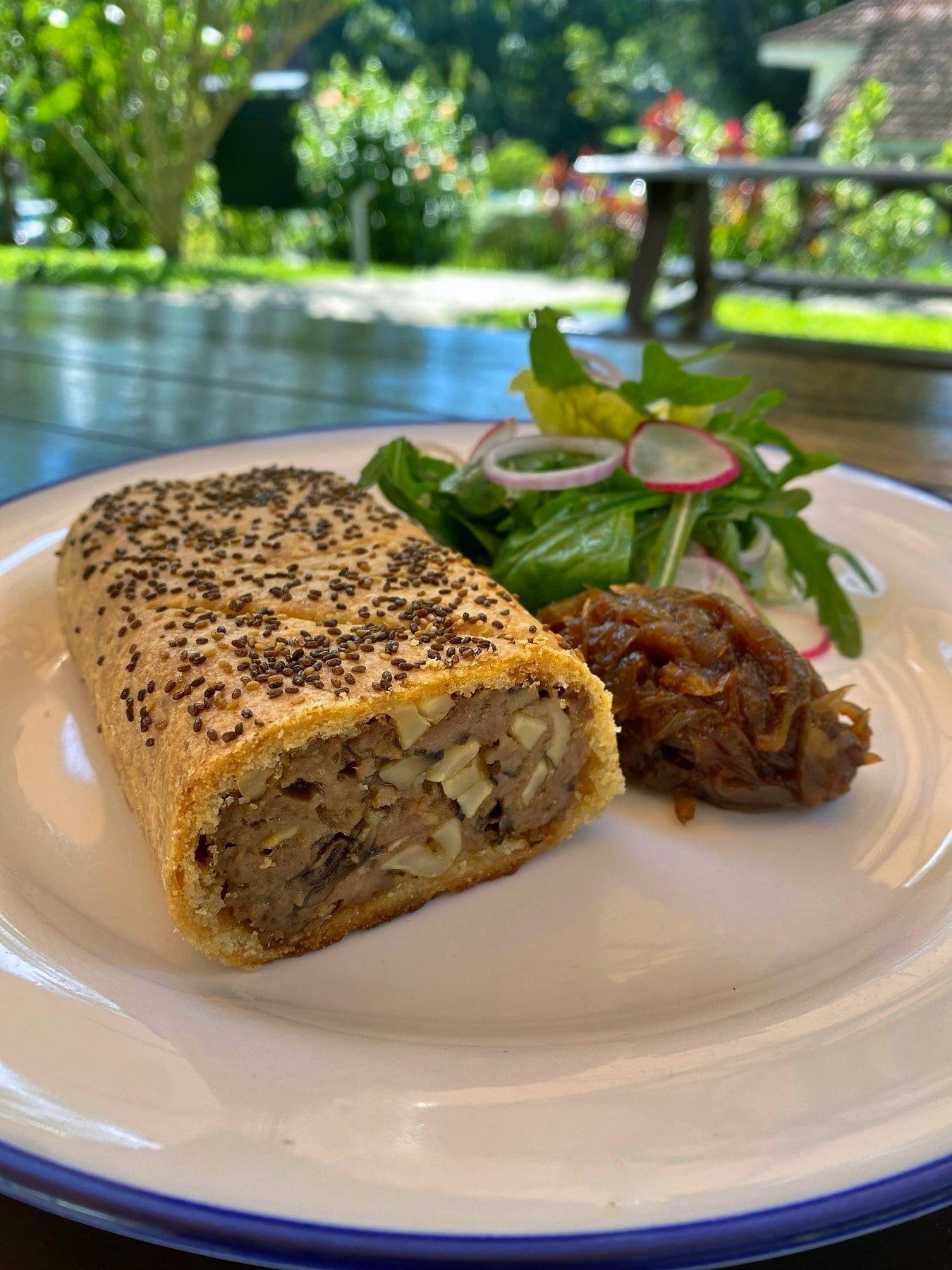 I really enjoyed the nutty flavour of The Impossible™ Sausage Roll ($19) made with vegan pastry, Impossible mince, onions, mushrooms, garlic, and roasted cashews, served with a side salad.
Next up was the Thai Green Curry Pot Pie ($19); a hearty, mildly spiced dish with pumpkin, eggplant and snow peas in a rich green curry coconut gravy, topped with vegan pastry and complimented with a super delicious zesty pineapple and herb salsa.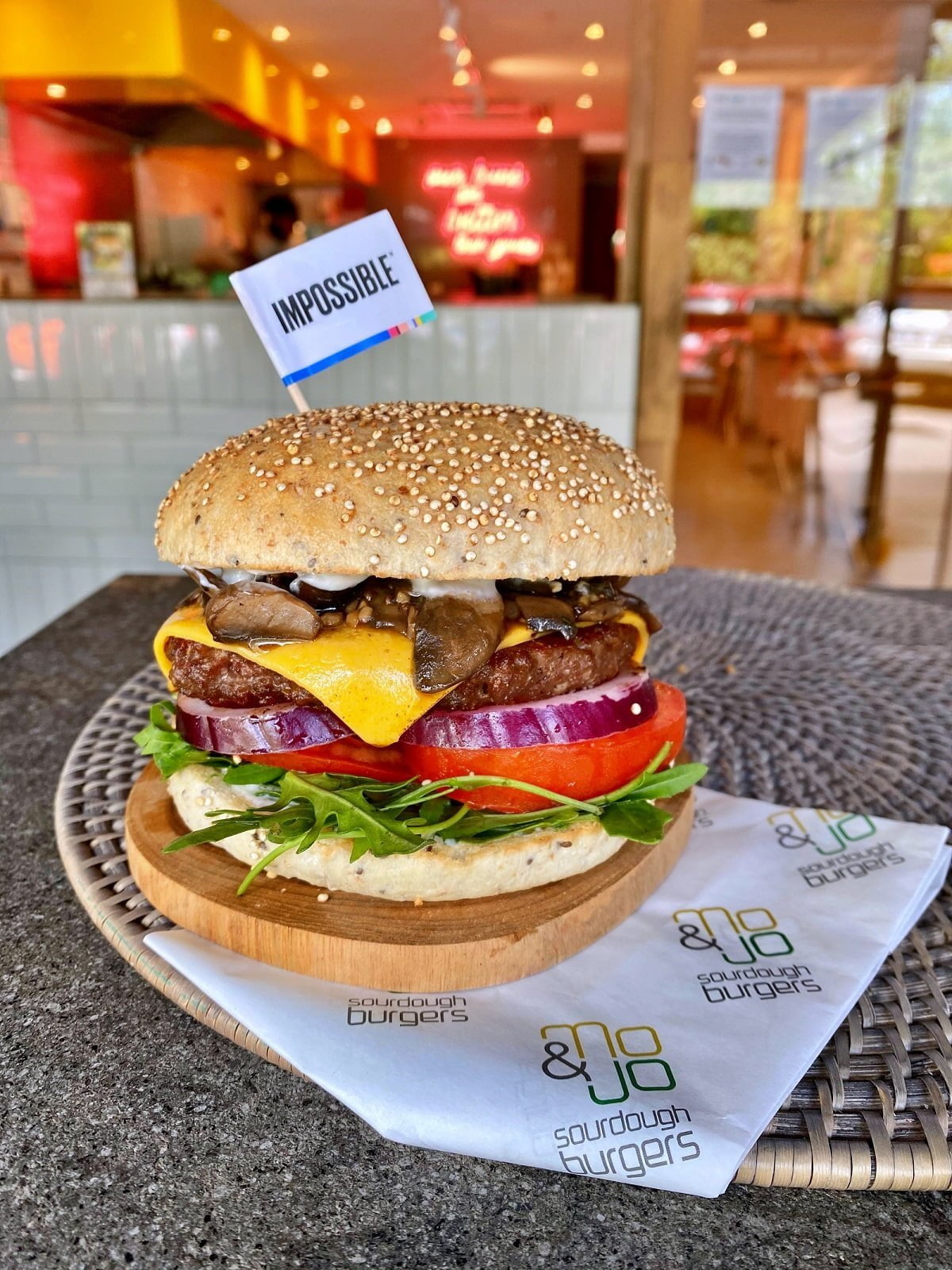 For burger lovers The Impossible™ Mushroom Swiss Burger ($22) was a well stacked feast with a generously sized Impossible mince patty, fresh red onion, tomato, rocket, sautéed mushroom and vegan truffle mayo sandwiched between house-made eggless quinoa-studded buns. Add a heaping of crispy fries for an extra $4.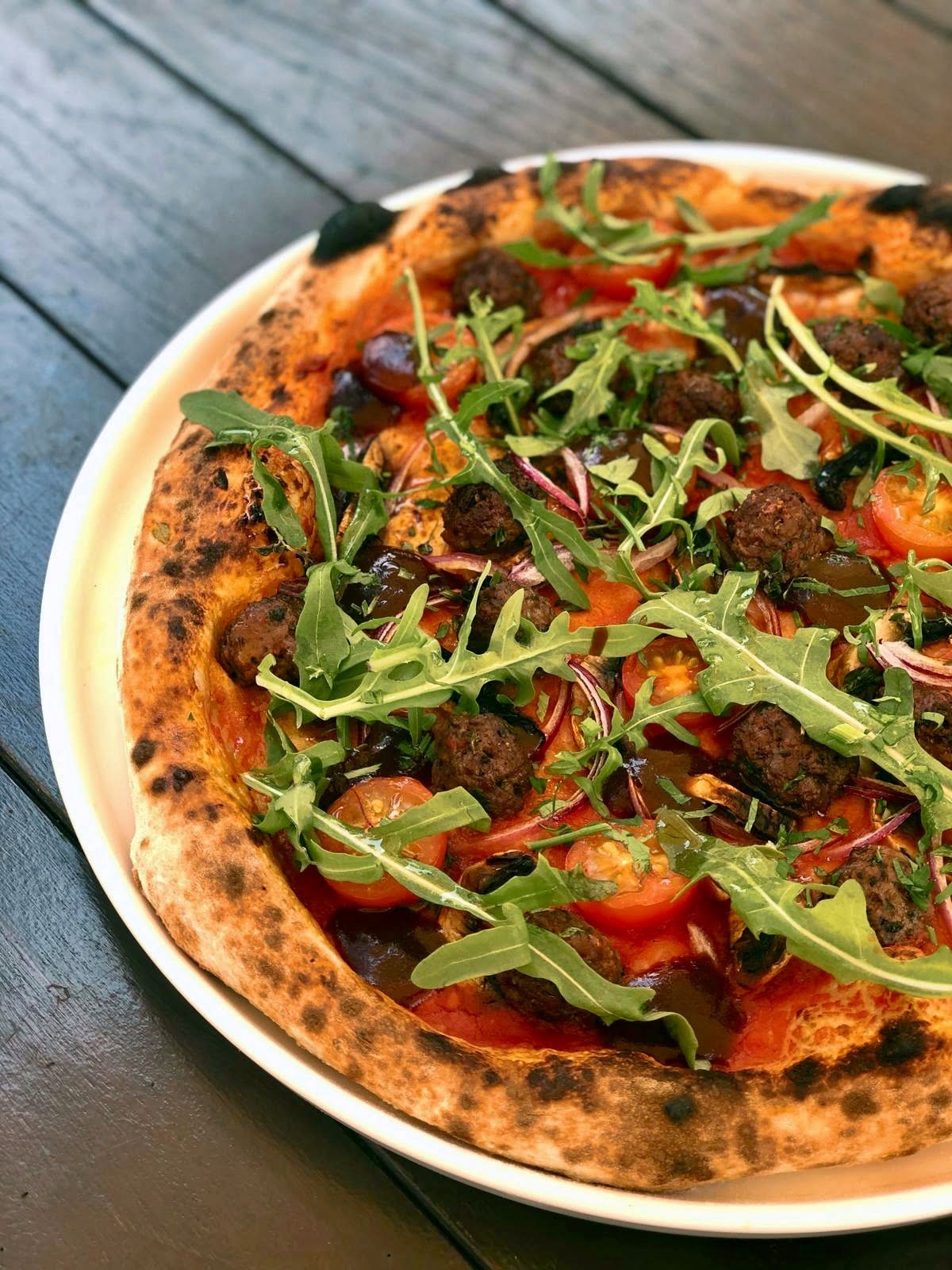 To round off our lunch we shared a Pizza 10 ($26) from Plank (Baker & Cook's sister restaurant next door). A sourdough base is topped with Impossible mince meatless meatballs, mushrooms, cherry tomatoes, Spanish onion, and rocket, drizzled with BBQ and tomato sauce, all served nicely charred straight from the pizza oven.
VERDICT:
Located in the picturesque Dempsey Hill surrounded by trees and grass, Baker & Cook is the perfect place for families with small children who can enjoy the outdoor playground and anyone looking for a fix of green space. The plant-based menu is a welcome addition for those looking for meat free options.  As a carnivore myself I left feeling that I could definitely eat less meat, for the health benefits and the environment,  especially with such tasty alternatives on offer.
Open for dine-in and take-away from Monday to Thursday, 12pm to 3pm and 6pm to 10pm and between 12pm and 10pm from Friday to Sunday.
DID YOU KNOW?
It's Baker & Cook's second year running in donating part proceeds to Breast Cancer Foundation for the sale of their Hot Cross Buns! Traditional, Double Chocolate and Vegan flavours are now available in all Baker & Cook stores while Traditional Hot Cross Buns is available in all Cold Storage outlets and selected FairPrice Finest outlets from 8 March.
For every pack purchased, $1 will be donated to Breast Cancer Foundation.